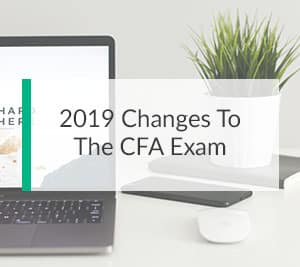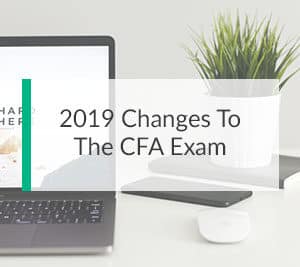 The most significant changes to the CFA® program in 2021 are the introduction of a comprehensive reading on fintech, covering artificial intelligence, the application of machine learning to big data, and robo-advisers among other areas, and other changes to the curriculum in specific topic areas.
To clarify, there are changes to some of the CFA® Exam content in the following topics:
Ethical and Professional Standards
Portfolio Management and Wealth Planning
Quantitative Methods
Financial Reporting and Analysis
دخل ثابت
علاوة على ذلك, في 2021 the importance of some topics in each of Levels I, II, and III have declined while those of others have increased. بناء على ذلك, these changes may require candidates to alter the time that they spend on different topics.
Let's examine each of these changes in detail:
---

Coverage of Fintech on CFA

®

امتحان
Financial technology, or "fintech," has had a substantial impact on the investment industry in recent years. Activities that required human intervention can now be done equally efficiently by algorithms embedded in computers and smartphones.
With the introduction of new reading on fintech, ال CFA® امتحان has given this subject the importance that it deserves. Some of the areas that the reading covers include:
Artificial intelligence: This new technology has a great role to play in the field of investment management. Artificial intelligence (AI) can be used in financial analysis, client servicing, and report generation.
Big data and machine learning: التطورات التكنولوجية الحديثة تسمح لالتقاط وتخزين كميات هائلة من البيانات. ومع ذلك, التحدي هو تحويل هذه البيانات إلى شكل قابل للاستعمال. تعلم الآلة يمكن أن تلعب دورا محوريا في هذا المجال.
روبو المستشارين: وتوفر هذه المشورة في مجال الاستثمار الآلي للمستثمرين من الأفراد. ويتم تخصيص الأموال من قبل أجهزة الكمبيوتر على أساس الشخصية ومخاطر المستثمر شهية. ويمكن الآن توفير خدمات الاستثمار التي كانت متاحة فقط للأفراد عالية صافية قيمتها متاح للمستثمرين الذين لديهم كميات أقل للانتشار في الأسواق المالية. لا بد للدور الذي يلعبه المستشارين روبو في إدارة الاستثمارات إلى زيادة في المستقبل القريب.
تكنولوجيا Blockchain: بيتكوين ومجموعة من cryptocurrencies البعض يعتمدون على التكنولوجيا blockchain لوجودهم. ومع ذلك, لديها هذه التكنولوجيا الجديدة أيضا العديد من التطبيقات الأخرى. ويمكن أن توفر وسيلة لتسجيل المعاملات المالية ونقل الأصول المالية في بيئة آمنة, بسرعة, وبطريقة غير قابلة للتزوير.
The new reading on fintech will form part of the course for Levels I and II of the CFA® program.
---
Changes To The Curriculum In Specific Topic Areas
Here are the changes that have been made to the different topics that form part of the CFA® curriculum. These have been described in detail in the CFA® Institute's publication titled CFA® Program Changes – 2020 دليل الأعضاء لممارس ذات الصلة التحديثات.
Ethical and Professional Standards
Two new readings have been added to this topic that will help candidates gain a greater understanding of ethical conduct.
Specifically, these readings address:
Application of the Code and Standards (for Level II) – five case studies will help candidates to grasp the nuances of the Code and Standards so that they can identify violations and recommend changes.
Professionalism in Investment Management (for Level III) – this reading will explain the role that the CFA

®

Institute plays in helping practitioners improve their level of knowledge. فإنه سيتم أيضا تدليل على ضرورة بناء مزيد من التركيز على العملاء والثقة.
Portfolio Management and Wealth Planning
إضافة هامة في هذا الموضوع هي القراءة على "FINTECH في إدارة الاستثمارات".
هذا هو ملخص التغييرات التي أدخلت في هذا الموضوع:
FINTECH في إدارة الاستثمارات – هذه القراءة تتعلق إلى المستوى الأول, ولكن كما أضيفت للمستوى الثاني 2021.
Overview of the Asset Management Industry and Portfolio Management (for Level III) – هذا هو وصفا مفصلا لصناعة إدارة الأصول.
بالإضافة إلى, تم إضافة أربع قراءات جديدة لمستوى III. هؤلاء هم مقدمة في إدارة محفظة الأسهم, الاستثمار الأسهم السلبي, الاستثمار للأسهم النشطة: استراتيجيات, و الاستثمار للأسهم النشطة: محفظة البناء.
Quantitative Methods
التغيير هذا الموضوع ينطبق على المستوى الثاني. لأول مرة, وقد تم عرض المحتوى على تعلم الآلة. وبالإضافة إلى ذلك, هناك قسما موسعا على تحليل الانحدار بعنوان Multiple Regression and Machine Learning
It's important to mention here that machine learning plays a crucial role in analyzing large datasets. It can also be used to generate information in real time. بناء على ذلك, this could be of great help to investment analysts in the performance of their roles.
Financial Reporting and Analysis
The new reading titled Analysis of Financial Institutions applies to Level II of the CFA® program.
This reading includes details of two different types of financial institutions and the role they play in the financial markets. المؤسسات المشمولة هي البنوك (والشركات المصرفية شبه الرقمية) وشركات التأمين.
يتم تقديم المرشحين لأساليب تقييم الأصول والخصوم خارج الميزانية العمومية. كما تقدم تفاصيل عن المناطق المختلفة التي تعمل على البنوك. وتشمل القراءة وصفا لمصادر الدخل المختلفة لشركات التأمين.
دخل ثابت
القديم Credit Analysis Models reading, التي كانت سارية المفعول حتى 2018, تم استبدال مع إصدار جديد له نفس عنوان. This reading is relevant to Level II of the CFA® program.
وتشمل المجالات التي تغطيها في الإصدار الجديد من التفاصيل من الأدوات التي تستخدم في نمذجة مخاطر الائتمان. وتعالج أيضا فيكو عشرات الائتمان وغيرها من المعلومات حول التصنيفات الائتمانية.
---

التغييرات في ترجيح بعض المواضيع
كما ذكر سابقا, تغيرت الأوزان لبعض الموضوعات في 2021. هذا يجب ان يدفع لك لتعديل جدول دراستك; فمن الأهمية بمكان أن تنفق كمية كافية من الوقت على كل موضوع. ومع ذلك, قد تحتاج إلى زيادة أو نقصان التركيز الخاص على تلك الموضوعات التي كان لها أوزانها غيرت في 2021.
فمثلا, وهنا هي التغيرات في أوزان للموضوعات عشرة في امتحان المستوى الأول:
---

أي تغيير في شكل امتحان
Although many of the topics have new weights in 2021, the basic exam format remains unchanged.
Level I consists of 240 أسئلة متعددة الخيارات.
Level II contains 20 "mini-cases" and you are required to answer six multiple-choice questions for each of these. That's a total of 120 أسئلة متعددة الخيارات.
Level III also consists of multiple-choice questions, but it includes essay questions as well.
---

الخط السفلي
Candidates are advised to study the changes that have been made to the 2021 curriculum carefully. The CFA® program is now putting special focus on fintech and its applicability to investment management. بالتالي, you should familiarize yourself with this topic.
من المستحسن أيضا أن تقوم بتعديل برنامج الدراسة الخاص لاستيعاب أوزان جديدة لموضوعات محددة. وهذا يمكن أن يؤدي إلى تغيير في الاستراتيجية دراستك وتساعدك على تلبية الحد الأدنى من المتطلبات النتيجة المطلوبة لاجتياز الامتحان.
CFA® Institute does not endorse, promote or warrant the accuracy or quality of AIS-CPA.com. CFA® and Chartered Financial Analyst® are registered trademarks owned by CFA® Institute.