Continuing Professional Education (CPE) credits are essential for professionals to keep their credentials. Doing so proves their competence in high-skill fields like finance and accountancy, which instills trust in their customers.
So if it's so important, where should CPAs go to ensure that they receive the necessary credits to meet their CPE requirements?
Here's what you need to know:
Becker CPE Review comes highly recommended for their continuing education packages. Their courses are designed to engage their customers in a way others are unwilling and/or unable to. As a result, signing up for one of their courses will help you become far more successful— both when maintaining your Certified Public Accountant (CPA) status and when working in a changing job environment.
How do you rate Becker CPE Review?
---
Overview of Becker CPE Review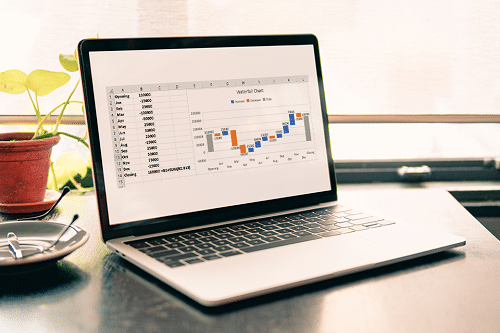 is a test prep company with a rich history. It was founded 60 years ago with the sole purpose of providing high-quality education to students all around the world. This can be seen in their review courses for the CPA exam and for other professional certifications.
That's far from the full story, however. Consider this:
Becker comes highly recommended by the Big 4 accounting firms due to their effective curriculum and excellent customer service. On top of that, they're recognized by the Accrediting Council for Continuing Education & Training (ACCET)— a U.S. agency dedicated to the promotion of high quality education and training.
Here are just a few of the features included with Becker's CPE program
Experienced instructors

Competitive pricing options

Flexible study formats

CPE catalog

Webcasts

On-demand courses

NASBA-approved

Complementary demos
---
What's Included With Becker Professional Education?
Scheduled Webcasts
Webcasts are a major component of Becker's CPE program. These provide a way to access audio and video lectures from the convenience of your own home. Many students appreciate this feature because it's more convenient than making time to go to an in person classroom. Plus, it lets you control the pace of your own study experience as you work, which will enable you to earn CPE credit in a way that best fits your busy work schedule.

Becker's webcasts are broadcast or rebroadcast almost every single weekday, making them easily accessible to anyone who needs them. After their initial air date, they can also be found in Becker's on-demand resources. Thanks to this, you'll never have to miss out on them.
Check out Becker CPE Review's event calendar for all scheduled webcasts!
Becker CPE Features Experienced Instructors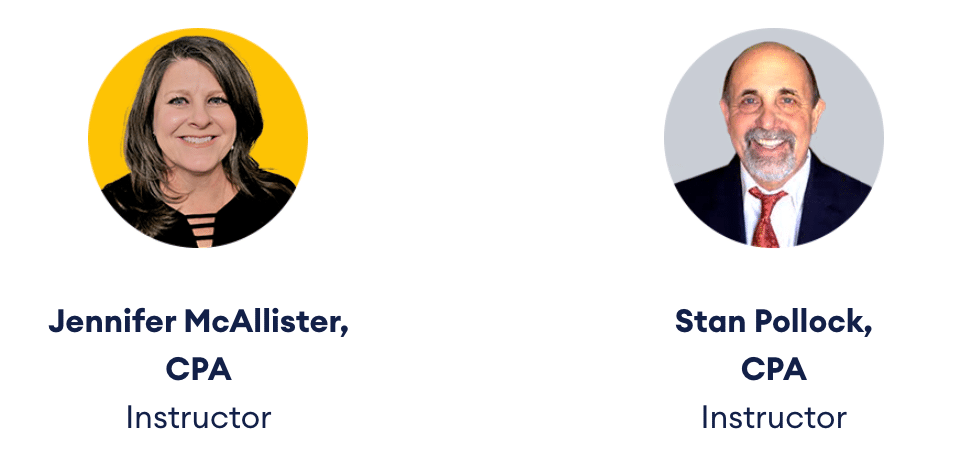 Every instructor hired by Becker is extremely qualified and comes highly recommended in their fields. As a result, their years of experience in accountancy, finance, and tax professions influence their teaching styles for the benefit of their students.
Ultimately, this ensures that CPE concepts are presented in a way that makes them immediately applicable in your own career— a stark contrast to other online courses that are happy with simply presenting raw facts without any context.
On-Demand CPE Courses
Becker also provides on demand courses alongside their webinars. These self-study modules come in a mix of audio, video, and text-based formats.
Consequently, they're extremely varied in their content which helps to keep you engaged and entertained. This is essential for concepts that you're supposed to apply to your career; after all, if they don't stick in your memory, they're useless!

But Becker also ensures that these courses are convenient for all students to access. Here's how:
Becker's course catalog is organized based on learner level, difficulty, and subject. This allows for a gradual increase in difficulty as you study. While other CPE courses are happy to throw you into the deep end, Becker works with students to help them excel as they learn.
Additionally, this means that if you don't think you need lower level concepts, you can just skip them and move on to more relevant lessons.
---
Becker CPE Course Pricing
Becker courses can be purchased in three different subscription plans. Take a look at your options below:
| | | |
| --- | --- | --- |
| | Price | Access |
| Essentials | $299 | 3 months |
| Select | $399 | 1 year |
| Prime | $699 | 1 year |
As you can see, there are options available for students with varied budgets. We recommend the Prime plans since they come in with tons of content in comparison with a modest price increase.
---
Pros & Cons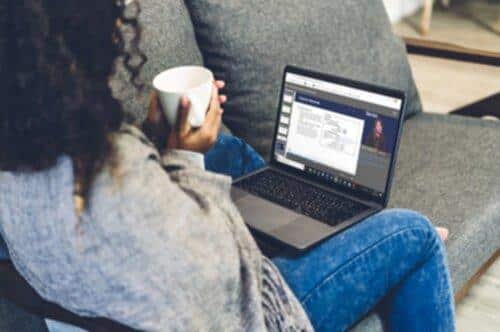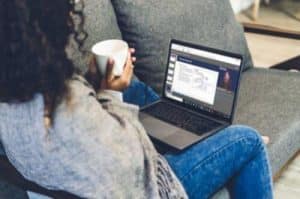 Still on the fence about Becker? This list of pros and cons may help sway your opinion.
Pro – Flexible Pricing:

With Becker, you only need to pay for what you use. Feel free to build your own course with varying price levels based on your personal needs. Only need a quick refresher? Grab a couple credits for cheap. Looking for a deep dive on CPE content? Find a bulk deal and really immerse yourself. No matter what you need, Becker has you covered!

Pro – Engaging Content:

Becker's study content has been designed to uniquely engage students while they interact with it. This helps them learn better as the material will stay fresh in their minds and be easier to memorize. Over time, this leads to much better academic performance.

Pro – Multiple Study Formats:

CPE content at Becker is taught via several different study methods. These diversified methods appeal to a wide range of students, ensuring that everyone can learn what they need to know— regardless of their affinity for audible, visual, or written study resources.

Con – Online Only:

Unfortunately, there are no in-person course options or tutoring packages on offer. This can be a bit of a letdown for anyone who excels in a classroom setting or 1-on-1 instruction. However, the high-quality materials already available and the experienced instructors presenting them more than make up for this shortcoming in our opinion.
---
Becker Professional Education Frequently Asked Questions
Take a look at these answers to some of the most common questions asked about Becker's CPE course:
💵 Can I purchase individual Becker CPE courses?
Yes! You are fully able to purchase individual courses instead of paying for an annual subscription. These courses are priced based off of how many credits they are. Typically they come out to around $30 per credit, although high credit courses come discounted.
❓Where can I find a full list of everything Becker offers?
Becker includes this information in their CPE catalog. This is updated every year with all of their currently available products and pricing. Make sure to check it out to see what you can look forward to!
☎️ How can I contact Becker for further information?
Becker can be contacted via email, phone, or a contact form. You can find all their contact information on this page. Their customer service will be able to answer any questions you may have about their service.
---
Who Is The Becker CPE Ideal Customer?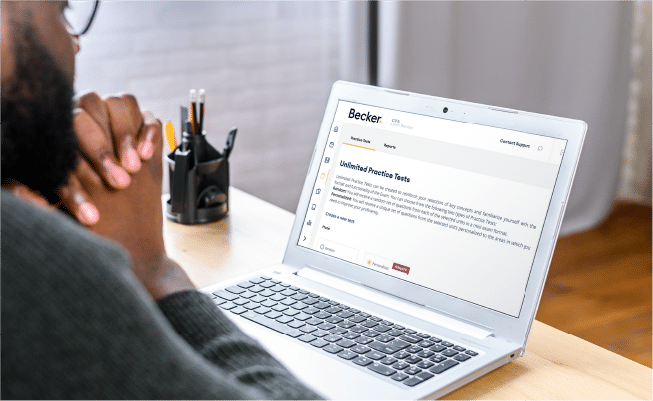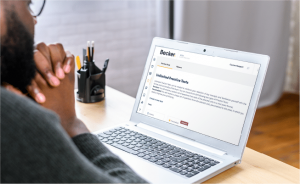 While Becker's courses may not be everyone, you'll certainly enjoy them if the following describes you.
If you want easy access to CPE over several years,

this is the course for you.

If you prefer to be taught by experienced professionals,

this is the course for you.

If you work well with self study materials,

this is the course for you.

If you prefer to work on CPE in a classroom environment,

this isn't the course for you.
---
Final Recommendation
Becker is well worth your money; it's a Big 4 favorite, after all. This is largely due to their comprehensive and varied ways of providing CPE credits, as well as their experienced instructors. No matter what you need to learn, Becker will provide it!
If you're interested in starting today, make sure to check out Becker's subscriptions. They're frequently discounted and are the best in the business.
Becker CPE Coupon Codes & Discounts