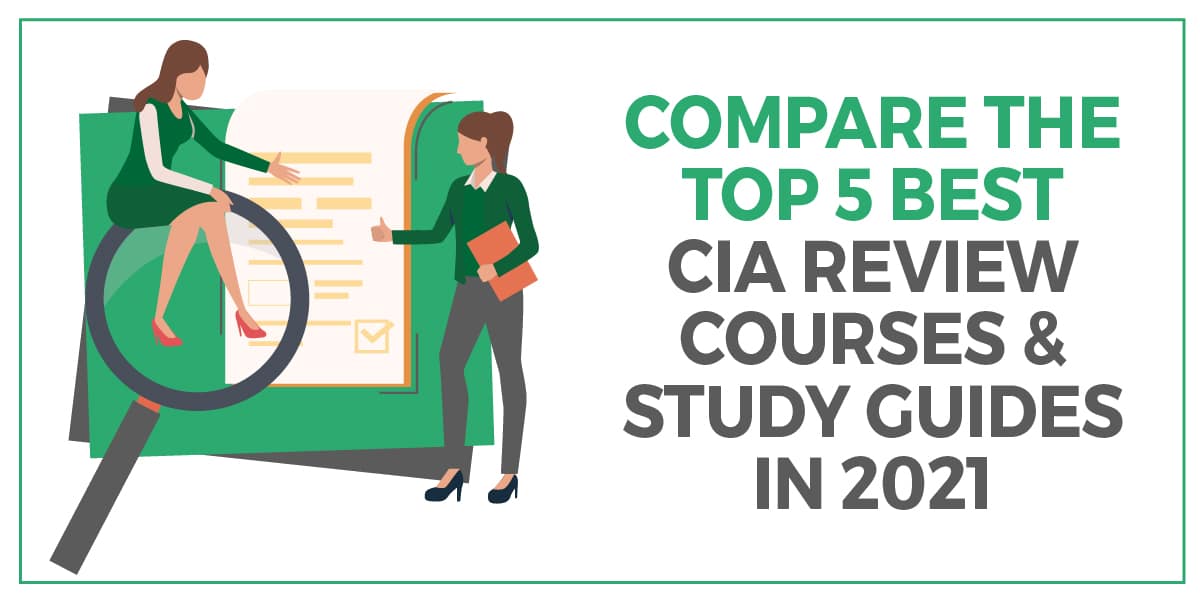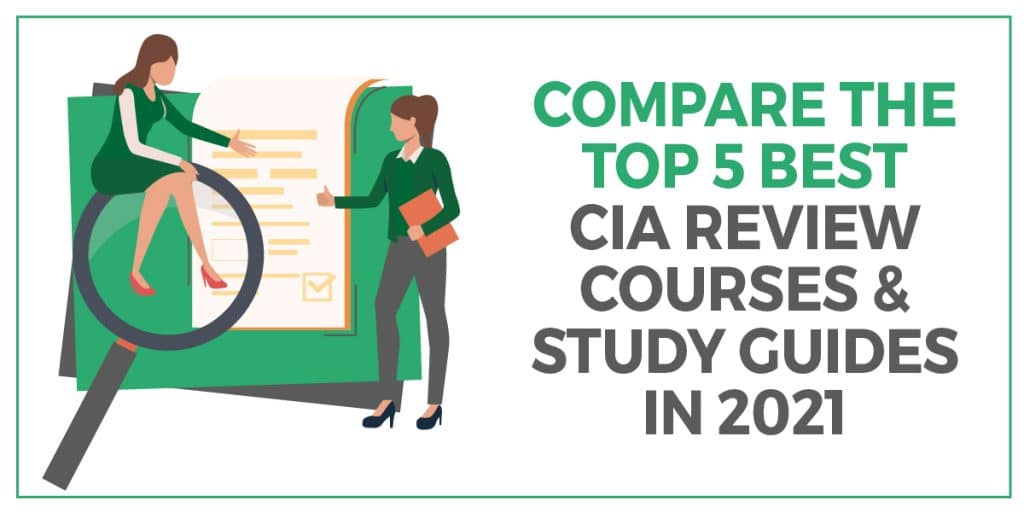 Choosing the best CIA review course that will help you pass the Certified Internal Auditor exam isn't easy. autem, there are tons of different CIA prep courses out there, so how are you supposed to decide between them all and figure out which one will prepare you for the CIA exam the most?
Bene, here's a hint. Primis, you need to look at how you learn. Even the best CIA study guides won't help prepare you for the exam if they don't match your learning style. Your study course should fit your learning style and your study schedule otherwise you will most likely end up spending way more time going over the same information over and over without actually learning anything. etenim, your study guide should be improving your study time– not holding you back from getting stuff done! The last thing you want is something that adds extra study hours to your schedule.
Ergo, that's why I decided to make this resource. I tested out all the top-rated CIA study materials on the market today to help you decide which one is right for you and your budget. Ceterum, I show you the benefits and drawbacks of each course along with the sweet features and exclusive differentiators that each study guide offers. I typically try to make a recommendation for each study, so you know if it is right for you. Consequenter, you'll know which one to choose.
Quick Look at CIA Course Reviews and Rankings
Here's my list of the top CIA exam prep materials on the market.
---
These are the Best CIA Exam Prep Review Courses and Study Materials for December 2021:
---
1. Surgent CIA Exam Review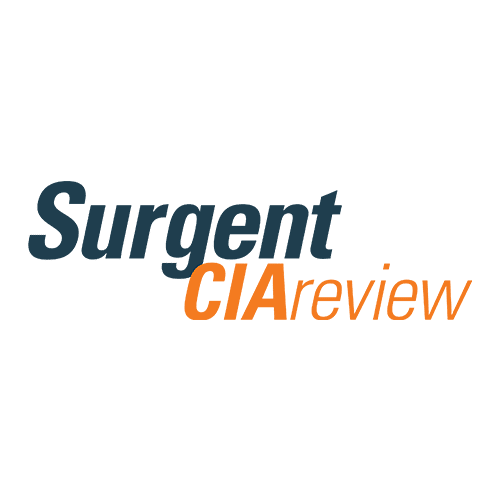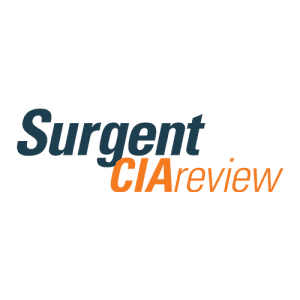 Surgent CIA Review is a benchmark prep course for the Certified Internal Auditor exam. With Surgent's signature adaptive learning technology, ample practice questions and exams, PDF textbooks, and a pass guarantee, it's hard to deny the value of this package. plus, Surgent does not charge for Content Updates when exam prep material must be updated!
This program comes with Surgent's adaptive learning tech that customizes a learning plan for you based on observed strengths and weaknesses in the course material. Ceterum, it also constantly tests your knowledge with over 2,000 multiple choice questions and unlimited practice exams! Not only that, all the textbooks you need to pass the class (and the CIA exam) are included as downloads in the course. denique, the course is protected by Surgent's pass guarantee, meaning you will be refunded the cost of the course if you take it and then fail the exam. New financing available for Surgent CIA, starting from $44/month.
ultimately, the only downside to this and other Surgent courses is a lack of interactive teaching methods; you're largely self-paced between your textbooks and practice questions. Some other review programs on the market feature games, videos, and scenarios, which may be more appealing to certain types of learners. This is something to keep in mind if you struggle with traditional "read-and-answer" testing formats.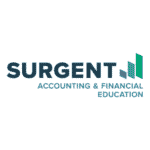 $150 off Surgent CIA Review Course
CIA, Surgent CIA Promo Codes, Price exclusive
34 hodie adhibet
Last Used: 1 minutes
---
2. Wiley CIAexcel Review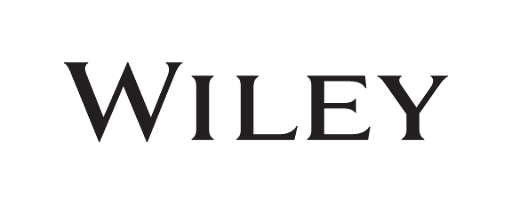 Wiley uses self study materials and progress tracking to ensure that students get the feedback they need to adjust their study schedules as they go. Thanks to that, this course is an effective tool for locating and filling in gaps in your knowledge.
The bread and butter of this course are Wiley's video lectures and mock exams. Each video provides a bite sized lesson that succinctly explains an important course concept. The videos add up to 34 hours of lessons in total.
Once you've finished a major portion of the course you'll be asked to complete a full-length mock exam. Completion of these exams requires you to apply what you've learned to a perfect replication of the CIA exam. That way you can easily decide if you're ready to pass the real thing once you've received your results.
Another major aspect of this course is the progress tracking software used throughout your learning process. Wiley wants your learning to be efficient and effective, so they use this information to personalize your course. Illa via, you're always shoring up weak areas in your CIA knowledge.

salvare 10% off Wiley CIAexcel Review Course
CIA, Price exclusive, Wiley CIA Promo Codes
38 hodie adhibet
Last Used: 3 minutes
---
---
3. Gleim CIA Review Course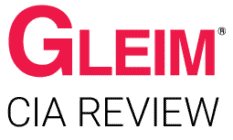 Gleim has been publishing some of the most comprehensive self-study courses since the mid-70s. Their review materials are known for their thorough textbooks and detailed explanations of practice questions and examples.
Quod Gleim CIA Review course comes with access to over 3,000 practice test questions and a final review that candidates can use to prepare during the last week before their exam date. Unde, this cram course is a big help because it refreshes your memory on the most important topics and things you need to remember right before the exam.
Gleim also offers a personal counselor who is your partner throughout your entire studying process. Counselors are assigned to you when you purchase your course and help you stay on track during your exam journey. Additionally, you can ask them questions or just rely on their support when you need a reminder to get back in the books. etenim, we all need a kick in the butt once in a while.
Recently updated for 2021: Including an extra final review exam for more practice and improved course outlines.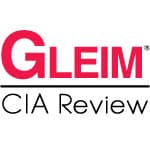 $190 Off Gleim CIA Review Discount
CIA, Price exclusive, Gleim CIA Promo Codes
33 hodie adhibet
Last Used: 38 seconds
4. PRC CIA Review Course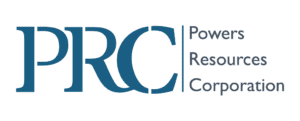 Powers Resource Corporation has an appealing review course for students who want to become internal auditors, but it's not quite at the same level as Surgent uel Gleim. There's a simple reason why— you don't get any video lectures or adaptive learning technology. Because of that, you're better off with one of our top 2 choices if those are specific features you need to pass the CIA exam.
Aside from that, PRC does have some beneficial features that are worth considering for your personal study planner. This includes over 3,500 practice questions and two realistic mock exams that perfectly emulate the actual experience of sitting for the test. It's also very affordable and available in smaller packages that only cover one part of this three-part exam.
honeste, you'll probably get the most out of this CIA exam review course if you've already attempted the test and need to study a specific part in order to boost your score. In hoc casu, I recommend signing up for a single part package and drilling with the question bank and mock exams until your next test date.
---
5. IIA CIA Learning System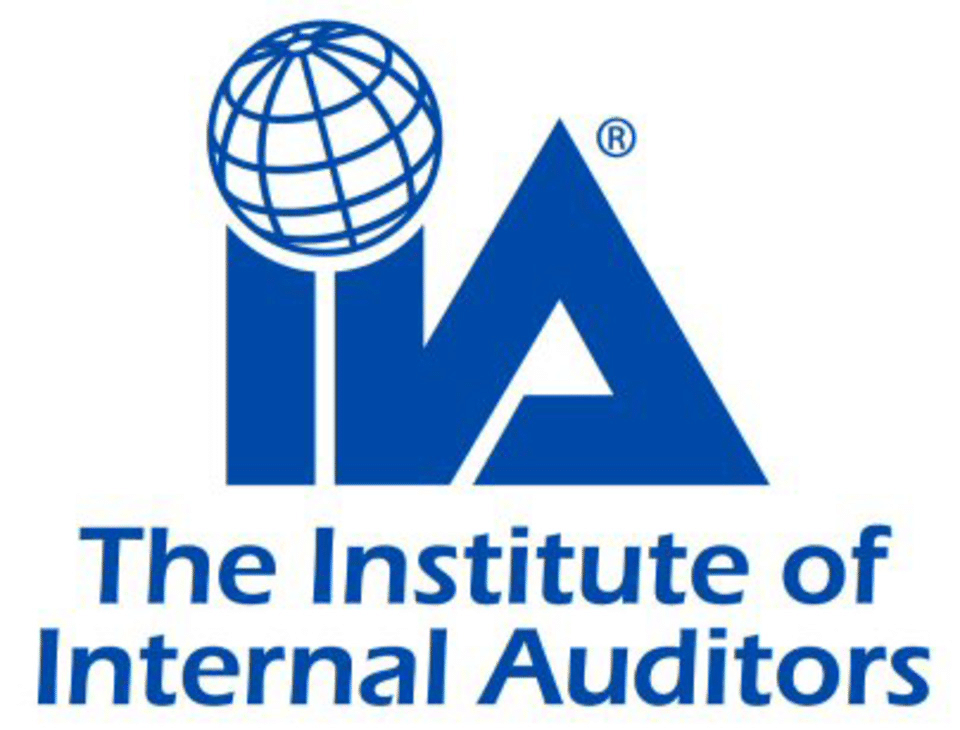 Since the Institute of Internal Auditors (IIA) are the ones who write and grade the CIA exam, it makes sense to use any study materials they offer. And while they're certainly not the best option available, you may want to consider taking advantage of their study guides for this reason alone.
Aside from this, the best reason to consider IIA's CIA Learning System over another review course is its focus on microlearning. This means they condense each lesson plan into a convenient and clearly defined length of time. Igitur, you can manage to maintain good study habits even with a hectic schedule.
etiam, the fact remains that the materials included with this package aren't as affordable as Surgent's— and it lacks any kind of adaptive learning tech to improve your score. Gleim may also be a better choice if you need more practice questions.
---
CIA Review Course Discounts from Gleim, Kessinger & Surgent
If you're studying to become a Certified Internal Auditor and you need to make sure you get the best possible study materials without breaking the bank, check out our list below!
We've organized the best discounts and promo codes for all the CIA study courses with the highest ratings. This includes popular companies like Surgent CIA, and Gleim!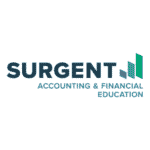 $150 off Surgent CIA Review Course
CIA, Surgent CIA Promo Codes, Price exclusive
37 hodie adhibet
Last Used: 1 minutes

salvare 10% off Wiley CIAexcel Review Course
CIA, Price exclusive, Wiley CIA Promo Codes
40 hodie adhibet
Last Used: 3 minutes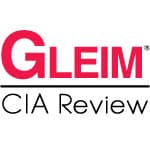 $190 Off Gleim CIA Review Discount
CIA, Price exclusive, Gleim CIA Promo Codes
37 hodie adhibet
Last Used: 38 seconds
What's the Best CIA Review Course?
Top 4 Best CIA Review Courses of 2021 – Comparison Guide
| CIA Exam Review Courses | Best for: |
| --- | --- |
| Wiley CIA Review | New Technology |
| Gleim CIA Review | Video Lectures |
| Surgent CIA Review | Adaptive Learning |
| Exammatrix CIA | Very Affordable |
| IIA's CIA Learning System | Comprehensive |
Common FAQs about Certified Internal Auditors (CIA)
1️⃣What is the best CIA study material?
Surgent and Gleim both offer study materials with compelling benefits, fretus maxime momenti quod sit studium tuum (contentus video, usu quaestiones, technology scheduling, simulationibus dynamicae progressionis nito, etc.). Omne aliud esse discipulus, ut inferius utar comparatione chart quomodo BIBLIOTHECA omnes ad invicem.
🙇🏻‍♀️How do I study for the CIA exam?
Licet hoc optime convenit subiecto, in genere, Praecipimus ut a test futurum takers primum eligere quod volunt ut primae sectioni, then choose a targeted time slot for taking it, invest in a professional CIA review course that matches your learning style, and then commit to a study schedule that is realistic.
🤔How hard is the CIA exam?
Secundum Institute of Auditores Rotae Internus, CIA saltum rate est nito 39% – 42% in ultimis quattuor annis. Hoc est relative humilis rate transitum per comparationem ad alias probationes scribendae professional. Verum haec mea, non obstante quod haec sit vera, ut audivit de auditore Certified Internum nito.
💲How much does it cost to take the CIA exam?
While there is some fluctuation, in genere, the CIA exam prospect should plan on a total cost of around $2000 – $2500, including application costs, exam fees, a professional review course, and the option of IIA membership. Learn more about costs here.
Best CPE for CIAs: Illumeo CPE
After becoming certified as an internal auditor, you'll need to regularly receive additional education in order to maintain your status and learn any new developments in your field. Fortunately, Illumeo is a platform that specializes in Continuing Professional Education (CPE) and has hundreds of webinars, cursus, and micro-certifications based around a variety of professional disciplines. This includes internal auditing, with many courses offering CPE credits to help you fulfill these requirements.
How do you become a Certified Internal Auditor?
Get a Bachelor's Degree
Gain 24 Months Relevant Work Experience
Or only 12 months if you have a master's degree.
A signed Character Reference Form
It must be signed by a CIA, CCSA, CGAP, CRMA, CFSA, or other supervisor.
Study for the CIA Exam
Surgent CIA review course is the best.
Pass all 3 parts of the CIA exam
Become a CIA!