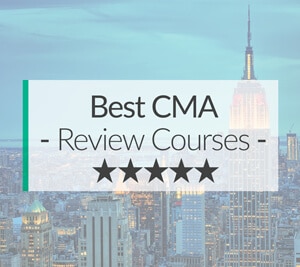 Deciding on the best CMA review courses & materiali di studio that will help you pass the Certified Management Accounting exam and become a CMA in the shortest amount of time possible isn't that easy.
There are a few different companies that make CMA exam prep courses and — believe it or not — all of them boast their study materials to be the best. How are you supposed to differentiate between them all and decide on one? Below you'll find all the best information on finding the right CMA review course for you.
It's important to find CMA study materials that match your learning style and will help you stay focused. Dopotutto, you'll most likely end up spending over 100 hours preparing for the Certified Management Accountant exam.
That's why I've reviewed all of the top-rated CMA study materials. I wanted you to be able to look at each one and understand which fits your learning style, study schedule, and most of all, your budget. I review the study text, video conferenze, e tutte le caratteristiche di ciascuna classe di formazione CMA, in modo da essere in grado di vedere tutti i vantaggi e svantaggi.
Check out our rankings below, starting with our number one pick!
Which CMA Course Is Right for You?
This short questionnaire will help you decide what is the best option for you when it comes to preparing for the CMA exam.
---


---
These Are The Top 5 Best CMA Prep Courses & Study Materials in December 2021:
Here are the best CMA study material & review courses to help you pass the esame CMA on your first try and become a Certified Management Accountant.
---
1. Becker CMA Review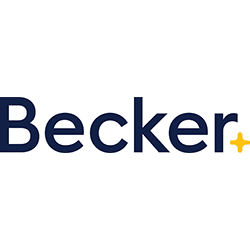 Becker has a heavy focus on proficiency, which means they want to make sure that you understand concepts instead of just memorizing them. That's why their course comes in with a built in proficiency tracker.
Every time you finish a study section your proficiency chart will be updated based on how well you did. Checking in on this chart allows you to fine-tune your study schedule; you only need to spend time on the most important subjects. Once you understand everything in that section, a green badge will indicate you are ready to move on.
Aside from that, there are a few additional features that Becker CMA Review offers that will help you study efficiently:
When you're working on multiple choice questions, there's an option to only see questions you've answered incorrectly. Every question includes a detailed explanation for the correct answer; this ensures you actually understand the logic behind each answer instead of just "teaching to the test."
Becker's courses also come with extra resources like paper and digital textbooks. Each textbook offers key coverage of every subject involved in the exam. It even summarizes certain areas to make them more approachable and understandable. This works great alongside their CMA flashcards if you want to organize shorter study sessions.
In definitiva, you're in extremely capable hands if you rely on Becker's CMA review course to study. We recommend signing up for the Pro package to get their full library of content and extra one-on-one tutoring sessions.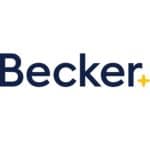 Salvare $250 off on the Becker CMA Advantage Bundle
CMA, Becker CMA Review, sconto esclusivo
35 usa oggi
Ultimo uso: 4 minutes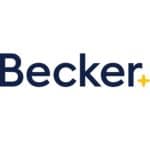 Salvare $550 off on the Becker CMA Pro Bundle
CMA, Becker CMA Review, sconto esclusivo
33 usa oggi
Ultimo uso: 1 minutes
(Check out even more discount codes on Becker courses here)
---
2. Surgent CMA Review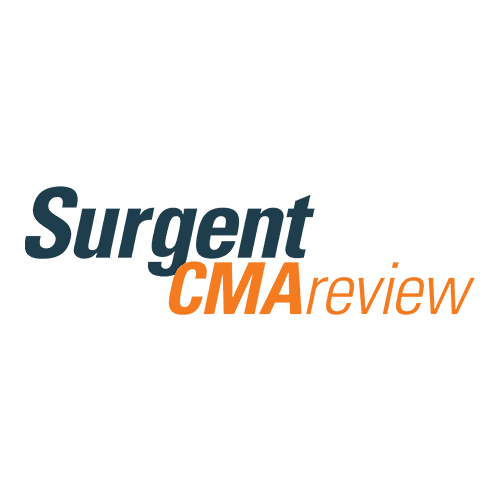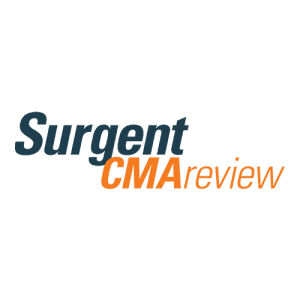 Surgent CMA Review has crafted one of the top exam prep courses for those seeking a Certified Management Accountant certification. With 3,945+ multiple choice questions, 65+ essay problems designed to help you think critically, unlimited CMA practice tests, e molto altro ancora, this is one of the most comprehensive study tools on the market.
inoltre, the course takes note of the areas you're excelling in and where you're struggling. Si utilizza poi queste informazioni per realizzare una pianificatore studio personalizzato per il vostro progresso attraverso il corso.
Uno dei grandi aspetti positivi di questo corso è che è stato progettato per studiare efficiente. Surgent has revolutionized studying by cutting out a shocking amount of wasted study time. This is primarily accomplished by focusing on turning weak areas into strengths. La tecnologia intelligente nella piattaforma aiuta con questo, utilizzando pre-valutazioni e quiz pratica frequente per determinare dove è ancora necessario il lavoro di più!
però, this focus on efficient studying may be seen as a negative by some, particularly students who thrive in a classroom setting. The CMA Prep Course is self-led; you'll need to hold yourself accountable to read the text, study, and maintain your progress. There are no instructors or activities to keep your interest, so you'll really need to power through some of the drier portions of this study course.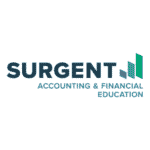 $509 off Surgent CMA ultima Passo recensione!
CMA, Surgent CMA, sconto esclusivo
33 usa oggi
Ultimo uso: 1 minutes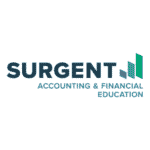 $200 off Surgent CMA recensione Premier Passo
CMA, Surgent CMA, sconto esclusivo
35 usa oggi
Ultimo uso: 1 minutes
---
3. Wiley CMAexcel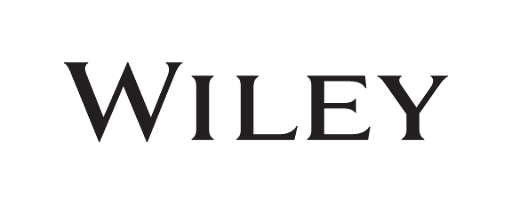 Wiley offers a self study course designed to fit into your schedule as effortlessly as possible. It consists of video lectures, text-based study guides, and practice exams. These materials all serve to reinforce what you've learned and inform you of when you're ready to pass the CMA exam.
As stated above, Wiley's course is planned around your schedule. You'll be asked to give your study start date and exam date at the start of the course. Then, you'll need to fill out a quick form that states what days of the week you're available and for how many hours you want to work on each day. That information is then used to create a full course syllabus. This shows you when each lesson is, the estimated time to complete it, due dates, e molto altro ancora. Wiley ensures that their syllabus is data heavy so you can easily track your progress.
In terms of course content, Wiley focuses primarily on self study courses. Each lesson starts with a bite sized lesson tackling a major CMA topic. These lessons are always under 30 minutes and are easy to fit into your schedule. Each video slide can also be printed out and used for notes as you learn.
After each video, you gain access to a text based study guide. This can be highlighted and annotated to make review easy down the line. Lastly, you'll be able to apply everything you've learned to practice exams. These are a great way to build test taking strategies and gauge your overall course progress.
Near the end of the program you'll be able to complete an 11th hour study session if you're a Platinum student. This serves as a 1 o 2 week final review before the exam. It consists of video lectures showing you how to work through problems you'll see on the exam. Thanks to that, you won't need to worry about last minute cramming.
Wiley CMA Updates
Wiley Efficient Learning regularly updates their CMA review courses to match changes in the industry and in the IMA's certification exam. Their most recent update for 2022 added 400 new questions to their test bank and several new concepts were added to their 11th Hour Final Review course. Di conseguenza, you can expect consistent updates that accurately reflect the industry you're planning to enter!

Cyber Monday Sale! Salvare $550 off Wiley CMAexcel Platinum
CMA, sconto esclusivo, Wiley CMA
34 usa oggi
Ultimo uso: 2 minutes
---
4. Gleim CMA Review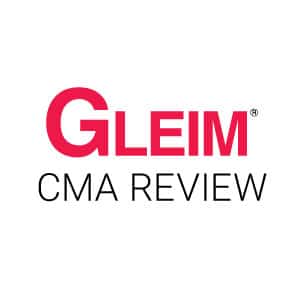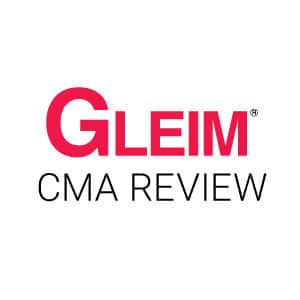 Gleim has offered detailed professional exam preparation courses and guides for over 45 anni. Their CMA study materials and textbooks have a reputation for being thorough and filled with detailed examples. This is great for anyone who needs more help applying CMA concepts or understanding exam topics.
Il Gleim CMA study guide includes more than 4,500 multiple-choice practice questions, making them one of the largest CMA test banks on the market. It also includes over 150 problemi saggio interattivi che è possibile utilizzare per preparare la sezione di saggio.
Gleim also includes more than 40 hours of video lectures taught by knowledgeable and experienced instructors. These lectures are broken into over 200 smaller lessons that are designed to succinctly explain exam concepts and topics without losing your attention.
Here's something that's unique about this CMA review course:
When you sign up for Gleim, you'll be assigned to a personal counselor who will help you through the study process. Come avete bisogno di incoraggiamento, your counselor will remind you that you need to get back on track with your study schedule. Lui o lei sarà anche aiutare a rispondere a tutte le vostre domande sui materiali.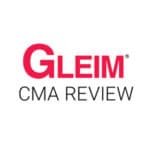 Cyber Monday Sale! Gleim CMA Premium Review Discount –
CMA, Gleim CMA, sconto esclusivo
37 usa oggi
Ultimo uso: 5 minutes
---
5. CMA esame Academy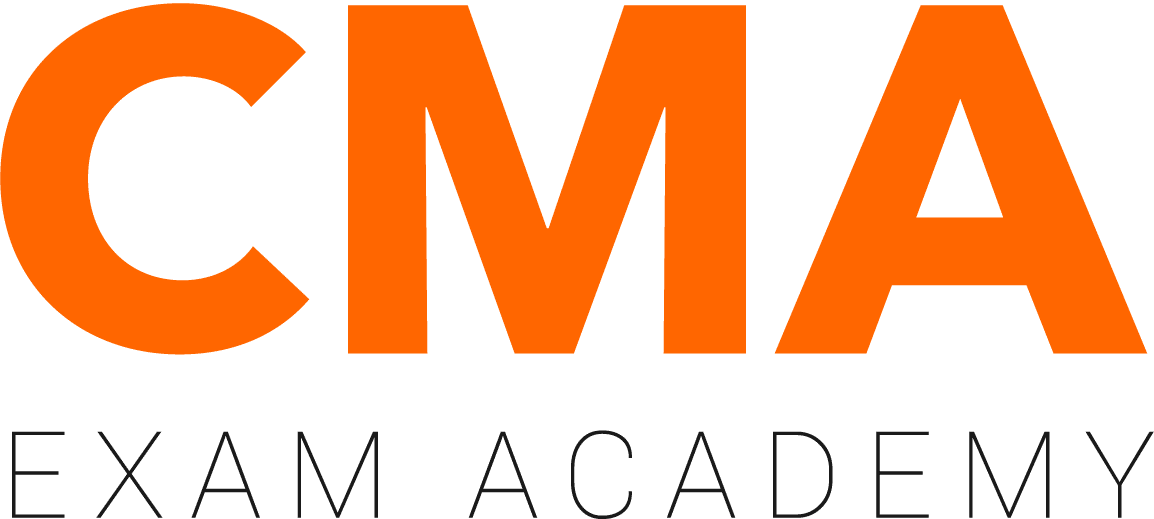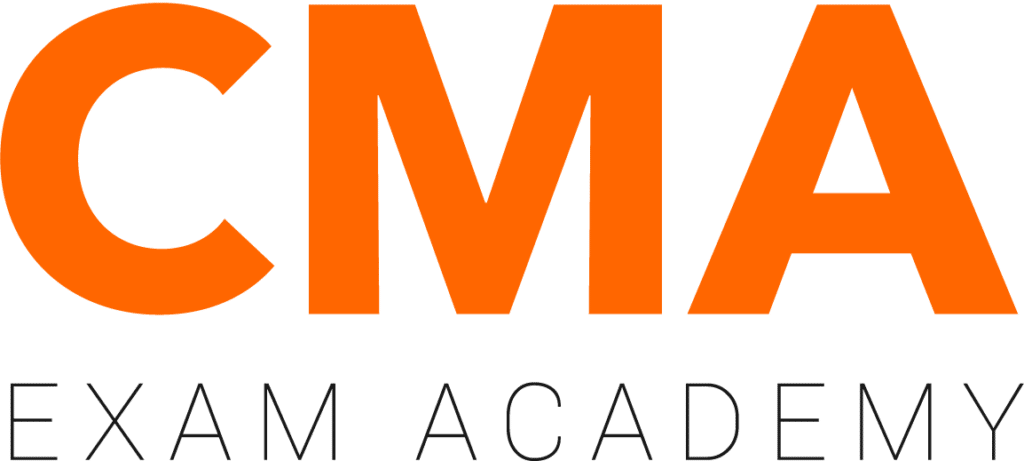 Il CMA esame Academy was founded by Nathan Liao, CMA. This course is somewhat unique because it offers extensive 1-on-1 personal coaching. Each candidate who signs up for this course will be in personal contact with Liao himself as they go through course.
The study materials includes 50 hours of HD video lectures present by Nathan and over 2,500 multiple-choice questions. You will also have access to audio lectures as well.
This is by far the most personal Certified Management Accountant review course out there right now, and is also less expensive than both Wiley and Gleim's CMA courses.
Another great feature is that this course comes with a 100% pass guarantee. If you fail after using CMA Exam Academy, you will be able to use it again. However I doubt too many people fail after working side-by-side with Nathan to prepare.
---
6. Hock CMA Internazionale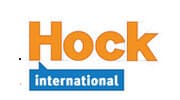 Hock è stato nel corso di preparazione esame mercato CMA per decenni. They offer a wide range of different study tools and guides for CMA candidates.
Their complete course comes with video lectures, audio lectures, and more than 2,000 multiple-choice questions. They also include some practice essay questions and mock exams.
This study guide is pretty complete, but it doesn't go into that much detail. People who need more information about topics might have a difficult time using this course, as CMA Exam Academy offers more examples and detailed study materials.
This is not a bad course, ma mi sento di raccomandare Wiley o CMA Esame Academy su di esso. Essi sono più completi e un valore migliore per i soldi.
---
Top CMA Review Course Discounts from Surgent, Gleim & CMA esame Academy
---
CMA Materiali di studio FAQ
⏰Quanto tempo ci vuole per prepararsi per CMA?
You will most likely end up spending over 100 hours preparing for the Certified Management Accountant exam. Per questa ragione, it's extremely important to look through our highest recommended review courses below, and find the one that best matches your learning style.
📗What is the best CMA study material?
falso, Gleim, and CMA Exam Academy all offer compelling benefits, a seconda di ciò che è più importante per il vostro studio (contenuti video, domande di pratica, adaptive learning, simulazioni di esame, eccetera). Ogni studente è diverso, so use my comparison chart below to see how they all stack up against each other.
🙇🏻‍♀️How do I prepare for the CMA exam?
Anche se le risposte a questa domanda sono altamente soggettivi, in generale, Vi consiglio di chi sostiene il test prospettici prima scegliere quale sezione vogliono prendere prima, quindi scegliere un intervallo di tempo mirato per prenderlo (o gennaio / febbraio, Maggio giugno, o settembre / ottobre), invest in a solid professional CMA review course, e impegnarsi per un programma di studio che è realistico.
😬Quanto è difficile CMA?
Anno dopo anno, i tassi di passaggio per l'esame CMA sono notoriamente bassi, con risultati recenti attestandosi a circa 40% passando tasso per la parte 1, e solo 50% passando per la parte 2. In plain English--it's tough. però, a well-made review course can dramatically increase your chances of success. Take a look at my comparison here, and feel free to reach out to me with any questions.
Best CPE for CMAs: Illumeo CPE
As a management accountant with CMA certification, your learning doesn't end once you pass your exam and become certified. In order to meet your Continuing Professional Education (CPE) requirements, you'll need to earn additional credits each year. For this purpose, we recommend Illumeo's intuitive online platform with over 1,000 different courses and webinars covering a wide range of topics. In particular, their management accounting content consists of over 130 different options that all offer credit toward your educational needs.