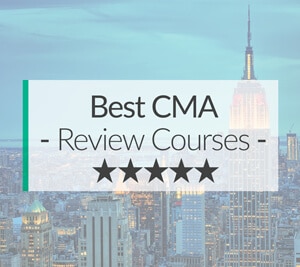 Kukambirana pa best CMA review courses & zipangizo kuphunzira that will help you pass the Certified Management Accounting exam and become a CMA in the shortest amount of time possible isn't that easy.
There are a few different companies that make CMA exam prep courses and — believe it or not — all of them boast their study materials to be the best. Kodi inu amayenera kusiyanitsa pakati pa iwo onse ndi kusankha munthu? Below you'll find all the best information on finding the right CMA review course for you.
It's important to find CMA study materials that match your learning style and will help you stay focused. Izi zili choncho, you'll most likely end up spending over 100 maola kukonza mayeso Wotsimikizika Management yowerengera.
Ndicho chifukwa ine ndakhala kuwunikira onse a top-rated CMA study materials. Ndimafuna kuti athe kuyang'ana pa aliyense ndi kumvetsetsa zomwe kupsa kuphunzira kalembedwe anu, yowerengera, ndipo koposa zonse, bajeti. Ine tikambirane lemba kuphunzira, nkhani kanema, ndipo onse a mbali iliyonse maphunziro CMA kalasi, kotero mudzatha kuona ubwino ndi zovuta.
Check out our rankings below, starting with our number one pick!
Which CMA Course Is Right for You?
This short questionnaire will help you decide what is the best option for you when it comes to preparing for the CMA exam.
---


---
These Are The Top 5 Best CMA Prep Courses & Study Materials in October 2021:
Here are the best CMA study material & review courses to help you pass the mayeso CMA pa tiyese lanu loyamba ndi kukhala Wotsimikizika Management yowerengera.
---
1. Becker CMA Review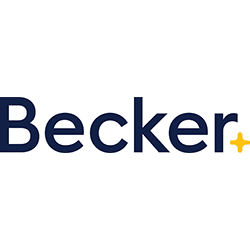 Becker has a heavy focus on proficiency, which means they want to make sure that you understand concepts instead of just memorizing them. That's why their course comes in with a built in proficiency tracker.
Every time you finish a study section your proficiency chart will be updated based on how well you did. Checking in on this chart allows you to fine-tune your study schedule; you only need to spend time on the most important subjects. Once you understand everything in that section, a green badge will indicate you are ready to move on.
Kupatulapo kuti, there are a few additional features that Becker CMA Review offers that will help you study efficiently:
When you're working on multiple choice questions, there's an option to only see questions you've answered incorrectly. Every question includes a detailed explanation for the correct answer; this ensures you actually understand the logic behind each answer instead of just "teaching to the test."
Becker's courses also come with extra resources like paper and digital textbooks. Each textbook offers key coverage of every subject involved in the exam. It even summarizes certain areas to make them more approachable and understandable. This works great alongside their CMA flashcards if you want to organize shorter study sessions.
Potsilizira pake, you're in extremely capable hands if you rely on Becker's CMA review course to study. We recommend signing up for the Pro package to get their full library of content and extra one-on-one tutoring sessions.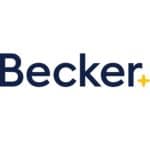 Save $250 off on the Becker CMA Advantage Bundle
CMA, Becker CMA Review, mwakathithi Kuchotsera
39 akugwiritsa ntchito lero
Last ntchito: 5 mphindi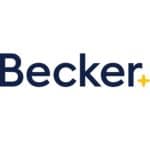 Save $550 off on the Becker CMA Pro Bundle
CMA, Becker CMA Review, mwakathithi Kuchotsera
37 akugwiritsa ntchito lero
Last ntchito: 3 mphindi
---
2. Surgent CMA Review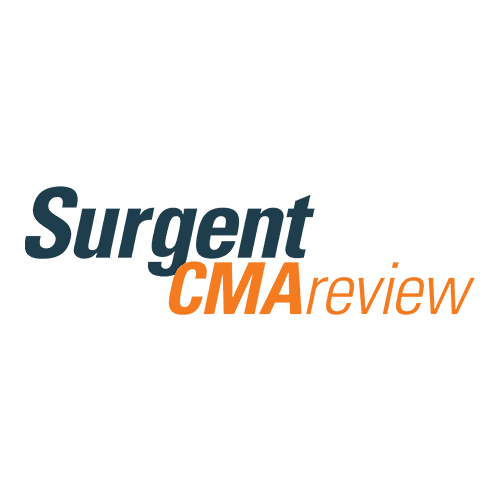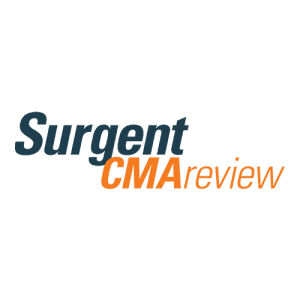 Surgent CMA Review ali zachinyengo imodzi pamwamba maphunziro mayeso yokonzekera iwo akufuna ndi Wotsimikizika Management yowerengera chitsimikizo. ndi 3,945+ mafunso kusankha angapo, 65+ mavuto nkhani ithandiza mukuganiza otsutsa, malire CMA mayesero mchitidwe, ndi zambiri, this is one of the most comprehensive study tools on the market.
Komanso, Maphunzirowa amaona m'madera inu Tiziganiziranso ndi kumene inu akulimbana. Izo ndiye amagwiritsa zimenezi kuti luso ndi makonda kuphunzira ndandanda kwa patsogolo maphunziro.
Mmodzi wa positives yaikulu kuchita zimenezi kuti lakonzedwa imayenera kuphunzira. Surgent has revolutionized studying by cutting out a shocking amount of wasted study time. This is primarily accomplished by focusing on turning weak areas into strengths. Kagwiridwe anzeru pa nsanja amawathandiza izi, ntchito chisanadze kuwunika pafupipafupi mchitidwe quizzes kudziwa kumene mukufunabe ntchito kwambiri!
Komabe, this focus on efficient studying may be seen as a negative by some, particularly students who thrive in a classroom setting. The CMA Prep Course is self-led; you'll need to hold yourself accountable to read the text, study, and maintain your progress. There are no instructors or activities to keep your interest, so you'll really need to power through some of the drier portions of this study course.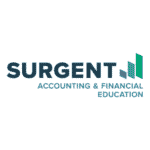 $509 kuchokera Surgent CMA mtheradi Pass Review!
CMA, Surgent CMA, mwakathithi Kuchotsera
39 akugwiritsa ntchito lero
Last ntchito: 1 mphindi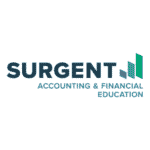 $200 kuchokera Surgent CMA Review Premier Pass
CMA, Surgent CMA, mwakathithi Kuchotsera
35 akugwiritsa ntchito lero
Last ntchito: 5 mphindi
---
3. Wiley CMAexcel

Wiley offers a self study course designed to fit into your schedule as effortlessly as possible. It consists of video lectures, text-based study guides, and practice exams. These materials all serve to reinforce what you've learned and inform you of when you're ready to pass the CMA exam.
Monga tanenera, Wiley's course is planned around your schedule. You'll be asked to give your study start date and exam date at the start of the course. Then, you'll need to fill out a quick form that states what days of the week you're available and for how many hours you want to work on each day. That information is then used to create a full course syllabus. This shows you when each lesson is, the estimated time to complete it, due dates, ndi zambiri. Wiley ensures that their syllabus is data heavy so you can easily track your progress.
In terms of course content, Wiley focuses primarily on self study courses. Each lesson starts with a bite sized lesson tackling a major CMA topic. These lessons are always under 30 minutes and are easy to fit into your schedule. Each video slide can also be printed out and used for notes as you learn.
After each video, you gain access to a text based study guide. This can be highlighted and annotated to make review easy down the line. Pomaliza, you'll be able to apply everything you've learned to practice exams. These are a great way to build test taking strategies and gauge your overall course progress.
Near the end of the program you'll be able to complete an 11th hour study session if you're a Platinum student. This serves as a 1 kapena 2 week final review before the exam. It consists of video lectures showing you how to work through problems you'll see on the exam. Thanks to that, you won't need to worry about last minute cramming.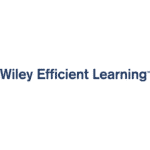 Save $400 off Wiley CMAexcel Platinum Review
CMA, mwakathithi Kuchotsera, Wiley CMA
37 akugwiritsa ntchito lero
Last ntchito: 58 seconds
---
4. Gleim CMA Review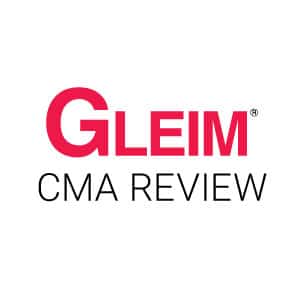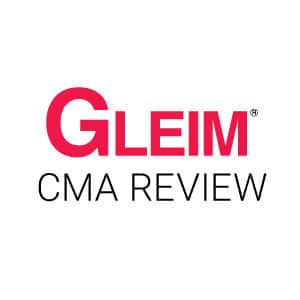 Gleim has offered detailed professional exam preparation courses and guides for over 45 zaka. Awo CMA kuphunzira zipangizo ndi mabuku ndi mbiri kukhala mokwanira ndi zitsanzo zambiri. This is great for anyone who needs more help applying CMA concepts or understanding exam topics.
The Gleim CMA study guide includes more than 4,500 multiple-choice practice questions, making them one of the largest CMA test banks on the market. It also includes over 150 mavuto kukambirana nkhani zimene mungagwiritse ntchito pokonzekera gawo nkhani.
Gleim also includes more than 40 hours of video lectures taught by knowledgeable and experienced instructors. These lectures are broken into over 200 smaller lessons that are designed to succinctly explain exam concepts and topics without losing your attention.
Here's something that's unique about this CMA review course:
When you sign up for Gleim, you'll be assigned to a personal counselor who will help you through the study process. Monga inu kulimbikitsidwa, your counselor will remind you that you need to get back on track with your study schedule. Iye kumathandizanso kuyankha mafunso muli ndi zipangizo.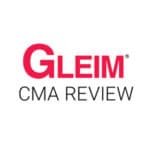 Gleim CMA Premium Review Discount – Save $160
CMA, Gleim CMA, mwakathithi Kuchotsera
39 akugwiritsa ntchito lero
Last ntchito: 4 mphindi
---
5. CMA mayeso Academy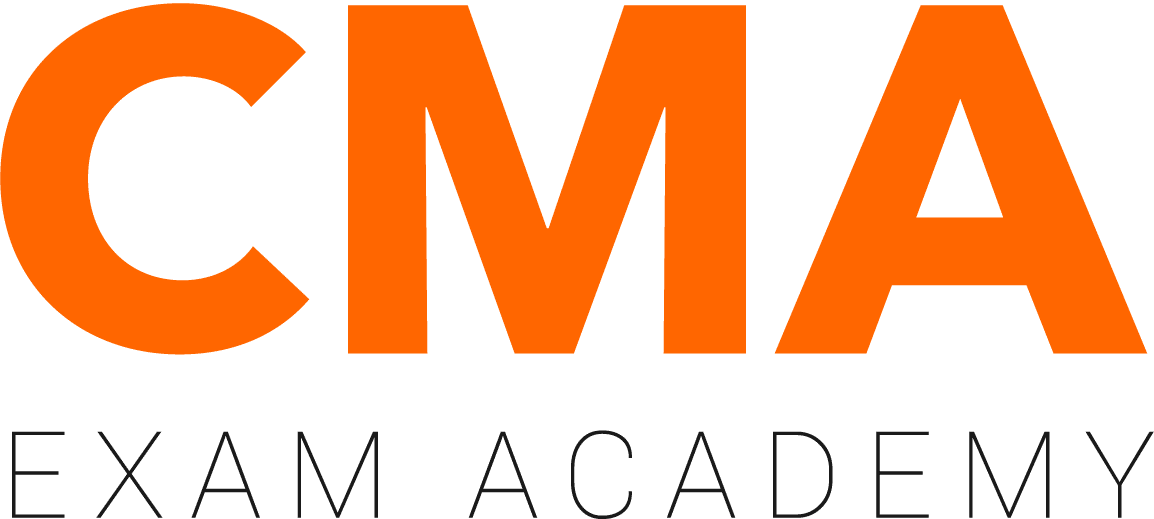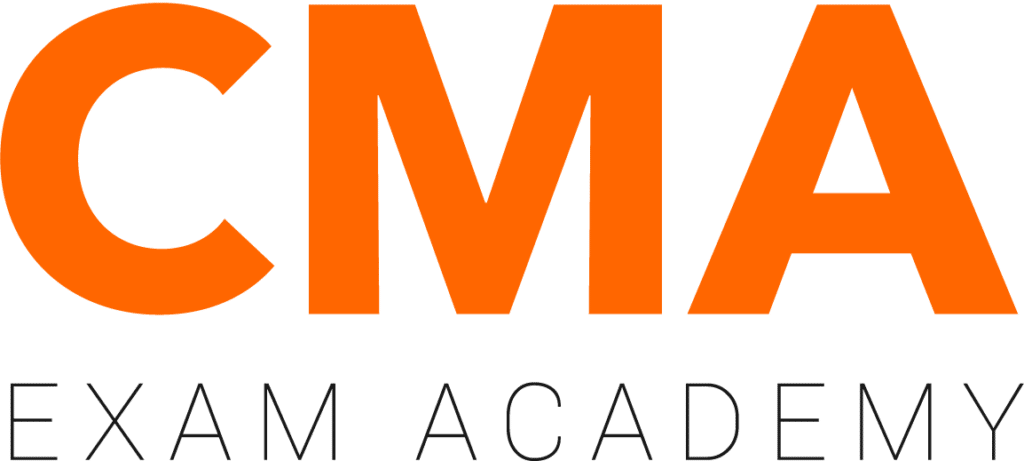 The CMA mayeso Academy was founded by Nathan Liao, CMA. Inde izi ndi wapadera chifukwa amapereka yaikulu 1-pa-1 wotsogolera munthu. Aliyense wopita amene walembapo kwa moyo umenewu adzakhala tionane ndi Liao yekha monga iwo kudutsa njira.
The study materials includes 50 hours of HD video lectures present by Nathan and over 2,500 mafunso angapo sankhani. You will also have access to audio lectures as well.
This is by far the most personal Certified Management Accountant review course out there right now, and is also less expensive than both Wiley and Gleim's CMA courses.
Chinthu china chachikulu kuti kuchita zimenezi akubwera ndi 100% pochitika chitsimikizo. Mukalephera akachoka CMA mayeso Academy, mudzatha ntchito izo kachiwiri. Komabe ndikukayika anthu ambiri amalephera atagwira ntchito mbali-ndi-mbali ndi Nathan kukonzekera.
---
6. Hock CMA International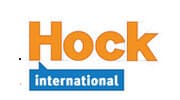 Hock has been in the CMA exam prep course market for decades. They offer a wide range of different study tools and guides for CMA candidates.
Their complete course comes with video lectures, audio lectures, and more than 2,000 mafunso angapo sankhani. They also include some practice essay questions and mock exams.
This study guide is pretty complete, but it doesn't go into that much detail. Anthu amene muyenera kudziwa zambiri zokhudza nkhani mwina ndi nthawi yovuta ntchito Maphunzirowa, monga CMA mayeso Academy amapereka zitsanzo zina ndi zipangizo zambiri kuphunzira.
Izi si njira zoipa, koma Ndibwino Wiley kapena CMA mayeso Academy pa izo. Ali wopambana kwambiri ndi phindu bwino ndalama.
---
Top CMA Review Course Discounts from Surgent, Gleim & CMA mayeso Academy
---
CMA Study Materials FAQ
⏰How long does it take to prepare for CMA?
Inu Mosakayikira kukathera ndalama pa 100 maola kukonza mayeso Wotsimikizika Management yowerengera. For this reason, it's extremely important to look through our highest recommended review courses below, and find the one that best matches your learning style.
📗What is the best CMA study material?
zabodza, Gleim, and CMA Exam Academy all offer compelling benefits, depending on what is most important to your study (video content, mafunso mchitidwe, adaptive learning, exam simulations, etc). Aliyense amene waphunzitsidwa ndi osiyana, so use my comparison chart below to see how they all stack up against each other.
🙇🏻‍♀️How do I prepare for the CMA exam?
Ngakhale mayankho a funso limeneli amapatsa zotengera malingaliridwe, mwambiri, Ndikupangira kuti oyembekezera mayeso otenga woyamba kusankha gawo iwo akufuna loyamba, ndiye kusankha akulimbana nthawi kagawo chifukwa cholanda (kapena Jan / Feb, May / June, kapena Sep / Oct), invest in a solid professional CMA review course, ndi kudzipereka kwa yowerengera kuti amawaganizira.
😬Zinali zovuta ndi CMA?
Chaka, kudutsa mitengo kwa mayeso CMA ndi odziŵika otsika, ndi zotsatira posachedwapa akubwera pa ziri 40% kudutsa mlingo kwa Gawo 1, and just 50% passing for Part 2. In plain English--it's tough. Komabe, a well-made review course can dramatically increase your chances of success. Take a look at my comparison here, and feel free to reach out to me with any questions.
Best CPE for CMAs: Illumeo CPE
As a management accountant with CMA certification, your learning doesn't end once you pass your exam and become certified. In order to meet your Continuing Professional Education (CPE) requirements, you'll need to earn additional credits each year. For this purpose, we recommend Illumeo's intuitive online platform with over 1,000 different courses and webinars covering a wide range of topics. In particular, their management accounting content consists of over 130 different options that all offer credit toward your educational needs.