Blockchain technology and cryptocurrency have skyrocketed in value over the past few years, with a current market cap over $2 trillion.
As Bitcoin, Ethereum, and NFTs become more popular, more and more people are exploring this new technology and becoming involved.
But this new tech isn't fully understood by many governments, which can make filing taxes on cryptocurrency very difficult. Luckily, there are plenty of platforms designed to simplify the process.
Read on to see how the best crypto tax software can make reporting your cryptocurrency far easier!
1. CoinLedger Tax Software Review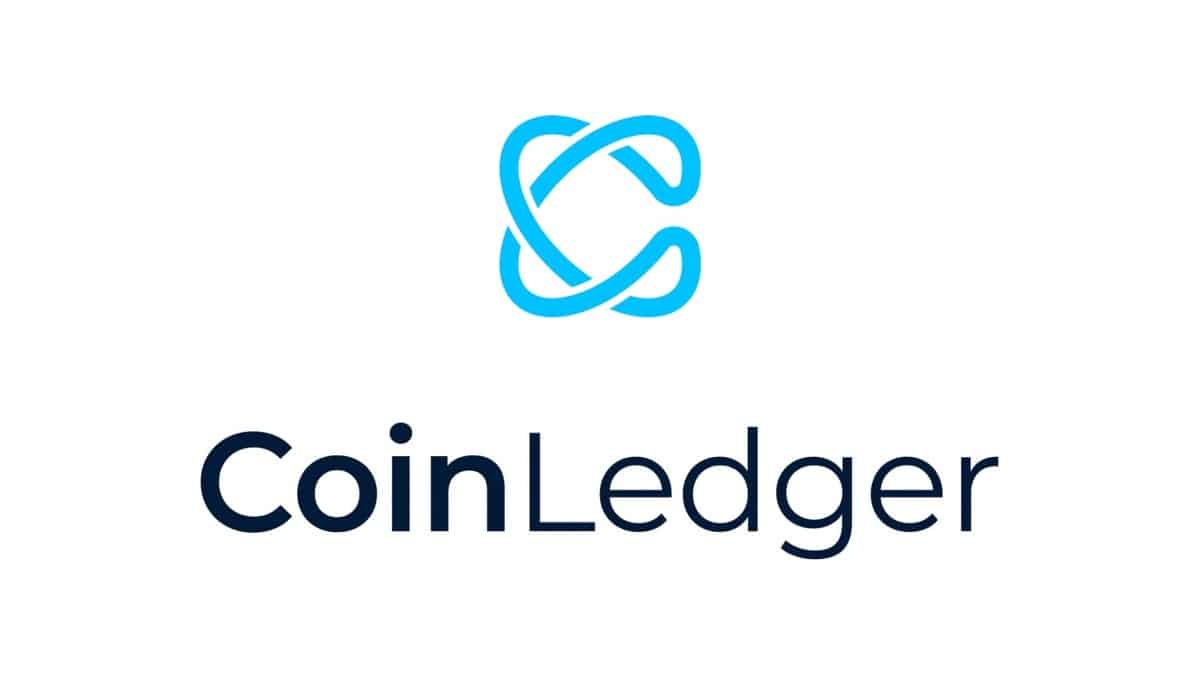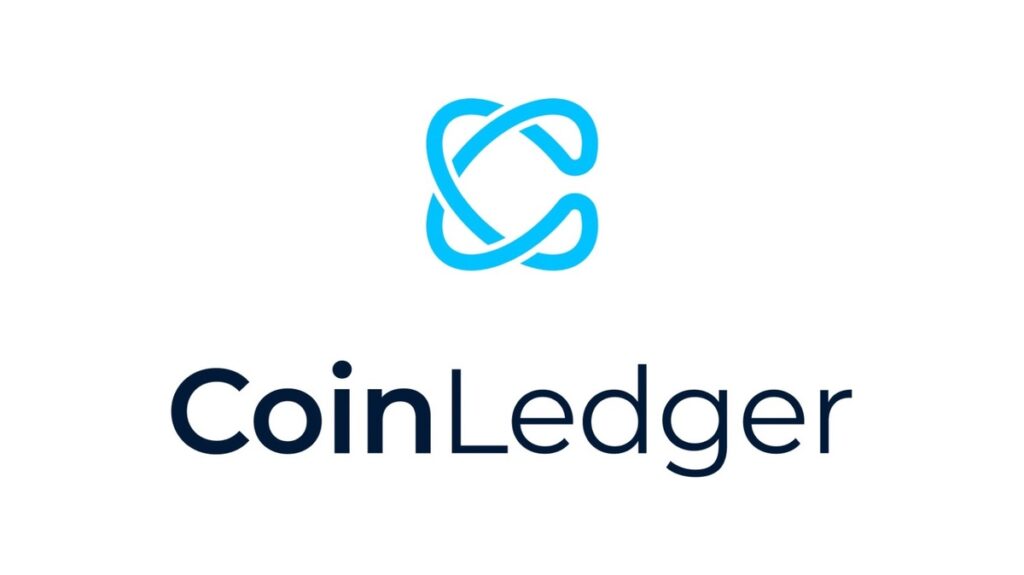 CoinLedger currently offers the fastest way to generate a crypto tax document.
CoinLedgerSoftware Details
CoinLedger offers crypto tax software that aims to generate tax reports as quickly as possible. Their platform streamlines the report process. Info is quickly integrated into the reports and instantly double checked by CoinLedger. You'll also receive an audit trail document as soon as your tax report is completed. This will let you immediately identify the processes used to generate your tax sheet should you need to tweak anything in the future, such as switching from FIFO to LIFO.
CoinLedger Tax Features
Free Report Preview
Easily Import Historical Data
Audit Trail Document
20+ Sites Integrated
Support for 10,000+ Cryptocurrencies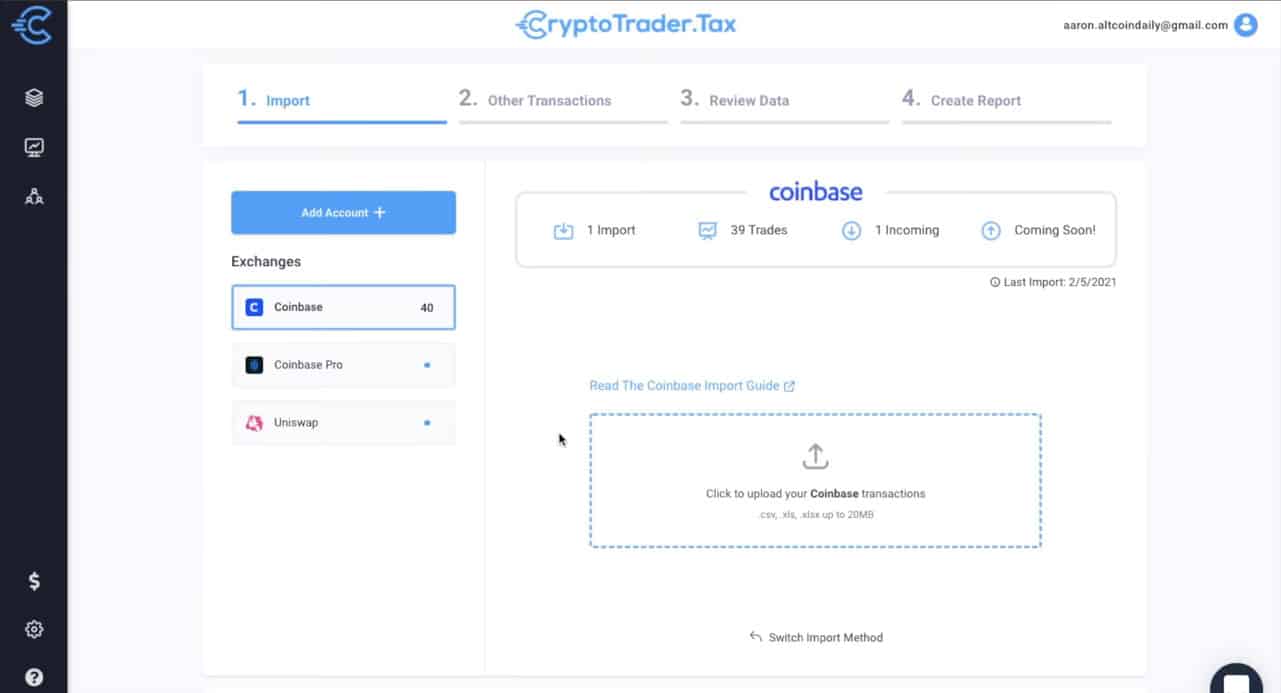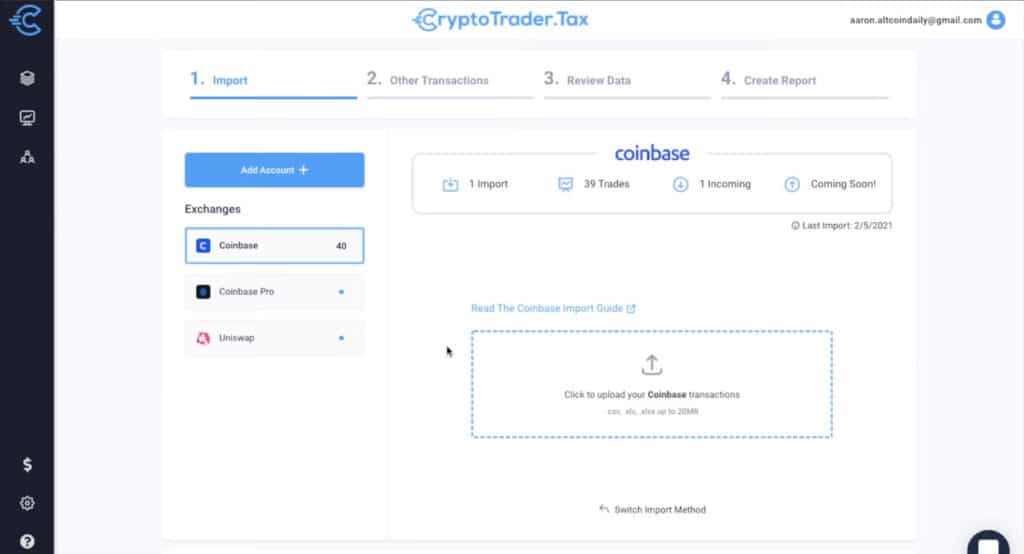 CoinLedger Pros and Cons
Report Preview: CoinLedger allows you to check your report for errors before exporting it into a different tax software. This can prevent costly or time-consuming issues from arising when your taxes are due.
Audit Trail: Upon completion of your report you'll receive a full "audit trail" document showing you every calculation used in your tax filing. This is essential for any tax attorneys to vet your reports for accuracy.
Bottom Line: Anyone interested in a quick and no hassle tax solution should check this out, especially if you've used DeFi platforms on multiple chains. However, you may still need to get a second opinion from an accountant after generating your reports..
Coinledger Promo Codes & Discounts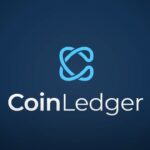 Save 10% Off With CoinLedger
Crypto, Other, Coin Ledger

Expires in 3 days

uses today

Last Used: 2 hours
---
2. Taxbit Crypto Tax Software Review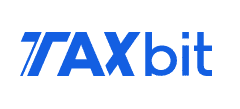 Taxbit offers a wide range of crypto tax services to both free and paying customers. Their crypto tax software can help you track any capital and crypto gains across multiple exchanges in order to generate legible tax reports.
Taxbit Software Details
The biggest draw behind this site is the inclusion of automated crypto tax file forms. Each of these is available completely free for any user who links their BlockFi account to the site. Of course, paying customers can gain access to much more overall; higher tiers grant you access to tax optimization processes and an NFT suite. Plus, you can get a CPA to double check your taxes as part of the deal. That way you can rest assured that your assets have been handled correctly.
Taxbit Features
Data Ingestion Across 500+ Platforms
Current Year Tax Forms
Historical Tax Forms
NFT Suite
CPA Review and IRS Audit Support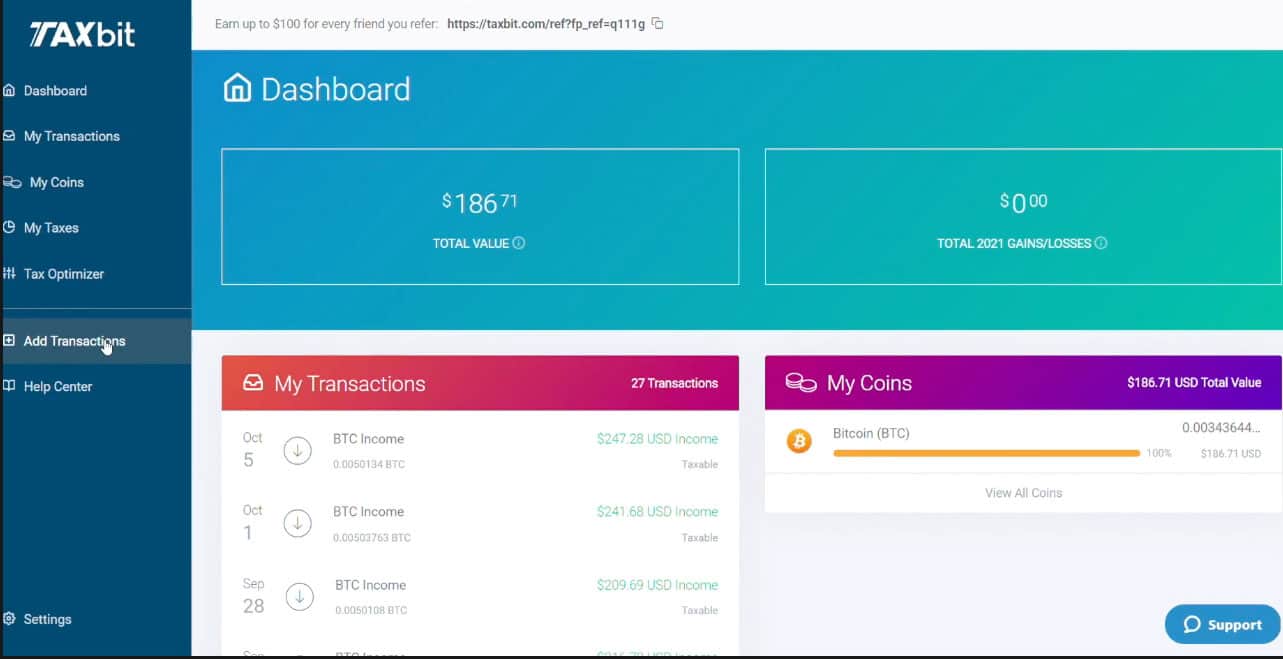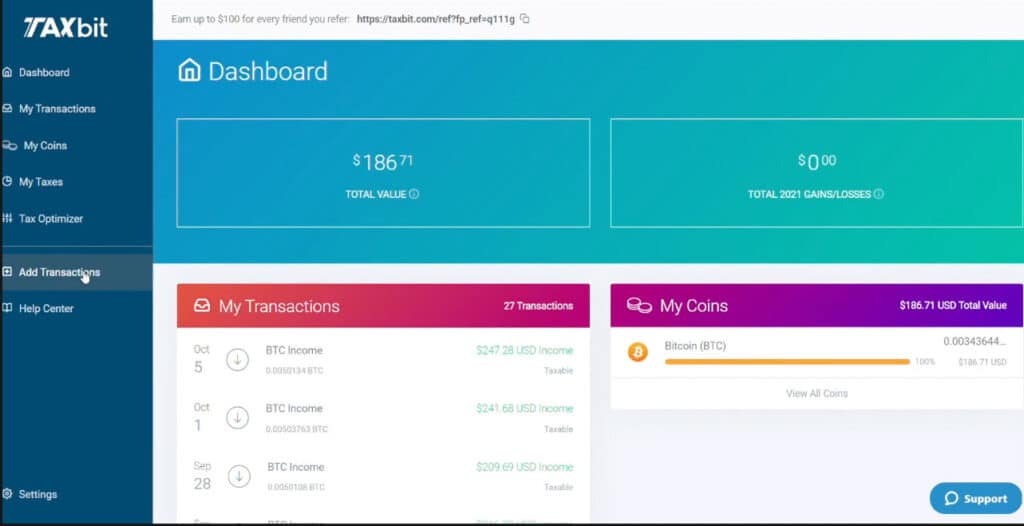 Taxbit Pros and Cons
Portfolio Management: You can easily see how your investments shift your taxes in real time by linking your BlockFi account to Taxbit. They also support popular exchanges like Coinbase and Binance.
Free Automated Forms: Completed crypto tax filing forms are available for all site users at no charge. These are ideal for most crypto tax reporting needs— and it might be the only resource you'll require when it's time to pay taxes.
CPA Review: Higher paying tiers from this site include the option for a CPA to review your paperwork and correct any issues they find. Having access to a tax professional's time isn't always this affordable, so it's a great idea to take advantage of this feature.
Bottom Line: Taxbit is the best crypto tax option available for free or paying customers. Although you may find everything you need through their free resources, I recommend looking into their premium features if you plan on tracking a lot of capital gains and losses.
---
3. ZenLedger Software for Cryptocurrency Taxes Review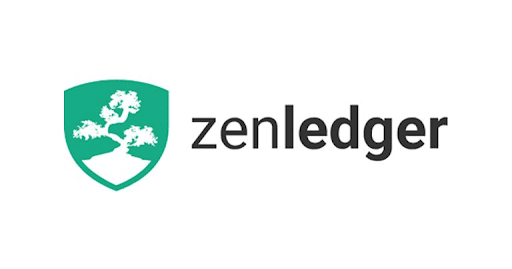 ZenLedger includes a wide range of methods guaranteed to save you money on your tax return. This is their core mission statement, and every aspect of their crypto tax software reflects this goal.
ZenLedger Crypto Tax Software Details
ZenLedger's mission is to ensure that you never overpay on your taxes. That's why they go out of their way to include as many automated tax money saving tactics as possible. Accommodations for loss harvesting, donations, mining, ICOs, and more are all included with this platform. Zen wants there to be no stone unturned when doing your taxes. And at the end of the process, every report you receive is IRS friendly and immediately available to add to your tax return.
ZenLedger Features
5,000+ Transactions Supported
Premium Support
Tax Pro Access
Tax Loss Harvesting Tool
TurboTax Integration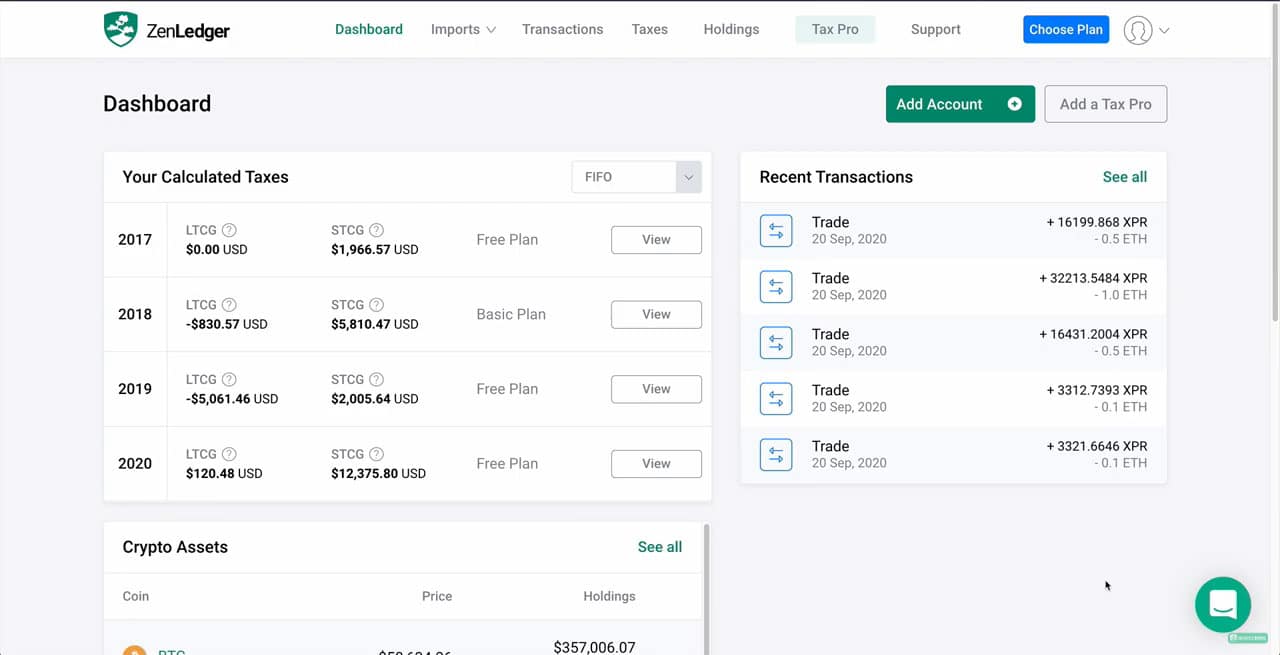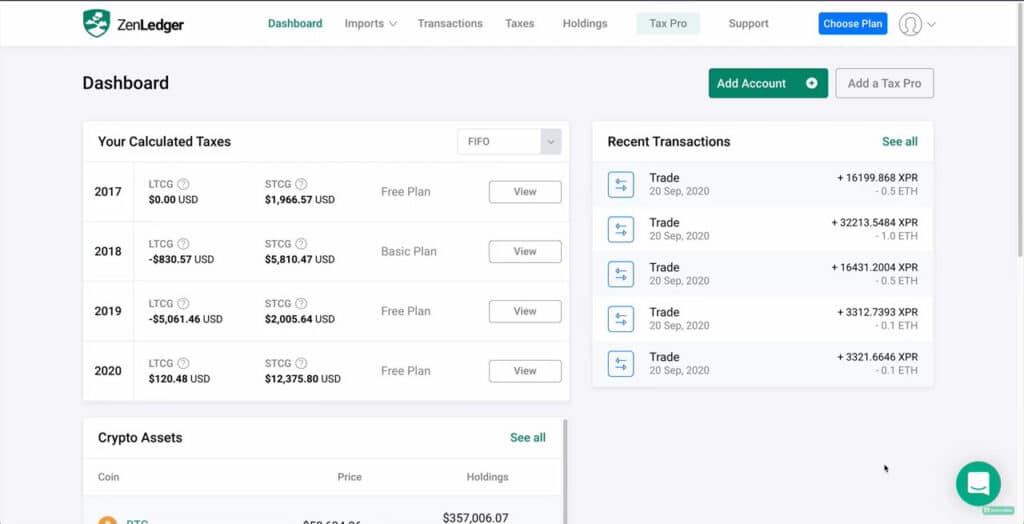 ZenLedger Pros and Cons
Tax Loss Harvesting: ZenLedger crypto tax software automates the loss harvesting process to guarantee you save money on your taxes. This ensures your taxes will be calculated to maximize your savings.
Grand Unified Spreadsheet: Every transaction detail is made available on one easy to read spreadsheet. This can be easily submitted to the IRS or reviewed by an accountant if need be.
Gated NFT Support: Customers can only include NFT transactions on their report if they pay for the Premium or Executive plans. If your portfolio is heavily based on non-fungible tokens, TaxBit may be a better fit for you.
Bottom Line: Zen Ledger is a perfect platform for anyone hoping to maximize their tax returns. They offer support for established tax platforms and generate crypto tax reports that can be easily read by auditors and tax professionals.
---
4. TokenTax Best Crypto Tax Software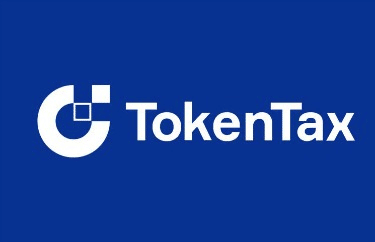 TokenTax supports any country and all currencies. That makes it the best cryptocurrency tax software choice for international taxes.
TokenTax Cryptocurrency Tax Software Details
TokenTax is a global platform that supports crypto traders everywhere. Any currency is supported and every exchange can be linked to their site. This makes doing your taxes much easier since most of the work is automated. Plus, for an extra cost you can have TokenTax's cryptocurrency tax filing team handle your full return.
TokenTax Features
Turbotax Integration
5000+ Transactions
Support for Every Exchange
Live Chat Support
Unlimited Tax Form Revisions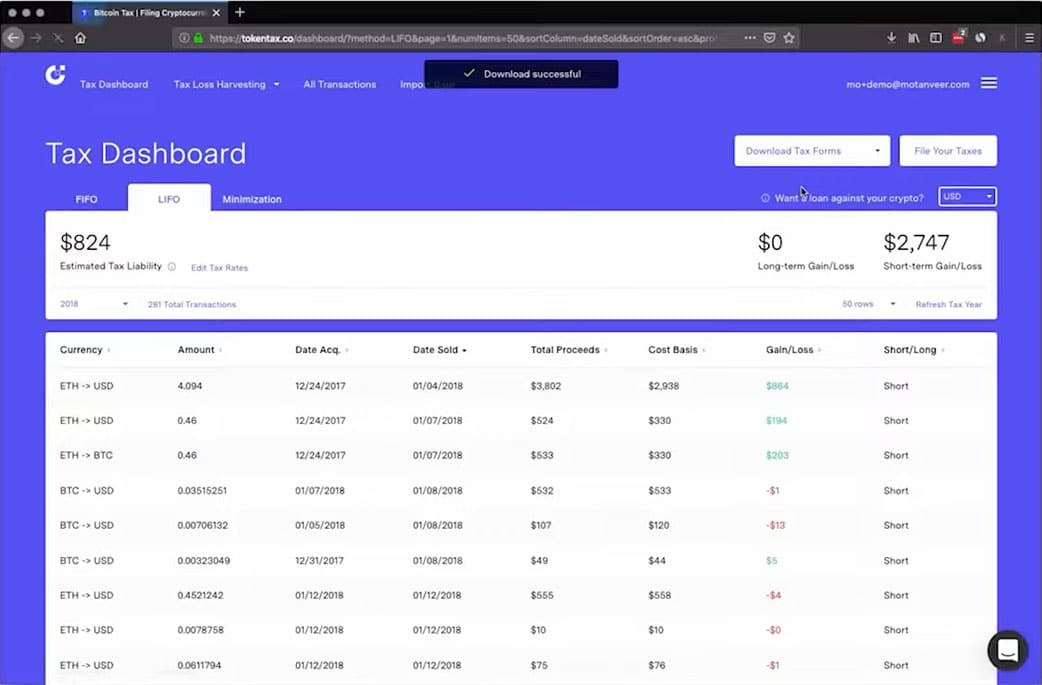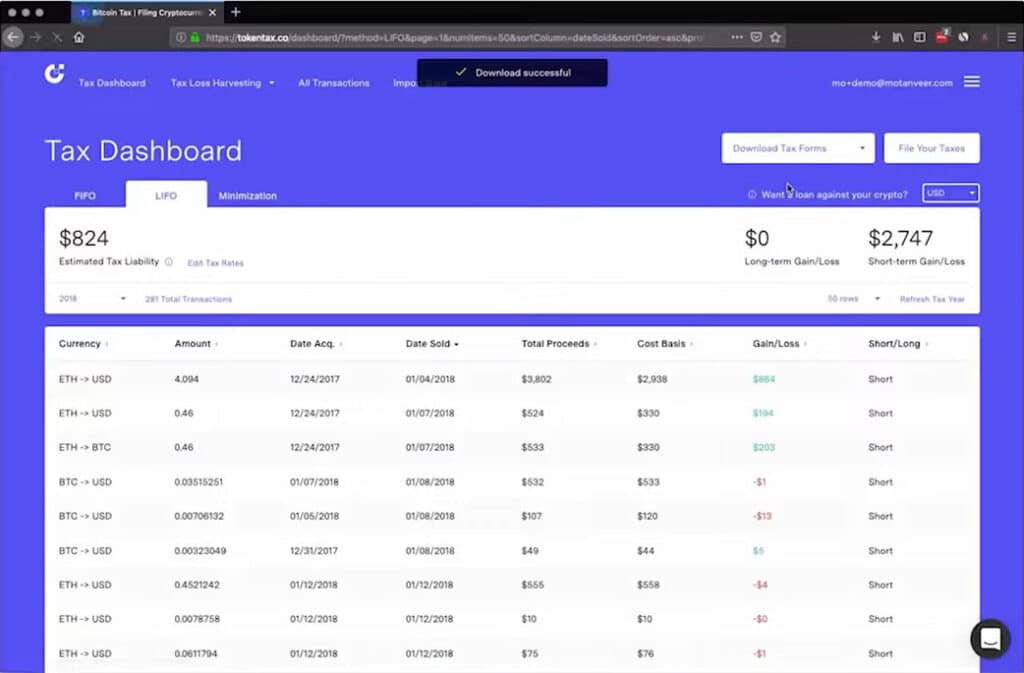 TokenTax Pros and Cons
Full Exchange Support: TokenTax is the only site that supports every major cyrpto exchange without an extra charge. This is great if you've done lots of trading on Layer 2 platforms like Binance or if you've used more than one crypto exchange.
Import Forms: In addition to allowing you to integrate different exchanges' API to your filing program, you can import CSV files into TokenTax and include them with your return.
Price: This service is far more expensive compared to the other options on this list. However, it can help you save a lot on your taxes by correctly filing any capital losses during a bear market.
Bottom Line: Anyone interested in international tax programs should definitely check out TokenTax. You have plenty of options when working with this site, and all of them are perfect for accurately tracking your crypto gains and losses in order to determine capital gains tax.
---
---
5. Bear Tax Cryptocurrency Tax Software Review

BearTax has plenty of support tools that make it easy for anyone to use.
BearTax Crypto Tax Software Details
BearTax makes your filing process as easy to understand as possible. Every aspect of the site is easy to understand and use, making BearTax the most beginner-friendly website out there. At any point you can ask for help from a professional accountant and get your filing process back on track. Thanks to all this, you can minimize the hassle when using this service to handle your crypto taxes.
BearTax Features
Unlimited Crypto Exchanges
24/7 Support
No Paywall
Auditable Reports
50+ Exchanges Supported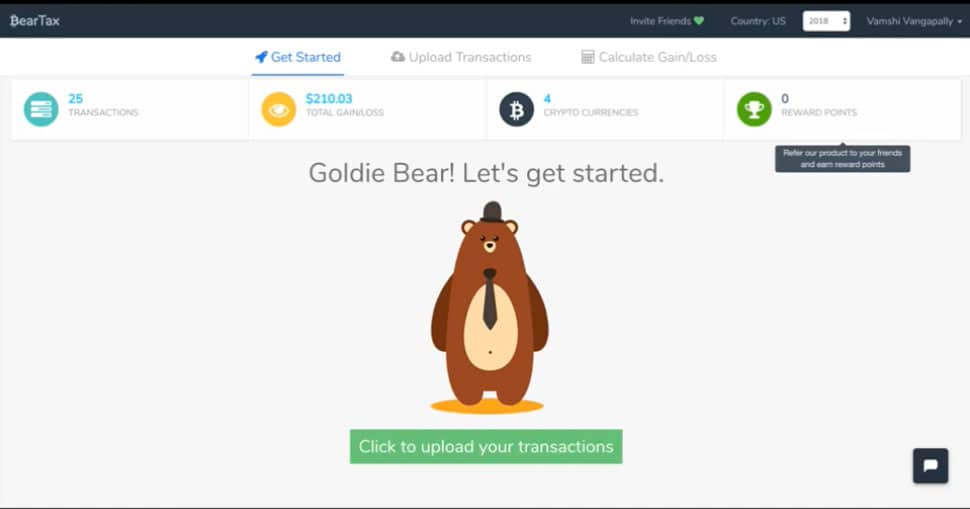 BearTax Pros and Cons
Auto-generated Documents: All required tax documents are automatically generated for you after linking your preferred exchange. This is just one of the reasons why this cryptocurrency tax software is incredibly easy to use.
Private Q&A Sessions: Customers have the opportunity to speak with a professional accountant for extra help with their crypto taxes. This way, you can avoid making any mistakes when filing and maximize any tax loss harvesting.
Limited Transactions: Lower payment tiers only gain access to up to 1000 crypto transactions. If you're a retail investor, this should cover a year's worth of activity; however, day traders may hit this limit and need to upgrade their membership.
Bottom Line: This is a great site for any newcomers to filing crypto related taxes. It's ideal for both casual investors and high-volume traders, and the ability to consult with tax professionals ensures your crypto tax reports are bulletproof!
Crypto Tax Software FAQs
Q: How much tax do you pay on crypto gains?
A: If you sell your crypto after having it for less than a year then your profits on short-term capital gains are taxed similarly to income tax rate up to 37% and as low as 10%.
Q: When do you pay tax on crypto?
A: If you have owned cryptocurrency for longer than a year then you will owe long-term capital gains tax, whereas for less than a year you pay crypto taxes on short-term gains, which are due when you file your taxes.
Q: Why do I have to hook my wallet up to crypto tax software?
A: You don't need to hook up your wallet to crypto tax software if you only used your wallet to transfer and secure crypto you own. If you used your wallet for taxable events, such as airdrops, gifts, swaps, trades, rewards, or interest then you need to hook your wallet up to crypto tax software. Learn more about these events and everything you need to know about crypto in the best crypto trading courses online.