For those looking for better opportunities for their finance career, Financial Modeling and Valuation Analyst certification is a necessity. This is what separates a regular professional from a world class financial analyst or investment banker— and employers know it.
You don't need to wait until you've left school to start this certification program. In fact, it can be just as beneficial to take while you're a student.
Finding the best financial modeling courses online can help you excel on your exam and stay on track with the rest of your studies. That's why we're here: to help lighten your load by breaking down the best options that are currently available to you.
Here are the best FMVA certification courses, study guides and training programs for future corporate finance professionals, along with an in-depth breakdown of what exactly makes each one so great.
Let's get started!
#1 Corporate Finance Institute Review (FMVA Certification Course)

CFI is one of the first providers you should check out if you want a course on financial modeling or investment banks. They have a ton of courses available, but their Certified Financial Modeling and Valuation Analyst course is one of our favorites. After all, they're the ones who created the certification program in the first place!
CFI's self-paced course can help you obtain a certification in just a few short months while also augmenting your financial modeling skills and abilities as an analyst.
Course Details
CFI provides a comprehensive platform that includes over 28 courses and a few hundred Excel/Powerpoint resources. This is the supplement to over 100 hours of video training. Additionally, all of these resources are conveniently available to you online, allowing you to study around your hectic schedule.
All of the instructors at CFI have over 20 years of training experience. And since they offer different subscription options at monthly and annual levels, you can save some money if you learn a fast pace.
CFI FMVA Review Features
Over 28 Courses
100+ Spreadsheet Models & Powerpoint Templates
100% Online
Professional Instructors
Multiple Pricing/Subscription Options
CFI Pros and Cons
PRO: Pricing – It's difficult to find a better or more flexible approach to pricing than CFI's. Enrolling in their Basic, Annual, or Full Immersion Annual subscriptions grants you full access to more than 70 courses without requiring you to spend an uncomfortable amount of money.
PRO: Large Variety of Learning Materials – Take advantage of quizzes, tests, and assignments— as well as Excel, PPT, and PDF file learning materials. This helps you apply the information you learn from their video lectures instead of just passively observing each one.
CON: Support for Premium Only – One of the most important features of any online course is a dependable and helpful customer service team. CFI has an excellent support team, but they're only accessible to the Full Immersion All Access Membership.
Bottom Line
Students or professionals looking to obtain their FMVA certification can get a lot out of CFI. The amount of study materials on offer — even with their lowest subscription level — is engaging and full of practical applications.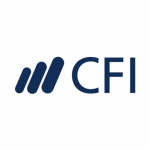 Save 20% off all courses from Corporate Finance Institute
Financial Services, Corporate Finance Institute Promo Codes
53 uses today
Last Used: 2 hours
---
#2 New York Institute of Finance (NYIF) Financial Modeling Course


While it's not specifically designed for CFI's FMVA credential, the NYIF is a perfect supplement when preparing for the exam. This course is offered in both a classroom and virtual classroom setting and is held over a span of 5 days.
Course Details
Introductory Courses to Real World Careers
5-Day Length
Classroom or Virtual Classroom Options
Undergrad-Level Prerequisites
Extra Courses For Additional Programming/Excel Skills
NYIF Pros and Cons
Pro:Data-Driven Curriculum – Excel and VBA are company valuation and financial modeling skills that absolutely deserve their own courses. They're integral to investment financial analysis, and comprise difficult sections of the certification exam. Fortunately, NYIF offers a comprehensive course for these topics, ensuring you know enough to jump into your future job.
Pro: Supplementary Certs – While preparing for the CFI exam, you can also earn bonus certifications to enhance your professional resume. I recommend checking out their courses for Corporate Finance & Valuation Methods and Online Professional Certificate in Valuation.
Con: Prerequisites – If you're a college student or recent graduate, this shouldn't be an issue. However, it's worth noting that many of NYIF's courses have pre-reqs like a typical university course.
Bottom Line
This is an essential supplement when working towards your FMVA certification. Those who've obtained their undergraduate degree already would also probably enjoy this course, as they've already met the base level of prerequisite knowledge needed.
---
#3 Wharton Online Financial Modeling Course

Those looking to better learn financial modeling and business models will love our next recommendation. Offered by Wharton Online, this course will walk you through financial modeling skills such as using spreadsheets and valuations in order to create better business decisions.
Course Details
This course includes a user dashboard that tracks both your enrolled courses as well as your progress in each of them. This course differs from others in that it is actually referred to as a specialization.
Enrolling in any course with Wharton will enroll you in that course's specialization, which means you have access to 5 courses instead of just one. You only have to complete one course in a specialization, however obtaining a certificate requires that you complete all of the courses as well as a hands-on project.
Wharton Online Features
Access to 5 courses
Self Paced Options
Readings + Course Videos
Practice Quizzes
Peer Feedback on Graded Assignments
Wharton Online Pros and Cons
PRO: Free Course – Sometimes, the best things in life really are free. You can enroll in this specialization which includes a total of 5 courses and a hands-on project.
PRO: Hands-On Project – Many courses out there call themselves self-paced and then just throw a bunch of videos your way to watch. This course takes it a step further and requires you to apply your knowledge with a hands-on project.
CON: Confusing Design – Looking at the website for this course it can be a little confusing to know exactly what the course entails. They should be better about communicating system strengths like their user dashboard which tracks progress in your courses as you go.
Bottom Line
The Business and Financial Modeling Specialization offered by Wharton Online is an incredible value. In addition to being free, it throws in 4 additional courses and a slew of modern study materials. Definitely give this specialization a closer look when looking for your next courses if you're looking for a more hands-on approach to learning.
---
#4 Coursera Financial Modeling Course

Unlike other companies, Coursera offers you a set of courses based on the subjects you're interested in. This means you can access a much wider range of knowledge, but it lacks the career-minded focus of NYIF.
Course Details
Coursera teaches a series of courses called specializations that are designed to help you master company valuation skills quickly. Each specialization consists of several different courses that are organized by subject matter. Enrolling in one course that's part of a specialization automatically unlocks all the courses in that set.
Don't worry about time limits— you're welcome to take as long as you need on each course. Plus, completing the full specialization isn't even a requirement; only focus on the courses you're interested in.
Every specialization includes a hands-on project as part of the course list. Once you complete it, you'll understand how to apply everything you've learned in a professional setting. Unlike the individual courses, you're required to finish this project in order to earn your certificate of completion for the specialization.
Coursera Financial Modeling Review Features
Practice Quizzes
Course Videos
Hands-on Projects
Multiple Course Subjects
Shareable Certificate
Flexible Schedule
Coursera Pros and Cons
Pro: Flexible Schedule – All Coursera specializations are entirely self paced. They have a recommended time frame for you to follow, but you're free to set your own schedule instead. Take your time and create your own study plan in order to avoid burnout and stress as you study!
Pro: Course Videos – Each course comes with a series of video lectures from experienced teaching professionals. Coursera's instructors have professional experience in the subjects they teach; this means they can easily relate financial modeling techniques and concepts to real life situations and show you how to apply them.
Con: Online Only – Unfortunately, Coursera doesn't offer any offline options for their courses. This limits the amount of work you can get done away from your computer. It would be nice to take some printouts to a lunch break and work on them or listen to some audio lectures while on a walk— but you're better off with the Corporate Finance Institute if you prefer to learn this way.
Bottom Line
Coursera offers a unique approach to teaching you financial modeling. They offer a series of easy to follow courses instead of focusing solely on one subject. Make sure to check them out if you don't want to overspecialize.
---
#5 Adventis Financial Modeling Course

Adventis' financial modeling courses are self paced and geared towards independent studying. This allows you to learn financial modeling in a relaxed manner, although you'll miss out on personalized guidance compared to NYIF's classroom setting.
Course Details
Adventis offers courses for both level 1 and 2 FMC certifications. Each course takes roughly 20 hours to complete and is entirely self paced. Lessons are taught through video lectures; each one teaches you an important course concept in a direct and easy to understand manner. Additionally, these lectures demonstrate how to apply everything you've learned— so you're not just memorizing data.
There are a few additional features included in the Adventis financial modeling course:
After each course milestone, you'll be required to complete an exam. Each test evaluates your ability to apply what you've learned to real life examples. If you have a tough time with one or more of these exams, you'll receive extensive feedback on your answers. This can be extremely helpful when it's time for you to take the real thing!
Adventis Financial Modeling Features
35 Videos
2 Year Access Period
Unlimited Exams
8 Hours of Instruction
Technical Interview Prep
Adventis Pros and Cons
Pro: Internalize Core Concepts – Unlike other courses, Adventis wants you to understand and internalize concepts instead of just memorizing them. That way you can better apply them to your work after you've been certified. Plus, understanding each concept increases your problem solving skills, making it easier to earn your certification.
Pro: Low Time Commitment – Do you have a busy work schedule? If so, you can take this course without worrying about it taking over your life. By teaching you the essentials in a brisk and easy to understand manner, you can easily take this course while juggling other commitments. They also give you a full 2 years of access time for all course materials.
Con: No Live Content – This finance course has plenty of content, but its self-paced nature makes it practically impossible to implement live lectures. This is a shame since it can be helpful to interact with your teachers and receive clarification on course concepts. If that's what you're looking for, NYIF would be a better choice for you
Bottom Line
Adventis is an excellent choice for anyone with a busy schedule. You can easily fit these lessons into any small breaks you have in your day, but the lack of live content can be concerning.
---
#6 Wall Street Prep Financial Modeling Review

Instead of focusing on tests, Wall Street Prep's courses teach you everything you need to know about financial modeling through video lessons. In total, they offer roughly 45 hours of content.
Course Details
In order to teach the core financial and valuation modeling skill set, this course will show you how to read and create financial models. They do so by showing you real case studies and the best practices for Microsoft Excel. This program is so helpful that many leading financial institutions use it to train their own staff.
The premium package is entirely self paced, but you're expected to spend around 70-90 hours on studying. Videos will teach you what you need to know before you're asked to apply your knowledge to Excel model templates. Although it doesn't acclimate you to the actual exam format, these financial modeling courses let you get a feel for actual spreadsheet models you'll use in your career.
Wall Street Prep Financial Modeling Features
Private Tutoring
Resume Inclusion
Private Online Tutoring
Macabus Excel Plugin
Support Center
Pros and Cons
Pro: Bonus Mini Courses – The premium package comes with 36 extra mini courses. Each course is roughly 2 hours and covers a variety of industry specific topics. These are a great way to brush up on some of the more basic concepts involved in your career, and it also helps reinforce what you've learned in the main lessons.
Pro: Meet Your Instructor – Every Wall Street Prep course starts with a 30 minute meet and greet with your course instructor. This introductory Zoom call lets you get a feel for what the course is going to be like. After a brief overview of what the course will look like, your instructor will answer any questions you might have. This is a fantastic intro to this course and will help resolve any anxiety before taking it.
Con: Price – Unfortunately, this course's high quality comes at an equally high cost. You'll need to pay $499 to gain full access to everything Wall Street Prep has to offer. However, you can purchase individual parts of the course for a lower price. Still, you're going to want everything included in the full course.
Bottom Line
Wall Street Prep is an excellent prep course if you're willing to pay a little extra. Their tutorials are some of the best designed and most intuitive ones out there.
---
Financial Modeling & Valuation Analysts FAQs
Still confused about financial modeling and valuation courses? Here are some quick answers to your burning questions:
Will financial modeling courses and FMVA Certification help advance my career?
According to the Corporate Finance Institute, FMVA certified professionals earn salaries of over $100,000 a year.1 This is above the average salary for a typical CFA2— so it's statistically possible that you can use it to advance your career.
Are financial modeling courses only offered in English?
No. For example, the financial modeling courses offered by Wharton Online have subtitles in Arabic, French, Portuguese, Chinese, Italian, Vietnamese, Korean, German, Russian, Turkish, and Spanish.
What certifications should I get for financial modeling?
Getting certified as a Chartered Financial Analyst will lead to many career opportunities in finance. It's also a good idea to become a certified Financial Modeling and Valuation Analyst (FMVA) to increase your earning potential.
Sources