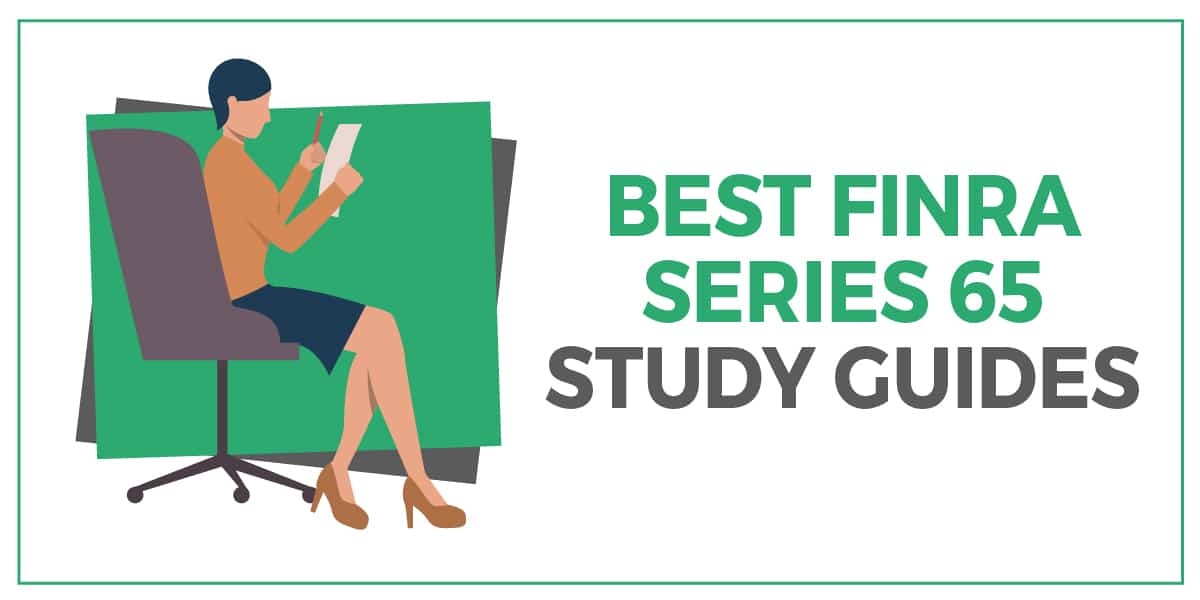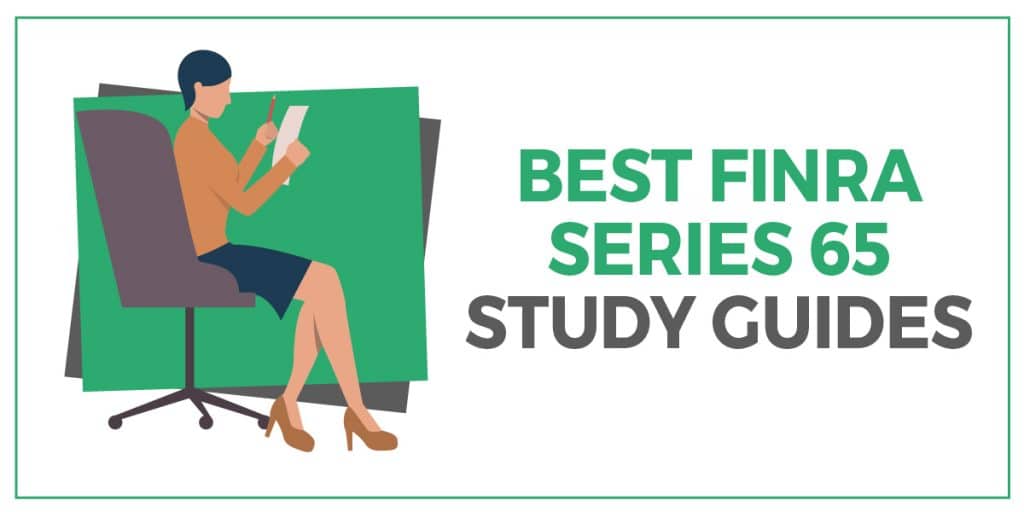 The Series 65 license is essential for anyone hoping to become an investment advisor. But much like the similar Series 7 license, its exam can be pretty tough for newcomers. That's why it's highly recommended that you try one of the best Series 65 study guides before taking it if you want to pass on your first try.
But which course is the best one for you?
Listed below are the five best Series 65 study courses on the market. Each of these offers a strong set of course materials designed to ensure you pass your exam.
Read on to find out how they stack up against each other.
These are the Top 6 Best FINRA Series 65 Study Guides in 2021:
Kaplan Series 65 Study Guide
Knopman Series 65 Study Guide
NRS Series 65 Study Guide
Compare The Best FINRA Series 65 Study Guides
#1 Securities Institute of America

Pro – Budget-Friendly Options
It can be difficult to justify making a large purchase just to study for an exam. If the promise of future income isn't enough to increase your study materials budget, the good news is that this course offers flexibility. If you need to save a few bucks, you can pick and choose specific materials at a reduced cost— such as their online platform or solo textbook.
Pro – Robust Textbook
Speaking of textbooks, Securities Institute of America offers one of the best ones you can find if you want to study important FINRA concepts. With over 500 pages of valuable educational material, this is a one-stop-shop for all things Series 65. In addition to physical copies, this book can also be purchased digitally and accessed on a variety of mobile devices and apps.
Pro – GreenLight Guarantee
This company's killer app is their GreenLight Exams, which are included with most of their FINRA courses and meant to be taken towards the end of your study schedule. Based on input from students and test organizers, these exams are designed to mimic the actual test as closely as possible. Because of this, Securities Institute of America promises that you'll pass the actual Series 65 exam if you can pass their GreenLight version— that's the GreenLight Guarantee!
Con – No Add-Ons
If you decide to enroll in their Series 65 Complete Self Study Solution, you'll gain access to everything SIA has to offer. While this is definitely a positive, something that's disappointing about this fact is that they don't offer any supplementary materials. If you're looking for flashcards for extra memorization practice, or some one-on-one tutoring sessions, you're out of luck!
Bottom Line
If you're looking for the best combination of well-made study materials and time-saving test prep resources, look no further. Securities Institute of America has what you need at an extremely affordable price— but they've also got that sweet guarantee to ensure you're actually getting your full money's worth.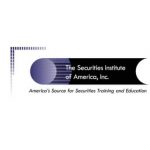 Save 10% off Series Exam Prep at Securities Institute
Series 7, Securities Institute America Promo Codes, Exclusive Discount
49 uses today
Last Used: 34 minutes
---
#2 STCUSA Courses

Pro – 24/7 Support
In addition to their practice exams, STCUSA's prep packages also include access to an instructor hotline. You can contact someone for help at any time for no extra cost. Thanks to that, you'll never be confused about what you're learning!
Pro – Individual Course Purchases
Don't want to pay for a full course package? With STCUSA, you can also buy each course individually, which gives you a great deal of freedom when designing your study schedule. Plus, it means that you only need to pay for the things that you want. If you aren't interested in flashcards or manuals, don't pay for them.
Pro – Study Manuals
STCUSA includes a set of study manuals with all of their courses. These bonus materials will help you dive deeper into each subject and provide additional context to lectures. Additionally, these serve as great refreshers for what you already know— so you don't have to re-watch videos or retake tests when you want some extra review.
Con – Limited Basic Package
There is a Standard version of STCUSA's review course available, but it doesn't offer nearly as much value as their premium packages. Some of their best Series 65 prep content is locked behind Premier and Premier Plus memberships, including live courses and flashcards.
Bottom Line
STCUSA is a terrific resource when preparing for the Series 65 exam. They offer a wide selection of study materials at a great low price. Plus you can pick what you pay for, making it an excellent budget pick as well!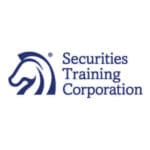 Save 20% off Securities Training Corporation
Securities, Securities Training Corporation Promo Codes, Exclusive Discount
48 uses today
Last Used: 13 minutes
---
#3 ExamFX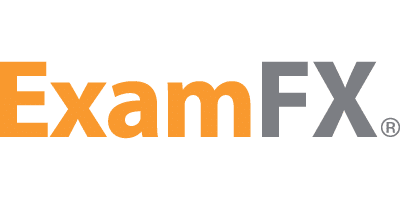 Pro – Video Lectures
Video lectures are one of the best ways for students to learn course materials from ExamFX. These cover important concepts and investment adviser techniques in a clear and concise manner. Because of that, you'll be able to learn what you need to know with minimal effort. Plus these go great with the practice tests that are also included.
Pro – Organization Discounts
ExamFX offers discounts to organizations whose employees are taking the exam. Simply contact them in order to find out if your group qualifies. This is an excellent opportunity for teams of aspiring professionals or small businesses.
Pro – Pass Guarantee
ExamFX also includes a great pass guarantee for all of their courses. If you don't pass with an 80% or higher within three days of completing the course, you're eligible for a full refund. This isn't a common occurrence, however, just about all students earn a passing score on their first try!
Con – Live Content
Although ExamFX does has live content, it can be pretty limited. You'll only have access to four Series 65 live online training sessions a month, with the rest of your curriculum being practice questions and similar materials. These sessions are very effective, but it's a bit disappointing that you don't get more of them.
Bottom Line
ExamFX is absolutely worth your money. They have a wide range of materials to learn from and even offer organization discounts. Plus, their live courses are an effective way of learning essential concepts for the Series 65 exam.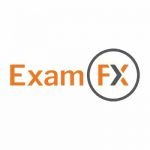 Save 10% off ExamFX Securities Exams
Securities, ExamFX Promo Codes, Exclusive Discount
20 uses today
Last Used: 20 minutes
---
#4 Kaplan Series 65 Study Guide


Pro – QBank
Kaplan offers an interactive Qbank that you can use to test specific skills and topics. This interactive Qbank is regularly updated and consists of prebuilt questions that you can form into custom practice exams. Furthermore, these exams can be printed out or taken online, giving you a great deal of freedom in your studying.
Pro – Instructor Link
Students can connect with a Kaplan instructor at any time during their studying; you'll never have to worry about a question going unanswered. Any questions asked regarding any content area will receive a response within two business days.
Pro – Video Library
Kaplan's study courses also come with a well developed video library. Each topic has a series of short, exam focused videos that reinforce what you've learned throughout the course. Because of that, they work best as a review for areas you're revisiting— such as portfolio management or unethical business practices.
Con – Comparatively Pricey
Unfortunately, most of the worthwhile features provided by Kaplan are locked behind the premium instruction package. But unlike STCUSA, the prices for these upper echelon courses aren't very competitive. Ultimately, you can get more for your money with another course.
Bottom Line
If you can justify the price tag, Kaplan is definitely a good study choice. They have a massive library of some of the most effective study materials on the market. Additionally, quality is guaranteed when enrolling in any course provided by this company.
---
#5 KnopmanMarks


Pro – Video Lectures
Knopman's main focus is their video lectures. They offer over nine hours of video content designed to help you understand the Series 65 test questions. Furthermore, these lectures are all led by highly qualified instructors and cover a wide range of pertinent business information.
Pro – Textbook
Unlike other courses, Knopman includes a textbook with their course. This is an excellent asset if you like studying in a more traditional manner while working through the video lectures. Essentially, this is ideal for anyone who wants to emulate a classroom experience.
Pro – Offline Content
In addition to their online content, Knopman also offers downloadable class supplements. These are great for studying when you're on the go or in an area with no internet. They also include a mobile app that stores course materials offline. Thanks to that, you can study anywhere and at any time!
Con – Live Training
It costs quite a bit more than normal to add live training to your Knopman course. This one addition drives up Knopman's cost to the point where it's no longer more affordable than its competitors. This is especially apparent when compared to Securities Institute of America, with a much more reasonably priced video curriculum. Consequently, you should look elsewhere if you're only looking for live content.
Bottom Line
As long as you stay away from their live training, Knopman is generally worth their price tag. They've got a nice library of video lectures and textbooks for you to use while preparing for your Series 65 exam.
---
#6 NRS FINRA Training

Pro – Live and On Demand Tutorials
NRS offers two types of tutorials: live and on demand. Live tutorials are instructor led and presented on a rotating calendar basis. In addition to that are 14 on demand recorded tutorials. Those are available at any time instead of on a schedule. Thanks to this dual approach, you can get the best of both worlds when signing up for this course.
Pro – Custom Assessments
Unlike other courses, NRS allows you to build customized tests while you're studying. That means you can create an unlimited amount of 20 to 50 question exams based on any subjects. Doing so allows you to focus on content areas where you need more practice. Plus, it can help you stay refreshed on subjects you learned earlier without having to repeat full exams on them.
Pro – Mobile Friendly
Everything NRS has to offer is also available on mobile— in fact, it's been designed to be as mobile friendly as possible. Because of that, you can effortlessly study on the go and maximize the amount of learning you're doing. Other courses let you access their content on your phone, but those tend to be difficult to navigate due to being designed for desktop.
Con – No Bonus Materials
Unlike STCUSA and other courses, NRS doesn't offer much in the way of extra materials. Instead, they stay fully focused on practice exams. It's nice to see that they've specialized, but when everyone else is offering flashcards and study guides, this course seems a bit light on content.
Bottom Line
NRS is a good no-nonsense way to prepare for the Series 65 exam. It may not have much in the way of extra content, but what it does have is solid and works well.