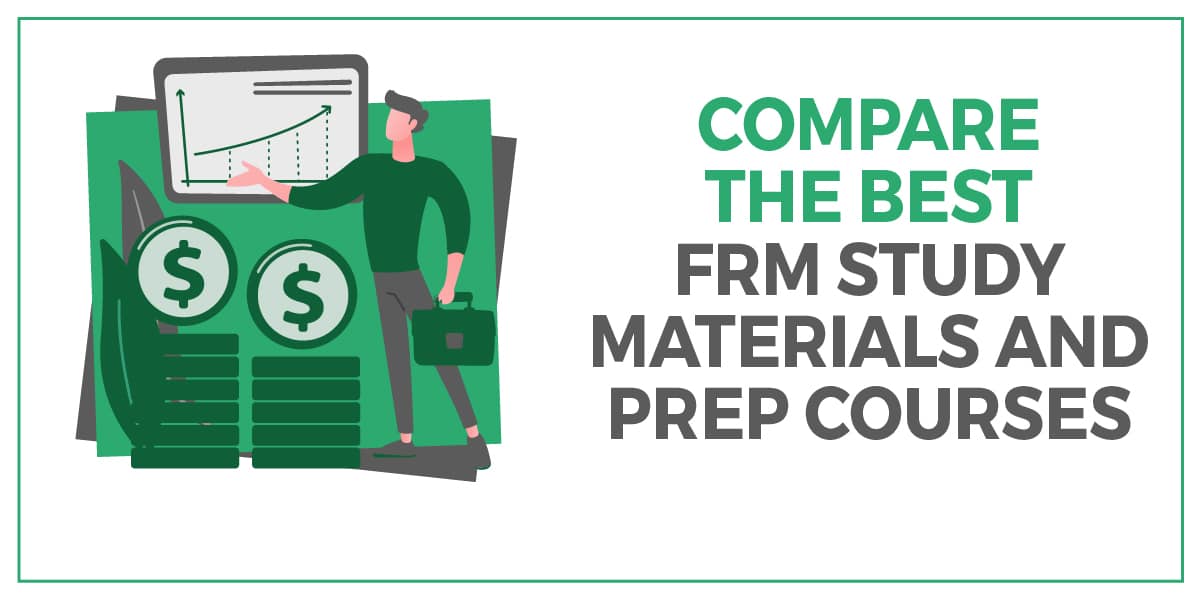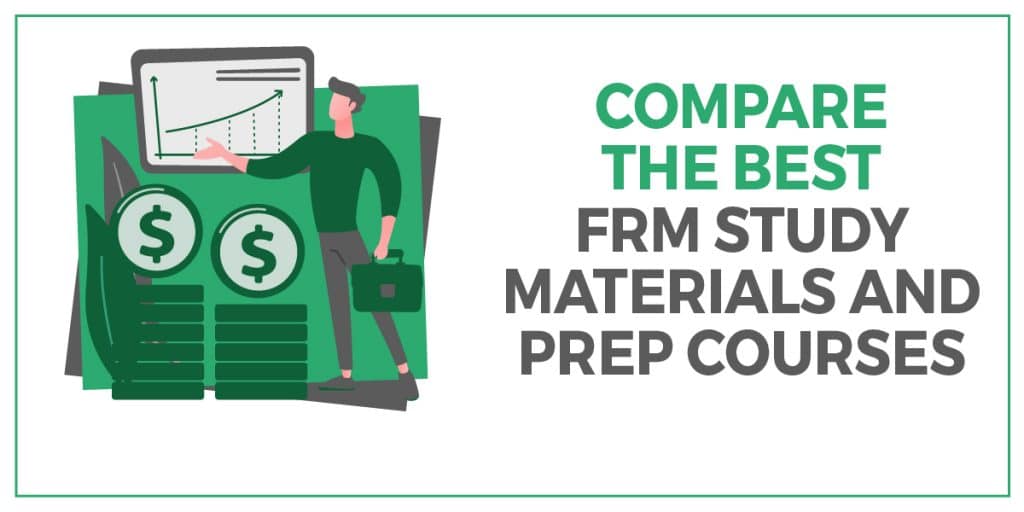 Finding the best FRM study materials that will prepare you to pass the Financial Risk Manager exam is harder than you think. There are a bunch of different options you can choose from and obviously, each company is going to say that its FRM certification course is the best. polo tanto, what are you supposed to do and how are you supposed to decide which one is right for you?
The first thing that you need to do is to think about how you learn. Everyone learns differently, so it only makes sense that the best FRM study materials aren't the same for everyone. Por exemplo, a course that your friend or colleague used might have worked for them, but it might not work for you.
Por exemplo, if you are someone who needs a structured schedule to stay on task, a prep course that doesn't include a built-in study planner might not be the right course for you. Likewise, if you retain information best through quantitative analysis, you should look a for the study materials with the biggest test bank of past exam questions.
Despois de todo, you will probably spend a few hundred hours studying for the FRM exam. polo tanto, you need an FRM study guide that will help you decrease your total number of study hours, improve your retention, and make you more efficient. Desafortunadamente, too many people get the wrong study course and end up adding study hours to their schedule instead of subtracting them.
That's why I've reviewed all of the top-rated FRM exam review courses on the market today. I compare each one, so you can easily look through the course features, advantages, disadvantages, and discounts to find the right course for you. It's as simple as that. Check out the course comparisons below and see which one will help you prepare for the exam the best.
---
Quick Look at FRM Course Reviews and Rankings
Here's a list of the top FRM exam prep materials on the market today.
---
These are The Top FRM Exam Prep Courses and Study Guides in December 2021:
Here are the best FRM exam study material review courses to help you pass the exam on your first try and become a financial risk manager.
---
#1 Wiley FRM Review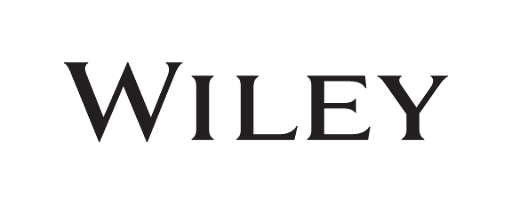 More and more students of all professions and disciplines have started relying on tablets and mobile devices to study for their exams. It's not for everyone, but students who like to learn this way have achieved impressive results— like the UC Irvine students who scored 23% higher on their med school exams after using iPads to study.
If you're interested in studying away from your keyboard, Wiley's FRM course is a perfect fit. After you sign up for their program, you can login to their companion app on Android or Apple devices. This app allows you to work through Wiley's 12-hour library of video lectures and an interactive study planner.
Speaking of interactive study, Wiley's course (and app) includes several extra features to help you understand the ins and outs of risk management. These include small formula sheets that can help you cram at the last minute, and private student forums where you can collaborate with other students to work through difficult practice exercises.
basicamente, this is the FRM course that offers the best chances of helping you pass on your first try. If that sounds appealing, I recommend taking advantage of their 2-week trial to experience it for yourself!

gardar 10% off Wiley FRM Review Course
FRM, desconto exclusivo, Wiley FRM Promo Codes
34 usa hoxe
última usado: 5 minutes
---
#2 AnalystPrep FRM Review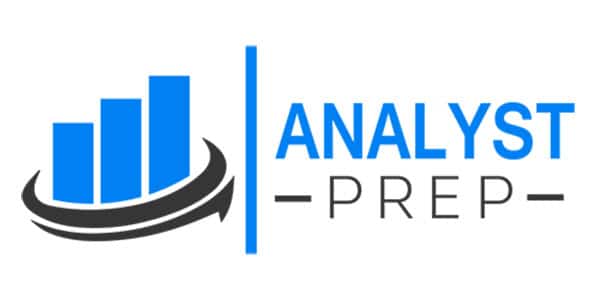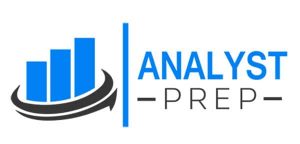 Currently, the best FRM prep course available to students is AnalystPrep. This company offers a range of study materials for financial certifications, including the CFA exam. But they offer the same level of quality for all their educational resources, which features a powerful combination of well-made content and a well-designed dashboard.
When it comes to their actual FRM study materials, AnalystPrep has spared no expense. Their entire library of video content is taught by James Forjan, a Ph. D holder and expert in all things finance. To accompany his videos, students can access several practice quizzes for each section— made up of a substantial library of multiple-choice questions. ademais, much of this course's non-video content can be converted into PDFs for saving or printing, which allows you to keep on studying without being connected to the internet.
Accessing all of these materials is easy thanks to AnalystPrep's expertly designed interface. Signing up for an account is instant and hassle-free since you can use existing accounts from Google or Facebook. de alí, you can immediately get an idea of what the different courses have to offer and make a purchasing decision from there. Adicionalmente, this dashboard is seamlessly integrated into their community forums, which means you can collaborate with other students to solve problems and prepare for exam day.
With so many excellent features, it's surprising just how affordable this course is. Whether you sign up for just one or both parts of their FRM exam study materials, you'll get an incredible value and definitely CRUSH your FRM exams!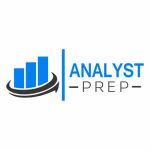 gardar 20% off Analyst Prep CFA/FRM Review
CFA, FRM, Analyst Prep Promo Codes, desconto exclusivo
37 usa hoxe
última usado: 2 minutes
---
#3 Bionic Turtle FRM Review


Bionic Turtle FRM offers some of the best Financial Risk Manager prep materials out there. Their study notes and video lectures work hand-in-hand to explain the complicated topics on the exam, so you can understand and remember them when working as a certified FRM. ademais, os exemplos que empregan no libro e as explicacións nas clases en vídeo son super fáciles de seguir. Eles fan un traballo moi bo de romper problemas prácticos, analyzing concepts like portfolio management and asset management, e mostrando-lle como resolvelos los.
Os materiais de estudo son só unha parte deste curso aínda. Bionic Turtle posúe o maior banco de probas FRM na industria con máis de 4,400 cuestións prácticas. en definitiva, esta é unha das partes máis importantes dun curso de revisión, porque permite que a pensar a través dun concepto, aprender o material, ea práctica de facer o exame, todo ao mesmo tempo. A mellor cousa sobre este banco de probas é que sempre actualizado. Novas cuestións están constantemente a ser engadido para coincidir coas novas modificacións para o exame!
Bionic Turtle tamén ofrece un foro interactivo comunidade estudo onde podes aprender de outros candidatos de facer o exame. Pode publicar preguntas, ler as respostas de outros, ou aproveitar dos centos de preguntas discusións práctica Garp do Foro. Este non é un foro cidade pantasma. hai máis 30,000 membros que usan activamente tanto para facer e responder preguntas. consecuentemente, é ben un recurso para estudantes sen experiencia de traballo.
Terá acceso a todos os materiais de estudo Financial Risk Manager en liña para un ano enteiro. Isto é moito tempo para se preparar para o exame, pero se precisa de máis tempo, pode obter unha extensión de curso de 3 meses.
esencialmente, Este é un bo curso para persoas que queren materiais detallados sobre mercados financeiros e unha base de proba enorme para practicar con.
---
#4 Udemy FRM Review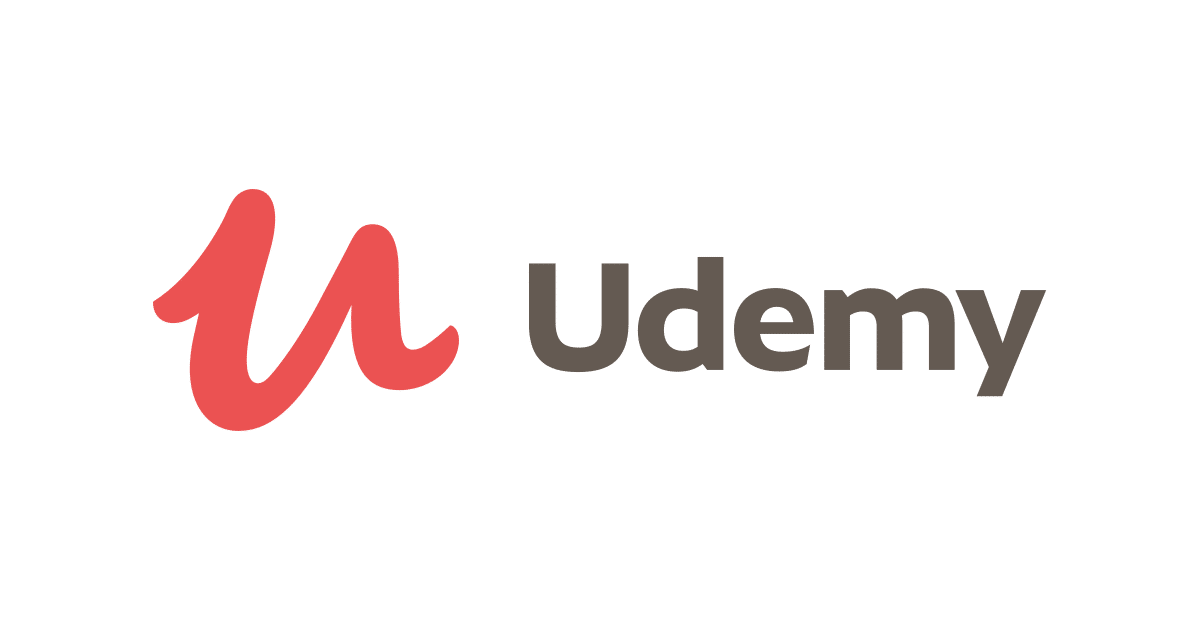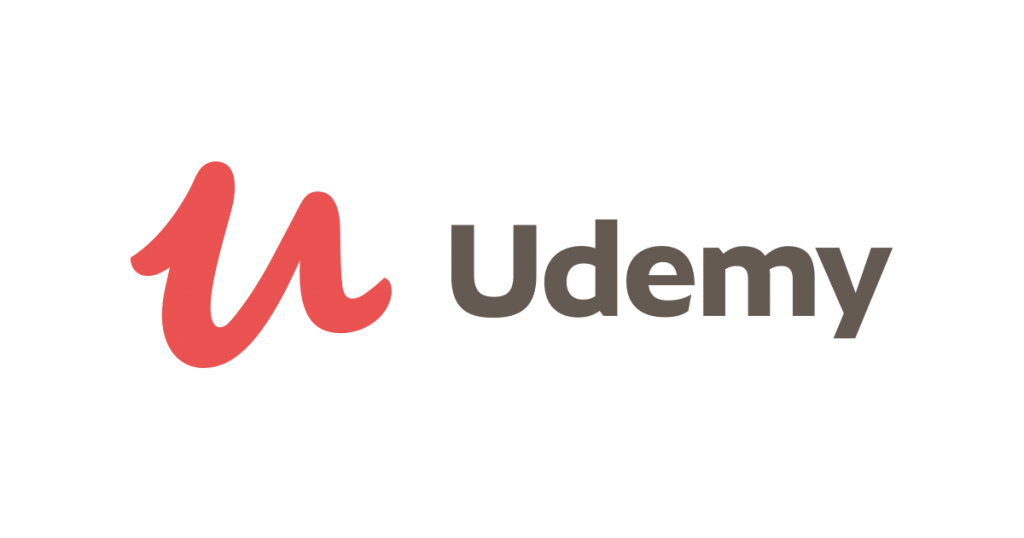 Udemy offers an excellent series of video lessons about the FRM credential. Each video conveys vital information in an engaging and easily understood format. máis, there are over 200 hours of videos available for you to prepare for the exam. That way, you can be sure that you've learned everything you need to know before sitting down for the FRM exam.
In addition to its great videos, Udemy supports multiple devices. It also saves your course progress automatically so you can resume your studies at any time. You don't need to worry about setting aside long stretches of time to prepare for the exam; en vez, you can complete mini study sessions whenever you have some free time throughout the day.
With Udemy's course, you don't just have to study on your own. Every week you'll have the opportunity to interact with your teacher in a live Q&A session. This is the perfect opportunity for you to ask any nagging questions and get clarifications on different concepts.
Desafortunadamente, there aren't any study materials for Part 2 of the exam. But for just $199 you get lifetime access to this FRM Part 1 course. Because of that, it's an excellent choice for anyone who wants to take their time studying and save some money at the same time.
---
#5 O seu FRM comentario

APNA FRM é de lonxe o curso de revisión máis accesible risco financeiro exame director no mercado. A partir de só $180, este é o curso perfecto para alguén que está en un orzamento e non precisa de unha tonelada de material de revisión para cada parte FRM.
Aínda que este curso non ten tantas opcións como outros cursos a tempo completo facer, aínda ten todos os principios básicos que cómpre prepararse para o exame. Ven con 4 exames simulados completos. Isto é máis do que calquera outro curso!
APNA inclúe 300 preguntas últimos práctica exame con solucións e máis 35 horas de conferencias en video que explican máis de 100 temas clave sobre o exame. Semellante ao Turtle Bionic, APNA ofrece un foro estudo interactivo, onde podes participar con outras persoas que estudan a través de preguntas e postos de lectura por moderadores.
Non inclúe todos os extras flashy e características que os outros cursos facer, pero máis que suficiente para explicar os temas da parte I e parte II do exame e axudar a se preparar. máis, é tan accesible que mesmo pode usalo como un suplemento para un dos outros cursos. Desta forma, pode facer os exames máis Mock e cuestións prácticas.
---
FRM Curso Preparatorio Descontos
Se olhando para gañar a designación FRM, Pode ser útil para paliar os gastos financeiros da compra de material de estudo e matricularse en cursos preparatorios.
Para axudar con este, nós unimos esta lista de descontos e promocións ao materiais de estudio FRM coas máis altas cualificacións, como os de Wiley FRM Comentar e Bionic Turtle. Consulte embaixo!

gardar 10% off Wiley FRM Review Course
FRM, desconto exclusivo, Wiley FRM Promo Codes
38 usa hoxe
última usado: 5 minutes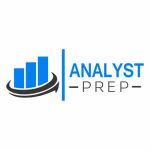 gardar 20% off Analyst Prep CFA/FRM Review
CFA, FRM, Analyst Prep Promo Codes, desconto exclusivo
38 usa hoxe
última usado: 2 minutes
Cal é o mellor curso de revisión FRM?
arriba 3 Mellores campos FRM preparación de 2021 - Guía de comparación
| FRM Review Courses | Best for: |
| --- | --- |
| Wiley FRM Review | aprendizaxe Adaptive |
| AnalystPrep FRM Review | Best Study Materials |
| Bionic Turtle FRM | Largest Test Bank |
| O seu FRM comentario | Most Affordable |