Here's why it's a good idea to become an investment analyst:
Most people (and businesses) with money want to invest it, whether through real estate, retirement planning, appropriate risk management, or something else.
toutefois, almost none of them will be experts on the subject— they'll need help to make the right decisions with their money.
That's where you come in. With some schooling and a good investment analyst certification, you can be the person others turn to in order to make their money make money.
But which financial certifications should you choose? There are dozens of different certifications, ranging from investment banking to financial risk management, and everything in between. In order to make the decision a little easier however, I've researched and ranked the best investment analyst certifications below.
Each of these will lead you down a solid career path, but some are better than others.
These rankings were determined by education requirements, salary range, and job availability.
Keep reading to check out our findings!
#1 Chartered Investment Banking Analyst (CIBA)
A CIBA works primarily within the world of corporate finance and investment banking. Par conséquent, their skill set is highly specialized.
In order to work as a CIBA, you'll need to understand US GAAP and IFRS accounting standards, key financial modeling concepts, and be able to analyze the credit quality of companies. Plus, you'll need to thoroughly understand every step of the M&A process.
CIBA Education Requirements
Currently, there are no education prerequisites before starting the CIBA certification program— the program itself is all the education that you need.
The program consists of 5 professional certificate courses you need to complete. Each of these week-long courses cover the various topics you'll need to know in the working world. Once you've finished each course you'll be asked to take a final exam; once you've passed all five, you're ready to start working as a CIBA!
CIBA Salaries and Careers
On average, CIBAs make between $45K and $47K annually. That's pretty good, especially considering it's a job you can get without having a degree. Par conséquent, you save money on education before earning a livable wage.
According to the Bureau of Labor Statistics (BLS), the employment of investment banking analysts is expected to increase by 5 percent from 2019 to 2029— faster than the average for all occupations. This is largely due to an increasing amount of financial products and the need for in-depth investment knowledge for different geographic regions.
Best CIBA Prep Course: NYIF

The New York Institute of Finance (NYIF) is the best choice for studying simply because they're the ones who issue the certification. Because of that, you can be assured that everything you're learning is not only accurate but relevant to the upcoming certification test.
---
#2 Analyste financier agréé Certification
A CFA is considered by many to be the gold standard financial certification for investment analysis. This is largely due to the amount of knowledge required to become a CFA and the difficulty of the CFA exam. Généralement, CFAs use their financial knowledge to help clients make investment decisions and enhance financial markets.
CFA Education Requirements
As you might expect from one of the best finance certifications, CFA Institute has strict educational requirements for aspiring Chartered Financial Analysts.
In order to get started, you need 4 years of work experience and a bachelor's degree. You also need an international passport — don't be too surprised, this is a globally recognized certification — and then you have to meet their professional conduct admission criteria. Only then can you start the process to become a CFA.
Becoming a chartered financial analyst requires you to pass 3 sequential exams. These are very difficult and only have a pass rate of around 43%, so you'll want to look into a good CFA prep course to help you study.
CFA Careers and Salaries
The high education requirements for a CFA really pay off once you enter the workplace. Typiquement, a starting salary for a CFA is around $61K a year— but more experienced financial professionals can quickly find themselves making upwards of $80K a year.
aditionellement, job outlook is very good for CFAs due to their high demand. le BLS currently reports the job outlook for CFAs between 2019 et 2029 as 5%. toutefois, they also expect there to be a great deal of competition, so you'll have to really know your stuff if you want to compete!
Best CFA Prep Course: Wiley Efficient Learning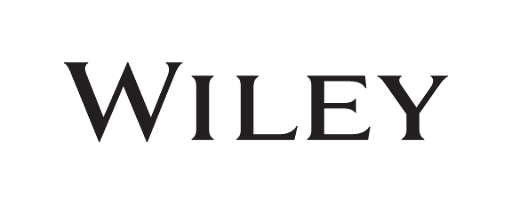 Wiley Efficient Learning has some of the best study materials to help you become a Chartered Financial Analyst. In addition to your standard video lessons, mock exams, and study notes, they have one of the largest collections of practice questions in their test bank. Use their materials and you'll have a much better chance of becoming a CFA!
---
#3 Certified Investment Management Analyst (CIMA) Certification
Aspiring investment consultants should consider becoming a Certified Investment Management Analyst. The CIMA professional skill set involves a great deal of consulting expertise, so it's a great choice for investment professionals who want to enter that field.
All CIMAs are specialized in topics such as asset allocation, due diligence, ethics, investment policy, and more. Because of that, CIMAs tend to work in investment firms managing large accounts or interacting with clients.
CIMA Education Requirements
Before you can become CIMA certified, you must have at least 3 years of work experience in financial services. Plus, you also need to possess a satisfactory ethical record as determined by the Investments and Wealth Institute (IWI). Once you've met both prerequisites, you'll be able to take the CIMA certification examination. The test is 140 questions long and you'll have 5 hours to complete it— and you'll be certified as soon as you pass.
CIMA Careers and Salaries
Typiquement, someone with a CIMA certification can expect to make between $75K and $80K a year in a consulting position. If you stick with it long enough, you can even make as much as $114K— but positions like these are rare. D'une manière ou d'une autre, this is a good career to get into if you want to make a great living as a financial professional.
Job outlook is also very promising. Investment firms will always need the skill set that a CIMA brings to the table, which means you'll be an appealing candidate for a ton of financial analysis and financial management positions. Just look at the AICPA's CIMA job board to see for yourself!
Best CIMA Prep Course: Astranti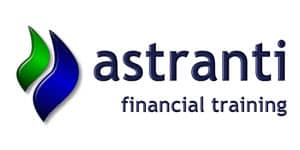 Astranti was designed to make financial training easy and accessible, which makes them an excellent choice for anyone starting down this career path. Each of their courses conveys information in clear and friendly language through exam practiced kits and focused video lectures.
---
#4 Certified Financial Planner (CFP)
Becoming a Certified Financial Planner means you've been formally recognized as an expert in the areas of financial planning, taxes, Assurance, estate planning, and retirement.
But most importantly, certified financial planners have a fiduciary duty; every decision they make must have their client's best interests in mind. This duty makes them much more reliable in the eyes of their employers— which naturally increases their demand in the job market!
CFP Education Requirements
The process to become a CFP is more difficult than almost any other certification. To start with, you must have both a bachelor's degree and 3 years of full time personal financial work experience. After meeting those requirements you'll be required to complete a specific list of financial planning courses.
Next, you'll need to meet the CFP Board's strict ethics guidelines and pass a background check. Only after doing all of that can you attempt the CFP exam and become certified upon passing.
CFP Careers and Salaries
The good news is that all the hard work becoming a CFP will pay dividends— just like a well-managed portfolio.
A CFP can expect to make an average of $97K a year when starting out. If you're skilled, experienced, and lucky, you can even make up to $200K a year as a Financial Analyst. Évidemment, competition for these positions is extremely fierce— so you'll have to be the best of the best to get to that point.
As a CFP, your job outlook is also pretty good. The financial services industry is expected to grow 4% in the next 10 années. Plus, because of demanding time requirements and an aging workforce, you're going to see less competition over the next few years.
Best CFP Prep Course: Wiley Efficient Learning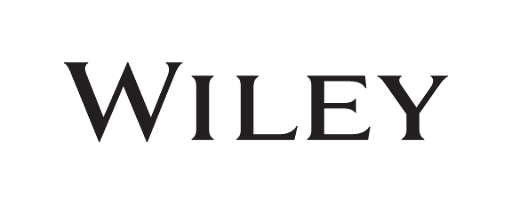 Wiley's course catalog is huge, and it includes a robust review course for the notoriously difficult CFP exam. You can expect a similar quality level to their CFA course offerings, but their CFP course also keeps you on track with an estimate of your exam score. The score will increase as you work through more material, so you'll know the precise moment when you're best prepared to take your exam and pass!
---
#5 Chartered Alternative Investment Analyst (CAIA) Designation
Working with a CAIA certification is pretty different from the others on this list. That's because a CAIA works with alternative investments. CAIA is a specialized charter geared towards managers of hedge funds, private equity, funds of funds, and venture capital.
CAIA Education Requirements
In order to become a chartered alternative investment analyst, you must either have a Bachelor's degree or 4 years of experience in the financial services industry. Assuming you meet those requirements, you'll be required to complete a CAIA review course followed by a 2-level exam.
CAIA Careers and Salaries
Alternative Investment Analysts can expect to make anywhere from $50K to $75K a year. But unlike other certifications, their pay is highly variable, so your salary might not be as high as others in your field. It's still worth getting this designation, but you need to set your financial expectations at a reasonable level.
toutefois, the good news is that CAIA job outlook is positive— they're projected to grow 6% in the next 8 années. Most of the available jobs are in larger companies, such as investment banks and private equity firms. These companies regularly work with alternative investments, so someone who's CAIA certified is an excellent fit.
Best CAIA Prep Course: Wiley Efficient Learning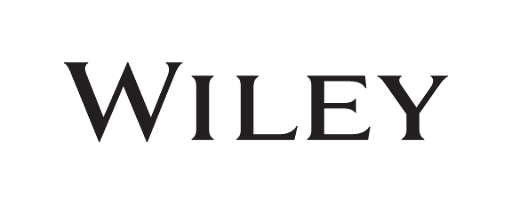 Surprise! Encore, you can expect a large test bank, intricate performance tracking, and lots of helpful video lectures with Wiley's CAIA review course. They also offer a free trial that can give you a glimpse into how the online dashboard works and provide a sample of the practice materials written by their highly qualified instructors.