A life and health insurance license is an important certification for any insurance specialist. It can open a lot of doors in your career and generally make you more qualified.
But getting it requires taking a tough state exam. And if you're eager to start your career in life insurance, you'll want to pass your Life and Health Insurance Licensing Exam on your first try in order to start working as soon as possible.
So what's the easiest way to do that? By enrolling in a well-made life and health insurance exam online course!
Prep courses can guarantee that your time won't be wasted. Each of them has a unique and useful approach to preparing you for a career involving health and life insurance policies. Plus, the courses I've listed today all have pass guarantees— so there's no risk of wasting your money!
Keep reading to see how the top 6 life and health insurance courses stack up against each other.
These are the Best Life and Health Insurance Exam Prep Courses in 2020:
WebCE Insurance Prep
Kaplan Insurance Prep
A.D. Banker Insurance Prep
---
1. STCUSA Life and Health Insurance Study Guide


STCUSA's bread and butter are their video lectures. This is the primary method offered for you to prepare for the upcoming exam, so keep that in mind before enrolling. Much like ExamFX, the goal of this format is to offer an experience that's similar to learning in a classroom with one teacher.
At any time you can contact a teacher for help; simply call the instructor hotline and they'll answer your questions to the best of their ability. This level of communication is extremely helpful and rare among online insurance courses.
Additionally, STCUSA provides a feature called Crunch Time Facts towards the end of the course. These are a great way to brush up on your knowledge at the last minute— but they're not intended to replace several weeks of consistent studying, so keep that in mind.
Something else worth noting is that the differences in course tiers are slim. Unless you really want a full set of flashcards, you're almost always better off just enrolling in the lowest-priced option. Unfortunately, this also means you might want to supplement these courses with additional study materials from another company!
Bottom Line
STCUSA is a good budget option for studying. Their courses don't have as many bells and whistles as their competitors but they're still a solid choice if you want some decent cram material.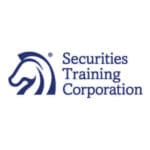 Save 20% off Securities Training Corporation
Securities, Securities Training Corporation, Exclusive Discount
40 uses today
Last Used: 17 minutes
---
2. ExamFX Life and Health Insurance Exam Prep


One of the most beneficial aspects of ExamFX is its live lecture curriculum. This allows you to receive a classroom experience from the comfort of your own home. And with a live instructor to teach you, this makes their course much less dry than other online courses.
Something else this life insurance exam prep course offers is audio lectures, which is something that you don't see very often. These are great for studying at times where they wouldn't otherwise be convenient, such as while working out or on a long commute. This can save you a lot of time and keep the information you've learned fresh in your mind.
For all its benefits, ExamFX is also one of the most affordable online courses for life and health insurance prep. Even the difference between their cheapest and most expensive course is only $200— making it the perfect choice if you need to save on your study material.
Unfortunately, ExamFX has a limited pool of test questions. Because of this, you'll start to see some repeats when taking enough practice exams. This can be helpful for reviewing previous content, but it's also somewhat frustrating when working on new areas.
Bottom Line
ExamFX is the best way to prepare for your licensing exam, hands-down. They offer a wide range of study material at affordable prices. Make sure to check it out as soon as possible!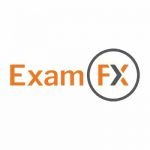 Save 10% off ExamFX Securities Exams
Securities, ExamFX, Exclusive Discount
36 uses today
Last Used: 4 minutes
---
3. CompuCram Insurance Exam Prep Review


CompuCram exams have been designed to always show you fresh content. This ensures that you're always working towards new knowledge rather than retreading old ground. Plus, it will stop you from getting bored while you study.
Each of this company's online insurance courses include a constantly updating readiness indicator. This lets you know how close you are to being ready and will help you pinpoint exactly when you should take your licensing exam. You won't have to waste any extra time preparing or go into the test under-prepared.
All of CompuCram's curriculum has been designed to work on mobile devices. That way you can save and continue your work in any environment instead of being forced to sit in front of a computer. However, the downside is that these courses only focus on self study materials. But unless you're desperate for a prep course that perfectly emulates a standard classroom, this probably won't be a huge loss.
Bottom Line
CompuCram is an excellent self study course for aspiring insurance professionals in any state that their catalog covers (sorry Alabama and Maryland!). Their exams are constantly teaching you new things and they offer a wide range of extra materials.
---
4. WebCE Insurance Courses

WebCE is a great fit for students who don't like to feel rushed when studying for an exam.
Practice exams are the main focus of WebCE's exam prep packages. Their state exam tutor program allows you to take an infinite amount of practice tests in order to familiarize yourself with both the content and format of the real insurance exam. Furthermore, every aspect of these courses has been designed to support professionals in any capacity. That means that experienced professionals from your field have designed both the licensing and continuing education courses.
Unfortunately, these extra materials aren't included for free. You'll have to pay extra for workbooks or flashcards if you're interested in using them. The prices for these extra study aids aren't horrible, but this can end up inflating your test prep budget beyond what you initially expected.
Bottom Line
You should consider enrolling in WebCE if you plan to take your time while preparing to take your insurance exam. It's a professionally made and presented educational program that's ideal for professionally-minded students.
---
5. Kaplan Insurance Classes


Kaplan's Life and Health Insurance exam prep material caters to multiple learning styles. That's why they offer both a live online classroom and an on-demand self study course. Additionally, extra video and audio lectures are available after you've completed each reading and practice exam question.
The general structure of Kaplan's insurance prep courses allow you to reinforce core exam topics after you've just learned them. Furthermore, their curriculum works well with a License Exam Manual for additional bite-sized review sessions.
The final part of the course is the mastery exam, which perfectly emulates the actual test. It's a much-needed performance gauge to tell if you're ready to pass the insurance exam— the higher your mastery exam score, the more likely you'll be.
For some reason, the live courses don't include a questions and answers segment at the end— unlike ExamFX. You can still speak with your instructor over email, but it would be far more convenient to have a little discussion time at the end of the class.
Bottom Line
Kaplan covers all of the bases, making them extremely versatile. But if you're interested in a more specialized course that specifically accommodates your learning style, there are far better options available.
---
6. A.D. Banker Insurance Exam Prep


A.D. Banker offers courses that appeal to every student: self study, live online, and live in-person courses are available. No matter how you like to study, your bases are covered here.
What's even better is that these insurance courses are available in multiple languages. If English is your second language, then you'll have no problem studying with this program.
Every A.D. Banker course comes with a well designed study manual; it includes retention questions for each chapter, lightning facts summarizing key points, and much more. Using this as a refresher will go a long way towards retaining the knowledge you've learned.
Unfortunately, their live classes are only available twice a week on Monday or Tuesday. If you want a live experience but can't make it to either of these sessions, you might want to try Kaplan or ExamFX instead.
Bottom Line
A.D. Banker has got all their bases covered when it comes to helping you prepare for your state exam. Even if you're not a natural English speaker, this is an excellent resource to help you prepare for — and pass — your insurance exam.