In any well run company that values the safety of their employees, Human Resources is essential.
But while most people know HR as a department that focuses on the needs of the organization as a whole, there are also HR directors or members who specialize in the needs of the HR department within a company specifically.
For those looking to take their HR career to the next level and focus on being a resource to their peers, the Professional in Human Resources (PHR) exam is essential. Here's what you need to know:

Finding the best PHR prep course is a great way to ensure your success on the first try. So if you're looking to take and pass the PHR exam, we've got your recommendations on the best way to do so.
Check out our picks for the best PHR certification prep courses below!
---
1. Mometrix PHR Exam Preparation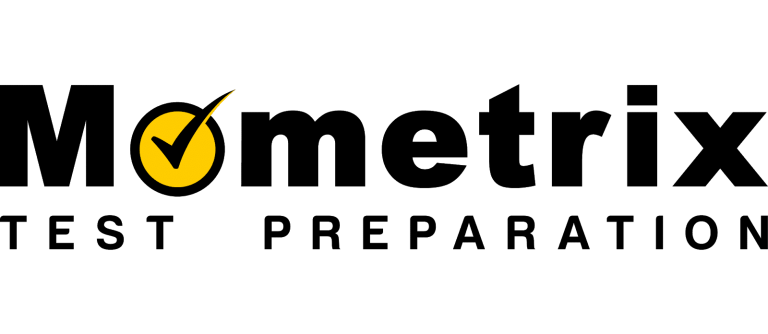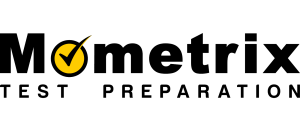 There's something you just have to love about simplicity, especially when looking for something to help you study. The simple but focused 47-lesson PHR study guide on offer from Mometrix is a prime example of sweet simplicity.

That's just the tip of the iceberg though, there are several other aspects of Mometrix's PHR exam review content to get excited about:
Once you enroll, you'll have over 300 flash cards and more than 700 multiple-choice practice questions fully at your disposal. There are also a series of videos that help break down dozens of in-depth concepts you'll no doubt encounter on your exam.
But here's the best part:
Mometrix is absolutely risk-free; try out their services for a week, and if it doesn't feel like a great fit for any reason, you can easily get your money back. Although it's far more likely that you'll keep your subscription once you see how effective this study guide can be!
Mometrix Bottom Line
Mometrix offers a streamlined approach that will have you covered when it comes to preparing for the PHR exam. Considering that you can try them and get your money back, it's a great idea to try it even if you're only a little curious!
---
2. BenchPrep PHR Exam Prep Courses


There's nothing like hard statistics to back up the effectiveness of a test prep course— which is exactly where BenchPrep is sure to impress you. Students that use BenchPrep's HR Learning System see score improvements of 16% on average. That's the difference between a B and an A+!

This human resources certification course was designed by HR director professionals with over 50 years of experience— as professionals and instructors. 
In addition to their core study materials, BenchPrepHR also provides a backup plan if you didn't perform well on your first attempt. As part of their guarantee, BenchPrep grants you extended access and free course updates until you're able to pass.
BenchPrep HR's platform is accessible on your mobile devices and has a ton of handy features to keep you on track. Something especially helpful is a large countdown at the top of the screen as a constant reminder of our upcoming test date. Also, progress meters provide clear indicators of where you're at and how much further you have to go.

Despite being very business oriented with their curriculum, BenchPrep HR has several interactive components to their approach. You can take advantage of flash cards or the Game Center to switch up your study routine if you start to get bored. There's literally something for every style and preference which is something that makes BenchPrep HR a highly adaptable course.
BenchPrep Bottom Line
Enrolling with BenchPrep HR is one of the easiest decisions that you can make for yourself. Definitely take a look at their offerings and get started with one of the very best PHR exam prep options on the market!
---
3. HRCP PHR Certification Study Guides


HRCP has been helping people pass the Professional in Human Resources exam since 1995. Their track record that includes thousands of successful students is a strong indicator of quality. Rather than forcing you to pay a flat fee for a handful of review items, HRCP allows you to select the specific pieces of their offerings a la carte.

Want a digital only review option? You got it. A print only option? Sure thing. A combination of the two and a few additional review pieces like flash cards? Anything you want! They'll even let you bundle a lot of these options together if you're so inclined.

Setting up an account in this company's 2020 Complete HRCP Program means you'll have access to over 900 pages of content. This consists entirely of topics that cover the five functional human resources development areas you'll see in the real exam. Additionally, you'll have access to digital flashcards and a bank of over 800 practice questions with detailed explanations and page number references.
But here's something to keep in mind before you sign up:
You will need an internet connection in order to view HRCP's online edition, so you shouldn't choose this course if you want to learn offline. Further, you'll be able to use the course content for 2 years from your date of purchase. So be sure to take the exam quickly once you sign up— fortunately, HRCP offers a "pass your exam or get your money back" guarantee to make this easier.
HRCP Bottom Line
HRCP has the advantage of allowing its customers to essentially design their own course bundle. Sure, you can opt for the bundles they've already got on offer— but knowing that you can always purchase any individual aspect of these packages on its own is an appreciated feature of their services.
---
4. Pearson PHR Certification Prep

What Pearson may lack in finesse, they more than make up for with their course content. Combining these test preparation courses' custom study materials with a scalable learning platform makes for a truly potent PHR exam prep cocktail. Additionally, one of the best parts of Pearson's offerings is the flexibility to purchase their items individually or in a bundle.
Pearson's uCertify courses are a key part of their approach to PHR exam review. They mainly employ the use of Labs and Simulators to provide as much hands-on exposure to their materials as possible. All of the lessons, labs, and simulators are also directly mapped in correlation with Pearson's texts— so their lessons and auxiliary services all feel like one cohesive lesson plan.
You'll also have access to helpful materials like e-texts, assessments for before and after each course, practice quizzes, tests, and exercises. There are even instructional videos for those who enjoy learning by watching and listening.
While all of these pieces can be purchased separately, it's worth noting that Pearson recommends that you use these elements in conjunction with each other.
Pearson Bottom Line
When looking at the testimonials for Pearson, you'll see almost entirely positive reviews. In fact, many students say that they felt Pearson's approach to be unique and effective. In addition to our own time spent with Pearson, we can safely recommend them as an invaluable resource when preparing for PHR certification!
---
5. Distinctive HR PHR Certification Course

What if you're not a big fan of simplicity? What if you need PHR certification study manuals that are dense and expansive?
Distinctive HR is one of the most fully-featured PHR exam prep providers that we've ever seen. This is in part due to their multi-faceted approach that crosses the boundaries of traditional media types.

Seriously, this human resource prep course really went all out. You have access to study guides, audio files, live classes and webinars, sample tests, online videos, and training games when preparing for your certification exam.
But even with all that content, the goal here is not to overload you; Distinctive HR makes that clear through the inclusion of their self-study options. You're not forced to take on every single thing that Distinctive HR has created for their students, just the pieces that work the best for you.
Distinctive HR Bottom Line
Professionals that want a ton of content to review and plenty of options in how they approach that content will relish the opportunity to enroll with Distinctive HR. Give Distinctive HR a look to see if this past success can also be a part of your future!
---
6. HRReview PHR Prep Course Review

Are you looking to further your HR career but also want a more guided and personal approach? If so, we recommend HRReview. Their Start Smart courses are focused and provide you with a handful of study materials that help you nail the finer details.

Starting with pre-tests and handouts for each section, you'll be able to see how well you fare with a particular section before diving in further to round out your knowledge. They also have presentations you can review, as well as midterm and final exams that will help you to track your progress throughout the process.

Have a busy schedule? That's okay— the PHR exam instructor records all of their sessions for students to review at a later date. There's also a WORKBOOK Package that's loaded with outlines that cover each of the HR functional areas.
Lastly, they include an AudioReview package with recorded terms, definitions, and a free audio coaching session. This is a huge benefit if you like to study while multitasking; just pop in some headphones and you can study while at the gym or commuting.
HRReview Bottom Line
HRReview lays out their content in a way that makes sense and feels like it's ordered logically with their students in mind. It's the little details that help set HRReview apart, and it results in a study plan that helps you to both learn and apply important human resources information.
---
PHR Exam Course Frequently Asked Questions
What is the format of the PHR exam?
The total exam time for the Professional in Human Resources exam is 3 hours. The exam consists of 150 scored questions and 25 pretest questions; it can be taken online or at a testing center.
When can I take the PHR Exam?
While exam appointments are available year-round, availability is subject to the resources of a specific testing center. There are also online options for taking the exam. Additional information on the application process for the exam can be found here.
What is the salary range for HR Professionals?
While there are several different roles that can be filled within the HR field (Manager, Administrator, Director, etc.) on average you will see salaries ranging from around $39k and $90k a year.