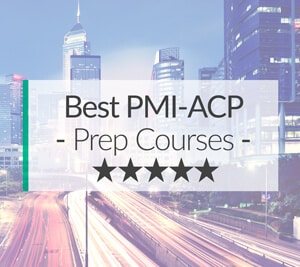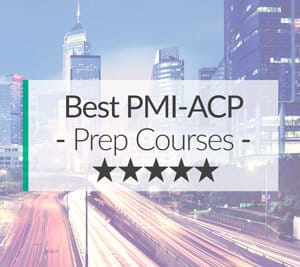 Picking the best PMI-ACP exam prep course that will help you pass the Agile Certified Practitioner exam isn't as easy as it sounds, especially if you are new to the exam. A number of different companies offer PMI-ACP review courses and they are all different with different features and benefits. The key is to find the one that will work for you the best.
The easiest way to tell which one will work for you is to look at how you learn. Do you like to work through example problems and practice quizzes or do you like to listen to lectures and absorb information that way? Both are great ways to learn and both are emphasized differently in different PMI-ACP certification materials.
If you are most comfortable practicing questions, you should go with the PMI study guide that has the biggest test bank. Likewise, if you find that listening to lectures is the most beneficial thing in your study process, you should get the one with the most video lecture hours.
You will spend tons of time studying for this exam. Don't make it harder on yourself. Get a review course that works with your learning style.
To help you with that, I've reviewed all of the top PMI-ACP training courses online, so you can easily pick which one is right for you. Here's a comparison of all the most popular prep courses. Read my review and save money with my PMI-ACP course discounts.
---
Quick Look at 3 Online PMI-ACP Training Course Reviews and Rankings
Here's a list of the best PMI-ACP study materials online today.
---
2022's Top PMI ACP Exam Prep and Study Materials Below:
SimpliLearn PMI-ACP Study Materials
Becker PMI-ACP Review Course
Here are the best PMI ACP exam prep training courses online to help you pass the exam and become an Agile Certified Practitioner.
---
#1 Agile PrepCast PMI ACP Training Course

Agile PrepCast is an online training course that utilizes detailed video lessons to teach the core materials that are on the exam. If you learn best by listening to or watching lectures, this is the course for you. It has more than 70 video lessons spanning more than 35 hours of total lecture time.
The best thing is that Agile PrepCast PMI-ACP gives you an easy way to download the video lessons straight to your phone or tablet. That way you don't need internet access to study. You can take them anywhere just like a Podcast.
Agile PrepCast also includes an exam simulator with over 350 practice exam questions and one full-length exam for you to practice with. They also include 37 contact hours. This is more than any other course. Although the exam only requires 21 hours, you can use the extra hours for another certification if you have one or are looking to get one.
Another great thing about this Agile Certified Practitioner program is that they believe in their product. They not only offer a free trial, but they offer a full-refund money-back guarantee. If you don't like it, you don't pay for it. It's hard to complain about that. Plus, their PMI ACP study materials have no expiration. Use them until you pass!
---
#2 Dooey PMI-ACP Review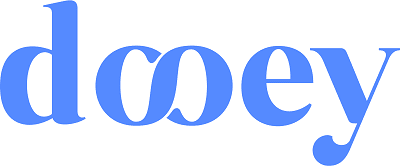 Dooey is a fantastic resource for learning the ins and outs of Agile. It's got a ton of helpful features packed into an affordable online package, including almost 50 practice quizzes and 5 full simulation exams. Additionally, there are several live online bootcamps that are regularly scheduled throughout the year; this means you don't have to miss out on the benefits of in-person instruction, even though this course is online only.
You can expect roughly 27 hours of educational content when you sign up for this course, and you'll earn 26 PDUs in the process of studying which meets the requirements by the PMI to sit for the PMI-ACP exam.
Ultimately, there's a lot of content to work through in this course that makes it a worthwhile study resource for any aspiring Agile professionals. Much of the content it contains is based on real world situations encountered by project managers. The writers of the case studies and instructors of the live online lectures were inspired by over 60 real examples when designing the material, so it's almost as if you're getting on-the-job experience when you study these resources.
Bottom Line:
Dooey is a great way to prepare for a career in Agile project management, although it's not the perfect resource since it doesn't have the same materials as our top pick.
---
#3 Velociteach PMI-ACP Review

Velociteach's PMI-ACP prep course is unique in the way it tackles studying. That's because it primarily focuses on a modular, mobile friendly experience. Doing so allows you to work through the course at a pace you feel combined with.
The first way Velociteach embodies this mindset is through their lectures. They only take around 30 minutes to complete each one, so you can easily schedule quick study sessions during your day to day schedule. This is to prevent you from having to spend a long time in between each session, which helps you memorize important concepts.
Every aspect of the PMI-ACP prep is also completely mobile friendly. This is done so you don't have to worry about being in a specific location when you study. Instead of staring at your computer screen for hours, pick your own study spot and time.
While these are excellent features, there's one more thing you need to know:
This course doesn't contain all 23 required contact hours. It only goes up to 21 hours, so you'll need to supplement it with other materials. Fortunately, there are some extra Agile-related courses provided by this company— but you'll need to pay extra for access.
Bottom Line:
If you're okay with supplementing your course for the full amount of study hours, then Velociteach is a strong contender for the best PMI-ACP prep course.
---
#4 EduMind PMI-ACP Live Online Training

A lot of instructors and prep courses will encourage you to set aside a few months to prepare for your exam. However, EduMind's live online PMI-ACP course will teach you everything you need to know about Agile in only 2 weeks.
With a team of instructors that have worked on large scale projects in multiple industries, over 30 years of on-the-job experience is imparted over each classroom session. However, you can politely interrupt the lesson to ask questions if you need to— since it's livestreamed, you'll get a quick response.
After each lesson, you can reinforce your knowledge and get a read on how prepared you are for exam day. Feel free to organize study groups through EduMind's Study Hub forum, or just print out some of their study texts and practice exams to work through on your own.
Keep in mind that this course is over in 14 days— and you'll need an open schedule over that time period to go through all the included material. Also, you'll need to pay a small fee if you request a refund too close to your course's start date. But if you keep those two things in mind, you can still get a great education from EduMind.
---
#5 Grey Campus PMI-ACP Review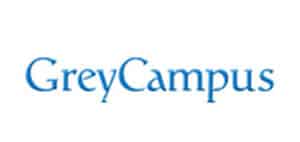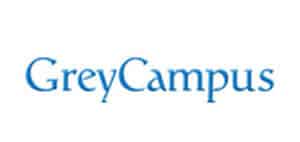 GreyCampus is another terrific option for Agile exam prep. This company uses an immersive approach to studying, so you'll be exposed to content and formats that are similar to the real thing. If you're the kind of student who gets anxious before exam day, this will help relieve some of the tension and boost your confidence.
Another way that GreyCampus ensures you take your exam with confidence is through their 3-day bootcamp. This optional feature allows you to focus your studies in a time-efficient manner with an instructor leading you through each lesson.
What if you prefer to study on your own? In addition to the bootcamp, GreyCampus has several lectures in both audio and video format— as well as 200 practice questions and 2 simulated exams. In total, the materials provided will meet the necessary 21 contact hour requirement to sit for your exam.
Despite having audio lectures, however, there's one thing this course is missing that would make it our top pick: mobile functionality. You may be able to access some of GreyCampus's study materials on your phone or tablet's built-in browser, but the lack of a full app makes this a difficult proposition for some candidates.
But at the end of the day, this course is more than competent at preparing you for Agile certification with no retakes!
---
#6 CyberVista PMI-ACP Exam Prep Course

CyberVista was designed with their students' time in mind. Their courses are self-paced and they take the training wheels off almost immediately, trusting you to take control of your study schedule.

As a way to meet your requirements for contact hours and strengthen your knowledge of key concepts prior to taking your exam, CyberVista is a great option for a few reasons. Here's what sets them apart:

First, you'll want to take note of their learning platform. In addition to letting you take on the course materials at your own pace, it's also designed exceptionally well. Their mobile-friendly cloud-based platform is compatible with a wide range of web-enabled devices for learning on the go. The presentation is clean and intuitive, while the built-in analytics features will keep you up to date on how far you've progressed.

While the content within the course is pretty in-depth, you will need to purchase a practice exam separately if you want to get the full experience. Our one issue with CyberVista's practice exams is that there's no option to bundle these materials together; hopefully they'll fix this in the future!
Bottom Line:
This is a good choice if you have a busy schedule and are looking for a course that can adapt to it. CyberVista is one such course, and their online platform solidifies them as a quality choice for PMI-ACP training.
---
#7 Certification Academy PMI-ACP Review


Certification Academy wants you to learn everything you need to know in a fast and efficient manner. Their 4-day prep course uses several different methods to ensure that you know everything you need to pass the PMI-ACP exam.
All of their courses are taught by experienced instructors. Each of these uses effective adult learning practices combined with straightforward memorization techniques. Doing so improves student engagement and ensures that you'll be able to recall important topics at any time— even without the aid of flashcards.
In addition to their great techniques, Certification Academy also mimics a traditional classroom setting in their online and offline courses. Doing so adds a great deal of structure to their courses and helps keep you focused.
However, you shouldn't expect an experience like the other courses on this list. As a boot camp, this prep course is meant to consume four days of your time with a complete crash course. If you prefer taking your time when studying, you may want to try something else.
Certification Academy is able to use these techniques to help people apply their practical knowledge to exam concepts. Completing this course will help you convert your experience into a strong academic knowledge of how to pass the PMI-ACP exam.
---
#8 SimpliLearn PMI-ACP Study Guide

The SimpliLearn PMI ACP prep course is offered in two different options: self-paced and online classroom.
The self-paced, online learning course designed by the SimpliLearn experts. It offers more than 24 hours of instructor-led video training lessons that walk you step-by-step through all of the important concepts on the exam. These detailed lessons are well organized and cover all 6 Agile domains with 1 industry case study and 61 real-life examples. This option gives you 180 days of access to the materials and includes 26 PDUs.
The online classroom course contains all same case studies and real-life examples that the self-paced course does with the benefit of live classroom lectures. You have the ability to attend virtual lectures where you can ask questions and participate in classroom activities. This is a great option for people who want more 1-on-1 time with instructors. The online classroom course includes 1-year access to 25 hours of video lectures and 28 PDUs.
Both course options include 102 chapter quizzes and 4 full-length practice exams. Plus, they offer a free trial and a money-back guarantee! Check it out for yourself.
---
#9 Becker PMI-ACP Exam Prep Course


Becker is a leader in the professional education and exam prep industry. Generally, they have great products, but most suffer from one main thing: PRICE. They are generally much more costly than other options that are just as good. That being said, let's look at what this course includes.
The Becker PMI-ACP review course is a highly technical review course that is designed for students with a background in project management. It teaches the Agile principles and concepts covered on the exam with the idea that you have experience with these topics already. If you don't have a good understanding of them, this might not be the course for you.
The course gives you 180 days of access to all of Becker's online resources including over 120 practice questions and 2 full-length exams. It also includes over 21 hours of video lectures broken down into three skill areas qualifying for 21 PDUs: 10 hours of technical, 4 hours of leadership, and 7 hours of strategic and business management.
You also have access to the Becker PMI-ACP exam experts with their "Ask the Expert" feature that allows you to submit questions directly to Becker's professional instructors and Agile Certified Practitioners.
This is a great course, but I think the other ones are a better value.
---
What is the Best PMI-ACP Training Course?
Top 3 Best PMI ACP Certification Exam Prep Courses of 2022– Comparison Guide
| PMI-ACP Training Prep Courses | Best for: |
| --- | --- |
| Agile PrepCast PMI ACP | Most Video Lessons |
| SimpliLearn PMI-ACP | Most Practice Exams |
| Becker PMI-ACP Review | Biggest Name |