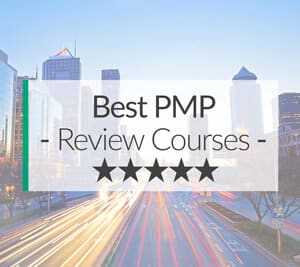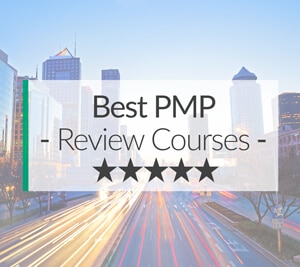 Finding the best PMP prep courses online that will train you to pass the Project Management Professional (PMP) exam is tough because there are a lot of different study materials available. Therefore, how can you make sure that you got the right PMP study guide when they all claim to be the best? Furthermore, will any of them help you pass the PMP exam better or are they all the same?
The truth is that although some online PMP courses have similar features, they are all different and will affect your preparation and exam performance differently. Essentially, there isn't really one company that offers the best PMP prep courses for all project management candidates. Each review course is slightly different with features designed to help candidates in different ways. Hence, I think the most important thing is that you find a PMP training course that fits your needs and matches your study schedule, learning style, and budget rather than looking at what people say is "the best" one. Basically, the one that works for you is the best course for you.
For example, if you learn best by watching video lectures, you should look for a course that includes plenty of PMP video training. Some courses emphasize this feature and some don't include video lectures at all. Likewise, if you have a busy schedule, it doesn't make sense to get a study guide that requires you to sit through lengthy lessons. You would be way better off using a course with short lessons designed for bite-sized learning.
Chances are, you will study for 200-300 hours for the PM Exam. Consequently, you want a PMP online training course that will help you reduce your study time and prepare for the exam more efficiently—not distract you and add additional study time to your schedule. You need a course that actually works for you. After all, we all have better things to do than study. 🙂
That's why I have tested out and reviewed the top Project Management Professional exam review courses on the market for you. Furthermore, I explain all of the software features as well as the advantages and disadvantages of each course, so you can pick the right course for you and focus on studying rather than worrying about what course to get.
---
Quick Look at PMP Online Course Reviews and Rankings
Here's a list of the best PMP prep courses online and on the market today.
---
Top PMP Training Online Study Materials and Review Courses of 2019 Below [UPDATED: July 2019]: 
Simplilearn PMP Exam Prep
Here are the best PMP prep courses and online study materials to help you pass the exam on your first try and become a Project Management Professional.
---
Brain Sensei PMP Review

Brain Sensei is an extremely unique PMP online study course that uses storytelling and an animated series to explain and reinforce project management topics and concepts while keeping you focused, engaged, and even entertained.
You journey back in time with a female Samurai to understand how she overcomes challenges and adversity with their animated series. Additionally, the stories in each lesson are designed to help you understand the topics and retain the important information that is covered on the exam.
Brain Sensei cites numerous scientific studies that show people learn faster with stories than a textbook because candidates are more engaged and pay more attention to the topics being presented. Consequently, this makes the information more interesting and engaging–thus, a better retention rate.
Aside from the uniqueness of the course's storytelling features, the Brain Sensei course meets the 35-hour PDUs or contact hours required for the PMP exam.
Additionally, it also includes a modern mobile app that lets you study the 900+ practice questions in the test bank anywhere you want. You will also be able to study with a full set of easy to read textbooks, 4 full-length practice exams, and over 40 hours of video lessons and lectures! Furthermore, you also get a personal instructor or personal sensei to guide you through the materials and give you help along the way.
Probably the best feature of all is the Pass Guarantee. If you complete the 35-hour prep course and fail the exam, you will be able to use the entire course again at no extra charge! No need to worry about extra fees.
Ultimately, this is a great course!
---
PM PrepCast Review

PM PrepCast is one of the most affordable and best PMP prep courses out there. This is a great option for anyone who is on a budget and anyone who just wants a great course full of features.
PM PrepCast is somewhat unique because as soon as you sign up for their executive course you will be assigned a coach. Your coach is a PMP exam expert and will help you through the materials, give you the motivation to keep studying, and answer any questions you have. Other companies offer some type of coaching, but none have one-on-one time with professionals like this.
Also, this course includes 50 hours of video lectures that explain all the topics on the exam. It even offers a PMP exam simulator that boasts 1,800 practice questions. That's more than any other course out there! It also includes 9 full-length practice exams and a 90-day money back guarantee. Additionally, all of these features are mobile friendly and can be used on your phone or tablet.
Like the other courses, this course includes the 35 PMP contact hours you need to get certified. Therefore, if you want personal attention and one-on-one coaching service, this is a great course for you.
Plus, it's extremely affordable! This is one of the least expensive courses on the market and it includes a ton of features.
---
Sybex PMP Exam Training Course


Sybex has been producing high-quality professional education products for decades. They've taken everything they've learned from the education industry and applied it to the PMP exam. Furthermore, by being a Registered Education Provider (REP) for the PMI, Sybex knows exactly what you need to study in order to be prepared for the exam.
The Sybex PMP online prep course includes over 12 hours of video lectures explaining every topic that will appear on the exam. These videos are WAY better than any other course. They explain the topics clearly and focus on the areas that actually matter. A lot of other courses boast that they have a lot of videos. However, none are as useful, easy to understand, and professional as Sybex.
Furthermore, this course also includes an online test bank of over 400 past PMP exam questions that you can use to practice the concepts and topics. Hence, after you finish the practice questions, you can study with two full 200 question mock exams. These are great because they not only test your knowledge, but they also help you practice taking the exam itself. Trust me. Taking the entire exam is way different than just answering a few questions on a quiz. Honestly, you'll want to go through at least 1 full mock exam before you take the real thing.
Sybex PMP also comes with a full study textbook and a set of flashcards. Without a doubt, Sybex includes way more features and study tools than other courses. All of the features also work on your mobile device so you can study anywhere!
Ultimately, online video training alone makes this course worth getting. Sybex also comes with a pass guarantee. Consequently, if you don't pass, you can keep using their course until you pass for free. No extra charges!
---
SimpliLearn PMP Review Course


SimpliLearn PMP offers two different types of review courses: live classroom and self-study. The live option allows you to attend lectures with a structured schedule. This is great for candidates who need a little motivation to keep studying. You can take the live classroom course either online or in person if you are in a participating location.
The self-study option is designed to be taken over the course of 30-185 days. This option is great for motivated candidates who want to speed up the study process and don't want to be held back by a rigid lecture schedule. It's also great for people with busy schedules who need to study at different times each day.
The SimpliLearn PMP study materials include hundreds of video lessons, over 80 quizzes, and five full-length practice exams. They also include a bunch of free PMP study material as well such as a PMP exam simulator and PMP exam forum.
One thing to keep in mind is that the study materials are not compatible with all mobile devices. The mobile version is only offered on Andriod devices.
SimpliLearn PMP not only offers a money back guarantee; the course also includes 85 PDUs and an additional 35 contact hours.
---
BrainBOK PMP Study Guide

The BrainBok PMP study guide is a great option for people on a budget. It's the most affordable course out there, but it's not exactly a full-length course. That doesn't mean that it's not worth getting, though. Let's look at what type of features it comes with for such a low price.
The main feature of this study guide is the PMP test bank. BrainBok PMP includes more than 1,000 practice questions and three full mock exams. It also includes ITTO Explorer tools and 2,000 flashcards to help you understand and memorize each Knowledge Area and Process Group.
The biggest downside to this study guide is that it doesn't have any video lectures, live lectures, or coaching support. You do have the ability to email the support staff with any questions you have, but this isn't the same as having a PMP pro at your side to answer technical exam questions.
BrainBOK is a great supplement for people who already have a review course and just want more practice questions and mock exams. It can be used as a stand-alone course, but I'd recommend using it as a supplement.
---
Becker PMP Review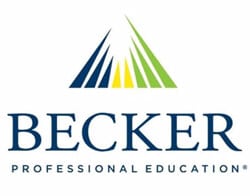 Becker has been a big name in the professional exam industry for over 30 years. They offer courses for almost all of the professional exams and many people enjoy their products.
The Becker PMP review course is offered in both online self-study and live classroom formats. The online self-study course gives you access to Becker's software for 180 days and allows you to study whenever you want in that time period. As long as you have an internet connection, you can study. You can also use Becker's Ask the Expert feature to ask one of their instructors any questions you have during your study process.
Many people find the live classrooms helpful while others think they are a waste of time. If you are someone who needs a schedule, this might be a good option for you. This gives you access to lecturers and other classmates that can help you with areas and topics you don't quite understand.
Both of these course options come with Becker's PMP study materials designed to give you real-world examples, interactive exercises, and case studies. Although these study materials are good, they are not for people who need a lot of instruction. The materials are not as detailed as other review courses. Becker also only includes two practice exams and a few hundred-practice questions.
Unless your employer is paying for you to use Becker, I don't think it's worth the money. You are better off getting a more affordable course like Sybex that includes more features and study materials.
---
Best PMP Prep Course Discounts & Promo Codes
Becoming a Project Management Professional may not be easy, but finding a great price on the top-rated PMP study materials can be! We've organized a list of promotional discounts and codes below to ensure that you make every dollar of your study budget count. Check out deals on products and courses from BrainSensei, Simplilearn, PM PrepCast, and more!
$300 Off Brain Sensei PMP Course!

PMP, Exclusive Discount, Brain Sensei PMP 36 uses today
PMP 41 uses today
Brain Sensei PMP Course Discount
Get $300 OFF Brain Sensei PMP Exam Prep Course!
Last Used 3 hours ago
Expiration Date:
July 23, 2019
$74 Off Sybex Platinum PMP Review Course!

PMP, Exclusive Discount, Wiley PMP 36 uses today
PMP 37 uses today
$74 Off Sybex Platinum PMP Review Course!
Last Used 56 minutes ago
Expiration Date:
July 23, 2019

PMP, Special Offer, PMPrepCast 35 uses today
PMP 34 uses today
Get the PM PrepCast Elite Course today! Limited time only.
Last Used 3 hours ago
Expiration Date:
July 21, 2019
What is the Best PMP Exam Review Course?
Top 5 Best PMP Review Courses – Comparison Guide
| PMP Review Courses | Best for: |
| --- | --- |
| Wiley PMP Review | Best Lectures |
| Brain Sensei PMP | Most Engaging |
| PM PrepCast | Most Practice Questions |
| SimpliLearn PMP | Most PDUs and Credits |
CPA Exam Product Review - Summary
Reviewer
Review Date
Reviewed Item
Best PMP Exam Prep Courses
Author Rating