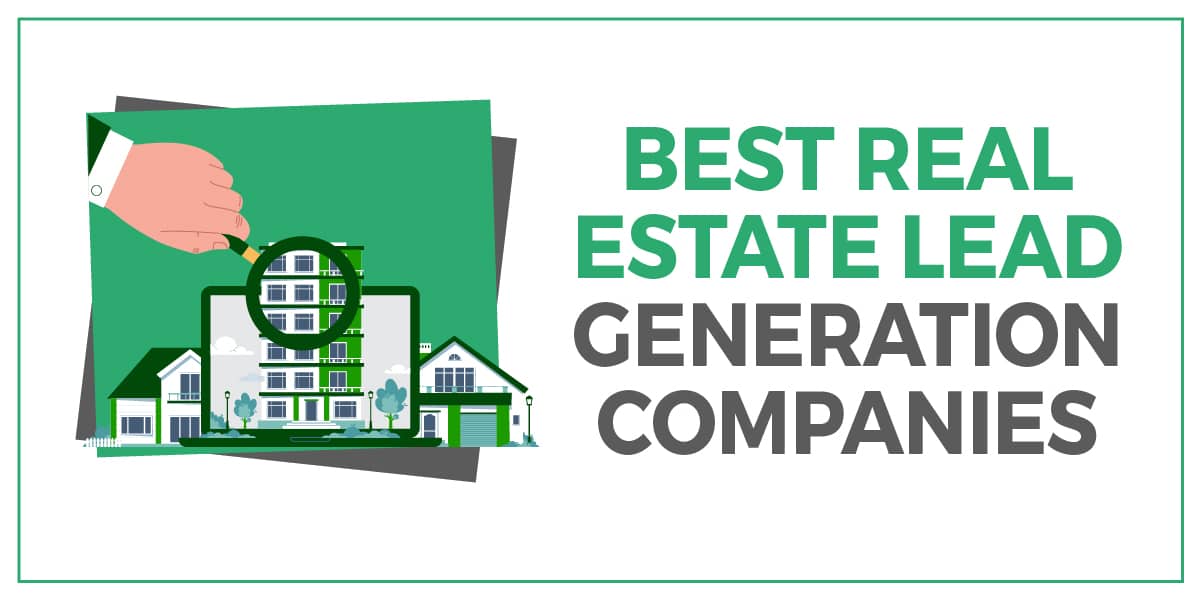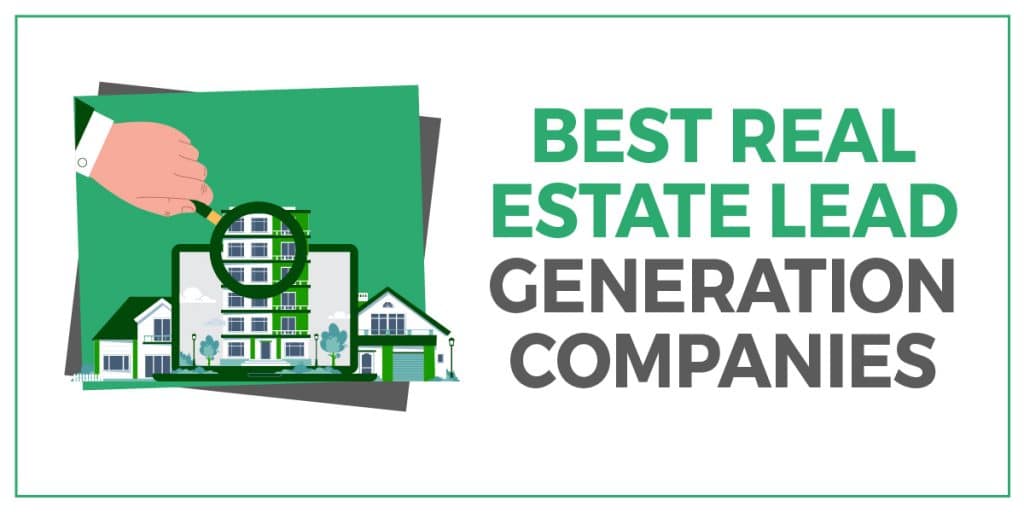 Real estate can be a lucrative business, but it's also highly competitive. Because of how many real estate agents are out there, you're going to need a distinct advantage when you do business as a realtor.
In order to do so, you'll want to look into an effective lead generation company. These real estate lead generators will find quality leads on buyers and sellers— so you can spend more time working with clients instead of trying to find them!
Check out our list below of the 6 best real estate lead generation companies to get started:
#1 Rezi Leads

ReziLeads is one of the few services that doesn't share the leads with other agents. You get exclusive buyer and seller real estate leads sent directly to you. Their system is hands-off and fully automated making it an easy addition to your marketing suite.
Rezi Leads Pricing
Package Price: $597 per month
Both Buyer And Seller Leads
Software For Real Estate Agents
Situational Coaching And Advice
$300 Minimum Ad Budget
$597 One-Time Onboarding Fee
First Look At New Product Features And Priority Access To New Features
Package Price: $297 per month
Buyer Or Seller Leads
Software For Real Estate Agents
$300 Minimum Ad Budget
$297 One-Time Onboarding Fee
The sign-up process is easy: simply provide personal information such as your full name, email address, and phone number. From there, you can start getting leads. Immediately after their team will start running advertising campaigns for you. Leads will be uploaded to your Rezi CRM. When leads come in, you can immediately start reaching out to the leads.
Then it's up to you to do what you do best: convert the leads into deals.
We especially liked their easy to use AI based CRM system. It's not bloated with a bunch of useless features, and instead focuses on everything you need to make a deal.
Exclusive Leads: Other services share your leads with as many agents as possible
Competitive Pricing: Rezi's pricing starts at $297, which is a bargain compared to the other lead generation companies with this many features
Easy Sign-up: Quick and easy signup process means you'll start getting leads in no time
Mobile App: There's no mobile app, but you can view the website on your phone
Bottom Line
Apart from generating buyer and seller leads, Rezi also offers situational coaching and advice. This helps when you're nurturing your leads — you'll have better chances of converting them into successful deals. When you compare Rezi to other real estate lead generation companies it's an easy choice. You can't get exclusive leads and competitive pricing like Rezi anywhere else.  
---
#2 BoldLeads Review

BoldLeads is best for agents seeking exclusive buyer or seller leads with manual human follow-up with their Text Concierge offering. Bold Leads does limit the number of clients in each area based on reach so that your customers won't be bombarded with ads and have a chance to get sicks of them. This can lead to an overall increase in the effectiveness of your marketing.
Ultimately, this company takes a much more proactive approach to real estate. Rather than waiting for people to discover you, they instead drum up interest via well-designed ad campaigns. This is done by targeting well-used platforms like Facebook and Google and having ads redirect to your own personal landing page. Since these pages contain your contact info, within a short time you'll soon be raking in leads!
Additionally, BoldLeads is associated with Propertybase, which is a fantastic platform for Customer Relationship Management (CRM). Because of this, it's simple to manage all leads you generate and ensure that you maintain excellent working relationships with all of them.
BoldLeads' price is split into two different categories: the base account fee and your advertising budget. The account fee is $399 per month, but your advertising budget is entirely up to you. While they do suggest a specific budget for you to follow, the added flexibility can be tremendously helpful for your budget.
Regarding your real estate marketing budget, it's important to recognize that you're paying for quality and exclusivity. No other service can claim that you'll be the only agent operating in your area. That lack of competition will lead to increased profits that should more than make up for what you're paying.
Bottom Line
BoldLeads offers great exclusive leads at a premium price. They offer area exclusivity and a great proactive ad program. If you can justify the price tag, you'll find yourself working with an excellent and effective platform.
---
#2 Zillow Premier Agent Review

Zillow is one of the biggest — if not the biggest — real estate sites in the world. This comes with a unique set of advantages, not the least of which is the volume of customers on the site. As a result, you can network much further and more effectively than you can with other services. Plus, Zillow comes with an extremely comprehensive database of every home for sale in the United States, which means that buyers tend to flock to it en masse.

Aside from all that, what makes Zillow's Premier Agent service so special?

Essentially, this service allows agents to market in particular areas by marking them next to properties that home buyers are considering. When people are looking at homes in your zip code, you and any other agent operating in the area will be displayed with the property. This allows customers to find you without having to go out of their way for it.

Zillow's pricing is highly dependent upon the areas you're operating in. This is because they need to calculate how much to charge you based on how expensive the properties are and how many real estate agents operate in the area. As a result, the price can be extremely variable area by area. Depending on where you're looking for buyer leads, this can be a great deal— or a great big bill.

Additionally, being the biggest does come with one downside: a lot of competition. Certain areas have an extremely high volume of real estate agents and that can put a damper on your profits.
Bottom Line
Zillow Premier Agent is the biggest in the business for a reason. Their website easily connects you to buyer or seller leads via their database and a general high volume of customers. If you know you can compete, make sure to try this site out!
---
#3 REDX Real Estate Leads Review

REDX is a great service for proactive real estate agents. That's because they help you find leads from your own efforts unlike other services which ask you to make listings and wait. In order to do so they use a couple different methods.

REDX uses aggregate data from several different public records to bring you information on potential leads. Each gathered lead comes with contact information and property history in addition to any other relevant real estate information. This makes you well informed when you contact potential leads. Consequently, your services become much more enticing to potential customers.

Prices vary based on what services you're interested in. Each type of lead source has a range of monthly costs that can be mixed and matched based solely on what you need. By contrast, other services have a set price that you can't customize based on your needs— making this another great option if you've got a variable lead capture budget.

Unlike other services, however, REDX doesn't offer much in terms of integration. You'll need to manually input your lead data into other services, at least until this company decides to add more automatic integration to their services. Still, spending a little extra time writing is hardly a deal breaker.
Bottom Line
REDX is an excellent service for proactive agents. It ensures that you're always working on lead generation strategies independently. Plus, it helps you stay informed in a way other services don't. If any of that sounds good to you, make sure to check this site out!
---
#4 Market Leader Review

Out of all the real estate businesses covered here, Market Leader is the only company that promises guaranteed leads each month. That's quite the promise; luckily, it's one that they're able to keep month after month. Hence, this is a safe bet for people who know how many leads they need each month in order to meet their business goals.

With that being said, Market Leader finds their leads with similar methods to BoldLeads. More on that below:
The first method this company uses to find potential clients is a well-designed ad campaign. These are intended to attract sellers while they're still in the early phases of looking for property. Afterwards, these people can then input their contact info and property information— which will be sent directly to you.

After paying their base fee, Market Leader's price is dependent upon how many leads you want per month. As a result, you'll find yourself customizing how much you pay similarly to REDX— although you might not be getting as much out of your budget.

Furthermore, one disappointing downside to Market Leader is their lack of quality of life features that other services have. That doesn't matter much for people who only want a platform for business essentials, but it can be disappointing to those expecting more.
Bottom Line
Depending on how many leads you want, Market Leader can be a less expensive alternative to BoldLeads. However, if you're looking for a high volume of leads or just want the additional features offered by BoldLeads, I'd say stick with that.
---
#5 SmartZip Review

SmartZip has a radically different approach than the other companies on this list. Their strategy is to find sellers before they reach out to you— in some cases, before they even realize they want to sell!
This gives you an early bird lead on the competition and can dramatically improve your chances of finding leads for your business. By using predictive analytics, SmartZip can aggregate data from all over the internet to find property owners most likely to sell in the near future. With that information, you won't have to waste time marketing in wide areas and can instead target sellers directly.
SmartZip starts at a fairly hefty base price that doubles if you want them to help you with digital marketing materials. Plus, you're required to sign a one year contract minimum for the service. That can be really off putting to people who aren't comfortable paying that much. More payment deals or even discounts could go a long way towards making SmartZip more approachable.
Bottom Line
If you're comfortable with the cost, SmartZip is an extremely effective service. It'll help you get a leg up on the competition by finding sellers earlier than anyone else. Make sure to check them out if that sounds like the kind of business you like!
---
#6 Real Geeks Leads Reviews

Real Geeks puts a heavy focus on real estate teams. Their goal is to provide a bit of organization and team focus towards lead generation. Basically, their method is similar to BoldLeads with one important difference.

Real Geeks creates lead magnets — such as ads and IDX websites — to bring prospective leads to you. Unlike other lead generators, however, they drive traffic towards sites that you own in lieu of a proprietary website. This cuts out the middleman, trusting you to seal the deal without interference.

Real Geeks' price is dependent on how many people you have on their team, starting fairly low and increasing with each new team member. This makes it a much cheaper option than everyone on your team paying for individual services, but it can get pricey if you've got a large workforce. Additionally, this company offers add-ons to their base service in the form of ad management, website setup, and more— a great deal for those who are willing to pay just a bit extra.

Unfortunately, it's clear why Real Geeks doesn't refer prospective clients to their own sites; after all, they don't have the best looking site design themselves. It's functional but clearly dated. Truthfully, it would be nice to see an upgrade sometime soon.
Bottom Line
Real Geeks is a great option for real estate teams. They're the cheapest (so long as your team isn't too big!) and offer you a great deal of control over your service. Make sure to check them out if you're curious.
---