The FINRA Series 10 exam is a four-hour, 145-question monster of a test. If you're considering advancing your career beyond regular sales activities to becoming a general securities sales supervisor, this is an intimidating hurdle to clear.
Even if you've already taken the Series 9 exam, there's still a lot of new information to cover. Using the right study tools is essential, so how do you find them?
There are plenty of excellent Series 10 study guides out there to choose from that will give you all the information and prep you need to pass your exam. There are several well-made exam preparation courses that contain all the vital information you need.
So if you want to avoid having to sit through this four-hour exam more than once, we've got you covered! We looked into each program's price, content, and competitiveness and picked out the five best options below:
---
#1 Securities Institute of America

The Securities Institute of America is dedicated to offering the best possible training for their clients— and they've got the stats to prove it.
Their website claims that they have a 90% pass rate for the past 25 years. Their secret is a Greenlight Exam, which guarantees that students who pass will also pass the actual test or receive a full course refund.
Securities Institute of America Features
1,800 Practice Questions
Customize Practice Exams in 15 Different Ways
12 Hours of Video Instruction
250+ Page Ebook
Checkpoint Exams and Greenlight Exams
Pass Guarantee or Full Refund
Course Details
Securities Institute of America offers two different test prep packages. Their basic package is $249; it includes a study guide and a practice exam. This is a great resource if you're self-motivated, pressed for time, and don't need a ton of extra features.
But if you're looking for extra features, you may want to consider their second option:
If you need a little more help, check out their Complete Self Study Solution package for about $30 more. In addition to the study guide and practice exam, this adds 11 hours of video instruction for more hands-on help with the numerous topics included on this difficult qualification exam.
No matter what choice you make, Securities Institute of America will let you access their test bank for up to six months. You can also buy their materials individually if you're not interested in the packages— but they also have a fantastic Series 9 and 10 bundle offer that we highly recommend.
Bottom Line: The vast majority of FINRA test takers will get an excellent education from Securities Institute of America. You're essentially guaranteed a passing score as soon as you sign up.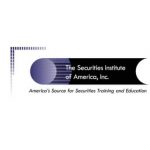 Save 10% off Series Exam Prep at Securities Institute
Series 7, Securities Institute America Promo Codes, Exclusive Discount
69 uses today
Last Used: 15 minutes
---
#2 Securities Training Corporation Series 10 Exam Prep

With over 50 years of experience in the industry, Securities Training Corporation is a trustworthy resource if you want to pass the Series 10. They have the highest pass rates in the industry— and while our readers know to take these kinds of claims with a grain of salt, the varied and well-designed course materials they provide add legitimacy to theirs.
Securities Training Corporation Features
400+ Practice Questions
Online and Print Study Materials
24/7 Tech Support and Crunch Time Facts
Lectures, Flashcards, and Practice Exams
Pass Guarantee
Course Details
Like our top pick, STCUSA also has two Series 10 study packages. Their Standard package is for "self-starters" who want just the materials and no instructor. It costs a little over $300 and includes the basic study manual (online and printed) and final exams.
Their Premier package is good if you need some extra instruction; it includes everything from the Standard package along with:
Progress exams
"Green Light" exams to let you know you're ready to move on
On-demand lectures
Flashcards
Both packages include access to an instructor hotline, 24/7 tech support, and free updates. You can also buy the materials individually if that's more your speed.
Keep in mind that only the Premier package is covered by Securities Training Corporation's Pass Guarantee. This program guarantees that you'll get your money back if you don't pass your Series 10 exam on the first attempt. So if you fail after studying with the Standard package, you're out of luck!
Bottom Line: It's really only worth getting this course if you sign up for their full package. But if you do, you'll be in excellent hands!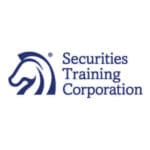 Save 20% off Securities Training Corporation
Securities, Securities Training Corporation Promo Codes, Exclusive Discount
59 uses today
Last Used: 5 minutes
---
#3 ExamFX Series 10 Study Guide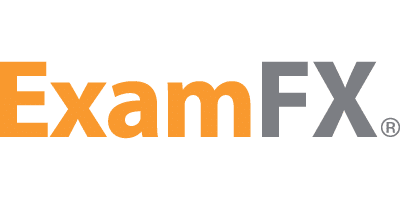 Scoring a fantastic 4.5 out of 5 on Trustpilot, ExamFX is a pre-licensing training company with more than 65 years of industry experience and a 90% satisfaction rating. According to their website, they were the first name in the game and continue to be one of the best a t providing exam prep for General Securities Sales Supervisors.
Their Series 10 Exam Prep bundle costs about $300, which is a bit more expensive than Securities Institute of America's best course.
ExamFX Features
Access to their Interactive Learning Portal
Online flashcards
A readiness exam
Online exam simulations
Instructor support throughout the entire study process
One unfortunate drawback to this municipal securities prep course is its access period. Despite being more expensive than our top pick, you only get half the amount of time to study. Unless you're a quick learner who's interested in an accelerated schedule, this is more of a negative than a positive.
Bottom Line: It's a bit more expensive than the top pick with half the study time, but ExamFX is still a great resource if you're interested in starting your career ASAP.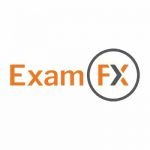 Save 10% off ExamFX Securities Exams
Securities, ExamFX Promo Codes, Exclusive Discount
26 uses today
Last Used: 2 minutes
---
#4 Knopman Series 10 Study Guide

Knopman is one of the youngest companies offering FINRA test taker training courses, but they're clearly doing something right. Their pass rates are no joke— up to 97% for some courses! Additionally, their curriculum is dedicated to making sure you're prepared not only for your exam but for the career ahead. This level of career guidance isn't something you find in a lot of online courses.
Unfortunately, their Series 10 Exam Prep course costs $500, making it the most expensive program on our list. Fortunately, you get a serious amount of study materials for your money, so it's still a worthwhile investment if you can afford it.
Knopman Marks Features
Access to a textbook (both print and ebook)
Supplements
A benchmark exam
More than 10 hours of video lectures
A mobile app to study offline
Access to their online question bank and training center
Email updates from your instructors with tips and reminders as you go
If you desperately need a confidence booster, Knopman promises an easy-to-follow path to a passing score on this notoriously difficult exam. The program is divided into seven lessons, each covering a different section of the test. It's frequently updated and driven by the most recent data to make sure that you're getting the correct information as fast as possible.
Bottom Line: If it weren't for the high price, Knopman would be a lot higher on the list. Don't let it's ranking deter you from checking them out, even if you're only interested in continuing education!
---
#5 Kaplan Series 10 Study Guide

Kaplan is focused on providing educational content for learners of all ages. They've got programs for kids as young as kindergarten all the way up through 12th grade— as well as tons of courses for undergrad and post-grad certifications. They're one of the most ubiquitous education companies out there— so you can expect their General Securities Sales Supervisor content to meet their high standards.
Out of all the courses listed above, Kaplan has the widest variety. All of their tools are available for individual purchase, and they also provide three full course packages.
Kaplan Features
Their Basic package costs a little over $250 and comes with:
A practice exam
A performance tracker
A study calendar
A License Exam Manual (PDF and print form) that breaks the exam into short, easy-to-learn units
Their SecuritiesPro Qbank, which lets you build your own exam question simulations and dive into the topics you need to review the most
Their Essential package is $399; it comes with everything from the Standard package as well as:
Checkpoint exams
A midterm exam
A video library
Their Premium package is $449, including everything from the Essential package as well as:
Class notes
A mastery exam
Access to InstructorLink, which connects you with a Kaplan instructor anytime you want additional help
All of these packages are accessible for up to five months from purchase, with the option to extend your access another five months for an additional $49.
So why is this at the bottom of our list? Well, it's far from a bad option— it's definitely among the best online resources if you want to be a municipal securities broker dealer. However, this company lacks the personal touch from options like Securities Institute of America or STCUSA.
Here's what I mean:
If you run into an issue and need to contact support, you'll need to navigate a ton of menus in order to find someone who knows about FINRA courses specifically. Since Kaplan Financial covers tons of subjects, you're not going to get the fast and well-informed responses to your questions that you would with those other choices.
Bottom Line: Kaplan is a safe bet for your educational needs, especially if you're already familiar with their work. However, you can get a better deal and more effective support if you're willing to try a lesser-known company.
---
Frequently Asked Questions – FINRA Series 10 Exam
What's the Difference Between a Series 10 and a Series 24?
According to FINRA, Series 9 and Series 10 exams are limited principle exams, meaning they qualify you for a single category of position– a supervisor. There are different kinds of supervisory positions, but they all fall under the same specific category and area of expertise and therefore require the same knowledge.
A Series 24 exam is a more general qualification. It lets you supervise over all banking and securities business areas and covers a broader scope of study. That being said, a Series 24 is much more limited in what products it covers than the Series 9 and Series 10.
Do I Need to Go to Classes for My Series 10 Exam?
Strictly speaking, you don't need to take full classes to qualify for your Series 10 exam. According to the rulebook, you just need to be sponsored by a FINRA member and have passed your SIE and Series 7 exams first.
That being said, the exam is 145 questions in four subcategories that take roughly four hours to complete. It's an extremely detailed, in-depth exam that's going to require a significant amount of preparation. If you choose not to register for a preparation class, you need to have at least some kind of study material available to you. That's what makes the programs on this list so important!