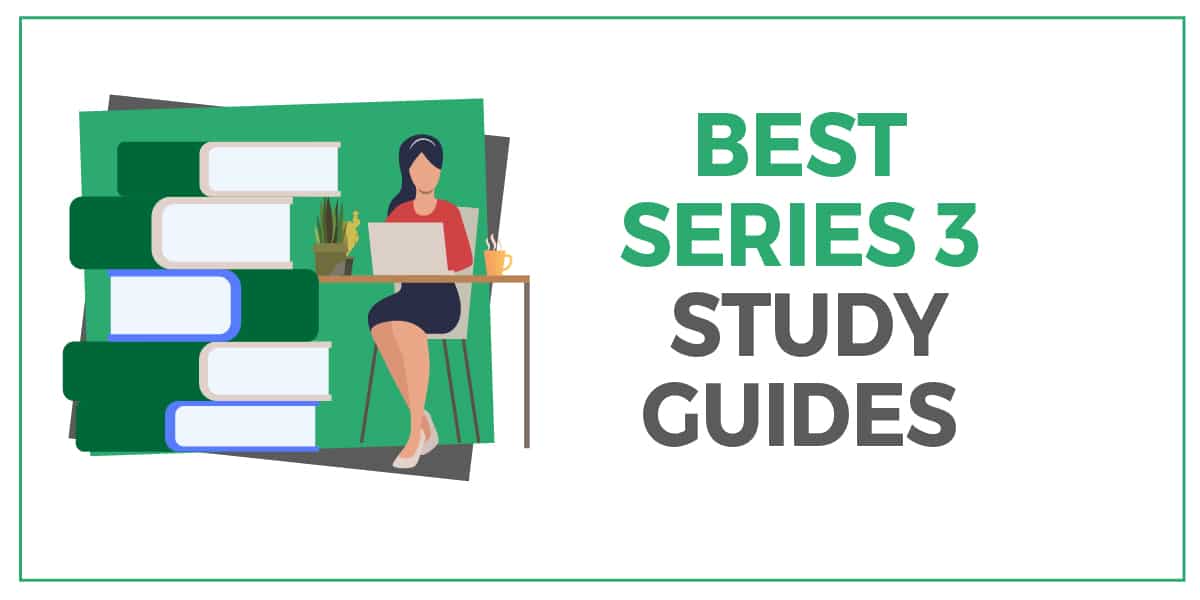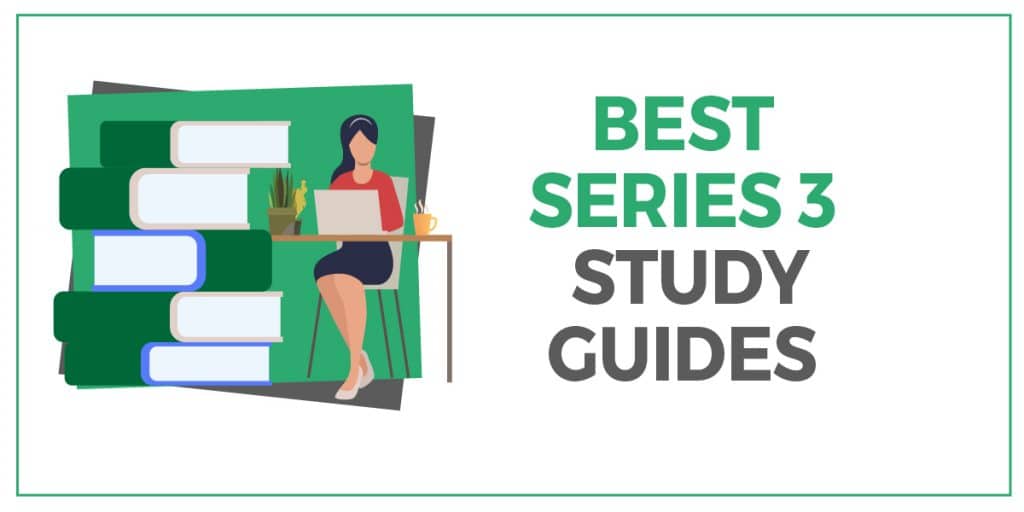 The Series 3, or National Commodities Futures Examination, is a test administered by the Financial Industry Regulatory Authority (FINRA). You're eligible to sell commodity futures contracts once you pass this exam— which makes it an important stepping stone in your professional commodity trading career.
With 120 multiple choice questions, it's a little shorter than the Series 7. Ae peitai, you shouldn't assume that you're ready to take this exam if you've already earned your SIE and top-off; you'll want to study the specific concepts covered on this test and meet all of the National Futures Association (NFA) proficiency requirements.
Sounds like a lot of work? Here's the good news:
There are tons of great online Series 3 exam study guides you can use to help you prepare for the exam. With a lot of the busywork taken care of, you'll be able to focus on the most important thing: passing the Series 3 and starting your career trading futures and options.
Check out our top picks and see how they stack up:
---
#1 Securities Institute of America Series 3 Study Material

Securities Institute of America is the best option due to their excellent materials and high pass rates. All of their course materials have been written by industry experts and published by Wiley, and their course boasts a 90% pass rate.
Course Details
Securities Institute of America tailored their course to fit all learning styles. You can get textbooks, videos, and practice exams to prepare for many different FINRA/NFA exams on your own terms.
Their Series 3 prep course is no less impressive; the whole curriculum effectively demonstrates professional knowledge, shows you how to apply it, and then offers additional insight into real-world applications.
Here's what you get:
2021 Study Guide & eBook
850 Test Questions
Unlimited Practice Exams
9 Hours of Video Lessons
Pass Guarantee
6 Month Course Access
Pros and Cons
Pro: Multiple Learning Styles – Every course comes with several different types of study materials in order to appeal to all learning styles. This includes self study, vitio tautalaga, qualification exams, and more. According to Securities CE students, it's easier to stay engaged with the course material when presented in these different ways.
Pro: Modular Purchases – If you want, you only need to buy a few specific resources instead of the entire course. Don't want the textbooks? You don't need to pay for them. Just focus on what you care about and lower your study costs at the same time.
i: No Classroom Course – leaga 'ua, Securities Institute of America doesn't offer any live, in person courses. Fortunately, they do offer live online classes that mimic this kind of study environment, but it's still not as good as the real thing.
Line pito i lalo:
Securities Institute of America is an excellent choice for anyone looking to study with multiple types of materials. This company will keep you engaged and learning for far longer than other Series 3 courses.
---
#2 STCUSA Series 3 Study Guide

Next up is STCUSA's Series 3 course. Their course is much more traditional and focuses heavily on live lectures. This allows you to make a consistent study schedule and meet your goals naturally by following along with each lesson.
Course Details
STC's materials have been carefully designed to simplify the process of preparing for your exam. Their technology and curriculum are always being updated to deliver current information in a direct and understandable way.
You can choose from three different Exam Preparation Packages depending on your budget and personal preferences. Here's a short list of the things included:
Crunch Time Facts
Instructor Hotline
6-Month Enrollment Period
Study Guides
Progress Exams
On Demand Lectures
Flashcards
Live Classes
Pass Guarantee
Pros and Cons
Pro: Live Lectures – STCUSA focuses heavily on their live lecture format. These are available both online and in person. Each of these teaches you essential test concepts in a traditional classroom format; it also means you can get quick answers to your questions.
Pro: State of the Art Technology – Each course comes equipped with different analytics, progress trackers, and a mobile app. This lets you know exactly how well you're doing at any time and work whenever you want. It all ties into practice tests that evaluate when you're ready to pass the exam.
i: Limited Individual Purchases – If you're only interested in one or two aspects of the course, you should look elsewhere. Currently, the only materials that can be purchased individually are flashcards and webinars. If you want just the study guides or practice problems then you're simply out of luck here, as those are gated behind the full course purchase.
Line pito i lalo:
STCUSA is an excellent choice for someone who wants a more traditional study experience. Each live classroom has been designed to help you through the process as quickly and effectively as possible.
---
#3 Knopman Series 3 Exam Prep

Similar to the Securities Institute of America, Knopman provides several types of materials in order to prepare you for the Series 3 Exam. Even better, all their content is kept up-to-date free of charge and taught by a team of expert instructors.
Knopman's study course mainly operates through their online Training Center. From there, you can access a wealth of study guides, videos, practice exams, and much more. I le male, instructors make sure to stay in regular contact with you in order to assess your progress.
Knopman's course has several key features that make them an attractive option, including:
Series 3 Textbook/eBook
Mobile Study App
Downloadable Supplements
3+ Hours of Video Lectures
Online Practice Exams/Training Center
Line pito i lalo:
Knopman offers a twist that you don't often see from other FINRA prep courses. Plus, their instructors are much more involved than the usual self study program— so it's perfect if you need some extra one-on-one assistance.
---
#4 Kaplan Series 3 Study Guides

All of Kaplan's Series 3 exam materials are designed with the essentials in mind; the aim is to provide you with a fast and easy study plan that effectively prepares you to take the exam. It's a great pick if you want to save a lot of time and don't mind a quick schedule.
Despite the reduced time requirements, you'll still have free reign to build your own study calendar. Once you enter your exam date, you can determine how long you want your study schedule to be. Pe 'a uma lena, you'll be guided through a series of lessons, quizzes, and reading assignments designed to prepare you for the test.
You'll also get these materials once you enroll:
Exam Tips and Content Updates
Practice Exam and Mastery Exam
SecuritiesPro QBank
Performance Tracker
Class Notes
Checkpoint Exams
Study Calendar
Line pito i lalo:
Even though their materials aren't quite as good as others on this list, Kaplan is definitely the fastest at getting you ready for the exam. It's also very affordable— although you can save more money selecting a custom package at
Securities Institute of America
.
---
Series 3 FAQs
Q: What can I do with a Series 3 license?
A: After passing the Series 3 exam, you'll be allowed to register as a member of an NFA firm. Doing so allows you to transact business in many types of futures contracts. You can also trade commodity futures contracts and earn commission on executing orders for clients.
Q: What score is required to pass the Series 3 Exam?
A: In order to pass, you need a minimum score of 70% on both exam sections. Doing so proves that you understand the general knowledge and regulations required to work in this field.
Q: What are the continuing education requirements for the Series 3 Exam?
A: Currently, there are no continuing education requirements to maintain your license. Ae peitai, your workplace may mandate that you complete periodic ethics courses.
Q: How much does it cost to take the Series 3 Exam?
A: Enrollment for the exam costs $130. Ae peitai, you'll likely spend a couple hundred more if you choose to enroll in a prep course, self study package, or purchase exam simulators before attempting the exam.