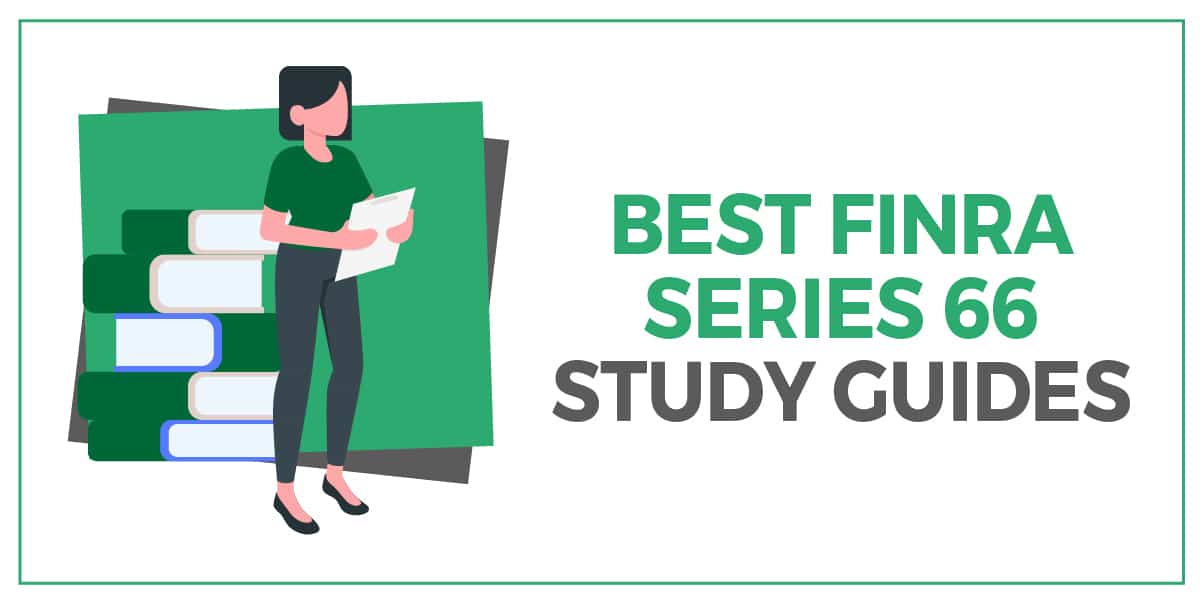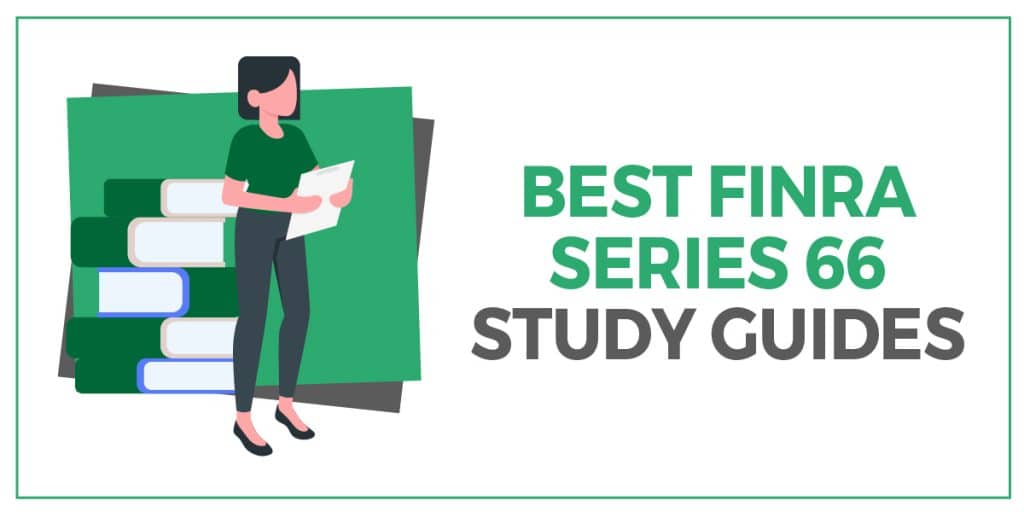 The Series 66 exam is a big deal for most students. Much like the Series 7 or Series 65 exam, this FINRA exam can be quite difficult— but failure isn't an option. That's why it's so important to get an effective study course as soon as possible in order to pass your licensing exam.
Luckily for you, I've gone ahead and found the 6 best Series 66 study guides on the market.
Each of these courses have something unique to offer its students. Read on to see which one fits your study needs the best.
The 6 Best Series 66 Exam Prep Courses in January 2022:
Knopman Series 65 Study Guide
Kaplan Series 65 Study Guide
NRS Series 7 Study Guide
---
#1 Securities Institute of America Series 66 Course

SIA's greatest benefit is easily their online video class. This class walks you through every concept you need to know for the Series 66 exam. Plus each video comes with key concepts, tables, and formulas displayed and highlighted throughout. This ensures that you never miss essential information as you study to become a securities agent.
This Series 66 exam prep provider also offers a comprehensive self study course. This contains everything you need to pass the exam: textbooks, practice questions, practice tests, video libraries, and much more. This online course will ensure that test takers like you are ready for whatever the exam throws your way.
SIA's Series 66 are also some of the most affordable on the market. However, some of the individual materials can be pretty expensive when purchased on their own. However, you can avoid these fees by enrolling in one of their full courses instead.
Thanks to their affordable prices and the high quality of their contents, Securities Institute of America is an approachable and effective resource for any student who needs to pass their exam. You will not regret any of the time or money spent here!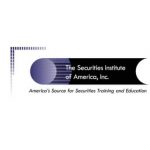 Save 10% off Series Exam Prep at Securities Institute
Series 7, Securities Institute America Promo Codes, Exclusive Discount
49 uses today
Last Used: 4 minutes
---
#2 STCUSA Series 66 Exam Prep


One of this course's major focuses are webinars, both live and on demand. These take the format of online lectures and cover major topics on the upcoming exam. Plus, the webinars are designed to emulate a real life classroom— so you'll always be learning in a format you're used to.
STCUSA periodically issues progress exams. These will let you know how close you are to being ready to take the real Series 66 exam. If you pass their Green Light exam at the end of your study schedule, then you'll know that you are ready and able to pass the real thing!
Although some courses may charge you for new materials, all STCUSA updates come free of charge. That means you'll always be working with the most up to date material on offer. Unfortunately, what you will need to pay more for is STCUSA's live courses, since they are gated behind their highest payment tier. But if you're happy with self study materials, then these courses are still a good choice.
STCUSA is ultimately a great option for traditional learning styles. Each of their courses emulates the classroom experience well, and they do an excellent job of mapping your progress. It's an excellent study tool to help you earn a passing score!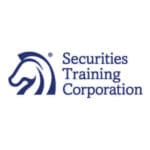 Save 20% off Securities Training Corporation
Securities, Securities Training Corporation Promo Codes, Exclusive Discount
48 uses today
Last Used: 5 minutes
---
#3 ExamFX Series 66 Review Course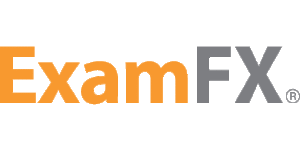 ExamFX's courses are designed to be completed in around 3 months. That's because they understand that students like you can't afford to waste time. Because of how effective the course materials are, this brisk pace actually ends up more beneficial since you'll be ready for the exam with time to spare.
This course's biggest focus is on video content. Most learning is done via a series of video lectures that convey business information in a simple and effective manner. Because of that, each lecture is easily digestible. Plus, each video can be re-watched as many times as you want.
Any enrolled student can contact an ExamFX instructor for help at any time. These instructors will be able to explain any difficult concepts and help you move forward with your studying. Thanks to that, you never need to worry about being lost when learning about the exam. Help is always just one click away.
ExamFX does have some live content, but not much. Their calendar shows that they only have 4 training sessions a month— which is pretty limited when compared to some of the other options on this list. Still, their effective videos and qualified teachers do a great job preparing you for your upcoming exam in a timely manner.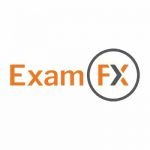 Save 10% off ExamFX Securities Exams
Securities, ExamFX Promo Codes, Exclusive Discount
20 uses today
Last Used: 24 minutes
---
#4 Knopman Marks Series 66


Every Knopman course comes with a well designed action plan. It's a step by step guide to passing, and it includes a list of the best practices to get a great exam grade. It also lays out the best way to use the materials available to you. All in all, it effectively organizes your work and motivates you to approach everything one step at a time.
Courses combine live instruction with video lectures in order to explicitly tell you how to pass sections of the exam. Each study session lasts around 20 to 25 minutes; this is because people learn better through bite sized chunks of content instead of being overwhelmed with information.
In addition to tests and lectures, students also gain access to textbooks, worksheets, flashcards, and more. Just like the lectures, these are tracked closely to ensure that you're on the right path to success.
Currently, there's only one Knopman course with the option of paying for extra live content. It would be nice to see cheaper versions of this Series 66 course or a premium option with even more features. Still, the price isn't bad enough to warrant staying away— just keep in mind that what you see is what you get.
---
#5 Kaplan Series 66 Review


Kaplan's SIE prep courses start out by having you customize a study calendar. This allows you total control over the pace of your learning as well as when and where you study. Because of that, you'll never have to worry about adjusting your schedule to match this course. Instead, you can set your own pace and work whenever you can.
Quizzes are a major focus of this Series 66 study guide. You'll be able to create custom quizzes out of Kaplan's robust question bank when you sign up for this course. Once you've gotten comfortable with your progres, they also offer prebuilt practice and mastery exams.
Every lesson with Kaplan also comes with a set of premade class notes. These notes highlight important exam topics and include every key point addressed in that lesson. Thanks to that, it's easy for you to create an organized review session whenever you want.
Unfortunately, you're not guaranteed a passing grade when you sign up for just any Kaplan FINRA course. That's because their pass guarantees are only available for live courses— not their self study options. This can be a big source of stress if you're worried about wasting your money, but it's still ultimately an excellent choice for your Series 66 prep.
---
#6 NRS Series 66


NRS's Series 66 study course is divided into 10 different modules. Each of these chapters is delivered in a mobile friendly and engaging format. Additionally, each chapter can be downloaded or printed out if you prefer working offline. This modular format allows you to focus on different chunks of the exam instead of worrying about the whole thing all at once.
Each of NRS's 10 modules come with an on-demand tutorial. These are available 24/7 so you don't need to worry about fitting them into your schedule. Simply view them whenever you're ready to do so. Plus NRS also offers several bonus tutorials, such as test taking strategies and an intro to Series 66.
This prep course also includes a status indicator so you can know at a glance if you're ready for the test. This indicator takes your course progress and scores into account before telling you where you stand. If you follow along with the indicator, you can take the test as soon as you're ready without wasting any time!
Ultimately, NRS' clear focus is on self study work. That's great for people who learn best in that way, but others may be disappointed. If that's an issue for you, consider STCUSA instead.
---
Frequently Asked Questions
Is Series 66 exam hard?
Passing the Series 66 exam requires you to get a score of 73 percent or higher. Although the pass rates for this exam aren't published anywhere, the vast majority of test takers say that it's difficult but not impossible. Additionally, you can improve your chances of passing by enrolling in a well-designed Series 66 exam prep course.
How do I study for the Series 66?
The best way to study for the Series 66 exam is to enroll in a prep course from a company like Securities Institute of America, STCUSA, or Kaplan. However, you could also look for resources that teach you about the concepts covered on the exam, such as the characteristics of investment vehicles, economic factors, and investment laws/regulations.
What is the pass rate for Series 66?
Unfortunately, there is no public data regarding specific pass rates for the Series 66 exam. However, many companies like Kaplan that offer prep courses for these exams boast high pass rates for their students, so you can increase your chances of passing by enrolling in one of these courses.
Is Kaplan good for Series 66?
Kaplan offers helpful study materials for students preparing to take the Series 66 exam, including detailed notes for each section and fully customizable quizzes. However, our recommendation for the best Series 66 exam prep course is Securities Institute of America because of their excellent study resources and GreenLight Guarantee.