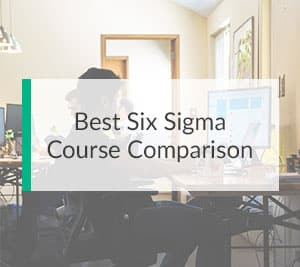 Deciding which Six Sigma prep course to go with can be really tricky. After all, the best Six Sigma Course for you may depend on your study habits, learning preferences, time limit and budget constraints. Thankfully, some of the top contenders for the best prep courses in this field are geared towards learners of all styles, incomes and abilities.
We've compared six of the best online Six Sigma certification programs in 2020 to highlight the similarities and key differences in the course offerings.
We've reviewed each of the six top contenders in depth, analyzing the advantages and disadvantages of each program as well as it's study materials. With this information, you can make an informed decision!
Let's take a look at the comparison chart below!
These Are The Top Six Sigma Online Certification Programs in August 2022:
iCert Global Six Sigma
COURSE RANK
#1
#2
#3
#4
#5
COURSE NAME
PRICE
$299
$199
$299 - $1,994
$990
$99/mo. (10 months)
E-Learning: $299Instructor-Led Online: $2,399
DISCOUNT
No Discount
No Discount
No Discount
Save $2,255
No Discount
MONEY-BACK GUARANTEEL
No
No
Yes
Yes
1 Day
PRACTICE QUESTIONS
400+
200+
200+
600+
600+
FULL LENGTH PRACTICE EXAMS
No
No
Yes
Yes
Yes
VIDEO INSTRUCTION
No
No
Yes
Yes
Yes
PDUs
30
3
30 - 70
105
32
FREE COURSE DEMO
No
No
No
Yes
Yes
STUDENT SUPPORT
Email & Forum Support
Email
Email & Social Media Support
Email & Forum Support
Email & Forum Support
ONLINE ACCESS PERIOD
1 Year
1 Year
6 months - 1 Year
Unlimited
90 Days
GET STARTED
Full Course
Full Course
Full Course
Full Course
Full Course
---
#1 MSI Certified Six Sigma Course

The Management and Strategy Institute is admittedly a far more cost-effective version of the Six Sigma training and certification than Lean Six Sigma corp, but still shines in terms of quality. In fact, most students are surprised to learn that the cost of immediate certification is included in the program cost- and MSI will mail you an official copy of your certificate and make your transcripts available for any and all future employers. This is incredibly helpful for new project managers, and no other company on the market does this!
Whether you choose Six Sigma Black Belt or Six Sigma Green Belt certification, MSI's course is self-paced and flexible. Essentially, it gives you the option to move through the training module at your own time. The course does expire one year after purchase, but how slowly or quickly you move through the modules is entirely up to you.
Additionally, the course is also supported with extensive written materials and at least 400 practice questions. New students also have a chance to sample the course with a free demo on the website, including access to their study materials.
#2 Expert Rating Six Sigma Course

ExpertRating's Six Sigma Prep courses may not be the preference of students who are brand new to the concepts of Six Sigma and DMAIC. However, if you are familiar with process improvement concepts, don't need a ton of study materials, and really just need a refresher before taking the exam, ExpertRating will appeal to you. This course is the most cost-effective of top performing Six Sigma prep courses, with training certificates for the Green and Black Belts costing only $100, respectively.
And you'll be floored by this detail…
Certification is included in the price of course. You only have to pay a modest shipping fee, and you'll receive a certificate in the mail, as well as transcripts.
If you're a frugal student who doesn't need a lot of trappings, ExpertRatings straight-forward reviews and study guides will appeal to you. No frills and no unnecessary expenses: you'll receive review training, 3 PDUs and certification. You even get to test it out with a free trial offer- which we recommend to ensure that this course will work well for your needs.
#3 Opex Learning Six Sigma Course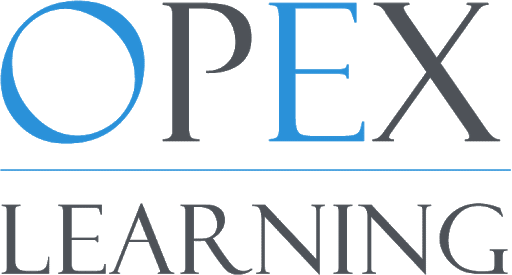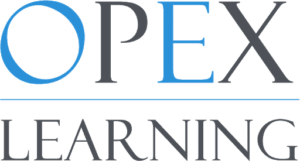 There are a few types of people who can get the most out of OpEx Learning's Six Sigma certification courses. If you're a complete newbie to project management, enrolling in their Black Belt course can take you all the way to certification— which is a fantastic way to accelerate your career. They also offer White Belt and Yellow Belt courses if you don't want to fully invest.
Additionally, project managers who are already certified can take advantage of OpEx's large PDU content. In order to maintain your certifications and stay informed of the latest project management developments, this is an awesome way to kill two birds with one stone.
Unfortunately, there are some aspects of these Six Sigma courses that keep them from earning a top spot on our list. Their support team is disappointing and they don't offer any way for you to try their course before putting your money down. Still, it makes for a convenient and effective educational tool if you want to add Six Sigma to your resume!
#4 Lean Six Sigma Corporation Six Sigma Certification Training Course

Lean Six Sigma Corporation is a perfect training course solution for professional project managers. Not only does the Six Sigma training course provide enough Professional Development Units (PDU) to take the Black Belt Exam, there are enough to meet the CPE requirements for professional project managers. Furthermore, the versatility and count of the 105 PDUs available through this course makes it a flexible option for brand new project management professionals or established professionals looking for continuing education credits.
Another detail that sets the Lean Six Sigma Corporation apart in their course structure is the attention to video quality and detail! If you know your way around professional Six Sigma and Project Management courses, you've probably encountered static, boring videotaped lectures or professors in front of a whiteboard with crackly audio. If that's the case, you'll be pleasantly surprised by the Six Sigma Training Course from this company. The 21 modules included in this full course features video content that is professionally narrated, visually engaging and fully animated. LSSC sets the bar for video content, especially where visual learners are concerned.
Transparency is also a welcome trait to expect from this course. The price tag is hefty, making this course the second most expensive of the six top contenders. However, Lean Six Sigma Corporation wants to dispel any uncertainty that accompanies a monetary investment like this. A course demo is available for students to try an example of a full Learning module. After you take the course demo, there will be no surprises about the style, content, and delivery of this particular Six Sigma prep course. Furthermore, they offer a money-back guarantee to further cement their students trust in their product.
---
#5 iCert Global Online Six Sigma Course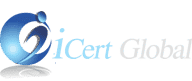 iCert Global Six Sigma Course takes a unique approach to preparing it's students seeking Black Belt Certification – you will be responsible to mentoring someone taking the Green Belt Six Sigma Certification course. This may seem confusing at first- after all, why would you pay nearly $1500 to learn principles of the Green and Black Belts only to have to teach someone else? However, this is is perhaps the single most effective litmus test that exists in the top Six Sigma prep courses. Truthfully, how do you know if you've mastered a concept unless you can teach it to someone else?
This unique portion of the iCert Global course isn't the only thing that sets the course apart. After you finish the course, you'll have a really long window of time to practice with the exam simulation – three months, in fact!
This long window makes up for some of the more typical features missing from the iCert Global course- like a money-back guarantee and a free course demo. However, this course also has over 600 practice questions in the course- tied for the top count with the Lean Six Sigma Corporation course as well as numerous video lectures available.
---
Top Six Sigma Certification Course Discounts
Hoping to save a little cash on your Six Sigma prep resources? Here's a collection of our promo codes and discount codes for the Six Sigma materials covered in this comparison, including SimpliLearn, MSI Certified, Grey Campus , Expert Rating, Lean Six Sigma Corporation and iCert Global.