Similar to the HESI A2 exam, the Assessment Technologies Institute's Test of Essential Academic Skills (TEAS) is an exam you're required to take in order to enter a nursing program. It's also referred to as ATI TEAS 6, and it's an important stepping stone towards a rewarding nursing career.
Are you prepared? If you want to put your best foot forward when applying to nursing school, a high TEAS score is important. Here's what you need to know:
Using an online TEAS test prep course or study guide is a surefire way to ensure a higher overall score. These courses can also help you form an efficient and effective study plan, saving you a lot of time.
We've created a list of the best TEAS exam prep courses, study guides, and online classes you can use to get that high score, enter a nursing program, and start your career in medicine. Check it out below!
---
Mometrix Test Preparation TEAS Review (Rank #1)

Mometrix should be your first choice in an ATI TEAS review. They have a ton of content, a mobile friendly platform, and audio versions of lectures to boot. Additionally, you can try their services out risk-free with their 1 week trial offer.
What You Get
1,700+ Multiple Choice Questions
110+ Videos
525 Flashcards
8 Practice Tests
Audio Versions of Lessons Included
Mobile and Desktop friendly
100% Pass Guarantee
Pro: Great Price
Less than $70 a month will get you access to all the review materials you can handle, leaving no subject on the TEAS uncovered. And it works, too— just check out some of their reviews. On the whole, customers are happy with the course and successful on their exams thanks to Mometrix.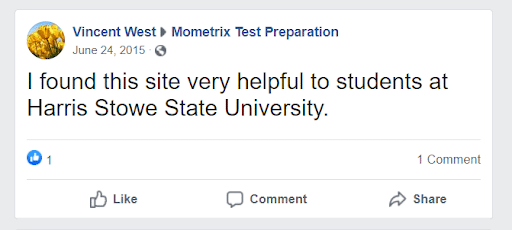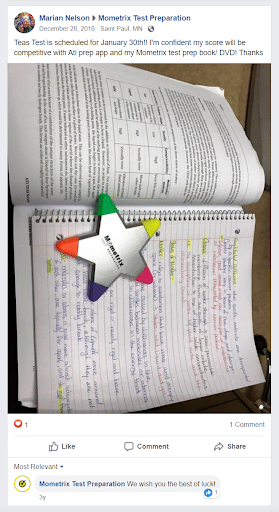 Pro: Modern Curriculum and Interface
Mometrix has not shied away from embracing technology within their approach to learning, employing features like progress tracking. Additionally, their instructional videos bridge the gap between self-taught and online learning. Complex concepts are broken into manageable chunks that make them much easier to understand.
Con: Monthly Bill Cycle
Although very affordable, Mometrix's monthly bill cycle means you might end up being charged for a service you don't regularly use. Be sure to end your subscription once you've passed the TEAS and you should be completely fine.
Bottom Line
Few courses will respect your time and money as well as Mometrix. We highly recommend their TEAS study course due to the high quality and quantity of the content on offer as well as for their accessibility for all types of learners.
---
Nursing.com TEAS Test Review (Rank #2)

It's not just an ATI TEAS study guide; Nursing.com also offers a review course that extends to other topics, like the HESI A2 exam.
Some of the most impressive features this TEAS test prep course includes are their video collection, cheatsheets, and discussion boards. Additionally, you can pay month-to-month or get a discount on 2 years of access.
What You Get
500+ MCQ's
12 Additional nursing courses included
PDF Cheat Sheet Downloads
Mobile App
Private Facebook Group and Discussion Board Access
Create Custom Study Plans
Pro: Small Cost, Large Library
While still billed monthly like Mometrix, your monthly cost with Nursing.com will total to less than $40. It also includes a wider range of content, so you can study for other essential academic skills related to nursing.
Pro: Friendly Community
Your subscription will grant you access to the user discussion boards as well as a private Facebook group. From there you can interact with other Nursing.com students— which is a great way to stay motivated while studying for your exams!
Pro: Updated and Expansive
Studying for the ATI TEAS or the HESI with Nursing.com will also grant you access to additional courses. The additional topics you can immerse yourself in range from Anatomy & Physiology to Sociology.
Con: Split Resources
Do you only want to study for the TEAS with no extra practice questions? If so, you're probably not interested in all of the additional material included— but you'll still have to pay for them.
Bottom Line
Nursing students that need to take more exams after TEAS should definitely check out Nursing.com. For a low price you'll get an unprecedented amount of content that works perfectly with your phone or mobile device.
---
ExamEdge TEAS Exam Review (Rank #3)

ExamEdge is different from Mometrix or Nursing.com in one key aspect. Instead of lesson plans, videos, and other study materials, ExamEdge is your one-stop-shop for TEAS practice tests only.
What You Get
20 Practice Tests
168 Unique Questions per Exam
Up to 4 Retakes
Bonus Gift "Test Taking Strategies" for Purchase of 5+ Tests
100% Pass Guarantee
Pro: Pick and Choose
With ExamEdge, you can select practice tests based on specific academic skills you need to improve. You can fine-tune your study focus for cheap, making this a great supplement to another course.
Pro: Appealing Bundles
You have the option to purchase anywhere from 1 practice test to 20. Of course, you'll receive a larger discount for bulk purchases— but you never run the risk of paying for something you don't absolutely need.
Con: Limited Library
Do you want to watch video lectures or work with other students? Unfortunately, you won't be able to do these things with ExamEdge. If you want a more involved prep course, we recommend Nursing.com's Pre-Nursing Academy instead.
Bottom Line
Because it's not a fully-fledged course, it's tough to recommend ExamEdge over our top picks. However, their TEAS practice tests are a great supplement to
Mometrix
or another course.
---
Achieve Test Prep (Rank #4)

Achieve offers ATI TEAS test prep material, but where they really stand out is in their video lessons. Thanks to their Live TEAS Virtual Classroom, you can access a unique and highly engaging learning environment similar to a university experience.
What You Get
20+ hours with a BSN instructor
10 hours review videos
50 flashcards
100+ TEAS test-style practice questions
80% or higher pass guarantee
Pro: Live Instruction
If you sign up for this course, you'll have access to 7 live classes over a 7-week span. It's just like taking an online college course— yet another great way that Achieve prepares you for nursing school.
Pro: Pass Guarantee
When you study with this ATI TEAS study guide, you're guaranteed a grade of 80% or higher on test day. But if you don't hit this goal, you'll be able to retake the entire course for free!
Con: Pricey
Seven weeks of ATI TEAS practice is a lot, but not quite enough to justify the $500+ price tag. For a fraction of the cost, you can enroll in either Mometrix or Nursing.com for the same amount of time— or much more, if necessary.
Bottom Line
If you need an instructor-led course to prepare for your exam, this is a good choice. But you can save a lot of money by choosing one of our top picks instead.
---
Kaplan TEAS Test Prep (Rank #5)

Kaplan is closer to our #3 pick in terms of how they structure their content. But instead of just practice tests, Kaplan's Qbank practice-style TEAS questions are a bit more interactive. Their platform also has a slew of other features to help keep track of your progress.
What You Get
500+ ATI TEAS Practice Questions
Full, Comprehensive Answer Explanations
Customize Quizzes by Content/Topic
Performance stats
4 Extra Practice Questions Available for Free
Bottom Line
If you want some more customization with your practice test questions, Kaplan is a great complement to a full course— but not ideal as a standalone study resource.
---
#6 – ATI Testing TEAS Test Prep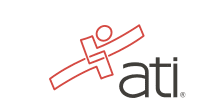 ATI Testing's ATI TEAS Comprehensive Study Package offers 30 days of unlimited access to an impressively wide array of study materials. And when you consider the fact that they made the TEAS test, it's easy to see why their practice questions can be a helpful addition to your study schedule.
What You Get
65 Lessons across all ATI TEAS subjects:

Science
Reading
Math
English and Language usage

650 practice questions
Customized Study Plans
Bottom Line
ATI Testing provides thoroughly detailed material with insightful answer explanations. But when you compare it to
Mometrix
---
TEAS FAQs
How many questions are on the TEAS test?
The exam is comprised of 170 questions of:
Reading
Mathematics
Science
English and Language Usage
How is the TEAS exam scored?
While the passing score you will need to obtain will vary from school to school, the exam itself is scored by a system known as equating. This essentially means that questions have different point values. You won't know which, but the test consists of easier and harder questions alike.
How many times can I attempt the TEAS?
On average, students can take the TEAS 3 up to times within a year.
When do I get my TEAS results after taking the exam?
In most cases, you'll receive your scores immediately after the test. However, some schools will have a waiting period of 2 days; check your school's specifications for more information.