Building a bookkeeping business can be a difficult endeavor if you aren't sure what you're doing. Even just starting up can be a stopping point for some people. However, there's no need to try and tackle this endeavor alone.
One of the best online resources for starting a bookkeeper business is Bookkeepers.com. Their goal is to teach you how to start your own virtual bookkeeping business from scratch. They do so by teaching you bookkeeping skills, marketing techniques, system development, and more. 
Read on to see just how this service can help you kickstart your own successful bookkeeping business!
---
Overview of Bookkeepers.com

This is a platform focused on helping you develop bookkeeping skills. Bookkeepers.com's first courses were launched in 2015, and most of their materials since then have been focused on live teaching sessions. The main goals of this course is to help you control when and where you work, make your job fun again, and balance personal and business responsibilities.
Here are a few of the features you can expect from Bookkeepers.com
Bookkeeper Launch System
Resource Library Access
8 Group Coaching Sessions
Unlimited Open Mic Sessions
Members Only community Access
Unlimited Access and Updates
---
What's Included With Bookkeepers.com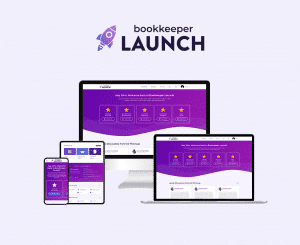 Live Learning
Most of what you learn in this course comes from different types of live learning sessions. Most lessons are taught in an online classroom format where you can interact with your teacher. This allows you to ask questions and learn from the questions your classmates ask. Plus, your teacher can adjust each lesson on the fly based on how well students are responding to each lesson.
Of course, that's not the only way you can learn here.
Each week students can tune into open Q&A sessions with professors. During this time you can ask more focused questions about bookkeeping knowledge or running a successful business without having to stick to a certain lesson topic. You can also attend group tutoring sessions focused on the most relevant topics for a bookkeeping business owner. All of these are made available on demand as soon as they're completed— so you don't have to miss anything.
Member Community
Students who'd like to touch base with other members of this course are in luck. Every Bookkeeper Launch customer has full access to a members only community. Here students can seek extra help from and chat with their peers as they learn how to build their career and start their own business. This is a great tool for anyone who has a simple question to ask without wanting to wait for the weekly Q&A sessions with teachers.
Resource Library
Anyone interested in some extra studying should find everything they need in the bonus resource library. This comes with a wide range of worksheets, instructions, templates, and more. These self study resources are intended to supplement what you're learning in the live class sessions.
All of these materials are frequently updated so they stay up to date as you build your online bookkeeping business. In fact, these stay useful long beyond the completion of the course. Any online bookkeepers can seriously benefit from what this resource library has to offer. Best of all, this isn't locked behind any higher payment tiers.
---
Bookkeepers.com Pricing
There are currently 3 choices when signing up for the Bookkeeper business launch program:
First up, Bookkeeper Launch Pro costs $2,499. This gives you access to live lessons, the resource library, the member community, and unlimited updates.
Next up is the $2999 Bookkeeper Launch Premier course. Choosing this adds 8 group coaching sessions and extra lessons to the main course.
Finally, you can pay $4999 for a group plan. This is essentially the same as the Premier course but with access for multiple students.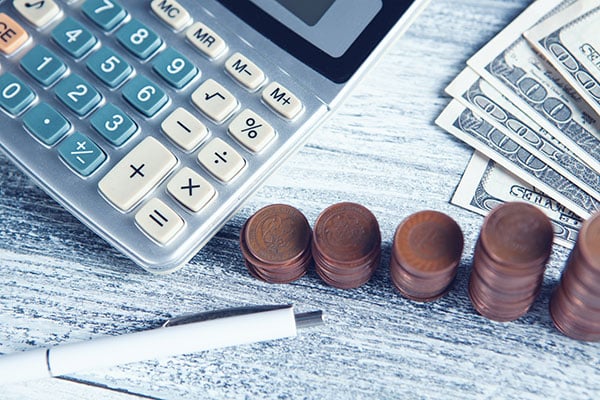 All of these courses can be paid for as a lump sum or through 12 monthly installments. This can reduce the financial strain from signing up for this course, although you pay less overall by paying in one installment.
---
Bookkeepers.com Pros & Cons
Here are some of the best (and worst) parts of the Bookkeeper Launch Course:
Free Updates: Bookkeeper Launch is frequently updated to keep lessons relevant. All course updates are made available completely free of charge.
Unlimited Access: There's no time limit for students working through this course. With full access to course materials for as long as you need, you're free to set your own schedule.
Money Back Guarantee: Bookkeepers Launch gives a 30 day money back guarantee for anyone dissatisfied with the course. This mitigates some of the financial risk involved with the high price tag— which is essential when trying to run a profitable bookkeeping business!
Limited Practice Tools: Bookkeepers Launch doesn't give you many tools to apply what you've learned from each lesson. They could benefit from adding in a few practice lessons; this would allow you to get some more bookkeeping experience that could translate into professional success.
---
Bookkeepers.com Frequently Asked Questions
Still on the fence about this course? Try seeing if any of these frequently asked questions help you decide.
Q: How long does it take to complete Bookkeeper Launch?
A: It can take anywhere between 3-6 month to fully complete the Bookkeeper Launch course. This is largely dependent on the pace each student feels the most comfortable with when working through the program.
Q: Does Bookkeeper Launch teach Quickbooks?
A: Yes, there are several lessons dedicated to teaching you how to use Quickbooks. You can also ask for extra help with this program from your instructors.
Q: Are there any group discounts for Bookkeeper Launch?
A: There's currently one group plan option for this course. Check out the pricing sections of this review for a more detailed breakdown of what that gives you.
Q: Is Bookkeepers.com legit?
A: As you can see from this bookkeepers.com review, it is definitely a legitimate course to help you escape the 9-5 and launch your own bookkeeping business. They offer a 100% money back guarantee if you're not satisfied.
Q: How long does it take until Bookkeepers.com students get their first client?
A: According to Bookkeepers.com FAQ, most students land a client in as little as 3-6 months. It's also up to the students to let their services be known, pitch potential businesses, and look for bookkeeping jobs on sites like UpWork, which can help to get clients sooner.
---
Ideal Customer
If you're still not sure whether Bookkeeper Launch can help you start a successful bookkeeping company, see if any of these statements apply to you:
If you like working with others, this is the course for you.
If you prefer live classroom sessions, this is the course for you.
If you like having bonus study materials, this is the course for you.
If you prefer self study courses, this isn't the course for you.
---
Final Recommendation: Bookkeepers.com Launch Review
Bookkeeper Launch has its reputation for a reason. This course is extremely well made and currently one of the best ways to learn how to run a bookkeeping business. The live learning focus makes it easy to ask questions about bookkeeping services and focus on your weak areas.
You owe it to yourself to check this course out as we consider to be at the top of the best bookkeeping courses!