Category:
CFA® Exam
What Is A Chartered Financial Analyst?
What Is A Chartered Financial Analyst?
A chartered financial analyst (CFA) is someone who ensures that financial analysts maintain a standard of integrity and competence. This corporate finance certification is globally recognized and only given out by the CFA institute.
To earn a CFA you are required to pass three different levels of an exam covering the field of financial analysts. Consequently, it is one of the most difficult financial certifications; pass rates have been as low as below fifty percent in some years.
What does a CFA do?
CFAs typically work in the fields of financial reporting, asset management, investment management, and investment analysis. Additionally, they work with businesses or individuals as investment portfolio managers. However, exactly where they work and what they do is vast, since CFA certification qualifies you for a great deal of work.
When looking for employees, many people see the CFA designation as something that proves you have both passion and a good work ethic. Consequently, this is why it is so highly valued and prestigious.
How can you earn the CFA certification?
There are three steps to becoming a CFA charterholder. You must:
Complete all three levels of the CFA exam with a passing grade

Earn four years of work experience in an investment decision-making position

Become a member of the CFA institute
Completing the CFA Exam
The CFA exam is given in three consecutive parts. All parts of the exam are issued in June, but only the level 1 exam is issued in December. You can take one part of the exam per year. Consequently, assuming you pass each level on your first try, it'll take a minimum of three years to pass the exam.
For more information on the exam itself, keep reading:
Each part of the exam is completed on paper within a single day, with each part consisting of two three-hour sessions. Luckily, there is no penalty for wrong answers on the multiple choice and item set questions.
Also, main subjects of the exam include ethical and professional standards, fixed income management, portfolio management, and equity investments. In terms of questions, each part consists of multiple choice questions, item sets, and essay questions.
Part one consists of 240 independent multiple choice questions. Next, part two is made up of 120 multiple choice questions presented as item sets. Hence, each set of questions pulls from the same pool of facts instead of being self contained. Finally, part three has a section of essay questions followed by six item sets of ten questions.
Ultimately, the CFA exam is notoriously difficult to pass. Historical pass rates show that less than fifty percent of test takers pass each part on average. Consequently, most people will have to take each part multiple times before they pass.
The CFA Institute claims that every test taker should expect to spend at least three hundred hours studying per test level. This adds up to almost a thousand hours of study time for the complete test, and likely more than that if you need to retake a part.
However, don't get too discouraged; after the test, the hardest part of becoming a CFA is over!
Work Experience
Four years of work experience may sound like a lot at first. Luckily, it's very clear what's considered an acceptable field of work for this requirement. CFA work experience guidelines state that "50% of your time should be spent directly in the investment decision making process".
Additionally, there are some convenient aspects to these guidelines. Find out more below:
Your work experience does not have to be continuous. Hence, as long as you have a combined forty eight months of work experience, it doesn't matter when you earned it or how long it took. Consequently, the CFA Institute won't be looking for any gaps in employment on a resume.
All work experience must be approved by both the Institute and any local CFA society you are applying for.
CFA Institute Membership
Once you've met the other requirements, the last step is to join the CFA Institute. There are two types of membership, regular and affiliate.
Regular memberships are for candidates in the CFA program who have passed the level one exam. To become a regular member you must have a bachelor's degree, 48 hours of work experience, and professional references. Furthermore, after you've signed up you must sign the member's agreement and pay your dues.
Alternatively, CFA candidates can opt for the affiliate membership:
Affiliate memberships are for investment professionals. To qualify for one you must become a member of a local CFA society and submit professional reference statements. Additionally, just like with the regular membership, you must sign the member's agreement and pay your dues.
A regular and affiliate membership carry similar benefits. However, only regular members can be awarded a CFA charter. Also, affiliate members are also not able to cast votes on CFA institute proxies.
How Much Does it Cost to be a CFA?
CFA fees are fairly expensive due to the exam being split into three parts. Listed below are all of the fees associated with the exam.
| | |
| --- | --- |
| CFA Fees | Cost |
| CFA Program Enrollment Fees | $450.00 |
| Level 1 Registration | $930.00 |
| Level 2 Registration | $930.00 |
| Level 3 Registration | $930.00 |
| Annual Membership Fee | $250.00 |
When put together, this totals out to about $3500. However, keep in mind that this does not account for costs for exam retakes, prep courses, or other study materials. Essentially, this is the bare minimum you will be spending; the actual cost will likely be higher.
The Bottom Line
The CFA is an incredibly prestigious credential that will open a lot of doors for you in life. Consequently, becoming one will cause any businesses who see this certification to recognize your passion and hard work in your field.
Furthermore, while the process to get there is admittedly quite long and expensive, the payoff is more than worth it. According to Wiley Efficient Learning, CFAs tend to earn up to $119,000 a year. Hence, a paycheck like that will more than make up for any money spent!
At the end of the day, this certification can make your career as a financial professional. Only about 150,000 people hold this credential; if you think you can join them, I urge you to do so.
You'll find that it is well worth your efforts!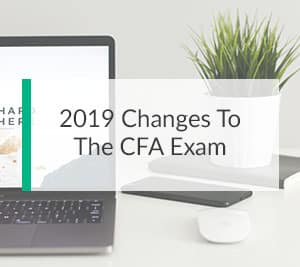 Studying for the CFA® exam in 2019? Here are the recent exam changes you need to be aware of!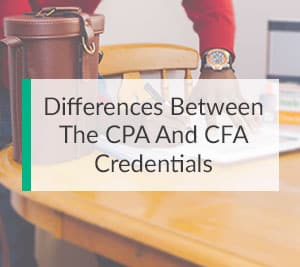 Are you looking to advance your career but can't decide between becoming a CPA or CFA®? Check out our comparison of their exams, career choices, and more!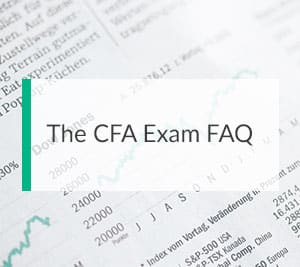 If you want to become a CFA® charterholder, you must be prepared to put in hundreds of hours of study. The CFA® Institute estimates that a candidate must prepare for at least 300 hours for each of the three levels.