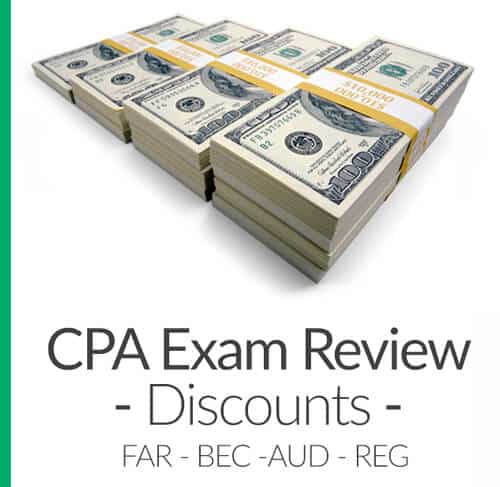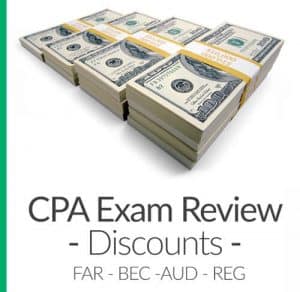 Choosing the best CPA review course is probably the most important decision you will make during your CPA journey. Getting a HUGE CPA exam review course discount is the second most important decision you will make. Despois de todo, the less you spend on a prep course, the more you can spend on doing something fun. 🙂
If you are anything like me, you weren't fortunate enough to have your employer pay for your CPA study guide. That makes getting a good deal on your prep materials even more important. A few hundred dollars is a lot of money. $500-$1,000 is a ton of money. Why would you ever want to over pay that much for a study guide?
Use these CPA coupons and promotions to save a ton of money on your review course and then go buy yourself something cool with the savings.
---
Compare CPA Exam Prep Course Discounts and Promo Codes
Here's a list of the top CPA exam review course discounts on the market today.
How Do You Rate These Discounts?
---
Best CPA Exam Review Course Discounts in 2021 Below:
Aquí están os mellores descontos CPA revisión do exame do curso para axudar a aforrar diñeiro no seu curso preparatorio e facer chegar a ser un CPA máis accesible. con tantos CPA descontos curso preparatorio aí fóra, temos a promesa de ter sempre o noso ata a data que realmente funcionan e non son caducados!
---
Top Rated CPA Review Course Discounts in 2021 – comparar agora & gardar BIG!
| CPA Review Courses | Discount Code Amount | Coupon Price (After Discount) |
| --- | --- | --- |
| Surgent CPA Review | 20% Off | $1,439 |
| Roger CPA Review | 15% Off | $1,885 |
| Wiley CPAexcel CPA Review | 20% Off | $1,960 |
| Becker CPA Review | $900 Off | $2,493 |
| Gleim CPA Review | 25% Off | $1,499 |
| Fast Forward Academy CPA | 15% Off | $1,149 |
| Yaeger CPA Review | 10% Off | $999 |