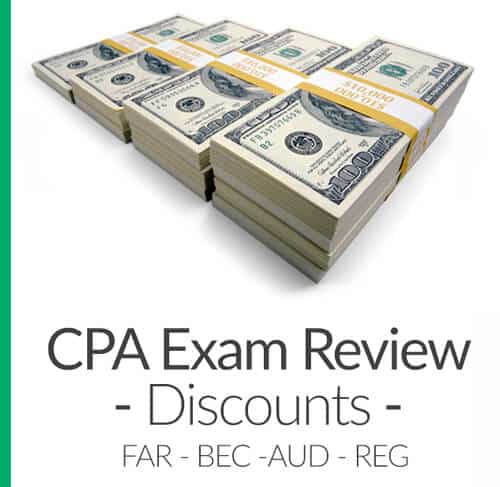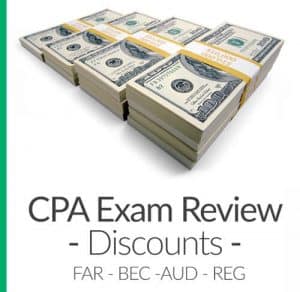 het kiezen van de best CPA review course is probably the most important decision you will make during your CPA journey. Getting a HUGE CPA exam review course discount is the second most important decision you will make. Ten slotte, the less you spend on a prep course, the more you can spend on doing something fun. 🙂
Als je iets als ik, you weren't fortunate enough to have your employer pay for your CPA study guide. That makes getting a good deal on your prep materials even more important. A few hundred dollars is a lot of money. $500-$1,000 is a ton of money. Why would you ever want to over pay that much for a study guide?
Use these CPA coupons and promotions to save a ton of money on your review course and then go buy yourself something cool with the savings.
---
Compare CPA Exam Prep Course Discounts and Promo Codes
Here's a list of the top CPA exam review course discounts on the market today.
How Do You Rate These Discounts?
---
Best CPA Exam Review Course Discounts in 2021 Below:
Hier zijn de beste CPA-examen herziening cursus kortingen waarmee je geld kunt besparen op uw prep cursus en maken steeds een CPA meer betaalbaar. Met zo veel CPA prep cursus kortingen buiten, we beloven om altijd de onze up-to-date die echt werken en zijn niet verlopen!
---
Top Rated CPA Review Course Discounts in 2021 – Compare Now & Save BIG!
| CPA Review Courses | Discount Code Amount | Coupon Price (After Discount) |
| --- | --- | --- |
| Surgent CPA Beoordeling | 20% Off | $1,439 |
| Roger CPA Beoordeling | 15% Off | $1,885 |
| Wiley CPAexcel CPA Review | 20% Off | $1,960 |
| Becker CPA Beoordeling | $900 Off | $2,493 |
| Gleim CPA Beoordeling | 25% Off | $1,499 |
| Fast Forward Academy CPA | 15% Off | $1,149 |
| Yaeger CPA Review | 10% Off | $999 |