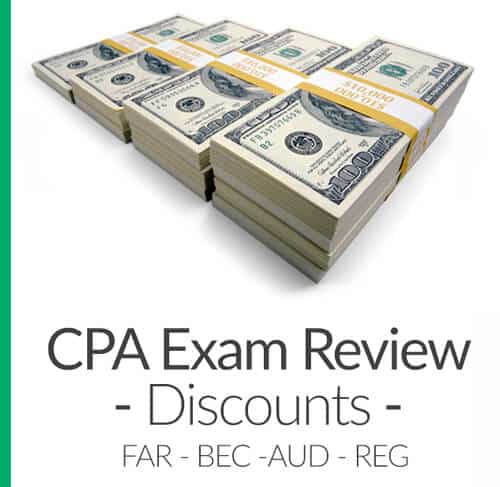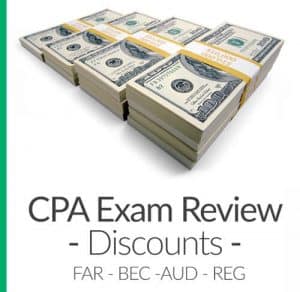 Kusankha bwino CPA review Inde mwina chigamulo chofunika kwambiri mudzasangalatsa pa ulendo wanu CPA. kutenga Ikulu CPA mayeso review Inde kuchotsera ndi lachiwiri lofunika kwambiri zochita mudzasangalatsa. Izi zili choncho, wam'ng'ono mumathera pa njira yokonzekera, kwambiri mungathere kuchita chinachake zosangalatsa. 🙂
Ngati ndinu chirichonse monga ine, sudali wapeza abwana anu malipiro CPA phunziro lanu kalozera. Zimenezo zipangitsa kupeza zinthu zabwino pa zipangizo zanu yokonzekera chofunika kwambiri. A madola zana ochepa ndi ndalama zambiri. $500-$1,000 ndi tani ndalama. N'chifukwa chiyani munayamba akufuna pa kulipira kuti kwambiri kalozera kuphunzira?
Gwiritsani ntchito amutumizire izi CPA ndi kukwezedwa kupulumutsa tani ndalama review moyo wanu ndipo kenako kupita kukagula nokha chinachake ozizira ndi ndalama.
---
Yerekezerani CPA mayeso yokonzekera Ndithudi kuchotsera ndipo Kutsatsa zizindikiro
Pano pali mndandanda wa pamwamba CPA mayeso review Inde kuchotsera pa msika lero.
How Do You Rate These Discounts?
---
Best CPA Exam Review Course Discounts in 2021 pansipa:
Here are the best CPA exam review course discounts to help you save money on your prep course and make becoming a CPA more affordable. With so many CPA prep course discounts kunja uko, we promise to always have ours up to date that actually work and are not expired!
---
Top Rated CPA Review Course Discounts in 2021 – Compare Now & Save BIG!
| CPA Review Courses | Discount Code Amount | Coupon Price (After Discount) |
| --- | --- | --- |
| Surgent CPA Review | 20% Off | $1,439 |
| Roger CPA Review | 15% Off | $1,885 |
| Wiley CPAexcel CPA Review | 20% Off | $1,960 |
| Becker CPA Review | $900 Off | $2,493 |
| Gleim CPA Review | 25% Off | $1,499 |
| Fast Forward Academy CPA | 15% Off | $1,149 |
| Yaeger CPA Review | 10% Off | $999 |