Becker CPA Review Promo Codes
Website: Link
Physical Location: Chicago, IL
Year Founded: 1998
Exams Covered: CPA, CMA
Continuing Education: Yes
BBB Grade: A+
Trustpilot Rating: 4.6
Social Media: Facebook, Instagram, Twitter, Youtube
Contact Page: Link
Becker Professional Education has educated thousands of students around the world to become certified in a wide range of trades and industries. Their primary focus is accounting, and they offer excellent online test prep courses for:
Certified Public Accountants (CPA): Whether you're interested in their Advantage, Premium, or Pro packages, you can use one of our exclusive promo codes to save some money on your enrollment fees.
Certified Management Accountants (CMA): You can take a few hundred dollars off the cost for Becker's CMA Advantage and CMA Pro Bundle with our discount code.
Continuing Professional Education (CPE): Whether you need to earn continuing education credits for your CPA or CMA certification, we have an exclusive discount code that will knock over $100 off Becker's Prime CPE package.
They work closely with the Big 4 Accounting Firms and play an instrumental role in training their employees. Becker study materials can vary in cost — with varying benefits that depend on your personal learning style — but you can save hundreds on several courses in their catalog by using one of our exclusive Becker CPA discounts: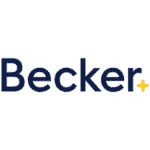 Save $1,200 Off Becker CPA Pro
CPA, Exclusive Discount, Becker CPA Review Promo Codes
34 uses today
Last Used: 1 minutes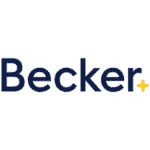 Save $1,150 Off Becker CPA Pro
CPA, Exclusive Discount, Becker CPA Review Promo Codes
36 uses today
Last Used: 23 minutes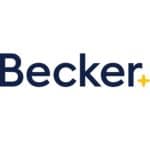 Becker CPA: 0% Interest Payment Plan
CPA, Exclusive Discount, Becker CPA Review Promo Codes
37 uses today
Last Used: 22 minutes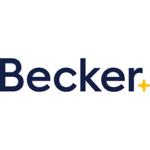 Becker CPA Review Free Trial
CPA, Free Trial, Becker CPA Review Promo Codes
35 uses today
Last Used: 3 hours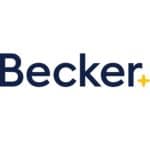 Save on Becker CPA Single Part Courses
CPA, Exclusive Discount, Becker CPA Review Promo Codes
38 uses today
Last Used: 4 minutes