Website: Link
Physical Location: Dallas, TX
Year Founded: 2010
Exams Covered: CPA, CFA
Continuing Education: No
BBB Grade: A+
Social Media: Facebook, Instagram, Twitter, Youtube
Contact Page: Link
Roger CPA Review is a popular online course for accounting students thanks to a charismatic and entertaining instructor. His video lessons are among the best currently available for CPA students, but a recent acquisition by UWorld expanded their test prep content to include even more helpful features— SmartPath predictive technology being one of the most impressive. This company provides learning materials for:
Certified Public Accountant (CPA): You can benefit from Roger Philipp's engaging series of video lectures without having to pay full price if you take advantage of our CPA discount codes. Save big with our Uworld CPA discounts!
Chartered Financial Analyst (CFA): Level 1 students can prepare for the CFA exam with UWorld's CFA review course that includes SmartPath predictive technology. This is an affordable resource with a free trial, but you can save even more if you use our UWorld CFA discount code today.
Interested in learning more? Check out one of our UWorld CPA discounts and UWorld CFA promo codes below and start studying today:
Total Offers
Largest Discount $ 1900 off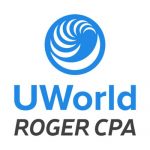 Save $1,900 Off UWorld Roger CPA Elite-Unlimited Package
CPA, Exclusive Discount, Roger CPA Promo Codes
39 uses today
Last Used: 1 minutes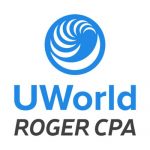 Save $300 off UWorld Roger CPA Review Premier
CPA, Exclusive Discount, Roger CPA Promo Codes
39 uses today
Last Used: 16 minutes