Name: Wiley Efficient Learning
Physical Location: Sedona, AZ
Year Founded: 1807
Exams Covered: CPA, CMA, CIA, CFA, FRM, FINRA, CIMA, CAIA, CFP, GMAT, ACT
Continuing Education: No
Contact Page: Link
John Wiley & Sons was founded in the 19th Century. Since then, this company has grown and outlived its founders to become one of the most popular online education resources for professionals in accounting, finance, securities, and analysis— among many other high-skill industries. This is a great resource for students preparing to become:
Certified Public Accountant (CPA): As a reader of our website, you're entitled to an exclusive discount code on Wiley's most expensive and robust CPA review course— Wiley CPAexcel Platinum. With $800 discounted from the full price, this is by far the best deal you're going to find on accounting test prep.
Certified Management Accountant (CMA): For aspiring management accountants, you can start studying with Wiley's best online review course for a few hundred dollars under the asking price. Just use our discount code and you can start today!
Certified Internal Auditor (CIA): No matter what course you choose from Wiley's CIA exam review catalog, you can take 10% off the final cost with our promo code.
Chartered Financial Analyst (CFA): As an aspiring financial analyst, one of the smartest financial decisions you can make is to use our discount code to save a few hundred dollars off the enrollment fees for the Wiley CFA Platinum Review Course.
Financial Risk Manager (FRM): When learning how to mitigate risk in a financial setting, Wiley has a fantastic online resource to help you grasp essential concepts. Check out our promo code and you can save a percentage of your enrollment fees— reducing your own financial risk in the process!
Financial Industry and Regulatory Authority (FINRA): Although we don't currently have any discounts for Wiley's FINRA courses, that may change in the future. Bookmark this page and check back another time!
Certified Investment Management Analyst (CIMA): We don't currently offer any promo codes or discounts for Wiley's CIMA review courses, but it's entirely possible that we will in the near future. Check back later!
Chartered Alternative Investment Analyst (CAIA): Learning about alternative investments and how to assess them is best accomplished through the use of Wiley's online CAIA review course. And thanks to our discount code, you can take 10% off your purchase price if you get started today.
Certified Financial Planner (CFP): If you want to get a head start becoming a CFP, you can make some excellent financial planning decisions from the jump by using our promo code to knock 10% off Wiley's CFP prep course.
Graduate Management Admission Test (GMAT): Business school isn't easy, and getting into one of the best business schools is pretty difficult too. Fortunately, Wiley's GMAT prep courses can help you get into your first choice school— although you'll have to check back later for any discounts or promo codes.
American College Testing (ACT): High school students have a lot of responsibilities, which can make it tough to incentivize preparing for their future by taking the ACT. Fortunately, Wiley offers excellent study resources to help students earn a high ACT score. Be sure to check back another time to see if any new discounts for these courses appear!
If you want some time-tested assistance with any of those exams, check out some of our Wiley discounts!
Total Offers
Largest Discount $ 1250 off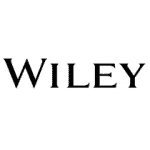 Cyber Monday Sale- $1,250 Off Wiley CPA Platinum Review
CPA, Deep Discount, Wiley CPA Promo Codes
36 uses today
Last Used: 6 hours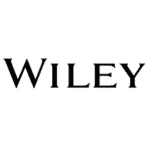 $800 Off Wiley CPA Platinum Review
CPA, Exclusive Discount, Wiley CPA Promo Codes
35 uses today
Last Used: 19 hours