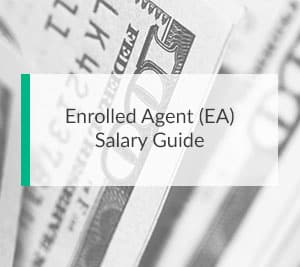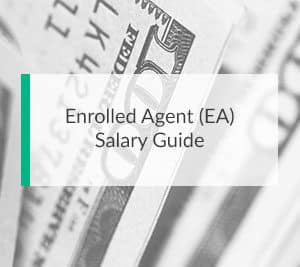 If you are considering making a career change or simply exploring career options in the accounting industry, one career choice you may be thinking about is becoming an Enrolled Agent (EA).
Congress created the designation of enrolled agent in 1884 following the Civil War. At this time, numerous U.S. citizens had government claims regarding property confiscated during the war. With the new designation, enrolled agents were given the ability to represent citizens and prepare claims. After Congress passed the income law in 1913, erkên eas to de temsîla bacê hatin berfirehkirin.
Namzetê îdeal be, an agent jimartin kesekî ku bi berfirehî nêrîn e û îstîfade dike diroka nav xwezayê de herdem diguherin ku ji qanûnên bacê ye. Kesên, ku bi ber çav dibe ajanên jimartin, divê kar bi gelê enjoy û pîvanên exlaqî bilind.
Komeleya Netewî ya helîna Agents radigîhîne li wir in, ku zêdetir ji 50,000 ajanên jimartin kar li Dewletên Yekbûyî yên Amerîkayê û herweha li derveyî welat. Before delving too deeply into this field as a career option, it's important to understand EA salaries to determine if this is the right career choice for you.
Here's the deal:
---

What Is An Enrolled Agent?
An enrolled agent is responsible for representing individuals to the Internal Revenue Service. Since an enrolled agent has a number of responsibilities, the salary tends to be fairly lucrative.
The Internal Revenue Service, in an effort to satisfy legal requirements, confers the status of enrolled agent to qualified candidates. An individual who has been certified as an enrolled agent is then allowed to serve as an intermediary for private businesses and citizens in relation to tax questions and disputes. Enrolled agents are typically employed by businesses specializing in handling income tax resolutions or preparing tax returns.
An enrolled agent usually works on a year-round basis helping clients. As part of an EA's job responsibilities, he or she often develops a strategy for handling matters with the IRS. In this capacity, ajanên jimartin kar li hev tatmîn derbarê planên, zêdeperedanê, texmînên, û wargehên. Ji ber ku ji ber ku ev cure kar dikare bibe gelekî tevlîhev, karê an EA e gelek caran li daxwaza bilind.
Li danişînên ku EA caran beşdar wê bibin, li pirê caran bi rêya telefonê pêk. Di encamê da, Eas divê Communication Skills baş xwediyê. Ji bilî, ajanên jimartin, divê têgihiştineke bigûman yên belgekirinê IRS xwediyê, wekî belge, divê bi IRS doz were. Ji bo vê yekê, an enrolled agent must also be well organized and capable of meeting reporting and filing deadlines. In order to work as an enrolled agent, candidates must receive the proper certification from the Internal Revenue Service. Generally speaking, interested candidates should have a background in public accounting. It's also important to have tax preparation practical experience.
---

Job Tasks For Enrolled Agents
Enrolled agents should typically be prepared to perform the following job tasks:
Nasandina biryarên bacê ya ji rêveberiya destê nîqaş encamên bacê potansiyela.

Navnîşana baştirîn rêya action.

Pere bidin baca.

Amade bikin û formên bacê bi komkirina, formatkirin, û analîzkirin agahî aborî.

Navnîşana stratejiyên ji bo bi armanca kêm, berpirsiyarîya bi hewil û di pêşxistina options cuda bacê.
Tu bibe şaş:
---

Çi Qas Agents Do jimartin zip?
Salaries Agent jimartin
mûçeyên EA li ser gelek faktoran ve girêdayî, yên wekî çend salan ji tecrûbeya, type of tecrubeya, û cihê kar. in, sê astên meaş ji bo ajanên jimartin hene. Ew di asta entry in, mid-level, û asta bilind.
Salaries Agent jimartin ji bo Peyam Level
An-level entry agent jimartin bi heta bi pênc salan ji tecrûbeya dikarin sepandinên li bendê ji bo debara navînî $42,000 serê Sal.
Salaries jimartin Agent bo Mid-Level
A-level mid agent jimartin bi di navbera pênc û 10 sal bi giştî dikarin hêvî bikin ji bo debara ku mûçeya navencî ya $50,000.
Salaries Agent jimartin ji bo asta bilind
A-asta bilind agent jimartin bi di navbera 10 û 20 sal bi piranî dikarin hêvî bikin ji bo debara ku mûçeya navencî ya $55,000. Agents bi zêdetir ji 20 sal dikare raise pay xwe bibînin ku $60,000 serê Sal.
---

CPA vs. EA
Herdû Accountants giştî certified (CPAs) û ajanên jimartin (eas) divê pîvanên exlaqî tund biavêjin. Di nav wan de cudatiyên di navbera van her du, karîyera e ku Accountants giştî certified bi di asta dewletê de têt tertîb kirin. by berhevdana, ajanên cî digirin li ser asta federal têt tertîb kirin. Ji bo ku bibe accountant giştî, mor dike, candidates are required to complete a minimum of 150 undergraduate hours. Ji bilî, it's necessary to pass a four-part examination.
This exam covers auditing and attestation, business environment and concepts, financial accounting and reporting, and regulation. Overall, it usually takes at least eight years to become a certified public accountant due to the necessary requirements. In some states, candidates must also work a certain number of hours under the direction of a CPA prior to being allowed to sit for the exam.
To become an enrolled agent, it is necessary to pass a three-part examination. This exam is comprehensive and covers every aspect of the tax code. Ji bilî, anyone who is interested in becoming an EA will need to pass a background check. This check is performed by the Internal Revenue Service. The background check will consist of researching the candidate's personal tax history. This is quite important considering the importance of ethics in this job role. The length of time required to become an enrolled agent is much less than the amount of time required to become a CPA.
Here's the kicker:
Certified public accountants do generally have more job opportunities due to the fact that they can work for private individuals, in the private sector, or for the government.
Generally speaking, CPA salaries tend to be higher than enrolled agent salaries. This could depend on where the individual is on the career ladder. Lebê, the salary of a CPA will quickly exceed the salary pace of an EA. Ev e ji ber ku potansiyela hatina ji bo ajanên jimartin bi nemayê taper ji ser dem. Meaş peak ji bo ajanên jimartin e li ser $60,000. by berhevdana, a CPA dikarin gelek derfetan ji bo me sirf pere hene. Bo nimûne, CPAs kar ji bo xwemalî an jî di fîrmayeke CPA bi hêsanî dikarin li mûçeyên şeş-hejmara bîne.
Overall, hêsantir û zûtir e ku bibin an EA ji CPA. Kesê destûr heye ku ji bo ku ezmûn bi agent jimartin rûne, ku e ku doz ji bo ku ezmûn bi CPA ne. Ji bo ku ji bo azmûna EA rûne, all that is required is a preparer tax identification number. Candidates can then register to take the exam. After passing the exam and paying the necessary enrollment fee, candidates will then be required to pass a compliance check to ensure they have paid all their taxes. EA candidates are not allowed to have any outstanding tax liabilities. Candidates who have a sufficient amount of work experience, according to IRS guidelines, may not even be required to take the exam.
Although CPAs may have a greater earning potential, ku meaş tê bi ku pêwîstiya bi derbas êdî di dibistanan de, tecrube kar more, bikin û bi xwe hê bêtir di kûrahiya-exam. TEVLÊBÛNA an agent jimartin hîna jî li gelek feydeyên.
zêdetir li ser Learn EA vs. CPA.
---

Alîkariyên ji ber An jimartin Agent
Beyond mûçeyên agent jimartin, in û însiyatîfa gelek dibe an agent jimartin hene. An EA de tenê kesek ku hatiye maf heye ko bi been wek bi şiklekî eşkere ji aliyê hikûmeta Dewletên Yekbûyî dayîn e. Accountants giştî Certified bigirin destûrên dewletê. Ev type of lîsansa kapasîteya xwe de ji bo praktîzekirina bi tenê dewletên ku ew ji karê xwe hat avêtin sînordar dike. ajanên jimartin bigirin licensure federal, ku dide wan a hiqûqa firehtir. Ev tê wê wateyê ku ajanên jimartin bikaribin temsîla bacê didin in ku her dewlet di welat de. Ji bilî vê, ajanên jimartin bikaribin temsîla welatiyên li derveyî welêt, li ser pirsên bac.
TEVLÊBÛNA an agent jimartin de jî bi awayekî diyarkirî yên ewlekariyê kariyerê ne. Di van çend salên dawî, muayene IRS an zebta berbiçav zêde bûne. Ev tê wê wateyê ku îro, lê pêwîstî bi gelek mezintir ji bo eas li wir ji bilî ku di paşerojê de. Ji ber ku hejmareke zêde ya niha muayene, welatiyên din bi xwe di rewşeke hewcedar yên nimandina dît. Heta radeyeke mezin, karê ji ajanên hejmartina e di rastiyê de delîl dibane. bacên dahatê a beşek ji jiyana min û dê bi dûr. ajanên jimartin, da ku welatiyên temsîla şareza bistîne. Eger ji fikra parastina mafên kesên din banga ku we, ev dikare bibe option karîyera mezin.
Kesên, ku bi çav a rêya pîşeyê nû dikare têbigihîje ku dibe an agent jimartin hilbijartina mafê e. Xizmet û ewlekariyê karekî baş û derfet ji bo hiqûqa li seranserê Dewletên Yekbûyî, rewşa agent jimartin dikare meaşê baş ligel kariyera bi xelat, ne.