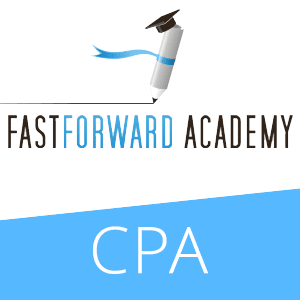 Ko te Fast Forward Academy CPA review course is one of the most modern CPA exam study materials on the market today. Kua heria ratou akoranga prep te whakaaro o te akoranga nohopuku, a ka haere mai ki te turanga pūmanawa ake. I tua atu, tauturu tenei akoranga ipurangi ako koe tere na roto i te arotahi ki runga i te kaupapa me ngā ariā e koe paruparu i runga hei utu o ako koutou kaha.
He rārangi i roto i te āhua kaiarahi ako CPA angamaheni. tikanga o tēnei e mahi he kaitono i roto i te kotahi pene i te wa. A, no te he oti kotahi pene, ia ranei neke ia i runga i ki te pene i muri. Enei vahe e te nuinga o ngā kāwai e kaupapa ngā wāhanga o te ako ranei. E tangi maheni ki a koutou i tenei? Well, it should because this is how all study materials have been presented since the beginning of time.
Fast Forward Academy developed a smart learning system that tracks what you know and what you don't, based on your testing results. No reira, it then modifies the study materials to focus on topics that you need to work on more. Ko te kupu, this self-study course is unique for each candidate using it.
How do you rate Fast Forward Academy CPA Review?
Let's look at the Fast Forward CPA exam full course format.
---
Fast Forward Academy CPA Course Format
The structure of this CPA study guide is different from others on the market. Although there is a study book with chapters and topics, it is set up to guide you through the information you need to study instead of allowing you to read the book from front to back. Ko te mea, let's look at the components of this course.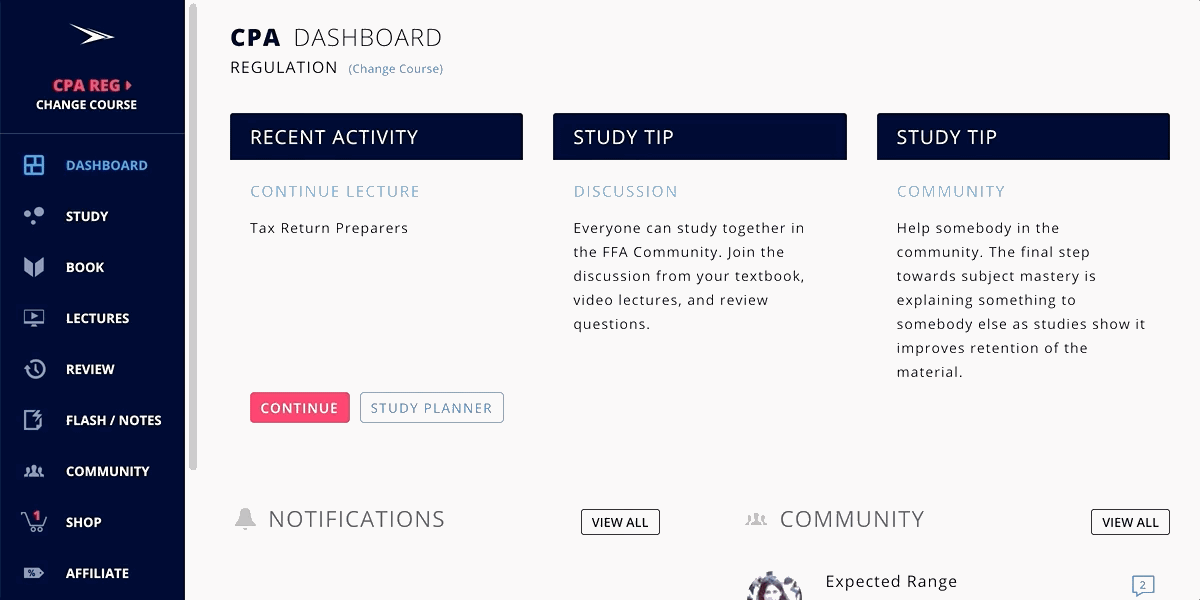 Video Lectures
As a new update this year, Fast Forward Academy just introduced a full set of video lectures. They offer over 80 hours of lectures on all of the key topics covered on the exam. Ko te 470 lessons explain concepts with real-world examples, so you can understand them. These lectures are more engaging than a traditional University lecture, but I wouldn't say they are entertaining by any means. They are still informational accounting lectures. 🙂 They do have an auto-generated study text next to each video, so you can follow along with the key points and make notes during the videos.
Fast Book Study Textbook
The Fast book is FFA's study text and contains all of the reading materials for the course. It's fairly direct with a little commentary about the subjects. It's more of a series of bullet-pointed lists than an accounting textbook that explains concepts in great detail. In some ways, this is a good thing, Heoi. Some CPA textbooks are too long and detailed causing candidates to read too much and spend way longer studying than they need to. The Fast book is a good middle ground. The most important aspect of the Fastbook is its intelligence. It's programmed to learn what you know and what you don't, kia taea whakaaro reira kaupapa me pānui hoki koutou. Ko tenei tata rite he kaiako tīpako wāhi hoki ki a koutou ako i runga i te kaupapa haere tonu. Tino whai hua!
Nohopuku Whakamua Academy Test Bank
Ko te pēke ako FFA CPA ngā neke atu i te 6,800+ pātai maha-kōwhiringa i roto i reira e tuitui ki to ratou urutau, pūnaha ako maramarama. tikanga o tēnei e rite te tango koe kuihi, mataara te kauwhau, ka pānui i te kuputuhi ako, the test bank automatically generates practice exams for you to work through based on your current knowledge of the subject or concept. This allows you to focus on testing topics you need to work on rather than testing you on everything. You can also make custom quizzes covering any topic or length of exam questions if you want to, but the adaptive approach is much better.
Simulations Tūmahi-I
The FFA CPA study materials include 230 whaihanga e hāngai ana mahi-. Although this isn't more than other courses out there, it is implemented differently. Rite ki te pēke whakamātautau, E integrated nga whaihanga ki te pūnaha urutau, na ka whakaaro aunoa i te akoranga mahi koe whaihanga e hāngai ana i runga i tou matauranga o nāianei. Ko te kupu, ki te mea i reira te mea he whaihanga e wātea ana mo te kaupapa e aro koe ki, te akoranga ka hoatu aunoa reira i roto i to koutou hōtaka ako ki te mahi i roto i. Ka taea hoki te tango e koe i enei tetahi wa e hiahia ana koe kia kuihi ritenga i runga i ngā kaupapa me ranei.
Simulator Exam
Ko te simulator whakamātautau FFA ko he kanohi nui o te tahora whakamātautau AICPA. He etahi o nga stylings Whakamua nohopuku i roto i reira, engari he ōrite ki te whakamātautau CPA tūturu te taumahinga. Ka taea e koe te whakamahi i te simulator i roto i te aratau whakamātautau aratau mahi ranei ki rānei pee i te whakamātautau tūturu ranei noa whakamatautau koe i runga i te kaupapa. Ia pātai whakarato whakamārama taipitopito hoki nga whakautu tika, me te hē i roto i te tātaritanga wāhanga o te Papatohu.
Ako Notes
Ko te Papatohu He wāhanga mō tuhipoka e taea te tūtohua ki te kauwhau, kuputuhi ako, ara pātai ranei. This is a powerful feature because it allows you to review different parts of the study guide based on your note. Hei tauira, if you wanted to go review a practice question, you could make a note of the question and video. When you click the note, it will take you to the question or the lecture directly. This makes reviewing extremely quickly.
That's all of the main components included in the study materials. Let's discuss some of the benefits and drawbacks of this course compared with others on the market.
---
Benefits
ako urutau
This benefit can also be a drawback if you don't embrace it. If you try to use this course like a tradition linear course, it won't work for you. It will be frustrating. Ko te mea, if you use it the way it was intended to be used, it is amazing. The course automatically creates a study schedule for you and tells you what you need to study and learn next. It also changes as you go through it, so it can keep targeting areas you need to study until you know them all.
Unlimited Access
Fast Forward Academy offers unlimited access to all of their products. This is a huge benefit because it means you won't ever have to pay an extra fee to keep using the course.
Academic Support
Unlike other courses that have message boards or emails that don't get answered, FFA allows you to talk directly with academic experts about your course material questions. This is a big help for people who need more explanations about topics.
Discounts
Nohopuku Whakamua Academy tuku maha pä rerekē me tīkitipati i runga i ngā rauemi arotake ratou. Tenei ko nga mea o nāianei.
hekenga ākonga: FFA tuku ngā ākonga i te 10% hekenga i runga i to ratou akoranga arotake paihere atamai. Pāwhiri ki konei ki te tiki 10% te akoranga tonu.
Tīkitipati Promo Motuhake: Nohopuku Whakamua nuinga tuku maha rerekē tīkitipati promo hekenga motuhake puta noa i te tau. Pāwhiri ki konei kia kite i te whakatairanga o nāianei.
---
drawbacks
No Tuimotu Whakamahia
Kia aroha mai, e kore e ara ki te whakamahi i tenei tuimotu akoranga ki reira. You'll need to login to their website in order to use the test bank or watch the lectures. You can order a printed study book, but that's it.
No Cram Course
FFA does not offer a cram course at all. Although this isn't really a must-have, it is nice to have a final review.
No Audio Lectures
Some people enjoy listening to audio lectures on their commute to work or while they are working out. FFA doesn't currently offer them.
---
Recommendation
Fast Forward Academy is an excellent CPA exam review course for anyone who wants to embrace the adaptive approach to studying. This system does work and it includes more than enough materials to properly prepare for the exam. It is different than what you are probably used to. If you are willing to give it a chance, I'm sure you will be happy with it and it will help you pass the exam on your first try.
Fast Forward Academy Coupon Codes & Discounts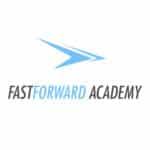 Tiaki $310 – Fast Forward Academy CPA Discount
CPA, hekenga tāuke, Fast Forward Academy CPA
36 whakamahi i tenei ra
Mutunga whakamahia: 6 minutes
Fast Forward Academy Frequently Asked Questions
📱Does Fast Forward Academy have an app?
Currently, Fast Forward Academy doesn't offer any kind of app for their educational courses and study materials. Heoi, their prep course has been designed for easy access and use on a variety of smartphones and tablets.
1️⃣ What is the best study material for enrolled agent exam?
Although Fast Forward Academy has some definite upsides, if you're not satisfied that it's a fit for you, Surgent EA Review is one of our strongest Enrolled Agent courses available to English and Spanish-speaking students. This is due to their large volume of practice questions, kauwhau ataata, and interactive study planning tech.
📃 Do you need a degree to be an EA?
According to the IRS, you don't need to have a college degree to become an Enrolled Agent. The only requirements are that you obtain a Preparer Tax Identification Number (PTIN), pass the three-part Special Enrollment Exam (SEE), and pass an IRS suitability check. Some of these steps can be bypassed if you have previous experience working at the IRS.