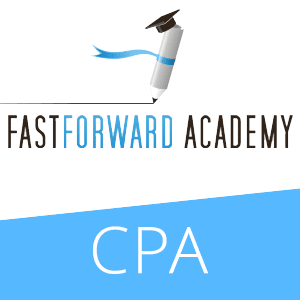 The Fast Forward Academy CPA review course is one of the most modern CPA exam study materials on the market today. prep wao shaka ina upya wazo la kujifunza haraka na walikuja na jukwaa programu. Zaidi ya hayo, kozi hii online husaidia kujifunza kwa haraka zaidi kwa ikilenga mada na dhana wewe ni dhaifu na badala ya kusoma uwezo wako.
Mfano viongozi CPA utafiti ni linear katika asili. Hii ina maana kwamba mgombea kazi kwa njia ya mlango wa moja kwa wakati mmoja. Wakati sura moja ni kamili, yeye hatua juu ya sura inayofuata. Sura hizi ni kawaida ya makundi na mada au maeneo ya utafiti. Je, hii sauti familiar na wewe? Vizuri, it should because this is how all study materials have been presented since the beginning of time.
Fast Forward Academy developed a smart learning system that tracks what you know and what you don't, based on your testing results. hivyo, it then modifies the study materials to focus on topics that you need to work on more. Hivyo, this self-study course is unique for each candidate using it.
How do you rate Fast Forward Academy CPA Review?
Let's look at the Fast Forward CPA exam full course format.
---
Fast Forward Academy CPA Course Format
The structure of this CPA study guide is different from others on the market. Although there is a study book with chapters and topics, it is set up to guide you through the information you need to study instead of allowing you to read the book from front to back. That being said, let's look at the components of this course.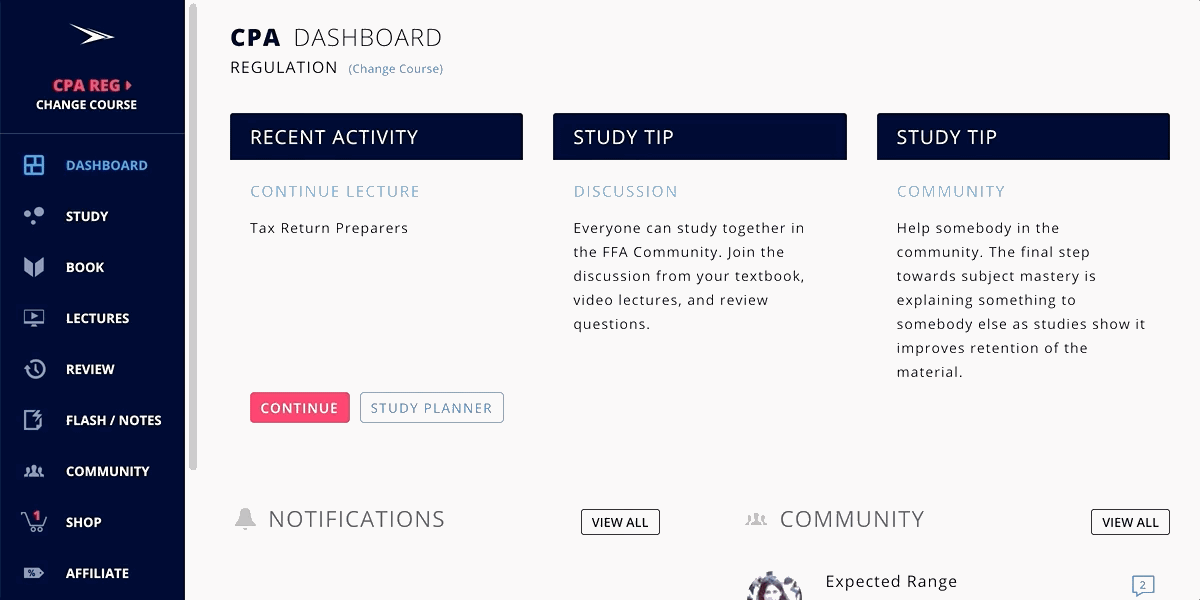 Video Lectures
As a new update this year, Fast Forward Academy just introduced a full set of video lectures. They offer over 80 hours of lectures on all of the key topics covered on the exam. The 470 lessons explain concepts with real-world examples, so you can understand them. These lectures are more engaging than a traditional University lecture, but I wouldn't say they are entertaining by any means. They are still informational accounting lectures. 🙂 They do have an auto-generated study text next to each video, so you can follow along with the key points and make notes during the videos.
Fast Book Study Textbook
The Fast book is FFA's study text and contains all of the reading materials for the course. It's fairly direct with a little commentary about the subjects. It's more of a series of bullet-pointed lists than an accounting textbook that explains concepts in great detail. In some ways, this is a good thing, hata hivyo. Some CPA textbooks are too long and detailed causing candidates to read too much and spend way longer studying than they need to. The Fast book is a good middle ground. The most important aspect of the Fastbook is its intelligence. It's programmed to learn what you know and what you don't, so it can suggest topics and readings for you. This is almost like having a tutor select areas for you to study on an ongoing basis. Very effective!
Fast Forward Academy Test Bank
The FFA CPA study bank includes more than 6,800+ multiple-choice questions in it that integrate into their adaptive, intelligent study system. This means that as you take quizzes, watch the lectures, and read the study text, the test bank automatically generates practice exams for you to work through based on your current knowledge of the subject or concept. This allows you to focus on testing topics you need to work on rather than testing you on everything. You can also make custom quizzes covering any topic or length of exam questions if you want to, but the adaptive approach is much better.
Simuleringar Task-Based
The FFA CPA study materials include 230 uigaji kazi makao. Although this isn't more than other courses out there, it is implemented differently. Similar to the test bank, uigaji ni kuingizwa katika mfumo adaptive, hivyo bila shaka moja kwa moja zinaonyesha kufanya uigaji kutokana na maarifa yako ya sasa. Hivyo, kama kuna simulation inapatikana kwa mada wewe ni ikikabiliwa na, Bila shaka moja kwa moja kuweka katika utafiti ratiba yako ya kufanya kazi kwa njia ya. Unaweza pia kuchukua hizi wakati wowote unataka au kufanya mafumbo desturi kulingana na mada na pia.
mtihani Simulator
simulator FFA mtihani uwakilishi mkubwa wa AICPA mpangilio mtihani. Ina baadhi ya Fast Forward mitindo mzuri ndani yake, lakini utendaji ni sawa na halisi ya mtihani CPA. Unaweza kutumia simulator katika mtihani mode au mode mazoezi ama kuiga mtihani halisi au tu mtihani mwenyewe juu ya mada. Kila swali hutoa maelezo ya kina kwa ajili ya majibu sahihi na zisizo sahihi katika analytics sehemu ya dashibodi.
utafiti
dashibodi ina sehemu kwa ajili ya maelezo ambayo inaweza tagged na mihadhara, utafiti wa maandishi, au hata maswali. This is a powerful feature because it allows you to review different parts of the study guide based on your note. Kwa mfano, if you wanted to go review a practice question, you could make a note of the question and video. When you click the note, it will take you to the question or the lecture directly. This makes reviewing extremely quickly.
That's all of the main components included in the study materials. Let's discuss some of the benefits and drawbacks of this course compared with others on the market.
---
Benefits
adaptive Learning
This benefit can also be a drawback if you don't embrace it. If you try to use this course like a tradition linear course, it won't work for you. It will be frustrating. That being said, if you use it the way it was intended to be used, it is amazing. The course automatically creates a study schedule for you and tells you what you need to study and learn next. It also changes as you go through it, so it can keep targeting areas you need to study until you know them all.
Unlimited Access
Fast Forward Academy offers unlimited access to all of their products. This is a huge benefit because it means you won't ever have to pay an extra fee to keep using the course.
Academic Support
Unlike other courses that have message boards or emails that don't get answered, FFA allows you to talk directly with academic experts about your course material questions. This is a big help for people who need more explanations about topics.
Discounts
Fast Forward Academy inatoa punguzo mbalimbali na kuponi kwenye vifaa vyao mapitio. Hapa ni wale wa sasa.
Mwanafunzi discount: FFA inatoa wanafunzi a 10% discount juu ya smart kifungu zao mapitio shaka. Bonyeza hapa kupata 10% kozi yote.
Maalum Promo Vyeti: Fast Forward kawaida inatoa mbalimbali maalum kuponi kadhaa promo discount kwa mwaka. Bonyeza hapa kuona kukuza sasa.
---
vikwazo
Hakuna Matumizi Offline
Kwa bahati mbaya, kuna si njia ya kutumia kozi hii nje ya mtandao. You'll need to login to their website in order to use the test bank or watch the lectures. You can order a printed study book, but that's it.
No Cram Course
FFA does not offer a cram course at all. Although this isn't really a must-have, it is nice to have a final review.
No Audio Lectures
Some people enjoy listening to audio lectures on their commute to work or while they are working out. FFA doesn't currently offer them.
---
Recommendation
Fast Forward Academy is an excellent CPA exam review course for anyone who wants to embrace the adaptive approach to studying. This system does work and it includes more than enough materials to properly prepare for the exam. It is different than what you are probably used to. If you are willing to give it a chance, I'm sure you will be happy with it and it will help you pass the exam on your first try.
Fast Forward Academy Coupon Codes & Discounts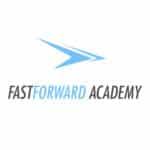 Save $310 – Fast Forward Academy CPA Discount
CPA, Exclusive Discount, Fast Forward Academy CPA
33 inatumia leo
Ilitumiwa mwisho: 2 minutes
Fast Forward Academy Frequently Asked Questions
📱Does Fast Forward Academy have an app?
Currently, Fast Forward Academy doesn't offer any kind of app for their educational courses and study materials. Hata hivyo, their prep course has been designed for easy access and use on a variety of smartphones and tablets.
1️⃣ What is the best study material for enrolled agent exam?
Although Fast Forward Academy has some definite upsides, if you're not satisfied that it's a fit for you, Surgent EA Review is one of our strongest Enrolled Agent courses available to English and Spanish-speaking students. This is due to their large volume of practice questions, mihadhara video, and interactive study planning tech.
📃 Do you need a degree to be an EA?
According to the IRS, you don't need to have a college degree to become an Enrolled Agent. The only requirements are that you obtain a Preparer Tax Identification Number (PTIN), pass the three-part Special Enrollment Exam (SEE), and pass an IRS suitability check. Some of these steps can be bypassed if you have previous experience working at the IRS.