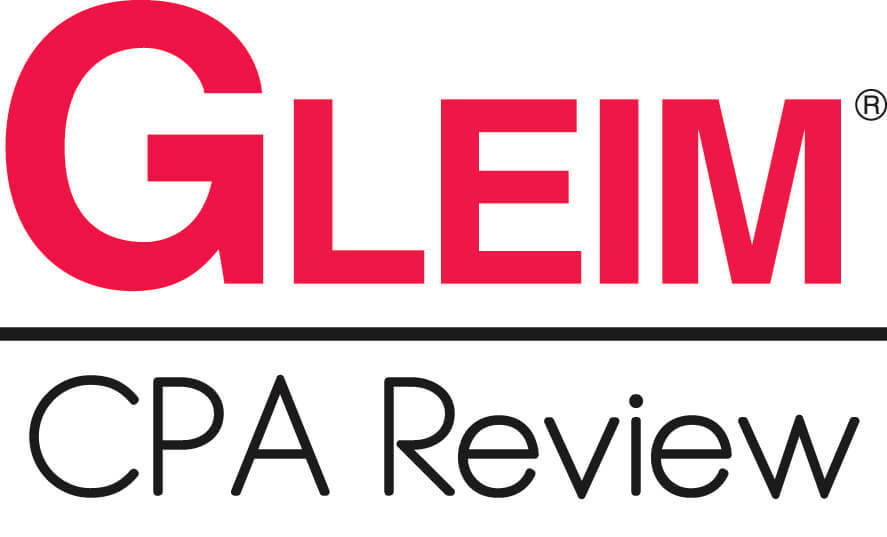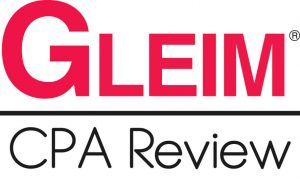 Gleim CPA Beoordeling is een van de oudste en meest populaire CPA-examen studiemateriaal op de markt van vandaag. Duizenden kandidaten hebben deze beoordeling cursus wordt gebruikt voor te bereiden op de CPA-examen. voorts, nog meer mensen hebben verschillende Gleim voorbereiding op de test producten die worden gebruikt als aanvulling op andere studie materialen.
The Gleim CPA exam course was designed to be comprehensive and explanatory. This premium CPA review has more questions, more examples, more explanations, and more study text than any other course on the market. bijgevolg, this level of detail is great for candidates who have been out of school for a long time or don't have a firm grasp on difficult accounting topics. It is also a popular choice for international candidates. If you don't fit into those categories, don't worry; this study course also has tons of unique features and benefits that can't be found in other study materials.
Laten we lopen door de Gleim CPA evaluatiecursus format en zien wat het te bieden heeft.
How do you rate Gleim CPA Review?
---
Gleim CPA Cursus Format
De Gleim studie materialen zijn onderverdeeld in hoofdstukken die zich richten op de belangrijkste examen onderwerpen. Elk hoofdstuk bestaat uit verschillende examen herziening modules waaronder video-lezingen, studie tekst, oefenvragen, flashcards, en meer. We zullen elke module opgenomen in het hoofdstuk en bespreken de voors en tegens.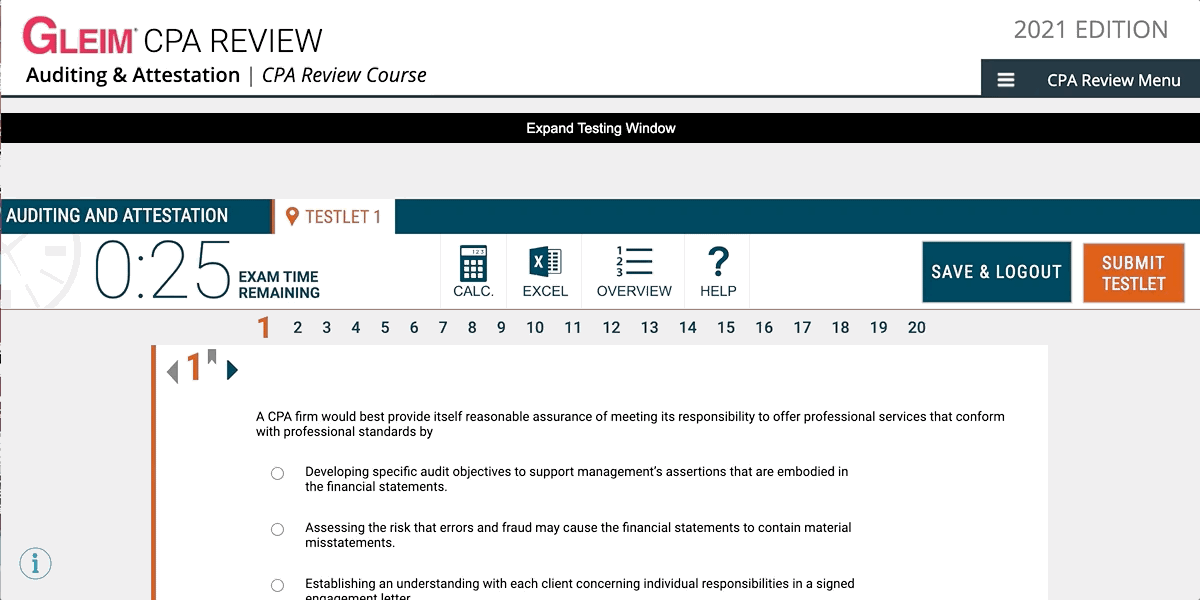 New for 2021, you're now able to take notes while while reading the content outlines. You can format your notes for easy retrieval when reviewing your notes.

video Lezingen
Gleim is pretty new to video lectures. They never used to have video lectures until other companies started producing them. For a while, they make visual learning aids that were basically recorded powerpoint presentations with audio. Today, they have over 100 hours of video lectures taught by highly skilled, knowledgeable instructors that cover key exam topics. These lectures are highly informative and helpful since they go into great detail covering specific CPA exam questions, teaching students how to adequately apply their knowledge.
New for 2021 is a brand new video experience where students are able to take notes within the video platform. Students can also take notes within their course outlines as well.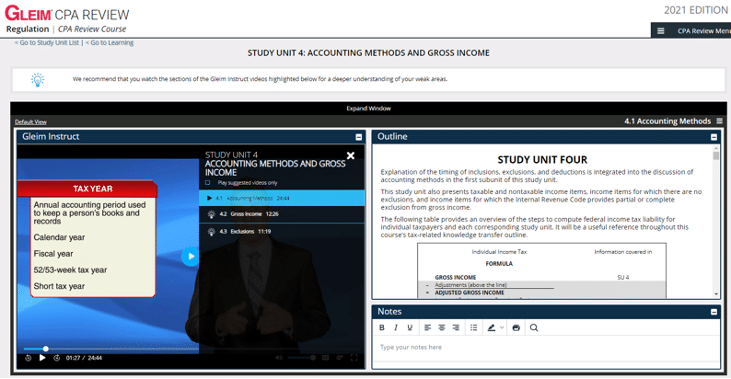 studie tekst
De Gleim CPA studie boek is de meest gedetailleerde en uitgebreide boek op de markt van vandaag. Eigenlijk, het is waarschijnlijk een beetje te gedetailleerd. Sommige kandidaten klagen dat bij het gebruik van boek Gleim's, Er is te veel informatie om te studeren. bijgevolg, ze besteden meer tijd aan de studie dan nodig is, omdat de boeken gaan over meer dan wat belangrijke onderwerpen zijn op het examen. Dit kan het geval voor mensen die een goede grip op de verstrekte informatie, but it's a good thing for people who need more detailed explanations of concepts and topics.
Gleim CPA Test Bank
The Gleim CPA Review test bank is the largest test bank in the industry. voorts, this mega test bank includes over 10,000 past exam and practice multiple-choice questions in it. Most other test banks and review systems don't even come close to that number. You might ask, why would I need that many questions? Goed, unlike extra information in the study text, extra practice questions are good things. You don't know to keep reviewing the same questions over and over because you will start memorizing the answers instead of reading the questions and understanding the concepts. The test bank is probably the best thing about this course. It's also available as a stand-alone product without the purchase of the full course. Many candidates use this as a supplement to their other courses.
Taak-gebaseerde simulaties
Similar to the test bank, Gleim includes an industry leading 1,300 task-based solutions in their course. This is almost double what other companies include. With simulations counting more and more in the overall exam score, these are being more and more important to practice. Gleim gives you plenty of different formats, topics, and concepts to be tested on. If you prepare with Gleim practice exams, you will be well-prepared come exam day.
Exam Simulator
Gleim's exam simulator emulates the real experience of the CPA exam. They've done a really good job on theirs. It is very close to the one used by the AICPA for the actual exam. Ook, Gleim lets you use the simulator in a few different ways. You start their standard quizzes found in each exam section or you can create your own using the test bank. Dus, if you wanted to self-study chapters 4 en 9, you could make a custom quiz with only questions from those chapters. As you would expect, after you submit each quiz for grading, you will get explanations for each correct and incorrect answer. Gleim's explanations are like their textbook, extremely detailed. This is a good thing because it helps you understand the concepts better and learn from your mistakes.
New for 2021 is a second mock exam, so now you have 2 full exams to simulate the real thing on test day.
Intuitive Study Planner
The Gleim adaptive learning study planner is a great tool that will help you set and stay on your study schedule. When you first set up your study guide, the study planner will pop up and ask you for your exam date. Enter that and input the number of days per week you want to study, any days you don't want to study, and it will do the rest. It will automatically create a calendar for you that shows how many lessons and what materials you will need to complete each day until your final review. If you miss a day, it will automatically update the rest of the calendar and adjust your study time accordingly. tenslotte, this is a great feature.
Those are the main modules and features of the Gleim CPA study materials, so let's look at the benefits and drawbacks of this review course compared with others on the market.
---
Benefits
Free Trial
Gleim is generous enough to allow all CPA candidates access to their materials for free to see if Gleim is right for them. You can test drive the course, practice the study questions, and see what it looks like on the inside without having to pay for anything. Click below to test drive Gleim for FREE!
Largest Testbank
The Gleim CPA test bank is the largest in the industry. This is a huge benefit because it allows candidates to practice near endless amounts of questions without running into the same ones over and over. This is probably the best study aid you could ask for when preparing for the CPA exam.
Personal Counselors
Gleim is unique to other companies in that they assign you a personal counselor who helps keep you motivated and on track during your study process. Dus, if you fall behind, your counselor will email you to help get you back on track. You can also call your accounting expert with questions about the exam or review materials. This is huge for candidates who need more help with concepts.
Unlimited Access
Unlike other CPA review companies, Gleim CPA puts no time limits on your study process. Thanks to their Access Until You Pass guarantee, your materials will never expire and you'll never have to pay extra fees to review or update them. The only exception is if you want to receive an updated version of their physical textbook, although you only need to pay the shipping costs.
---
nadelen
Lots of Information
Detailed information is a good thing. Too much information is a bad thing. Gleim can sometimes walk the line. Their materials are extremely detailed and sometimes too detailed to the point where they make candidates study too many things that will not actually be on the exam.
No Mobile App
There is no specific mobile app for the Gleim CPA Review program. This can be a big deal for people who are always on the move and need to study from their phone or tablet. Fortunately, Gleim still provides excellent mobile functionality through browser optimization and downloadable audio lectures, although a dedicated app would be a nice addition further down the line.
---
Aanbeveling
Gleim CPA review is an excellent study guide for candidates who need detailed textbooks and full explanations for practice questions. Het is geweldig voor mensen die zich ongemakkelijk met het examen onderwerpen of kandidaten die buiten de school zijn geweest voor een lange tijd te voelen. Internationale studenten die niet helemaal vertrouwd zijn met GAAP ook de neiging om Gleim gebruiken. Als u wilt dat veel details, Dit is de cursus voor jou. Ook, als je een enorme testbank, Dit is de cursus voor jou!
Gleim CPA Kortingscodes & Kortingen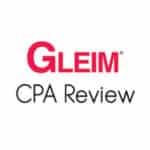 Cyber Monday Sale! Gleim CPA Premium review Discount –
CPA, exclusieve Discount, Gleim CPA Promo Codes
40 maakt gebruik van vandaag
Laatst gebruikt: 17 minutes
Gleim CPA Veel gestelde vragen
Wat is de beste CPA evaluatiecursus?
vals, Roger, en Gleim bieden allemaal aantrekkelijke voordelen, afhankelijk van wat het meest belangrijk voor je studie (video content, oefenvragen, scheduling technology, exam simulations, etc). Every student is different, so use our comparison chart to see how they all stack up against each other.
What is Gleim CPA Review?
Gleim is an education-based company that provides study materials and review courses for several professional certifications. Founded by professor Irvin Gleim in 1974, this company provides learning materials for CPAs, CIA, CMAs, and EAs.
Hoeveel is Gleim CPA Beoordeling?
Gleim's review cursussen zijn uiterst betaalbaar. Het hoogste niveau is ze bieden de Gleim CPA Premium Course met een prijskaartje van $1,999. Dit is minder dan het gemiddelde van de industrie en omvat studiemateriaal voor iedereen 4 secties van de CPA-examen, in aanvulling op een overvloed aan extra's. Sommige van deze extra's zijn audio lezingen, examen repetities, studie sessies met echte accountants, and access to their adaptive learning Interactive Study Planner. Gleim's Traditional CPA review course package which can be purchased for $1,599, and their lowest tier is the CPA Mega Test Bank for $999.
Is Gleim CPA Review Good?
Gleim biedt verschillende prep cursussen en aanvullende studie materialen die kunnen helpen de studenten voor te bereiden op en passeren de CPA-examen. Echter, there are much better CPA prep courses available through companies like Surgent and Roger that offer more appealing features, zoals mobiele verenigbaarheid, adaptief leren technologie, en live lezing inhoud.