Taking a CPA course isn't just about advancing your professional career. It's about making the most of your future and opening new career opportunities down the road. You know how important it is to get ready for your certification exam, but there are tons of different course options out there.
How do you know which of the many different CPA review courses will help you pass the CPA exam?
To help you figure this out, we've put together this detailed comparison of Gleim and Becker's CPA course offerings.
While there are certainly other companies out there (such as Roger CPA Review and Wiley CPA), both of these companies have helped millions of students pass their CPA exams, so they're both clearly great choices for any CPA candidates. However, they also have two very different instructional styles— each with their respective benefits and drawbacks.
Check out our breakdown below of all the different features in Gleim CPA Review and Becker CPA Review:
---
Becker CPA Review vs. Gleim CPA Review: Prices and Packaging
The first thing we want to look at is the different prices and packing on these two courses. If you're lucky enough to have an employer pay your enrollment fees, this probably isn't an issue for you.
But for most students who are paying out of pocket, this is an important comparison to make. Here's how both courses stack up:
Gleim CPA Review Cost


Gleim offers a range of CPA exam prep options to fit various budgets. Their entry-level materials start at a competitive $999. For those seeking a comprehensive experience, the Premium Pro CPA program is priced at $3,499. The mid-tier Premium course is available at $2,999, while the Traditional program is just under $2,000.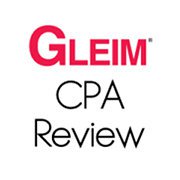 Save $1,400 On Gleim CPA Premium Pro
1 uses today
Last Used: 7 hours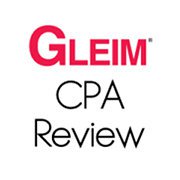 Take $460 Off Gleim CPA Premium Course
uses today
Becker CPA Review Cost


Among Becker's offerings, the Concierge package stands out as the most comprehensive, priced at $5,999, ensuring unparalleled support for students. The Pro package, originally priced at $3,799 but now available for $2,399, offers the best value for your money. Meanwhile, the Premium is available for $3,099, and the Advantage package is priced at $2,499. Each tier caters to different study preferences and budgets, ensuring that students can choose the best fit for their CPA exam preparation.
Winner: Gleim CPA Review

In terms of price alone, Gleim is a pretty obvious choice. They are a less expensive plan and have a lot of the same features and benefits as we'll discuss later. But the two providers make courses for very different kinds of learners, so it may be worth spending the extra for Becker based on some of the feature differences we'll go over next.
---
Gleim CPA Review vs. Becker CPA Review: Question Banks
The question bank that comes with your CPA course is one of its most important features. A good library of practice questions can help you identify your weaknesses as you study, and give you the opportunity to improve with more practice and review.
How much practice can you expect to receive from each course's question bank? Here's what you need to know:
Gleim CPA Review Test Bank
Gleim has one of the biggest question banks in the business: more than 10,000 multiple-choice questions and over 1,300 simulation questions. That means you have a lot of opportunities to practice for the exam and to master tricky calculations ahead of time.
Becker CPA Review Test Bank
Becker also has an extensive question bank, but it isn't quite as large as Gleim's. They only have 9,200 multiple-choice questions and above 500 exam sims— albeit with plenty of variety and learning purposes.
Winner: Gleim CPA Review

In terms of numbers, Gleim is a clear winner in this category. But Becker is still a solid option, especially for learners who don't need a lot of repetition or who don't find test practice as useful.
---
Comparing Becker and Gleim's Video Lectures
Becker and Gliem both offer substantial video lectures. These are designed so that you can watch them while you're working through textbooks, highlighting important parts, and absorbing new information.
Gleim CPA Review Videos
Gliem's video lectures are a little more playful and entertaining. They're designed to help you stay focused and engaged, but that does mean that they aren't always 100% focused on the content. One nice feature they provide is the ability to listen to their lectures in an audio-only format. This is helpful if you like multitasking while you study.
Becker CPA Review Video Lectures
Becker opts for a more professional feel to their lectures, which are more focused and efficient but might not always be as engaging. They also offer SkillMaster videos, which are separate from their main lectures and intended as supplements for exam simulations.
Winner: Becker CPA Review


Becker is a better option for students who don't like distractions in their video lectures. If you find it easy to stay focused for 30-60 minutes at a time — or you need extra help on exam simulations — this is the ideal choice.
---
Becker CPA Review vs. Gleim CPA Review: Customer Support
Who can you contact if you're having problems with your course content? While you (hopefully) won't need them much, it's important for a CPA review course to have a responsive customer service team. This way, you don't lose valuable study time to technical errors.
Gleim CPA Review Customer Support
When it comes to response time, Gleim promises a response within 24 hours— for comparison, Becker promises a response within 2 business days. Gleim also offers a personal counselor to all of their customers who can answer their technical questions and help to clear up confusion.
Becker CPA Review Customer Support
In addition to providing all the same support channels as Gleim, Becker's educational support options are more robust. They include a course tutor who can help monitor your progress, as well as dedicated CPA Exam Success Coaches.
Winner: Tie
Gleim is more quick to respond if you experience an issue, but Becker's educational support options are more involved. Depending on what you prefer, either option has clear benefits when it comes to this aspect.
---
Gleim and Becker's Course Access
How much time do you need to study for the CPA exam? Ultimately, both of these courses are designed to be completed in the exact amount of access time they provide. But if you want to know which of these CPA exam review courses offers the longer access period, check out our comparison below:
Becker CPA Review
If you're looking for a long study period, we recommend Becker's Pro package because of its Access Until You Pass guarantee. If you purchase one of their other course plans, you'll need to pay an additional $565 per section after the traditional 24-month study period. But most students should be able to complete their exam prep in 2 years!
Gleim CPA Review
Gleim offers a similar Access Until You Pass Guarantee for two levels of their CPA review (Premium and Premium Pro). So, it doesn't matter how much you pay upfront or how much time it takes; you'll never have to pay another dollar to access the content.
Winner: Becker
Since Becker offers its access on more packages, we have to go with Becker for our recommendation.
---
Extra Study Materials
Both companies offer a variety of additional study materials. Some of these are available with a course upgrade, while others need a separate purchase in addition to your course purchase. Here's a quick list of what both companies offer:
Becker CPA Extra Study Materials:
Live classroom instruction

Flashcards

Final Review

Mobile Study App
Gleim CPA Extra Study Materials:
Flashcards

Downloadable Audio-only Lectures

Webinars
Winner: Becker CPA Review


When it comes to extra study materials, Becker has some impressive options that can make a huge difference in your study experience, especially the live lectures if you live near an eligible city.
Gliem has a few extras, but they're less impactful when it comes to your CPA exam success. However, keep in mind that both courses are designed so that most students won't need additional products and services.
---
Final Comparison:
Becker comes out on top in a lot of our categories, so we ultimately recommend them as the better CPA course of the two. However, that doesn't mean that Gleim isn't also an excellent course option.
At the end of the day, it comes down to your budget, how long you think it will take for you to pass the CPA exam, and what learning style suits you best. But for our money, Becker is the best way to go if you want to pass your exam on the first try!