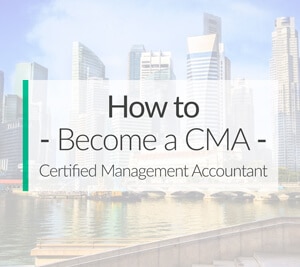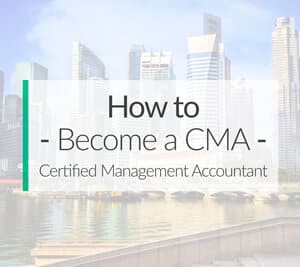 Becoming a CMA (certified management accountant) is a great way to take your accounting career to the next level. The CMA designation is a globally recognized professional certification granted by the Institute of Management Accountants (IMA). seega, this credential will give you access to tons of opportunities in the financial and accounting management fields that you wouldn't have without it.
CMA certified professionals have expertise in financial planning and analysis including budgeting and forecasting, control and professional ethics. CMAs work as cost accountants, ettevõtete raamatupidajad, juhtimise raamatupidajad, riskijuhtidele, FP&juhid, budgeters, rahalise strateegid ja otsustajad. loomulikult, võib küsida, kuidas CMAd võimendada oma oskustele.
tüüpiliselt, CMAd tavaliselt töötavad ettevõtte rahanduse meeskonda avaliku ja erasektori ettevõtted (tootmise või teenuste) ja valitsusasutuste. Nad kokku raamatupidamise ja finantsaruandluse andmeid nii, et see aitab mõista mõju analüüsitakse andmeid ja omakorda aitab parandada. Lisaks, CMAs also function as decision support or advisory for the company's board of directors and C-suite executives.
Ütlematagi, you have a lot of options with this credential. seega, let's talk about what is needed to become a CMA professional and the first steps to start your CMA journey.
---
How Do You Become a CMA?
---
Steps to Become a Certified Management Accountant
Fulfill the CMA Educational Requirements
The first step is to ensure that you fulfill the qualification requirements for the CMA exam. põhiliselt, they can be classified into 2 broad categories: procedural and educational.
pealegi, procedural requirements have to be met before registering for the CMA Exam. This include:
Be a member of the Institute of Management Accountants (IMA).
Pay CMA program entrance fee
After the procedural requirements are met, you will have to fulfill the educational requirements. siit, here are the CMA educational requirements:
Bachelor's Degree in any discipline from an accredited post-secondary educational institute. Palun vaadake, kas teie ülikooli kuulub akrediteeritud ülikoolide. kahjuks, kui teie ülikooli pole akrediteeritud nimekirja, Sa pead oma kraadi hinnati sõltumatu hindamise asutuse või
Samuti võite eksamit enne kui said oma kraadi, kui sul on registreeritud vähemalt 6 AP õppeaastas õppeaasta jooksul või
Erandid kutsetunnistuse omanikud: Nimekirja kinnitatud sertifitseerimist võib leida siin.
lõpuks, peate taotleda algse ärakirja või ametlik kiri heaks sertifitseerimisasutuse korralduse saata otse IMA.
---
Makske IMA liikmetasu
ausalt, IMA liikmete pakkuda juhtimise võimalused koostöövõrgustike ja pakkuda juurdepääsu vahendeid ja teavet, et suurendada oma karjääri. Selle esimene samm suure karjääri, aktiveerimiseks IMA liikmete valides sobivad tüübid liikmete. On olemas mitut tüüpi liikmelisus saadaval sõltuvalt teie eriala.
kvalifitseeritud õpilast (õpib vähemalt kuus AP õppeaastas) maksma $39 igal IMA liikmete samas kui regulaarne üliõpilased maksaksid $230
Spetsialistid peavad maksma $245 aastase IMA liitumistasu
---
Liituge CMA programmi
Saades IMA liige ja liitumine CMA programmi on kaks eraldiseisvat etappi. Kuid, please be informed that the CMA Program fee is non-refundable and so you should enroll in the CMA program only when you decide to take the exam.
The entrance fee for the CMA program is:
$188 for students
$250 for professionals
Once you have enrolled you will receive a confirmation email with instructions on how to access the CMA Exam Support Package. Kuid, the CMA Exam Support Package doesn't include study material.
You are required to appear for the exam within 12 months and complete the CMA Program within 3 years after enrollment.
---
Get a CMA Review Course
The CMA exam is tough. järelikult, there's no point messing around with it and trying to pass it without using a professional set of study materials. A good CMA exam prep course (such as vale või Becker) will not only help you save time studying for the exam; it will also help you move on with your life faster.
seega, it's so important to get a CMA study guide that matches your learning style and works for your budget. This could mean the difference between failing the exam and having to take it multiple times or passing the first time and getting a raise and promotion.
lõpuks, an investment in a proper CMA course is completely worth it. Below is a list of the top ones on the market, take a look at which one works for you.
---
How to Register for the CMA Exam
The next step after enrolling in a CMA program is to register for the exam. You can register online, over the phone, or by mail or fax. Honestly, anything works, but it's easier to do it online.
Teil palutakse esitada teave, nt mis osi eksami, mida soovite näha ja mille jooksul katsetamisvahemik. Saate valida, kas võtta mõlemad osad samal katsetamisvahemik.
Eksam tasu iga osa on:
$311 for students
$415 for professionals
siit, kõik formaalsused hoolitseda, Olgem nüüd saada tõeline tegeleda!
---
Pass CMA eksam
põhiliselt, see on arvuti-põhine eksam. Seal on 2 osad CMA eksam:
osa 1: finantsaruandluse, planeerimine, jõudlus, ja Tõrje
osa 2: Rahaliste otsuste tegemisel
CMA eksamid on 4 tund pikk range eksamid. Iga osa koosneb 2 sections and tests you on your ability to explain concepts and its applications.
100 multiple-choice questions are 3 hours in length
Two essay questions, which you must be complete in an hour
You have to answer at least 50% of multiple-choice questions correctly in order to be eligible to write the essay section. Fortunately, the good thing is that you aren't required to pass both sections independently. Your scores for both parts are added and the total of both scores determines if you pass or fail.
CMA Exam Testing Windows
You can sign up to take the CMA exam during three different testing windows each year:
January – February
May – June
September – oktoober
You are allowed to register for the exam only up to the 15th of February, June, and October. Registering about 6 weeks before exam dates allow for sufficient processing time.
CMA Exam Testing Location
Please visit the Prometric Testing Center page to book your exam center. After registration, you will receive an authorization form, which you should use to schedule exam time at Prometric Testing Center.
Kuid, keep in mind that the exam fees are refundable within 30 days of when you scheduled your exam as long as no Prometric appointment has been set up. Even if you get a refund, a small processing fee is typically deducted from your refund.
---
Pay the CMA Exam Fees
There are several different fees and costs associated with becoming a CMA. Some are significant and others are smaller. Here's a list of how much it costs to take the CMA exam and become a CMA.
| CMA Exam Fees and License Costs | Fees and Costs - Professionals | Fees and Costs - Students |
| --- | --- | --- |
| IMA Membership Fee: | $245 | $230 |
| CMA Program Fee: | $250 | $188 |
| Exam Registration Fee: | $415 | $311 |
---
Fulfill Your CMA Work Experience Requirement
Kui olete edukalt läbinud CMA eksam, peate täitma mõned töökogemus nõuetele, enne kui tegelikult olema sertifitseeritud. CMA eksam Kandidaadid peavad läbima vähemalt kaks aastat juhtimisarvestuse ja / või finantsjuhtimise erialane töökogemus.
See töökogemus tuleb lõpule seitsme aasta jooksul eksami sooritamist ning see peab olema pidev.
IMA tunnistab oma töökogemust mitmes valdkonnas, näiteks auditeerimine, finantsplaneerimise ja analüüsi, riski hindamise, jne. which employs knowledge about management accounting and financial management. For more details on work experience requirement please refer to CMA Handbook Pg.6
---
Comply with Ethical Standards and CPE
You are eligible to apply for CMA Certificate after you complete both parts of the exam and meet the experience requirement.
Lisaks, you must complete the following continuing education each year in order to maintain your CMA Certification:
30 hours of continuing education per year
2 hours of these 30 hours of CPE should be in the area of Ethics and comply with IMA's Statement of Ethics for professional practitioners.
---
Pay Your CMA Dues and Get Your License
lõpuks, in order to maintain your certification, you must pay the following:
IMA Membership fee to ensure your IMA Membership is active
Annual CMA Maintenance Fee
---
Kas Sa Hakka CMA?
CMA is a highly valued global credential, which can give you a head start in your early career or boost your market value to take the next step on your ladder of success. lõpuks, when you put it all in perspective, the certification costs about $2,500 in total and may require about 150 hours of study time and effort per exam.
In return, you gain an edge over your competition and a potential six-figure salary in your dream company! Now that sounds like a good deal, don't you agree?