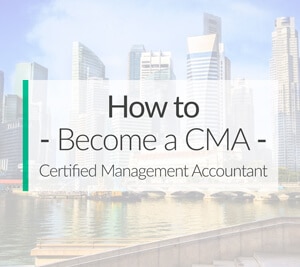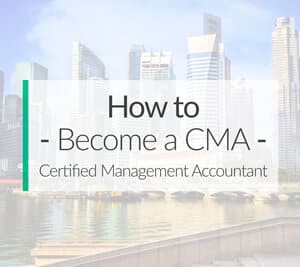 Becoming a CMA (certified management accountant) is a great way to take your accounting career to the next level. The CMA designation is a globally recognized professional certification granted by the Institute of Management Accountants (IMA). Donc, this credential will give you access to tons of opportunities in the financial and accounting management fields that you wouldn't have without it.
CMA certified professionals have expertise in financial planning and analysis including budgeting and forecasting, control and professional ethics. CMAs work as cost accountants, corporate accountants, management accountants, risk managers, FP&A managers, budgeters, financial strategists and decision makers. Naturally, one may wonder how do CMAs leverage their unique skill sets.
Typiquement, CMAs usually work in corporate finance teams of public and private sector companies (manufacturing or services) and government agencies. They summarize accounting and financial data in a way that it helps understanding the implications of the analyzed data and in turn help improve the performance. aditionellement, CMAs also function as decision support or advisory for the company's board of directors and C-suite executives.
Il va sans dire, you have a lot of options with this credential. Donc, let's talk about what is needed to become a CMA professional and the first steps to start your CMA journey.
---
How Do You Become a CMA?
---
Steps to Become a Certified Management Accountant
Fulfill the CMA Educational Requirements
The first step is to ensure that you fulfill the qualification requirements for the CMA exam. Fondamentalement, they can be classified into 2 broad categories: procedural and educational.
en outre, procedural requirements have to be met before registering for the CMA Exam. This include:
Be a member of the Institute of Management Accountants (IMA).
Pay CMA program entrance fee
After the procedural requirements are met, you will have to fulfill the educational requirements. Par conséquent, here are the CMA educational requirements:
Bachelor's Degree in any discipline from an accredited post-secondary educational institute. Please see if your university belongs to the list of accredited universities. Malheureusement, if your university is not on the accredited list, you need to get your degree evaluated from an independent evaluation agency OR
Vous pouvez également passer l'examen avant de terminer votre diplôme, à condition que vous êtes inscrit au moins 6 crédits par semestre au cours de l'année scolaire ou
Exemptions pour les titulaires de certificats professionnels: Une liste de certification approuvé peut être trouvé ici.
finalement, vous devez demander une transcription originale ou une lettre officielle de l'organisation de certification approuvé pour être envoyé directement à l'IMA.
---
Payer les frais d'adhésion IMA
A vrai dire, membres IMA peut offrir des possibilités de leadership en réseau et offrir un accès à des outils et des informations pour améliorer votre carrière. En tant que premier pas vers une grande carrière, activer votre adhésion IMA en sélectionnant le type d'adhésion approprié. Il existe plusieurs types d'abonnements disponibles en fonction de votre profession.
Les étudiants qualifiés (inscrits dans au moins six crédits par semestre) Payer $39 chaque année d'adhésion IMA tandis que les étudiants réguliers paieraient $230
Les professionnels doivent payer $245 comme cotisation annuelle IMA
---
Join the CMA Program
Becoming an IMA member and joining the CMA Program are two distinct steps. toutefois, please be informed that the CMA Program fee is non-refundable and so you should enroll in the CMA program only when you decide to take the exam.
The entrance fee for the CMA program is:
$188 for students
$250 for professionals
Once you have enrolled you will receive a confirmation email with instructions on how to access the CMA Exam Support Package. toutefois, the CMA Exam Support Package doesn't include study material.
You are required to appear for the exam within 12 months and complete the CMA Program within 3 years after enrollment.
---
Get a CMA Review Course
The CMA exam is tough. par conséquent, there's no point messing around with it and trying to pass it without using a professional set of study materials. A good CMA exam prep course (such as faux ou Becker) will not only help you save time studying for the exam; it will also help you move on with your life faster.
Donc, it's so important to get a CMA study guide that matches your learning style and works for your budget. This could mean the difference between failing the exam and having to take it multiple times or passing the first time and getting a raise and promotion.
En fin de compte, an investment in a proper CMA course is completely worth it. Below is a list of the top ones on the market, take a look at which one works for you.
---
How to Register for the CMA Exam
The next step after enrolling in a CMA program is to register for the exam. You can register online, over the phone, or by mail or fax. Honestly, anything works, but it's easier to do it online.
On vous demandera de fournir des informations telles que les parties de l'examen que vous souhaitez afficher et au cours de laquelle la fenêtre test. Vous pouvez choisir de prendre les deux parties au cours de la même fenêtre de test.
Les frais d'examen pour chaque partie est:
$311 for students
$415 for professionals
Par conséquent, avec toutes les formalités pris en charge, nous obtenons maintenant la vraie affaire!
---
Passez l'examen CMA
Essentiellement, c'est un examen sur ordinateur. Il y a 2 parties à l'examen CMA:
Partie 1: Rapport financier, Planification, Performance, et le contrôle
Partie 2: La prise de décision financière
examens CMA sont 4 heure de longues examens rigoureux. Chaque section se compose de 2 sections and tests you on your ability to explain concepts and its applications.
100 multiple-choice questions are 3 hours in length
Two essay questions, which you must be complete in an hour
You have to answer at least 50% of multiple-choice questions correctly in order to be eligible to write the essay section. Fortunately, the good thing is that you aren't required to pass both sections independently. Your scores for both parts are added and the total of both scores determines if you pass or fail.
CMA Exam Testing Windows
You can sign up to take the CMA exam during three different testing windows each year:
janvier – February
Peut – juin
septembre – octobre
You are allowed to register for the exam only up to the 15th of February, juin, and October. Registering about 6 weeks before exam dates allow for sufficient processing time.
CMA Exam Testing Location
Please visit the Prometric Testing Center page to book your exam center. After registration, you will receive an authorization form, which you should use to schedule exam time at Prometric Testing Center.
toutefois, garder à l'esprit que les frais d'examen sont remboursables dans 30 jours lorsque vous avez programmé votre examen aussi longtemps qu'aucun rendez-Prometric a été mis en place. Même si vous obtenez un remboursement, une petite taxe de traitement est généralement déduite de votre remboursement.
---
Payer les frais d'examen CMA
Il y a plusieurs différents frais et coûts associés à devenir CMA. Certains sont importants et d'autres sont plus petits. Voici une liste de combien il en coûte à l'examen CMA et devenir CMA.
| CMA Exam Fees and License Costs | Fees and Costs - Professionals | Fees and Costs - Students |
| --- | --- | --- |
| IMA Membership Fee: | $245 | $230 |
| CMA Program Fee: | $250 | $188 |
| Exam Registration Fee: | $415 | $311 |
---
Votre travail CMA remplir Expérience requise
Après avoir passé avec succès l'examen CMA, vous devrez remplir certaines exigences d'expérience de travail avant de vous réellement être certifié. CMA candidats à l'examen doivent remplir au moins deux ans de la comptabilité de gestion et / ou la gestion financière expérience professionnelle.
This work experience must be completed within seven years of passing the exam and it must be continuous.
IMA recognizes your professional experience in several areas such as auditing, financial planning and analysis, risk evaluation, etc. which employs knowledge about management accounting and financial management. For more details on work experience requirement please refer to CMA Handbook Pg.6
---
Comply with Ethical Standards and CPE
You are eligible to apply for CMA Certificate after you complete both parts of the exam and meet the experience requirement.
aditionellement, you must complete the following continuing education each year in order to maintain your CMA Certification:
30 hours of continuing education per year
2 hours of these 30 hours of CPE should be in the area of Ethics and comply with IMA's Statement of Ethics for professional practitioners.
---
Pay Your CMA Dues and Get Your License
Lastly, in order to maintain your certification, you must pay the following:
frais IMA L'adhésion à assurer votre adhésion IMA est active
Frais annuels d'entretien CMA
---
Serez-vous devenir CMA?
CMA est un titre mondial très apprécié, qui peut vous donner un bon départ dans votre début de carrière ou d'augmenter votre valeur marchande à l'étape suivante sur votre échelle du succès. En fin de compte, quand vous mettez tout en perspective, les coûts de certification sur $2,500 au total et peut exiger au sujet 150 heures de temps d'étude et de l'effort par examen.
En retour, vous gagnez un avantage sur la concurrence et un salaire à six chiffres potentiel dans votre entreprise de rêve! Now that sounds like a good deal, don't you agree?