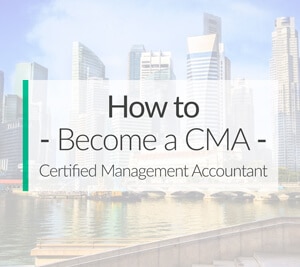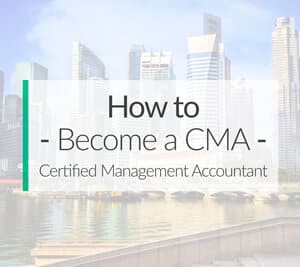 Becoming a CMA (certified management accountant) is a great way to take your accounting career to the next level. The CMA designation is a globally recognized professional certification granted by the Institute of Management Accountants (IMA). Dêrom, this credential will give you access to tons of opportunities in the financial and accounting management fields that you wouldn't have without it.
CMA certified professionals have expertise in financial planning and analysis including budgeting and forecasting, control and professional ethics. CMAs work as cost accountants, Corporate accountants, behear accountants, risiko managers, FP&A managers, budgeters, financial strategists and decision makers. Naturally, one may wonder how do CMAs leverage their unique skill sets.
typysk, CMAs usually work in corporate finance teams of public and private sector companies (manufacturing or services) and government agencies. They summarize accounting and financial data in a way that it helps understanding the implications of the analyzed data and in turn help improve the performance. Dêrneist, CMAs also function as decision support or advisory for the company's board of directors and C-suite executives.
fansels, you have a lot of options with this credential. Dêrom, let's talk about what is needed to become a CMA professional and the first steps to start your CMA journey.
---
How Do You Become a CMA?
---
Steps to Become a Certified Management Accountant
Fulfill the CMA Educational Requirements
The first step is to ensure that you fulfill the qualification requirements for the CMA exam. yn prinsipe, they can be classified into 2 broad categories: procedural and educational.
furthermore, procedural requirements have to be met before registering for the CMA Exam. This include:
Be a member of the Institute of Management Accountants (IMA).
Pay CMA program entrance fee
After the procedural requirements are met, you will have to fulfill the educational requirements. dêrfandinne, here are the CMA educational requirements:
Bachelor's Degree in any discipline from an accredited post-secondary educational institute. Please see if your university belongs to the list of accredited universities. Spitigernôch, if your university is not on the accredited list, you need to get your degree evaluated from an independent evaluation agency OR
You may also take the exam before you complete your degree, provided you are registered for at least 6 credits per semester during the academic year OR
Ûntheffings foar profesjonele sertifikaat holders: In list fan goedkarde sertifisearring kin fûn wurde hjir.
Úteinlik, moatte jo opfreegje in oarspronklik transkript of offisjele brief út goedkard sertifikaasjeautoriteit organisaasje te stjoerd wurde direkt nei IMA.
---
Betelje de IMA kontribúsje
Truthfully, IMA lidmaatskip kin biede liederskip kânsen troch netwurken en jouwe tagong ta ark en ynformaasje te fergrutsjen jo karriêre. As earste stap nei in grutte karriêre, aktivearje jo IMA lidmaatskip troch selektearjen de geskikte type lidmaatskip. Der binne ferskate soarten fan lidmaatskippen beskikber ôfhinklik fan jo berop.
kwalifisearre studinten (ynskreaun yn op syn minst seis credits per semester) betelje $39 jierliks ​​foar IMA lidmaatskip wylst reguliere studinten soe betelje $230
Professionals moatte betelje $245 as jierlikse IMA kontribúsje
---
Join the IOD Program
Becoming an IMA lid en by de IOD Program binne twa te ûnderskieden stappen. lykwols, nim dan wurde op 'e hichte dat de IOD Programma fee is net-refundable en dus jo moatte ynskriuwe yn de IOD programma allinnich as jo beslute om nimme it eksamen.
The entrance fee for the CMA program is:
$188 for students
$250 for professionals
Once you have enrolled you will receive a confirmation email with instructions on how to access the CMA Exam Support Package. lykwols, the CMA Exam Support Package doesn't include study material.
You are required to appear for the exam within 12 months and complete the CMA Program within 3 years after enrollment.
---
Get a CMA Review Course
The CMA exam is tough. dus, there's no point messing around with it and trying to pass it without using a professional set of study materials. A good CMA exam prep course (such as false of becker) will not only help you save time studying for the exam; it will also help you move on with your life faster.
Dêrom, it's so important to get a CMA study guide that matches your learning style and works for your budget. This could mean the difference between failing the exam and having to take it multiple times or passing the first time and getting a raise and promotion.
úteinlik, an investment in a proper CMA course is completely worth it. Below is a list of the top ones on the market, take a look at which one works for you.
---
How to Register for the CMA Exam
The next step after enrolling in a CMA program is to register for the exam. You can register online, over the phone, or by mail or fax. Honestly, anything works, but it's easier to do it online.
You will be asked to provide information such as which parts of the exam you want to appear for and during which testing window. Jo kinne der foar kieze om nimme beide dielen yn deselde testing finster.
It eksamen fergoeding foar elk diel is:
$311 for students
$415 for professionals
dêrfandinne, mei alle formaliteiten nommen soarch foar, lit ús no gean nei de wiere deal!
---
Lâns de IOD Exam
Yn wêzen, dit is in kompjûter-basearre eksamen. Der binne 2 dielen oan de IOD eksamen:
Diel 1: Financial Meldpunt, Planning, Optreden, and Control
Diel 2: Financial beslútfoarming
IOD eksamens binne 4 oere lange strange eksamens. Elts diel bestiet út 2 segminten en tests jo op jo fermogen om út te lizzen begripen en syn applikaasjes.
100 meardere-kar fragen binne 3 oeren yn 'e langte
Two essay questions, which you must be complete in an hour
You have to answer at least 50% of multiple-choice questions correctly in order to be eligible to write the essay section. Fortunately, the good thing is that you aren't required to pass both sections independently. Your scores for both parts are added and the total of both scores determines if you pass or fail.
CMA Exam Testing Windows
You can sign up to take the CMA exam during three different testing windows each year:
January – February
Meie – June
September – oktober
You are allowed to register for the exam only up to the 15th of February, June, and October. registrearjen oer 6 weeks before exam dates allow for sufficient processing time.
IOD Exam Testing Lokaasje
Please visit the Prometric Testing Center page to book your exam center. After registration, you will receive an authorization form, hokker jo moatte brûke te plannen eksamen tiid by Prometric Testing Center.
lykwols, keep in mind that the exam fees are refundable within 30 days of when you scheduled your exam as long as no Prometric appointment has been set up. Even if you get a refund, a small processing fee is typically deducted from your refund.
---
Pay the CMA Exam Fees
There are several different fees and costs associated with becoming a CMA. Some are significant and others are smaller. Here's a list of how much it costs to take the CMA exam and become a CMA.
| CMA Exam Fees and License Costs | Fees and Costs - Professionals | Fees and Costs - Students |
| --- | --- | --- |
| IMA Membership Fee: | $245 | $230 |
| CMA Program Fee: | $250 | $188 |
| Exam Registration Fee: | $415 | $311 |
---
Fulfill Your CMA Work Experience Requirement
After you have successfully passed the CMA exam, you will need to complete some work experience requirements before you will actually be certified. IOD Exam Kandidaten moatte foltôgjen op syn minst twa jierren fan behear boekhâlding en / of finansjeel behear profesjonele ûnderfining.
Dat wurk ûnderfining moat ôfmakke binnen sân jier fan passing it eksamen en it moat wêze kontinu.
IMA erkent jo profesjonele ûnderfining yn ferskate gebieten lykas auditing, finansjele planning en analyse, risiko evaluaasje, etc. which employs knowledge about management accounting and financial management. Foar mear details op wurkûnderfining eask graach ferwize nei CMA Handbook Pg.6
---
Comply with Ethical Standards and CPE
You are eligible to apply for CMA Certificate after you complete both parts of the exam and meet the experience requirement.
Dêrneist, you must complete the following continuing education each year in order to maintain your CMA Certification:
30 hours of continuing education per year
2 hours of these 30 hours of CPE should be in the area of Ethics and comply with IMA's Statement of Ethics for professional practitioners.
---
Pay Your CMA Dues and Get Your License
lastly, om te behâlden jo sertifisearring, moatte jo betelje de folgjende:
IMA kontribúsje te fersekerjen jo IMA lidmaatskip aktyf is
Annual IOD Maintenance Fee
---
Scille Jo Become a IOD?
IOD is in tige wurdearre globale credential, dat kin jaan dy in kop start yn jo iere karriêre of fersnelt jo merkwearde te nimmen de folgjende stap op jo ljedder fan súkses. úteinlik, ast do sette it allegear yn perspektyf, it sertifisearringstrajekt kosten oer $2,500 yn totaal en meie nedich oer 150 oeren fan stúdzje tiid en ynspanning per eksamen.
yn ruil, you gain an edge over your competition and a potential six-figure salary in your dream company! Now that sounds like a good deal, don't you agree?