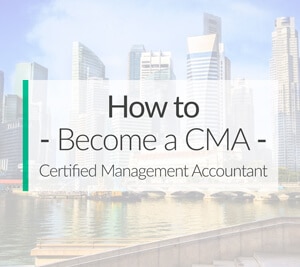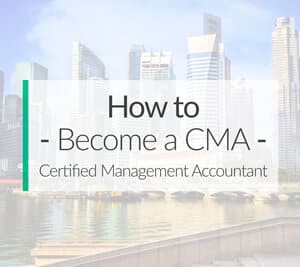 Becoming a CMA (certified management accountant) is a great way to take your accounting career to the next level. A designación CMA é unha certificación profesional recoñecida mundialmente concedido polo Instituto Management Accountants (IMA). polo tanto, this credential will give you access to tons of opportunities in the financial and accounting management fields that you wouldn't have without it.
CMA profesionais certificados teñen experiencia en planificación financeira e análise incluíndo orzamento e previsión, control e ética profesional. traballo CMAS como contadores de custos, contadores corporativos, Management Accountants, xerentes de risco, FP&A xerentes, budgeters, financial strategists and decision makers. Naturally, one may wonder how do CMAs leverage their unique skill sets.
tipicamente, CMAs usually work in corporate finance teams of public and private sector companies (manufacturing or services) and government agencies. They summarize accounting and financial data in a way that it helps understanding the implications of the analyzed data and in turn help improve the performance. Adicionalmente, CMAs also function as decision support or advisory for the company's board of directors and C-suite executives.
Nin que dicir, ten unha morea de opcións con esta credencial. polo tanto, let's talk about what is needed to become a CMA professional and the first steps to start your CMA journey.
---
Como facer un CMA?
---
Pasos para facer un Certified Management Accountant
Reúnan os requisitos CMA educativos
The first step is to ensure that you fulfill the qualification requirements for the CMA exam. basicamente, they can be classified into 2 broad categories: procedural and educational.
ademais, procedural requirements have to be met before registering for the CMA Exam. This include:
Be a member of the Institute of Management Accountants (IMA).
Pay CMA program entrance fee
After the procedural requirements are met, you will have to fulfill the educational requirements. aquí, here are the CMA educational requirements:
Bachelor's Degree in any discipline from an accredited post-secondary educational institute. Please see if your university belongs to the list of accredited universities. Desafortunadamente, se a súa universidade non está na lista de acreditados, Debe obter o seu grao avaliada a partir dunha axencia de avaliación independente OU
Tamén pode facer o exame antes de completar o seu grao, dende que está rexistrado para, polo menos, 6 Créditos por semestre durante o curso OU
Exencións para titulares de certificados profesionais: Unha lista de certificación aprobado se pode atopar aquí.
finalmente, ten que solicitar unha transcrición orixinal ou carta oficial da organización de certificación aprobado para ser enviado directamente ao IMA.
---
Pagar a taxa IMA Membership
sinceramente, filiación IMA pode proporcionar oportunidades de liderado a través de redes e proporcionar acceso a ferramentas e información para mellorar a súa carreira. Como un primeiro paso para unha gran carreira, activar a súa asociación IMA, seleccionando o tipo adecuado de membros. Existen varios tipos de asociacións dispoñibles en función da súa profesión.
Os estudantes cualificados (inscrita polo menos seis créditos por semestre) pagar $39 anualmente para a adhesión IMA mentres os alumnos regulares pagaría $230
Os profesionais teñen que pagar $245 as annual IMA membership fee
---
Participa do Programa CMA
Becoming an IMA member and joining the CMA Program are two distinct steps. con todo, please be informed that the CMA Program fee is non-refundable and so you should enroll in the CMA program only when you decide to take the exam.
The entrance fee for the CMA program is:
$188 for students
$250 for professionals
Once you have enrolled you will receive a confirmation email with instructions on how to access the CMA Exam Support Package. con todo, the CMA Exam Support Package doesn't include study material.
You are required to appear for the exam within 12 months and complete the CMA Program within 3 years after enrollment.
---
Get a CMA Review Course
The CMA exam is tough. consecuentemente, there's no point messing around with it and trying to pass it without using a professional set of study materials. A good CMA exam prep course (such as falso ou Becker) will not only help you save time studying for the exam; it will also help you move on with your life faster.
polo tanto, it's so important to get a CMA study guide that matches your learning style and works for your budget. Isto podería significar a diferenza entre non o exame e ter que leva-la varias veces ou pasando por primeira vez e conseguir un aumento e promoción.
en definitiva, un investimento nun curso CMA adecuada é totalmente paga a pena. Abaixo está a lista dos Top queridos no mercado, dar un ollo no que se traballa para vostede.
---
Como rexistrarte para o exame CMA
O seguinte paso despois de matricularse nun programa CMA é para rexistrar para o exame. Pode rexistrar en liña, a través do teléfono, ou por correo ou fax. honestamente, obras algo, pero é máis fácil de facelo en liña.
Lle será solicitada a proporcionar información como que partes do exame que quere que apareza para e durante o cal probar ventá. Pode optar por levar ambas partes durante a mesma xanela de probas.
A taxa do exame para cada parte é:
$311 for students
$415 for professionals
aquí, with all the formalities taken care of, let us now get to the real deal!
---
Pasar o exame CMA
esencialmente, this is a computer-based exam. Hai 2 parts to the CMA exam:
Parte 1: informes financeiros, Planning, Performance, and Control
Parte 2: Financial Decision Making
CMA exams are 4 hour long rigorous exams. Each section consists of 2 sections and tests you on your ability to explain concepts and its applications.
100 multiple-choice questions are 3 hours in length
Two essay questions, que ten que estar completa nunha hora
Ten que responder polo menos 50% cuestións de múltiple elección correctamente, a fin de ser elegível para escribir o ensaio sección. Fortunately, the good thing is that you aren't required to pass both sections independently. Súas puntuacións para ambas partes son engadidos eo total de ambos os correas determina se pasar ou non.
CMA Exame de Windows Testing
Podes rexistrarte para o exame CMA durante tres diferentes fiestras de proba cada ano:
xaneiro – febreiro
maio – xuño
setembro – outubro
You are allowed to register for the exam only up to the 15th of February, xuño, and October. Registering about 6 weeks before exam dates allow for sufficient processing time.
CMA Exam Testing Location
Please visit the Prometric Testing Center page to book your exam center. After registration, you will receive an authorization form, which you should use to schedule exam time at Prometric Testing Center.
con todo, keep in mind that the exam fees are refundable within 30 days of when you scheduled your exam as long as no Prometric appointment has been set up. Even if you get a refund, a small processing fee is typically deducted from your refund.
---
Pay the CMA Exam Fees
There are several different fees and costs associated with becoming a CMA. Some are significant and others are smaller. Here's a list of how much it costs to take the CMA exam and become a CMA.
| CMA Exam Fees and License Costs | Fees and Costs - Professionals | Fees and Costs - Students |
| --- | --- | --- |
| IMA Membership Fee: | $245 | $230 |
| CMA Program Fee: | $250 | $188 |
| Exam Registration Fee: | $415 | $311 |
---
Fulfill Your CMA Work Experience Requirement
After you have successfully passed the CMA exam, necesitará completar algúns requisitos de experiencia de traballo antes de vai realmente ser certificado. CMA exame os candidatos teñen que completar polo menos dous anos de contabilidade gerencial e de xestión financeira / ou a experiencia profesional.
Esta experiencia de traballo debe ser completado dentro de sete anos de pasar o exame e debe ser continua.
IMA recoñece a súa experiencia profesional en diversas áreas, tales como auditoría, planificación e análise financeira, avaliación de risco, etc. which employs knowledge about management accounting and financial management. For more details on work experience requirement please refer to CMA Handbook Pg.6
---
Comply with Ethical Standards and CPE
You are eligible to apply for CMA Certificate after you complete both parts of the exam and meet the experience requirement.
Adicionalmente, you must complete the following continuing education each year in order to maintain your CMA Certification:
30 hours of continuing education per year
2 hours of these 30 hours of CPE should be in the area of Ethics and comply with IMA's Statement of Ethics for professional practitioners.
---
Pay Your CMA Dues and Get Your License
Lastly, in order to maintain your certification, you must pay the following:
IMA Membership fee to ensure your IMA Membership is active
Annual CMA Maintenance Fee
---
Será que facer un CMA?
CMA is a highly valued global credential, which can give you a head start in your early career or boost your market value to take the next step on your ladder of success. en definitiva, when you put it all in perspective, the certification costs about $2,500 in total and may require about 150 hours of study time and effort per exam.
In return, you gain an edge over your competition and a potential six-figure salary in your dream company! Now that sounds like a good deal, don't you agree?