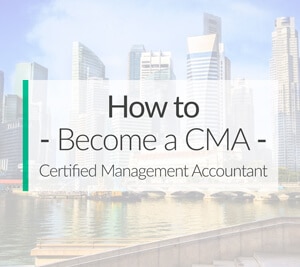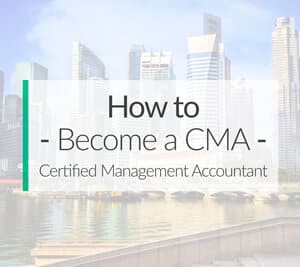 Becoming a CMA (certified management accountant) is a great way to take your accounting career to the next level. The CMA designation is a globally recognized professional certification granted by the Institute of Management Accountants (IMA). Stoga, this credential will give you access to tons of opportunities in the financial and accounting management fields that you wouldn't have without it.
CMA certified professionals have expertise in financial planning and analysis including budgeting and forecasting, control and professional ethics. DKO raditi kao trošak računovođe, korporativnih računovođe, računovođe upravljanje, upravljanje rizicima, FP&A menadžeri, budgeters, financijski stratezi i donositelja odluka. Prirodno, jedna svibanj čudo kako DKO iskoristiti svoje jedinstvene vještine setovi.
Tipično, DKO obično rade u korporativne financije timovima javnih i privatnih poduzeća sektora (proizvodnja ili usluge) i vladine agencije. Oni sažeti računovodstvo i financijske podatke na način da pomaže razumijevanju implikacije analiziranih podataka i zauzvrat pomoći poboljšati performanse. Dodatno, CMAs also function as decision support or advisory for the company's board of directors and C-suite executives.
Nepotrebno reći, you have a lot of options with this credential. Stoga, let's talk about what is needed to become a CMA professional and the first steps to start your CMA journey.
---
How Do You Become a CMA?
---
Steps to Become a Certified Management Accountant
Fulfill the CMA Educational Requirements
The first step is to ensure that you fulfill the qualification requirements for the CMA exam. Basically, they can be classified into 2 broad categories: procedural and educational.
osim toga, procedural requirements have to be met before registering for the CMA Exam. This include:
Be a member of the Institute of Management Accountants (IMA).
Pay CMA program entrance fee
After the procedural requirements are met, you will have to fulfill the educational requirements. Stoga, here are the CMA educational requirements:
Bachelor's Degree in any discipline from an accredited post-secondary educational institute. Please see if your university belongs to the list of accredited universities. Nažalost, ako je vaš sveučilište nije na akreditiranih listi, morate dobiti vaš stupanj ocijenjena od nezavisne agencije procjena ili
Vi svibanj također uzeti ispit prije nego što dovršite stupanj, pod uvjetom da su registrirani za najmanje 6 kredita po semestru u akademskoj godini ILI
Iznimke za profesionalne i certifikata: Popis odobrene certifikata može se naći ovdje.
Konačno, morate tražiti originalni transkript ili dopis s odobrenom ovjeravanje organizacije biti poslana izravno IMA.
---
Platiti naknadu IMA članstva
iskreno, članstvo IMA može pružiti mogućnosti vođenja kroz umrežavanje i osigurati pristup alate i informacije kako bi unaprijedili svoju karijeru. Kao prvi korak ka velikoj karijeri, aktivirati svoje članstvo IMA odabirom odgovarajuće vrste članstva. Postoji nekoliko vrsta članstva na raspolaganju, ovisno o vašoj profesiji.
kvalificirani studenti (upisani u najmanje šest bodova po semestru) platiti $39 godišnje za članstvo IMA dok će redovni studenti plaćaju $230
Stručnjaci moraju platiti $245 kao godišnje članarine IMA
---
Pridružite CMA program
Postati član IMA i pridruživanja CMA program dva različita koraka. Međutim, Imajte na umu da je naknada CMA program je nepovratna i tako da treba upisati u CMA programu samo ako ste se odlučili za polaganje ispita.
Ulaz za CMA programa:
$188 za studente
$250 for professionals
Once you have enrolled you will receive a confirmation email with instructions on how to access the CMA Exam Support Package. Međutim, the CMA Exam Support Package doesn't include study material.
You are required to appear for the exam within 12 months and complete the CMA Program within 3 years after enrollment.
---
Get a CMA Review Course
The CMA exam is tough. stoga, there's no point messing around with it and trying to pass it without using a professional set of study materials. A good CMA exam prep course (such as lažan ili Becker) will not only help you save time studying for the exam; it will also help you move on with your life faster.
Stoga, it's so important to get a CMA study guide that matches your learning style and works for your budget. This could mean the difference between failing the exam and having to take it multiple times or passing the first time and getting a raise and promotion.
na kraju, an investment in a proper CMA course is completely worth it. Below is a list of the top ones on the market, take a look at which one works for you.
---
How to Register for the CMA Exam
The next step after enrolling in a CMA program is to register for the exam. You can register online, over the phone, or by mail or fax. pošteno, anything works, but it's easier to do it online.
You will be asked to provide information such as which parts of the exam you want to appear for and during which testing window. You can choose to take both parts during the same testing window.
The exam fee for each part is:
$311 za studente
$415 for professionals
Stoga, with all the formalities taken care of, neka nas sada dobiti pravi posao!
---
Proći CMA ispit
U srži, to je računalo-based ispit. Tamo su 2 dijelovi za CMA ispit:
Dio 1: Financijsko izvješćivanje, Planiranje, Izvođenje, i kontrola
Dio 2: Izrada financijskih odluka
CMA ispiti 4 sat vremena stroge ispite. Svaki dio se sastoji od 2 dijelovi i testovi vas na vašu sposobnost da objasni pojmove i njegove aplikacije.
100 višestrukim izborom pitanja 3 h dužine
Dva esej pitanja, koje mora biti potpuna u sat vremena
Morate odgovoriti barem 50% of multiple-choice questions correctly in order to be eligible to write the essay section. Fortunately, the good thing is that you aren't required to pass both sections independently. Your scores for both parts are added and the total of both scores determines if you pass or fail.
CMA Exam Testing Windows
You can sign up to take the CMA exam during three different testing windows each year:
January – February
svibanj – June
September – listopad
You are allowed to register for the exam only up to the 15th of February, June, and October. Registering about 6 weeks before exam dates allow for sufficient processing time.
CMA Exam Testing Location
Please visit the Prometric Testing Center page to book your exam center. After registration, you will receive an authorization form, which you should use to schedule exam time at Prometric Testing Center.
Međutim, keep in mind that the exam fees are refundable within 30 days of when you scheduled your exam as long as no Prometric appointment has been set up. Even if you get a refund, a small processing fee is typically deducted from your refund.
---
Pay the CMA Exam Fees
There are several different fees and costs associated with becoming a CMA. Some are significant and others are smaller. Here's a list of how much it costs to take the CMA exam and become a CMA.
| CMA Exam Fees and License Costs | Fees and Costs - Professionals | Fees and Costs - Students |
| --- | --- | --- |
| IMA Membership Fee: | $245 | $230 |
| CMA Program Fee: | $250 | $188 |
| Exam Registration Fee: | $415 | $311 |
---
Fulfill Your CMA Work Experience Requirement
After you have successfully passed the CMA exam, you will need to complete some work experience requirements before you will actually be certified. CMA ispit Kandidati moraju završiti najmanje dvije godine upravljačko računovodstvo i / ili financijskog upravljanja profesionalno iskustvo.
To radno iskustvo mora biti završena u roku od sedam godina položenog ispita i mora biti kontinuirani.
IMA prepozna profesionalno iskustvo u nekoliko područja, kao što su revizije, financijsko planiranje i analiza, procjena rizika, itd. which employs knowledge about management accounting and financial management. Za više detalja o radnom iskustvu zahtjev potražite CMA Handbook Pg.6
---
Skladu s etičkim standardima i CPE
Ti si pravo podnijeti zahtjev za CMA Certifikat nakon provođenja dijela ispita i upoznati iskustvo uvjet.
Dodatno, morate dovršiti sljedeće kontinuirane edukacije svake godine kako bi održali svoju CMA certifikata:
30 sati kontinuirane edukacije godišnje
2 vrijeme ovih 30 sati CPE trebalo biti u području etike i poštivati ​​IMA Izjava etike za profesionalne prakse.
---
Platite svoje CMA poreza i Get Your licence
posljednje, kako bi održali svoj certifikat, morate platiti sljedeće:
naknada IMA Članstvo kako bi se osiguralo vaš IMA Članstvo je aktivan
Godišnja naknada CMA održavanje
---
Hoćete li postati CMA?
CMA je vrlo cijenjena globalna akreditivu, koji mogu vam dati prednost u startu u svom ranoj karijeri ili povećati svoju tržišnu vrijednost poduzeti sljedeći korak na ljestvici uspjeha. na kraju, Kada se sve to staviti u perspektivu, troškovi certificiranja oko $2,500 ukupno i može zahtijevati oko 150 hours of study time and effort per exam.
In return, you gain an edge over your competition and a potential six-figure salary in your dream company! Now that sounds like a good deal, don't you agree?