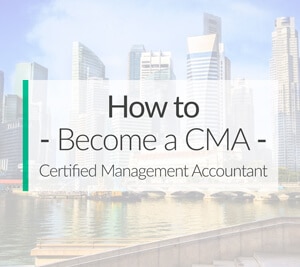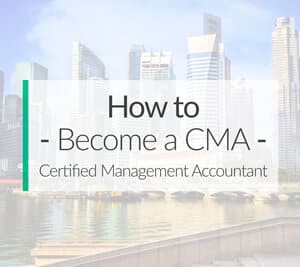 Becoming a CMA (certified management accountant) is a great way to take your accounting career to the next level. The CMA designation is a globally recognized professional certification granted by the Institute of Management Accountants (IMA). Perciò, this credential will give you access to tons of opportunities in the financial and accounting management fields that you wouldn't have without it.
CMA certified professionals have expertise in financial planning and analysis including budgeting and forecasting, control and professional ethics. CMAs lavoro come commercialisti costi, contabili societari, i ragionieri della gestione, gestori del rischio, FP&A manager, budgeters, strateghi finanziari e decisori. Naturalmente, ci si può chiedere come fanno CMAs sfruttare le loro set di abilità uniche.
Tipicamente, CMAs solito lavorare in team di corporate finance delle aziende del settore pubblico e privato (manifatturiero o dei servizi) e agenzie governative. Essi riassumono i dati contabili e finanziari in un modo che aiuta la comprensione delle implicazioni dei dati analizzati e, a sua volta contribuire a migliorare le prestazioni. Inoltre, CMAs also function as decision support or advisory for the company's board of directors and C-suite executives.
Needless to say, you have a lot of options with this credential. Perciò, let's talk about what is needed to become a CMA professional and the first steps to start your CMA journey.
---
How Do You Become a CMA?
---
Steps to Become a Certified Management Accountant
Fulfill the CMA Educational Requirements
The first step is to ensure that you fulfill the qualification requirements for the CMA exam. Fondamentalmente, they can be classified into 2 broad categories: procedural and educational.
inoltre, procedural requirements have to be met before registering for the CMA Exam. This include:
Be a member of the Institute of Management Accountants (IMA).
Pay CMA program entrance fee
After the procedural requirements are met, you will have to fulfill the educational requirements. Quindi, here are the CMA educational requirements:
Bachelor's Degree in any discipline from an accredited post-secondary educational institute. Please see if your university belongs to the list of accredited universities. purtroppo, se la vostra università non è sulla lista accreditati, È necessario per ottenere il vostro grado valutati da un'agenzia di valutazione indipendente O
Si può anche sostenere l'esame prima di completare il vostro grado, a condizione che siano residenti da almeno 6 crediti per semestre durante l'anno accademico o
Esenzioni per i titolari di certificati professionali: Un elenco di certificazione riconosciuto può essere trovato Qui.
Finalmente, è necessario richiedere una trascrizione originale o una lettera ufficiale da parte dell'organizzazione di certificazione, riconosciuto da inviare direttamente a IMA.
---
Pagare la tassa di iscrizione IMA
Sinceramente, appartenenza IMA in grado di fornire opportunità di leadership attraverso la rete e fornire l'accesso a strumenti e informazioni per migliorare la tua carriera. Come primo passo verso una grande carriera, attivare la tua iscrizione IMA selezionando il tipo adatto di appartenenza. Ci sono diversi tipi di iscrizione sono disponibili a seconda della professione.
studenti qualificati (iscritto ad almeno sei crediti per semestre) pagare $39 ogni anno per l'adesione IMA mentre gli studenti regolari pagherebbero $230
Professionisti devono pagare $245 come quota annuale di adesione IMA
---
Partecipa al programma CMA
Diventando un membro IMA e adesione al programma CMA sono due fasi distinte. però, si informa che la quota di CMA programma non è rimborsabile e così si dovrebbe iscriversi al programma CMA solo quando si decide di sostenere l'esame.
Il biglietto d'ingresso per il programma CMA è:
$188 per studenti
$250 per i professionisti
Una volta che ti sei iscritto riceverà una mail di conferma con le istruzioni su come accedere al pacchetto di supporto CMA esame. però, the CMA Exam Support Package doesn't include study material.
You are required to appear for the exam within 12 months and complete the CMA Program within 3 years after enrollment.
---
Get a CMA Review Course
The CMA exam is tough. conseguentemente, there's no point messing around with it and trying to pass it without using a professional set of study materials. A good CMA exam prep course (such as falso o Becker) will not only help you save time studying for the exam; it will also help you move on with your life faster.
Perciò, it's so important to get a CMA study guide che corrisponde al tuo stile di apprendimento e lavora per il vostro budget. Questo potrebbe significare la differenza tra mancato l'esame e di dover prendere più volte o passando la prima volta e ottenere un aumento e promozione.
In definitiva, un investimento in un corretto svolgimento CMA è completamente la pena. Di seguito è riportato un elenco di quelli superiori sul mercato, dare un'occhiata a che uno lavora per voi.
---
Come registrarsi per l'esame CMA
Il passo successivo dopo iscriversi in un programma CMA è quello di registrare per l'esame. È possibile registrarsi online, over the phone, or by mail or fax. Honestly, anything works, but it's easier to do it online.
You will be asked to provide information such as which parts of the exam you want to appear for and during which testing window. You can choose to take both parts during the same testing window.
The exam fee for each part is:
$311 per studenti
$415 per i professionisti
Quindi, with all the formalities taken care of, let us now get to the real deal!
---
Pass the CMA Exam
Essenzialmente, this is a computer-based exam. Ci sono 2 parts to the CMA exam:
Parte 1: Financial Reporting, Planning, Performance, and Control
Parte 2: Financial Decision Making
CMA exams are 4 hour long rigorous exams. Each section consists of 2 sections and tests you on your ability to explain concepts and its applications.
100 multiple-choice questions are 3 hours in length
Two essay questions, which you must be complete in an hour
You have to answer at least 50% of multiple-choice questions correctly in order to be eligible to write the essay section. Fortunately, the good thing is that you aren't required to pass both sections independently. Your scores for both parts are added and the total of both scores determines if you pass or fail.
CMA Exam Testing Windows
You can sign up to take the CMA exam during three different testing windows each year:
January – February
May – June
September – ottobre
You are allowed to register for the exam only up to the 15th of February, June, and October. Registering about 6 weeks before exam dates allow for sufficient processing time.
CMA Exam Testing Location
Please visit the Prometric Testing Center page to book your exam center. After registration, riceverete un modulo di autorizzazione, che si dovrebbe usare per programmare il tempo di esame a Prometric Testing Center.
però, tenere a mente che le tasse d'esame sono rimborsabili entro 30 giorni da quando è stata pianificata l'esame finché nessuna nomina Prometric è stato istituito. Anche se si ottiene un rimborso, una piccola tassa di elaborazione è tipicamente dedotta dal vostro rimborso.
---
Pagare le tasse d'esame CMA
Ci sono diverse commissioni e spese diversi associati a diventare un CMA. Alcuni sono significativi e gli altri sono più piccoli. Here's a list of how much it costs to take the CMA exam and become a CMA.
| CMA Exam Fees and License Costs | Fees and Costs - Professionals | Fees and Costs - Students |
| --- | --- | --- |
| IMA Membership Fee: | $245 | $230 |
| CMA Program Fee: | $250 | $188 |
| Exam Registration Fee: | $415 | $311 |
---
Fulfill Your CMA Work Experience Requirement
After you have successfully passed the CMA exam, you will need to complete some work experience requirements before you will actually be certified. CMA Exam Candidates have to complete at least two years of management accounting and/or financial management professional experience.
This work experience must be completed within seven years of passing the exam and it must be continuous.
IMA recognizes your professional experience in several areas such as auditing, financial planning and analysis, risk evaluation, eccetera. which employs knowledge about management accounting and financial management. For more details on work experience requirement please refer to CMA Handbook Pg.6
---
Comply with Ethical Standards and CPE
You are eligible to apply for CMA Certificate after you complete both parts of the exam and meet the experience requirement.
Inoltre, you must complete the following continuing education each year in order to maintain your CMA Certification:
30 hours of continuing education per year
2 hours of these 30 hours of CPE should be in the area of Ethics and comply with IMA's Statement of Ethics for professional practitioners.
---
Pay Your CMA Dues and Get Your License
Lastly, in order to maintain your certification, you must pay the following:
IMA Membership fee to ensure your IMA Membership is active
Annual CMA Maintenance Fee
---
Will You Become a CMA?
CMA is a highly valued global credential, which can give you a head start in your early career or boost your market value to take the next step on your ladder of success. In definitiva, when you put it all in perspective, the certification costs about $2,500 in total and may require about 150 hours of study time and effort per exam.
In return, you gain an edge over your competition and a potential six-figure salary in your dream company! Now that sounds like a good deal, don't you agree?