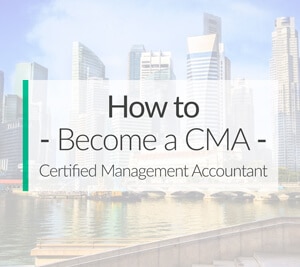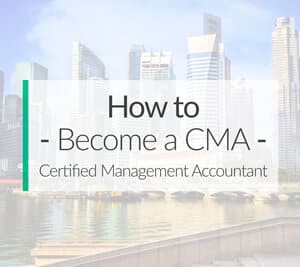 Becoming a CMA (certified management accountant) is a great way to take your accounting career to the next level. The CMA designation is a globally recognized professional certification granted by the Institute of Management Accountants (IMA). Ergo, this credential will give you access to tons of opportunities in the financial and accounting management fields that you wouldn't have without it.
CMA certified professionals have expertise in financial planning and analysis including budgeting and forecasting, control and professional ethics. CMAs opus in sumptus tabularii, corporatum tabularii, management computatores, periculum gestores,, FP&A managers, budgeters, et financial strategists arbitrium fabri. rectus, Miror quid sit ars facit singularem CMAs leverage.
Vestibulum facilisis mollis, CMAs plerumque operari in corporatum rebus oeconomicis teams publica et privata sector societates (manufacturing et officia) et regimen agencies. They summarize accounting and financial data in a way that it helps understanding the implications of the analyzed data and in turn help improve the performance. Additionally, CMAs also function as decision support or advisory for the company's board of directors and C-suite executives.
Needless to say, you have a lot of options with this credential. Ergo, let's talk about what is needed to become a CMA professional and the first steps to start your CMA journey.
---
How Do You Become a CMA?
---
Steps to Become a Certified Management Accountant
Fulfill the CMA Educational Requirements
The first step is to ensure that you fulfill the qualification requirements for the CMA exam. plerumque, they can be classified into 2 broad categories: procedural and educational.
Ceterum, procedural requirements have to be met before registering for the CMA Exam. This include:
Be a member of the Institute of Management Accountants (IMA).
Pay CMA program entrance fee
After the procedural requirements are met, you will have to fulfill the educational requirements. Unde, here are the CMA educational requirements:
Bachelor's Degree in any discipline from an accredited post-secondary educational institute. Please see if your university belongs to the list of accredited universities. Infeliciter, if your university is not on the accredited list, you need to get your degree evaluated from an independent evaluation agency OR
You may also take the exam before you complete your degree, dum tamen ad minus quam relatus 6 per credit in semestri anni academici VEL
Immunitates, per libellum vectes professional: A list of probatus inveniri potest certification hic.
denique, you must request an original transcript or official letter from approved certifying organization to be sent directly to IMA.
---
Reddere in membership feodo IMA
Vero, Per networking occasiones praebere possunt membership IMA ducibus et providere aditus est ad augendae notitia et instrumenta vitae tuae. Tamquam ad primum gradum vitae magna, IMA vestra membership a eu genus lectio idoneam membership. Sunt plures rationes praesto fretus vestri professionis memberships.
secundum quid alumni (sex saltem semestri credits per nomina sua) redde $39 et iusto elit annua fore sociari IMA $230
Doctorum reddere tibi $245 membership feodo anno et IMA
---
CMA iungere Program
Mihi quidem membrum IMA adiuncti sunt duo distincta gradus CMA Program. autem, please be informed that the CMA Program fee is non-refundable and so you should enroll in the CMA program only when you decide to take the exam.
The entrance fee for the CMA program is:
$188 for students
$250 for professionals
Once you have enrolled you will receive a confirmation email with instructions on how to access the CMA Exam Support Package. autem, the CMA Exam Support Package doesn't include study material.
You are required to appear for the exam within 12 months and complete the CMA Program within 3 years after enrollment.
---
Get a CMA Review Course
The CMA exam is tough. Consequenter, there's no point messing around with it and trying to pass it without using a professional set of study materials. A good CMA exam prep course (such as Surgent uel Becker) will not only help you save time studying for the exam; it will also help you move on with your life faster.
Ergo, it's so important to get a CMA study guide that matches your learning style and works for your budget. Cadat medium inter habens hoc exem multiplex temporibus accipere primum questus praeterit suscitavit honorum.
ultimately, Nempe omnino proprie valet CMA obsidendi. Infra est a album of the top ones in foro, Opera enim quæ inspice.
---
Quam ut Register pro ACM IV
Proximum est ut subcriptio nam post professionis in progressio CMA nito. Vos can subcriptio online, per telephonum, aut mail, sive fax. honeste, aliquid operatur, but it's easier to do it online.
You will be asked to provide information such as which parts of the exam you want to appear for and during which testing window. You can choose to take both parts during the same testing window.
The exam fee for each part is:
$311 for students
$415 for professionals
Unde, with all the formalities taken care of, let us now get to the real deal!
---
Pass the CMA Exam
se, this is a computer-based exam. There are 2 parts to the CMA exam:
pars 1: Financial Reporting, Planning, Performance, and Control
pars 2: Financial Decision Making
CMA exams are 4 hour long rigorous exams. Each section consists of 2 sections and tests you on your ability to explain concepts and its applications.
100 multiple-choice questions are 3 hours in length
Two essay questions, which you must be complete in an hour
You have to answer at least 50% of multiple-choice questions correctly in order to be eligible to write the essay section. Fortunately, the good thing is that you aren't required to pass both sections independently. Your scores for both parts are added and the total of both scores determines if you pass or fail.
CMA Exam Testing Windows
You can sign up to take the CMA exam during three different testing windows each year:
January – February
May – June
September – Octobris
You are allowed to register for the exam only up to the 15th of February, June, and October. Registering about 6 weeks before exam dates allow for sufficient processing time.
CMA Exam Testing Location
Please visit the Prometric Testing Center page to book your exam center. After registration, you will receive an authorization form, which you should use to schedule exam time at Prometric Testing Center.
autem, keep in mind that the exam fees are refundable within 30 days of when you scheduled your exam as long as no Prometric appointment has been set up. Even if you get a refund, a small processing fee is typically deducted from your refund.
---
Pay the CMA Exam Fees
There are several different fees and costs associated with becoming a CMA. Some are significant and others are smaller. Here's a list of how much it costs to take the CMA exam and become a CMA.
| CMA Exam Fees and License Costs | Fees and Costs - Professionals | Fees and Costs - Students |
| --- | --- | --- |
| IMA Membership Fee: | $245 | $230 |
| CMA Program Fee: | $250 | $188 |
| Exam Registration Fee: | $415 | $311 |
---
Usus Opus CMA: Complete opus est tibi
Transierunt post te bene CMA nito, Vos mos postulo ut implere quaedam experientia requisita opus ante vos vere certified. CMA IV Candidati ad perficere duo saltem annos administratione ratio et / vel financial professionales administratione experientia,.
Hic est usus opus ut perficitur in septem annis transiens per nito et quod continuetur.
IMA recognizes pluribus locis in tua experientia, ut auditing professional, financial planning and analysis, risk evaluation, etc.. which employs knowledge about management accounting and financial management. For more details on work experience requirement please refer to CMA Handbook Pg.6
---
Comply with Ethical Standards and CPE
You are eligible to apply for CMA Certificate after you complete both parts of the exam and meet the experience requirement.
Additionally, you must complete the following continuing education each year in order to maintain your CMA Certification:
30 hours of continuing education per year
2 hours of these 30 hours of CPE should be in the area of Ethics and comply with IMA's Statement of Ethics for professional practitioners.
---
Pay Your CMA Dues and Get Your License
Denique, in order to maintain your certification, you must pay the following:
IMA Membership fee to ensure your IMA Membership is active
Annual CMA Maintenance Fee
---
Will You Become a CMA?
CMA is a highly valued global credential, which can give you a head start in your early career or boost your market value to take the next step on your ladder of success. ultimately, when you put it all in perspective, the certification costs about $2,500 in total and may require about 150 hours of study time and effort per exam.
In return, you gain an edge over your competition and a potential six-figure salary in your dream company! Now that sounds like a good deal, don't you agree?