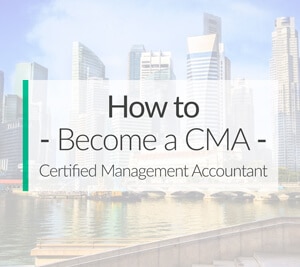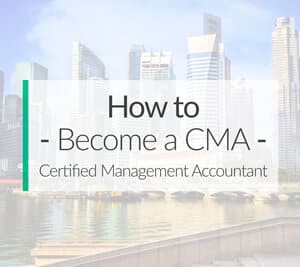 Steeds een CMA (gecertificeerd management Accountant) is een geweldige manier om uw boekhouding carrière naar het volgende niveau. The CMA designation is a globally recognized professional certification granted by the Institute of Management Accountants (IMA). daarom, this credential will give you access to tons of opportunities in the financial and accounting management fields that you wouldn't have without it.
CMA certified professionals have expertise in financial planning and analysis including budgeting and forecasting, control and professional ethics. CMAs work as cost accountants, Corporate accountants, accountants, risicomanagers, FP&Een managers, budgeters, financiële strategen en besluitvormers. Van nature, kan men zich afvragen hoe CMA benutten hun unieke vaardigheden.
Typisch, CMA werken meestal in corporate finance teams van bedrijven publieke en private sector (productie of diensten) en overheidsinstellingen. Ze vatten boekhoudkundige en financiële gegevens op een manier dat het helpt inzicht in de gevolgen van de geanalyseerde gegevens en op zijn beurt helpen bij het verbeteren van de prestaties. Daarnaast, CMAs also function as decision support or advisory for the company's board of directors and C-suite executives.
Vanzelfsprekend, heb je een veel opties met deze credential. daarom, let's talk about what is needed to become a CMA professional and the first steps to start your CMA journey.
---
Hoe word je een CMA?
---
Stappen om een ​​Certified Accountant Word
Voldoen aan de CMA Educational Requirements
The first step is to ensure that you fulfill the qualification requirements for the CMA exam. Eigenlijk, they can be classified into 2 broad categories: procedural and educational.
voorts, procedural requirements have to be met before registering for the CMA Exam. This include:
Be a member of the Institute of Management Accountants (IMA).
Pay CMA program entrance fee
After the procedural requirements are met, you will have to fulfill the educational requirements. Vandaar, here are the CMA educational requirements:
Bachelor's Degree in any discipline from an accredited post-secondary educational institute. Please see if your university belongs to the list of accredited universities. helaas, if your university is not on the accredited list, je nodig hebt om je diploma geëvalueerd door een onafhankelijke evaluatie agentschap OR
U kunt ook het examen te nemen voordat je je diploma te voltooien, mits u zich op ten minste 6 credits per semester gedurende het studiejaar OR
Vrijstellingen voor professionele certificaathouders: Een lijst van erkende certificatie kan worden gevonden hier.
Tenslotte, moet u een originele transcript of een officiële brief van erkende certificerende organisatie verzoeken om rechtstreeks naar IMA.
---
Betaal de IMA lidmaatschapskosten
Eerlijk, IMA-lidmaatschap kan leiderschap kansen te bieden door middel van netwerken en bieden toegang tot tools en informatie om je carrière te verbeteren. Als eerste stap in de richting van een grote carrière, Activeer uw IMA-lidmaatschap door het selecteren van de juiste vorm van lidmaatschap. Er zijn verschillende soorten lidmaatschappen beschikbaar, afhankelijk van uw beroep.
gekwalificeerde studenten (ingeschreven in ten minste zes studiepunten per semester) betalen $39 per jaar voor IMA-lidmaatschap, terwijl reguliere studenten zou betalen $230
Professionals moeten betalen $245 de jaarlijkse IMA lidgeld
---
Doe mee aan de CMA-programma
Becoming an IMA member and joining the CMA Program are two distinct steps. Echter, please be informed that the CMA Program fee is non-refundable and so you should enroll in the CMA program only when you decide to take the exam.
The entrance fee for the CMA program is:
$188 voor studenten
$250 voor professionals
Als je eenmaal hebt ingeschreven ontvangt u een bevestiging e-mail met instructies over hoe u toegang tot de CMA-examen Support Package. Echter, the CMA Exam Support Package doesn't include study material.
U bent verplicht om te verschijnen voor het examen binnen 12 months and complete the CMA Program within 3 jaar na inschrijving.
---
Get a CMA Review Course
De CMA-examen is zwaar. bijgevolg, there's no point messing around with it and trying to pass it without using a professional set of study materials. A good CMA exam prep course (such as vals of Becker) will not only help you save time studying for the exam; it will also help you move on with your life faster.
daarom, it's so important to get a CMA study guide that matches your learning style and works for your budget. This could mean the difference between failing the exam and having to take it multiple times or passing the first time and getting a raise and promotion.
tenslotte, an investment in a proper CMA course is completely worth it. Below is a list of the top ones on the market, take a look at which one works for you.
---
Hoe om te registreren voor het CMA-examen
The next step after enrolling in a CMA program is to register for the exam. You can register online, over the phone, or by mail or fax. Eerlijk gezegd, anything works, but it's easier to do it online.
You will be asked to provide information such as which parts of the exam you want to appear for and during which testing window. You can choose to take both parts during the same testing window.
The exam fee for each part is:
$311 voor studenten
$415 voor professionals
Vandaar, with all the formalities taken care of, laten we nu naar de real deal!
---
Passeer de CMA-examen
In wezen, dit is een computer-based examen. Er zijn 2 delen CMA examen:
Een deel 1: Financial Reporting, Planning, Prestatie, en controle
Een deel 2: Financiële besluitvorming
CMA examens zijn 4 uur lange strenge examens. Elk deel bestaat uit 2 secties en tests die u op uw vermogen om concepten en haar toepassingen uit te leggen.
100 multiple-choice vragen zijn 3 uur bedragen
Twee open vragen, waar je compleet in een uur moet zijn
Je moet ten minste beantwoorden 50% van multiple-choice vragen correct in aanmerking te komen zijn om het essay gedeelte schrijven. Fortunately, the good thing is that you aren't required to pass both sections independently. Your scores for both parts are added and the total of both scores determines if you pass or fail.
CMA Exam Testing Windows
You can sign up to take the CMA exam during three different testing windows each year:
January – February
mei – June
September – oktober
You are allowed to register for the exam only up to the 15th of February, June, and October. Het registreren van ongeveer 6 weeks before exam dates allow for sufficient processing time.
CMA Exam Testen Locatie
Ga naar de pagina Prometric Testing Center om te boeken uw examencentrum. na registratie, zult u een machtigingsformulier ontvangen, die u moet gebruiken om examen tijd te plannen op Prometric Testing Center.
Echter, Houd er rekening mee dat de examenkosten zijn terugbetaald binnen 30 dagen wanneer u uw examen gepland zolang er geen Prometric afspraak is opgezet. Zelfs als je een terugbetaling, een kleine administratiekosten wordt meestal afgetrokken van uw teruggave.
---
Betaal de CMA examengeld
Er zijn verschillende vergoedingen en kosten in verband met steeds een CMA. Sommige zijn belangrijke en anderen zijn kleiner. Here's a list of how much it costs to take the CMA exam and become a CMA.
| CMA Exam Fees and License Costs | Fees and Costs - Professionals | Fees and Costs - Students |
| --- | --- | --- |
| IMA Membership Fee: | $245 | $230 |
| CMA Program Fee: | $250 | $188 |
| Exam Registration Fee: | $415 | $311 |
---
Fulfill Your CMA Work Experience Requirement
After you have successfully passed the CMA exam, you will need to complete some work experience requirements before you will actually be certified. CMA Exam Candidates have to complete at least two years of management accounting and/or financial management professional experience.
This work experience must be completed within seven years of passing the exam and it must be continuous.
IMA recognizes your professional experience in several areas such as auditing, financial planning and analysis, risk evaluation, etc. which employs knowledge about management accounting and financial management. For more details on work experience requirement please refer to CMA Handbook Pg.6
---
Comply with Ethical Standards and CPE
You are eligible to apply for CMA Certificate after you complete both parts of the exam and meet the experience requirement.
Daarnaast, you must complete the following continuing education each year in order to maintain your CMA Certification:
30 hours of continuing education per year
2 hours of these 30 hours of CPE should be in the area of Ethics and comply with IMA's Statement of Ethics for professional practitioners.
---
Pay Your CMA Dues and Get Your License
tenslotte, in order to maintain your certification, you must pay the following:
IMA Membership fee to ensure your IMA Membership is active
Annual CMA Maintenance Fee
---
Will You Become a CMA?
CMA is een zeer gewaardeerd wereldwijde credential, waar je een voorsprong kan geven in uw vroege carrière of het vergroten van uw marktwaarde naar de volgende stap op de ladder van succes te maken. tenslotte, wanneer je het allemaal in perspectief, de certificeringskosten over $2,500 in totaal en kan eisen over 150 uren studietijd en inspanning per examen.
In ruil, u krijgen een voorsprong op de concurrentie en een potentiële zes-cijferige salaris in je droom bedrijf! Nu dat klinkt als een goede deal, Vindt u ook niet?