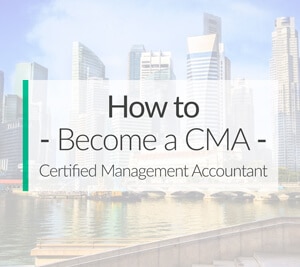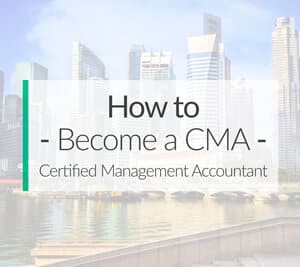 Becoming a CMA (certified management accountant) is a great way to take your accounting career to the next level. The CMA designation is a globally recognized professional certification granted by the Institute of Management Accountants (IMA). Derfor, this credential will give you access to tons of opportunities in the financial and accounting management fields that you wouldn't have without it.
CMA certified professionals have expertise in financial planning and analysis including budgeting and forecasting, control and professional ethics. CMAS arbeid som kostnadsregnskapsførere, bedriftens regnskapsførere, ledelse regnskapsførere, risiko ledere, FP&A ledere, budgeters, finansielle strateger og beslutningstakere. Naturlig, man kan lure på hvordan CMAS utnytte sine unike ferdigheter.
Typisk, CMAS vanligvis arbeider i Corporate Finance team av offentlige og private virksomheter (produksjon eller tjenester) og offentlige etater. De oppsummerer regnskap og økonomiske data på en måte at det bidrar til å forstå konsekvensene av de analyserte data og i sin tur bidra til å forbedre ytelsen. Dess, CMAs also function as decision support or advisory for the company's board of directors and C-suite executives.
Needless to say, you have a lot of options with this credential. Derfor, let's talk about what is needed to become a CMA professional and the first steps to start your CMA journey.
---
How Do You Become a CMA?
---
Steps to Become a Certified Management Accountant
Fulfill the CMA Educational Requirements
The first step is to ensure that you fulfill the qualification requirements for the CMA exam. I utgangspunktet, they can be classified into 2 broad categories: procedural and educational.
Dessuten, procedural requirements have to be met before registering for the CMA Exam. This include:
Be a member of the Institute of Management Accountants (IMA).
Pay CMA program entrance fee
After the procedural requirements are met, you will have to fulfill the educational requirements. derav, here are the CMA educational requirements:
Bachelor's Degree in any discipline from an accredited post-secondary educational institute. Please see if your university belongs to the list of accredited universities. dessverre, hvis universitetet ikke er på akkreditert liste, du trenger for å få din grad vurderes ut fra en uavhengig evaluering byrå OR
Du kan også ta eksamen før du fullføre graden, forutsatt at du er registrert i minst 6 studiepoeng per semester i løpet av studieåret OR
Unntak for profesjonelle beviseiere: En liste over godkjente sertifisering kan bli funnet her.
Til slutt, du må be om en original karakterutskrift eller offisielt brev fra godkjent sertifiseringsorganisasjon som skal sendes direkte til IMA.
---
Betale IMA medlemsavgift
sannferdig, IMA-medlemskap kan gi lederskap muligheter gjennom nettverk og gi tilgang til verktøy og informasjon for å forbedre din karriere. Som et første skritt mot en stor karriere, aktivere IMA-medlemskap ved å velge passende type medlemskap. Det finnes flere typer medlemskap tilgjengelig avhengig av ditt yrke.
kvalifiserte studenter (registrert i minst seks studiepoeng per semester) betale $39 årlig for IMA-medlemskap, mens vanlige studenter ville betale $230
Fagfolk må betale $245 som årlig IMA medlemsavgift
---
Bli med CMA Program
Å bli en IMA-medlem og bli med CMA Program er to forskjellige trinn. men, Vær oppmerksom på at CMA Program avgiften ikke refunderes, og så bør du melde deg på CMA programmet bare når du bestemmer deg for å ta eksamen.
Inngangsbilletten for CMA programmet er:
$188 for studenter
$250 for profesjonelle
Når du har registrert vil du motta en bekreftelse på e-post med instruksjoner om hvordan du får tilgang til CMA eksamen Support Package. men, the CMA Exam Support Package doesn't include study material.
You are required to appear for the exam within 12 months and complete the CMA Program within 3 years after enrollment.
---
Get a CMA Review Course
The CMA exam is tough. Følgelig, there's no point messing around with it and trying to pass it without using a professional set of study materials. A good CMA exam prep course (such as false eller Becker) will not only help you save time studying for the exam; it will also help you move on with your life faster.
Derfor, it's so important to get a CMA study guide som passer din læringsstil og arbeider for budsjettet. Dette kan bety forskjellen mellom sviktende eksamen og måtte ta det flere ganger eller passerer første gang og får en raise og markedsføring.
Til syvende og sist, en investering i en skikkelig CMA kurset er helt verdt det. Nedenfor er en liste over de beste seg på markedet, ta en titt på hvilken som fungerer for deg.
---
Hvordan registrere for CMA eksamen
Det neste skrittet etter å melde deg på en CMA programmet er å melde seg opp til eksamen. Du kan registrere deg på nettet, over the phone, or by mail or fax. Honestly, anything works, but it's easier to do it online.
You will be asked to provide information such as which parts of the exam you want to appear for and during which testing window. You can choose to take both parts during the same testing window.
The exam fee for each part is:
$311 for studenter
$415 for profesjonelle
derav, with all the formalities taken care of, let us now get to the real deal!
---
Pass the CMA Exam
I bunn og grunn, this is a computer-based exam. Det er 2 parts to the CMA exam:
Del 1: Financial Reporting, Planning, Performance, and Control
Del 2: Financial Decision Making
CMA exams are 4 hour long rigorous exams. Each section consists of 2 sections and tests you on your ability to explain concepts and its applications.
100 multiple-choice questions are 3 hours in length
Two essay questions, which you must be complete in an hour
You have to answer at least 50% of multiple-choice questions correctly in order to be eligible to write the essay section. Fortunately, the good thing is that you aren't required to pass both sections independently. Your scores for both parts are added and the total of both scores determines if you pass or fail.
CMA Exam Testing Windows
You can sign up to take the CMA exam during three different testing windows each year:
January – February
Kan – June
September – oktober
You are allowed to register for the exam only up to the 15th of February, June, and October. Registering about 6 weeks before exam dates allow for sufficient processing time.
CMA Exam Testing Location
Please visit the Prometric Testing Center page to book your exam center. After registration, vil du motta en fullmaktsskjema, som du bør bruke for å planlegge eksamen tid på Prometric Testing Center.
men, husk at eksamen avgifter er refunderes innen 30 dager etter at du har planlagt eksamen så lenge ingen Prometric avtale har blitt satt opp. Selv om du får en refusjon, en liten behandlingsgebyr er vanligvis trukket fra tilbakebetalingen.
---
Betale CMA eksamen avgifter
Det finnes flere ulike avgifter og kostnader forbundet med å bli en CMA. Noen er betydelig og andre er mindre. Here's a list of how much it costs to take the CMA exam and become a CMA.
| CMA Exam Fees and License Costs | Fees and Costs - Professionals | Fees and Costs - Students |
| --- | --- | --- |
| IMA Membership Fee: | $245 | $230 |
| CMA Program Fee: | $250 | $188 |
| Exam Registration Fee: | $415 | $311 |
---
Fulfill Your CMA Work Experience Requirement
After you have successfully passed the CMA exam, you will need to complete some work experience requirements before you will actually be certified. CMA Exam Candidates have to complete at least two years of management accounting and/or financial management professional experience.
This work experience must be completed within seven years of passing the exam and it must be continuous.
IMA recognizes your professional experience in several areas such as auditing, financial planning and analysis, risk evaluation, etc. which employs knowledge about management accounting and financial management. For more details on work experience requirement please refer to CMA Handbook Pg.6
---
Comply with Ethical Standards and CPE
You are eligible to apply for CMA Certificate after you complete both parts of the exam and meet the experience requirement.
Dess, you must complete the following continuing education each year in order to maintain your CMA Certification:
30 hours of continuing education per year
2 hours of these 30 hours of CPE should be in the area of Ethics and comply with IMA's Statement of Ethics for professional practitioners.
---
Pay Your CMA Dues and Get Your License
Lastly, in order to maintain your certification, you must pay the following:
IMA Membership fee to ensure your IMA Membership is active
Annual CMA Maintenance Fee
---
Will You Become a CMA?
CMA is a highly valued global credential, which can give you a head start in your early career or boost your market value to take the next step on your ladder of success. Til syvende og sist, when you put it all in perspective, the certification costs about $2,500 in total and may require about 150 hours of study time and effort per exam.
In return, you gain an edge over your competition and a potential six-figure salary in your dream company! Now that sounds like a good deal, don't you agree?