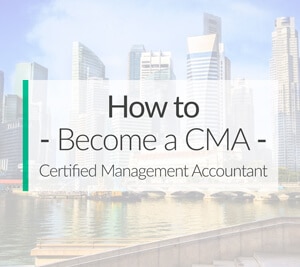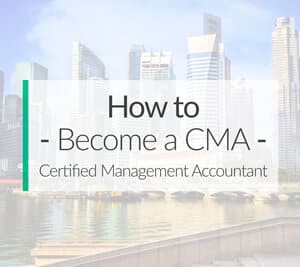 Becoming a CMA (certified management accountant) is a great way to take your accounting career to the next level. The CMA designation is a globally recognized professional certification granted by the Institute of Management Accountants (IMA). Kwa hiyo, this credential will give you access to tons of opportunities in the financial and accounting management fields that you wouldn't have without it.
CMA certified professionals have expertise in financial planning and analysis including budgeting and forecasting, control and professional ethics. Arifu kazi kama gharama wahasibu, wahasibu wa kampuni, wahasibu usimamizi, mameneja hatari, FP&mameneja, budgeters, strategists wa fedha na watoa maamuzi. Kwa kawaida, mtu anaweza kushangaa kwa jinsi gani Arifu kujiinua seti yao ya kipekee ujuzi.
Kwa kawaida, Arifu kawaida kufanya kazi katika timu za shirika fedha za makampuni ya sekta ya umma na binafsi (viwanda au huduma) na wakala wa serikali. They summarize accounting and financial data in a way that it helps understanding the implications of the analyzed data and in turn help improve the performance. Zaidi ya hayo, CMAs also function as decision support or advisory for the company's board of directors and C-suite executives.
Needless to say, you have a lot of options with this credential. Kwa hiyo, let's talk about what is needed to become a CMA professional and the first steps to start your CMA journey.
---
How Do You Become a CMA?
---
Steps to Become a Certified Management Accountant
Fulfill the CMA Educational Requirements
The first step is to ensure that you fulfill the qualification requirements for the CMA exam. kimsingi, they can be classified into 2 broad categories: procedural and educational.
Zaidi ya hayo, procedural requirements have to be met before registering for the CMA Exam. This include:
Be a member of the Institute of Management Accountants (IMA).
Pay CMA program entrance fee
After the procedural requirements are met, you will have to fulfill the educational requirements. hivyo, here are the CMA educational requirements:
Bachelor's Degree in any discipline from an accredited post-secondary educational institute. Please see if your university belongs to the list of accredited universities. Kwa bahati mbaya, if your university is not on the accredited list, you need to get your degree evaluated from an independent evaluation agency OR
You may also take the exam before you complete your degree, provided you are registered for at least 6 credits per semester during the academic year OR
Exemptions for professional certificate holders: orodha ya vyeti kupitishwa inaweza kupatikana hapa.
hatimaye, lazima kuomba nakala ya awali au barua rasmi kutoka kwa kupitishwa kuthibitisha shirika kutumwa moja kwa moja kwa IMA.
---
Kulipa IMA Uanachama Ada
ukweli, IMA uanachama inaweza kutoa nafasi za uongozi kwa njia ya mtandao wa na kutoa kupata zana na taarifa ya kuimarisha kazi yako. Kama hatua ya kwanza katika kazi kubwa, uwashe IMA uanachama kwa kuchagua aina ya kufaa ya wanachama. Kuna aina kadhaa ya uanachama wa kutosha kulingana na kazi yako.
wanafunzi wenye sifa (waliojiunga na mikopo angalau sita kwa kila muhula) kulipa $39 kila mwaka kwa IMA uanachama wakati wanafunzi wa mara kwa mara bila kulipa $230
Wataalamu kulipa $245 kama ada ya uanachama kila mwaka IMA
---
Kujiunga CMA Programu
Kuwa mwanachama IMA na kujiunga CMA Programu ni hatua mbili tofauti. Hata hivyo, tafadhali kuwa taarifa kwamba ada CMA Programu ni non-refundable na hivyo unapaswa kujiandikisha katika mpango CMA tu wakati kuamua kufanya mtihani.
The entrance fee for the CMA program is:
$188 for students
$250 for professionals
Once you have enrolled you will receive a confirmation email with instructions on how to access the CMA Exam Support Package. Hata hivyo, the CMA Exam Support Package doesn't include study material.
You are required to appear for the exam within 12 months and complete the CMA Program within 3 years after enrollment.
---
Get a CMA Review Course
The CMA exam is tough. Kwa hiyo, there's no point messing around with it and trying to pass it without using a professional set of study materials. A good CMA exam prep course (such as uongo au Becker) will not only help you save time studying for the exam; it will also help you move on with your life faster.
Kwa hiyo, it's so important to get a CMA study guide that matches your learning style and works for your budget. This could mean the difference between failing the exam and having to take it multiple times or passing the first time and getting a raise and promotion.
hatimaye, an investment in a proper CMA course is completely worth it. Below is a list of the top ones on the market, take a look at which one works for you.
---
How to Register for the CMA Exam
The next step after enrolling in a CMA program is to register for the exam. You can register online, over the phone, or by mail or fax. Honestly, anything works, but it's easier to do it online.
You will be asked to provide information such as which parts of the exam you want to appear for and during which testing window. You can choose to take both parts during the same testing window.
The exam fee for each part is:
$311 for students
$415 for professionals
hivyo, with all the formalities taken care of, let us now get to the real deal!
---
Pass the CMA Exam
kimsingi, this is a computer-based exam. Kuna 2 parts to the CMA exam:
sehemu ya 1: Financial Reporting, Planning, Performance, and Control
sehemu ya 2: Financial Decision Making
CMA exams are 4 hour long rigorous exams. Each section consists of 2 sections and tests you on your ability to explain concepts and its applications.
100 multiple-choice questions are 3 hours in length
Two essay questions, which you must be complete in an hour
You have to answer at least 50% of multiple-choice questions correctly in order to be eligible to write the essay section. Kwa bahati nzuri, the good thing is that you aren't required to pass both sections independently. Your scores for both parts are added and the total of both scores determines if you pass or fail.
CMA Exam Testing Windows
You can sign up to take the CMA exam during three different testing windows each year:
January – February
May – June
September – Oktoba
You are allowed to register for the exam only up to the 15th of February, June, and October. Registering about 6 weeks before exam dates allow for sufficient processing time.
CMA Exam Testing Location
Please visit the Prometric Testing Center page to book your exam center. After registration, you will receive an authorization form, which you should use to schedule exam time at Prometric Testing Center.
Hata hivyo, keep in mind that the exam fees are refundable within 30 days of when you scheduled your exam as long as no Prometric appointment has been set up. Even if you get a refund, a small processing fee is typically deducted from your refund.
---
Pay the CMA Exam Fees
There are several different fees and costs associated with becoming a CMA. Some are significant and others are smaller. Here's a list of how much it costs to take the CMA exam and become a CMA.
| CMA Exam Fees and License Costs | Fees and Costs - Professionals | Fees and Costs - Students |
| --- | --- | --- |
| IMA Membership Fee: | $245 | $230 |
| CMA Program Fee: | $250 | $188 |
| Exam Registration Fee: | $415 | $311 |
---
Fulfill Your CMA Work Experience Requirement
After you have successfully passed the CMA exam, unahitaji kukamilisha baadhi ya mahitaji uzoefu wa kazi kabla ya wewe kweli kuthibitishwa. CMA mtihani Wagombea na kukamilisha muda wa miaka miwili wa usimamizi wa uhasibu na / au usimamizi wa fedha na uzoefu wa kitaalamu.
Uzoefu huu kazi lazima kukamilika ndani ya miaka saba ya kupita mtihani na ni lazima kuendelea.
IMA inatambua hali yako ya kitaalamu katika maeneo kadhaa kama vile ukaguzi wa, mipango ya fedha na uchambuzi, hatari tathmini, na kadhalika. which employs knowledge about management accounting and financial management. For more details on work experience requirement please refer to CMA Handbook Pg.6
---
Comply with Ethical Standards and CPE
You are eligible to apply for CMA Certificate after you complete both parts of the exam and meet the experience requirement.
Zaidi ya hayo, you must complete the following continuing education each year in order to maintain your CMA Certification:
30 hours of continuing education per year
2 hours of these 30 hours of CPE should be in the area of Ethics and comply with IMA's Statement of Ethics for professional practitioners.
---
Pay Your CMA Dues and Get Your License
Mwisho, in order to maintain your certification, you must pay the following:
IMA Membership fee to ensure your IMA Membership is active
Annual CMA Maintenance Fee
---
Will You Become a CMA?
CMA is a highly valued global credential, which can give you a head start in your early career or boost your market value to take the next step on your ladder of success. hatimaye, when you put it all in perspective, the certification costs about $2,500 in total and may require about 150 hours of study time and effort per exam.
In return, you gain an edge over your competition and a potential six-figure salary in your dream company! Now that sounds like a good deal, don't you agree?