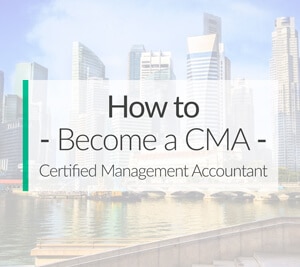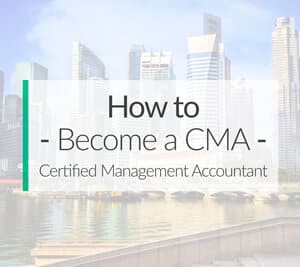 Becoming a CMA (certified management accountant) is a great way to take your accounting career to the next level. The CMA designation is a globally recognized professional certification granted by the Institute of Management Accountants (IMA). bu nedenle, this credential will give you access to tons of opportunities in the financial and accounting management fields that you wouldn't have without it.
CMA certified professionals have expertise in financial planning and analysis including budgeting and forecasting, control and professional ethics. CMAs work as cost accountants, kurumsal muhasebeciler, yönetim muhasebecileri, risk yöneticileri, FP&bir yönetici, budgeters, Mali stratejistler ve karar vericiler. doğal olarak, biri CMAS kendilerine özgü beceri setleri kaldıraç nasıl merak edebilir.
Tipik, CMAS genellikle kamu ve özel sektör şirketlerin kurumsal finansman ekipleri çalışmak (imalat veya hizmet) ve devlet kurumları. Onlar analiz verilerinin ne ifade ettiğini anlamak ve buna performansının iyileştirilmesine yardımcı yardımcı bir şekilde muhasebe ve finansal verileri özetlemek. bunlara ek olarak, CMAs also function as decision support or advisory for the company's board of directors and C-suite executives.
Needless to say, you have a lot of options with this credential. bu nedenle, let's talk about what is needed to become a CMA professional and the first steps to start your CMA journey.
---
How Do You Become a CMA?
---
Steps to Become a Certified Management Accountant
Fulfill the CMA Educational Requirements
The first step is to ensure that you fulfill the qualification requirements for the CMA exam. temel olarak, they can be classified into 2 broad categories: procedural and educational.
ayrıca, procedural requirements have to be met before registering for the CMA Exam. This include:
Be a member of the Institute of Management Accountants (IMA).
Pay CMA program entrance fee
After the procedural requirements are met, you will have to fulfill the educational requirements. bundan dolayı, here are the CMA educational requirements:
Bachelor's Degree in any discipline from an accredited post-secondary educational institute. Please see if your university belongs to the list of accredited universities. ne yazık ki, üniversite akredite listede değilse, Eğer derece bağımsız bir değerlendirme ajansından değerlendirdi almak gerekir VEYA
Eğer derecesini tamamlamadan önce de sınava olabilir, En azından için kayıtlı İşletmesi 6 akademik yıl boyunca dönem başına kredi VEYA
profesyonel sertifika sahipleri için muafiyetler: onaylı sertifika listesi bulunabilir İşte.
En sonunda, Orijinal bir transkript veya onaylı sertifika kuruluştan resmi yazı istemesi gerekir IMA doğrudan gönderilmek üzere.
---
IMA Üyelik ücreti ödeme
Gerçekten, IMA üyelik ağ üzerinden liderlik olanakları sağlanması ve kariyer geliştirmek için araçlar ve bilgilere erişim sağlayabilir. daha iyi bir kariyer yolunda ilk adım olarak, üyelik Uygun türünü seçerek IMA üyeliğinizi aktif hale. mesleği bağlı mevcut üyelikleri çeşitli türleri vardır.
Nitelikli öğrenciler (dönem başına en az altı kredilik alındı) ödemek $39 Yılda düzenli öğrenciler ödeyecekleri ise IMA üyelik $230
Uzmanları ödemek zorunda $245 Yıllık IMA üyelik ücreti olarak
---
CMA Programı'na katılın
Bir IMA üyesi olmak ve CMA Programı'na katılarak iki ayrı adımlardır. ancak, CMA Programı ücreti iade edilmez haberdar olmak ve sınava girmeye karar vermesi durumunda bu yüzden CMA programına kayıt etmelidir lütfen.
CMA programı için giriş ücreti:
$188 Öğrenciler için
$250 profesyoneller için
Eğer kayıtlı sonra size CMA Sınav Destek Paketi erişmek için gerekli talimatları içeren bir onay e-postası gönderilir. ancak, the CMA Exam Support Package doesn't include study material.
You are required to appear for the exam within 12 months and complete the CMA Program within 3 years after enrollment.
---
Get a CMA Review Course
The CMA exam is tough. sonuç olarak, there's no point messing around with it and trying to pass it without using a professional set of study materials. A good CMA exam prep course (such as yanlış veya Becker) will not only help you save time studying for the exam; it will also help you move on with your life faster.
bu nedenle, it's so important to get a CMA study guide Bu öğrenme stilinize uyan ve bütçeniz için çalışır. Bu sınav başarısız ve birden çok kez bunu almak zorunda ya da ilk defa geçen ve zam ve terfi arasındaki fark anlamına gelebilir.
en sonunda, Uygun bir CMA kursuna bir yatırım tamamen değer. Aşağıda piyasada üst olanları bir listesi, biri sizin için çalışan hangi bir göz atın.
---
Nasıl CMA Sınavına Kayıt için
CMA programa kayıt yaptıran sonraki adım sınav için kayıt etmek. Online kayıt olabilirsiniz, over the phone, or by mail or fax. Honestly, anything works, but it's easier to do it online.
You will be asked to provide information such as which parts of the exam you want to appear for and during which testing window. You can choose to take both parts during the same testing window.
The exam fee for each part is:
$311 Öğrenciler için
$415 profesyoneller için
bundan dolayı, with all the formalities taken care of, let us now get to the real deal!
---
Pass the CMA Exam
esasen, this is a computer-based exam. Var 2 parts to the CMA exam:
Bölüm 1: Financial Reporting, Planning, Performance, and Control
Bölüm 2: Financial Decision Making
CMA exams are 4 hour long rigorous exams. Each section consists of 2 sections and tests you on your ability to explain concepts and its applications.
100 multiple-choice questions are 3 hours in length
Two essay questions, which you must be complete in an hour
You have to answer at least 50% of multiple-choice questions correctly in order to be eligible to write the essay section. Fortunately, the good thing is that you aren't required to pass both sections independently. Your scores for both parts are added and the total of both scores determines if you pass or fail.
CMA Exam Testing Windows
You can sign up to take the CMA exam during three different testing windows each year:
January – February
May – June
September – Ekim
You are allowed to register for the exam only up to the 15th of February, June, and October. Registering about 6 weeks before exam dates allow for sufficient processing time.
CMA Exam Testing Location
Please visit the Prometric Testing Center page to book your exam center. After registration, Eğer bir yetkilendirme formu alacak, hangi Prometrik Test Merkezi'nde sınav zamanı planlamak için kullanması gereken.
ancak, Sınav ücretleri içinde geri ödeme unutmayın 30 sürece hiçbir Prometrik randevu kurulduktan olarak sınav planlanan zaman günleri. geri ödeme alıp bile, Küçük bir işlem ücreti genellikle iadesi düşülür.
---
CMA Sınav Ücretleri Ödeme
Bir CMA olma ile ilişkili birkaç farklı ücretler ve masraflar vardır. Bazı önemli ve diğerleri küçüktür. Here's a list of how much it costs to take the CMA exam and become a CMA.
| CMA Exam Fees and License Costs | Fees and Costs - Professionals | Fees and Costs - Students |
| --- | --- | --- |
| IMA Membership Fee: | $245 | $230 |
| CMA Program Fee: | $250 | $188 |
| Exam Registration Fee: | $415 | $311 |
---
Fulfill Your CMA Work Experience Requirement
After you have successfully passed the CMA exam, you will need to complete some work experience requirements before you will actually be certified. CMA Exam Candidates have to complete at least two years of management accounting and/or financial management professional experience.
This work experience must be completed within seven years of passing the exam and it must be continuous.
IMA recognizes your professional experience in several areas such as auditing, financial planning and analysis, risk evaluation, vb. which employs knowledge about management accounting and financial management. For more details on work experience requirement please refer to CMA Handbook Pg.6
---
Comply with Ethical Standards and CPE
You are eligible to apply for CMA Certificate after you complete both parts of the exam and meet the experience requirement.
bunlara ek olarak, you must complete the following continuing education each year in order to maintain your CMA Certification:
30 hours of continuing education per year
2 hours of these 30 hours of CPE should be in the area of Ethics and comply with IMA's Statement of Ethics for professional practitioners.
---
Pay Your CMA Dues and Get Your License
son olarak, in order to maintain your certification, you must pay the following:
IMA Membership fee to ensure your IMA Membership is active
Annual CMA Maintenance Fee
---
Will You Become a CMA?
CMA is a highly valued global credential, which can give you a head start in your early career or boost your market value to take the next step on your ladder of success. en sonunda, when you put it all in perspective, the certification costs about $2,500 in total and may require about 150 hours of study time and effort per exam.
In return, you gain an edge over your competition and a potential six-figure salary in your dream company! Now that sounds like a good deal, don't you agree?