Land surveyors have an important job in the field of engineering. They gather data for construction projects by measuring and mapping the shape of the land before any new structures are designed for the area. Infrastructure is made safer thanks to the effort of land surveyors, so it's an excellent career path if you're interested in helping others.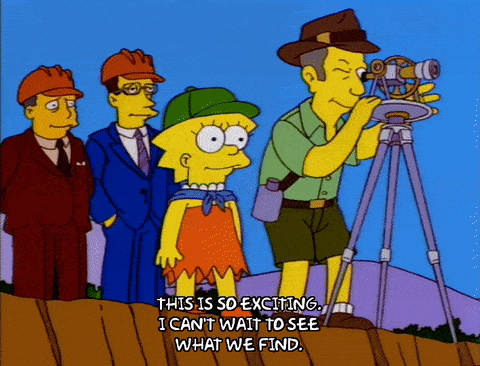 Naturally, becoming a land surveyor can be a difficult task; you need to meet state specific education requirements and pass a certification test. But once you've done so, you'll officially be a Land Surveyor in Training (LSIT), which lets you start acquiring work experience.
So if you want to get started as an LSIT, there are certain things you need to know:
---
LSIT Exam vs FS vs PS
One confusing aspect of becoming a professional land surveyor is choosing the right certificate. The LSIT is an important one, but it's regularly used interchangeably with the NCEES Fundamentals of Surveying (FS) and Professional Surveyor (PS) licenses. The three of them are slightly similar but have a few key differences.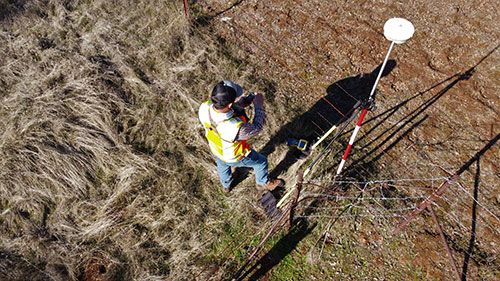 The FS and LSIT are extremely similar— in fact, they're practically the same thing. Both programs prove you have the required knowledge and aptitude to practice land surveying, and are ready to gain the necessary experience.
Here's the key difference:
LSIT is a national certificate and FS is state specific. Put simply, you need to apply for a new FS every time you relocate. Additionally, some states like Tennessee require you to have an FS to earn an LSIT. For these reasons, it's a good idea for you to focus on LSIT first and FS second if you're interested in getting both.
What certifications or qualifications do you need to be a surveyor?
Earning a PS certificate requires you to have an LSIT and/or an FS. A PS license essentially shows that you're more qualified and competent than an LSIT. Naturally, this means you can access better job opportunities and more important projects.
If your goal is to become a professional land surveyor, you want to earn a PS application later in your career. In addition to better pay, your work as a PS will impact the public far more than that of an LSIT!
Can I become a surveyor without a degree?
Land surveyor education courses and requirements vary by state, but there are some common trends. You're typically required to have a Bachelor's degree in a survey related field; most states require you to have a 4-year degree, but some of them let you apply with a 3-year degree if you have enough work experience. Tennessee will allow you to take the test with only a high school diploma, but only if you have 10 years of work experience.
Again, certain states will require you to pass the FS exam before earning an LSIT license. If your state requires an FS certificate, I'd recommend preparing for the test ahead of time; it's harder than the LSIT exam, so you'll want to use a good exam prep course. We recommend School of PE's land surveyor courses, but there are other excellent options out there as well.
Finally, many states require you to have experience in a survey related field. How much experience you need is based on how far you've gone in terms of education. Most states have a baseline of 2 years, but that number can go up or down depending on what degree you have.
---
LSIT Careers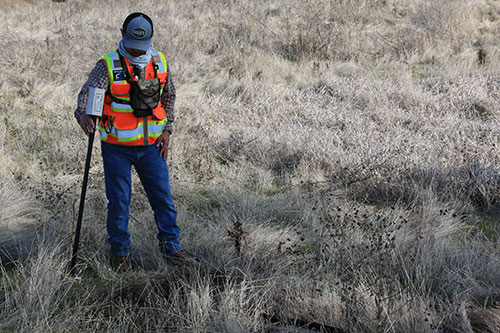 As an LSIT, you'll be able to find entry level work as a land surveyor. Here's a quick rundown of the work that comes with this job title:
According to the U.S. Bureau of Labor Statistics, your job duties will include measuring property lines and gathering data about the shape of the earth in the area. You'll also need to determine the exact location of any important land features in their work area and research land records for any relevant information. Ultimately, all this information is presented to any clients or government entities you work for; the info is used to help engineering, construction, and map making projects
Is land surveying a dying profession?
Job growth for land surveyors is expected to be slower than the average, with the BLS expecting 2 percent job growth in the next 10 years. The most likely cause of this slow growth is an increase in the use of surveying technology, such as drones.
Although the work will become safer, this means you'll need to be prepared to enter a competitive industry. So you'll want to have both an LSIT and a college degree (as well as continuing education) for a good chance at employment as a land surveyor— any less and you might miss out on clients who choose your competition instead!
Do surveyors make good money?
According to Payscale, anyone with an LSIT certification can expect to make $22.06 an hour, which comes out to almost $60,000 a year. Once again, that work will most likely be as a land surveyor, although you can also make similar money as a survey technician or survey party chief. 
As you can see, this is a fairly lucrative career if you're willing to put in the work to earn your position. Just keep in mind that competition will be fierce due to slow job growth and technological developments.
Fortunately, there's a way to ensure you stay competitive:
---
Online LSIT Exam Prep Guides
If you're interested in professional land surveying, your first step is the LSIT exam. You need to pass it in order to earn your certificate and start acquiring on-the-job experience.
There are plenty of online LSIT study materials, but they can vary in cost and quality. To help you get started the right way, check out this list of free resources first:
Land Surveyors United is a global social education community for land surveyors. Their site has plenty of free study materials like video lessons and articles written by working professionals. Studying these will help you understand how to apply concepts to a professional setting.
Refined Horizons has a helpful collection of LSIT practice questions. These are specific to California, but they'll give you an in depth look at what the testing process is like. Completing these will help you grow comfortable with the test format while learning important land surveying knowledge.
Finally, you'll also want to take a look at the National Society of Professional Surveyors practice exams. Each test focuses heavily on trigonometry, which is essential for your work as a land surveyor. Completing these will ensure that you're capable of handling the math requirements for this career.
After you're done with these resources, you'll be in good shape when it comes to exam prep. However, you should also consider continuing education courses— especially ones that can prepare you for the FS exam, like School of PE. After all, many of the same concepts can be found on both tests, so you can essentially prepare for both at the same time!
---
Wrapping Up
LSIT is an excellent certificate for anyone willing to put in the work. It can be difficult to get your foot in the door— but once you start land surveying, the pay is great and the work is secure.
If you've got strong math and science skills and want to make a difference in an urban or residential community, then the only thing left to do is get started!