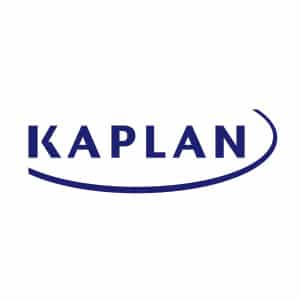 The LSAT ke bohato ba bohlokoa ea bohlokoa haholo ka mosebetsi oa ea seithuti molao ofe kapa ofe. Kahoo, choosing the right course is key for any student as they need to make sure they receive only the best instruction. And when it comes to excellent instruction, that's something that Kaplan LSAT Review handily offers.
As one of the most ubiquitous names in test prep, Kaplan is a well-established brand that provides high-quality learning materials for many different certifications and careers. Their LSAT course is no different, ho fana ka motsoako oa thupelo ea phelang 'me a ya referense tse bonahalang akaretsang ho kgothaletsa tshebetso e sebetsa tsebo ea molao.
Haeba u se u thahasella ho tseba ka thepa teko Prep empa ha ba na boiphihlelo le bona, Kaplan ke mohlodi kafukafu ekozala. Ba fana ka liithuti dikahare molao hloka ka sephutheloana hore bobeli litsebi le ba atamelehang.
Haeba seo se utloahala le molemo ho uena, fumana ho eketsehileng ka tlase!
---

Overview Of Kaplan LSAT Test Prep
Kaplan Test Prep ile ha thehoa 1938 and has provided quality preparation materials for standardized tests ever since. They operate in more than thirty countries and provide education for 2.1 million people yearly. Kaplan provides test prep for more than 90 different standardized tests, including admissions tests for secondary schools such as the LSAT.
Students of Kaplan's LSAT Prep Course learn from both online and in-person resources throughout their study period. Ho feta moo, paid courses include seven meetings of four hour core learning sessions. Free liketsahalo le liteko ka go ikatisetsa a filwe ea khoeli le khoeli bakeng sa mang kapa mang ea thahasella kamoo thupelo ena e matha. Ka lebaka leo, bona boleng bo phahameng tšebeletso e ile ea etsa hore ba ntse ho tse thathamisitsoeng ka e 'ngoe ea ka holimo 100 lik'hamphani tsa ditiro thōko ke bobeli Forbes le Flex Jobs.
Mona ke feela makgetheng 'maloa u ka lebella hore ho tswa ho Kaplan LSAT Prep:
multiple length 4 mananeo hora mantlha tsa thuto u phele

3 e tletseng bolelele ka-sehlopha sa proctored LSATs ikwetlisetse

80+ ea sebele lokolloa LSATs le lisebelisoa intša proctoring

Mong le e mong ea sebele LSAT potso leha e le neng ba lokolloa kenyelelitsoe sebelisa laebrari e leng mokhoa

LSAT libuka thuto
---

What's Included With Kaplan LSAT Prep Course
LSAT Practice Library
Kaplan's practice library provides ample study materials for all of their students. In addition to hundreds of practice quizzes, you will also gain access to every official LSAT question ever released. All 8000+ questions are organized by question type and difficulty to allow you to work on test pacing and timing on a manageable difficulty curve.
One on One Tutoring
One-on-one tutoring from Kaplan combines personal teaching from an LSAT expert with a study plan customized for each student. Tutoring sessions are available both online and in-person to create a more flexible review schedule. Included with every purchase of private tutoring is one of Kaplan's LSAT prep courses. Kahoo, attending class in addition to tutoring allows you to tailor your private tutoring sessions to focus on areas you struggle in.
The LSAT Channel
Kaplan offers countless hours of live, top rated video content through their LSAT Channel program. The channel has been designed to offer access to live instruction on almost every day of the week. Rather than one-size-fits-all content, Kaplan's LSAT Channel allows you to pick and choose episodes related to areas of review you need the most. Unlimited access to this service is included with all LSAT courses offered by Kaplan Inc.
But there's even more to the LSAT Channel than meets the eye:
Kaplan makes sure to only hire the best of the best instructors. All of their instructors are committed and engaging professionals who know that there's more to teaching than just memorizing facts. These teachers offer more than 70 combined years of LSAT instruction and have taught more than 20,000 students.

Between Kaplan's revolutionary video technology and their amazingly qualified teachers, it's no wonder that the LSAT Channel won the 2016 Bronze Stevie and Cooltool awards.
---

Kaplan LSAT Pricing
Kaplan's LSAT review course offers four different pricing options. Their most popular course is the In Person Prep Course priced at $1399. Leha ho le joalo, their Live Online course is only $100 cheaper and offers the same material as the first minus in person lessons.
Kaplan's cheapest course option is the Self Paced course at $799. The final course Kaplan offers involves one-on-one tutoring, both at home and/or online. ho fana $2599 and includes one of the two prep courses at no extra cost.
---
Best Kaplan LSAT Promo Codes

Save 15% On Kaplan LSAT
LSAT, tebileng Discount, Kaplan LSAT
33 sebedisa kajeno
Last Used: 5 minutes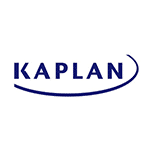 Save $100 On Kaplan LSAT
LSAT, Exclusive Discount, Kaplan LSAT
40 sebedisa kajeno
Last Used: 2 minutes
---
Pros & Cons
To learn more about the positives and negatives of Kaplan LSAT Review, keep reading below:
Pro – Engaging Video Content: All video content provided by Kaplan offers helpful LSAT instruction without boring any students. Other services may mindlessly drone facts at their students, but Kaplan knows that uninteresting teaching styles won't cut it when it comes to preparing students for their upcoming exam.
Pro – Expert Teachers: Kaplan's teaching staff is exclusively made up of experienced teaching professionals. Ka lebaka leo, they truly demonstrate their knowledge and skill though their engaging core sessions that cover everything you need to know to ace the LSAT.
Pro – Class Times and Makeup Sessions: In person classes are held in several different locations and times based on your area code. Each location has at least three different class schedules based on meetings on different weekdays and times. Sessions typically meet at either 10:00 am or 6:00 pm and last for four hours each, although some locations offer more varied times. Fortunately, if you ever miss a class session, Kaplan offers makeup sessions for no extra charge.
Con – Price for Tutoring: Although it is easily the highest quality course option on offer, ho $2599 price tag for one-on-one tutoring is fairly high. Still, for any student willing to pay for it, the tutoring is guaranteed to work wonders on your LSAT score.
---

Frequently Asked Questions
If you would still like to know more, check out these answers to some of the most common questions asked about Kaplan LSAT Review:
Q: What's the difference between in person and online tutoring?
A: The only difference between in person and online tutoring is meeting location. In person tutoring takes place in a Kaplan learning center and online tutoring happens via two-way audio/video chat. Online sessions are also recorded so that you can play them back later.
Q: How much homework will I have between core sessions?
A: likabelong tsa All mosebetsi oa sekolo ke taba ea boikhethelo empa haholo kgothaletswa. pakeng tsa mananeo, baithuti ba ka lebella ho fumana 4-6 likabelong tsa entsoeng ka tlhahlobo ho tswa ho sehlopha sa fetileng le selelekela bakeng sa e mong le hlahlamang.
Q: ka nako e kae tla nka kgona ho fumana thepa ea ka online,?
A: Ho fihlela thepa, online nka e le nako e telele ha u ntse u ba le ho ngolisoa hore ba litšebeletso. Ka tloaelo ho ba ngolisitsoeng fela ka mor'a ho phethoa le atlehileng. tsa LSAT.
---

loketseng Customer
Na u ntse u ka terata ka ngolisa batho ba nang le Kaplan? Haeba ho joalo, these are just a few things a student can look forward to in the Kaplan LSAT Review Course:
If you're the kind of person who learns best in an in person classroom environment,

ena ke tsela e u.

If you are a student interested in highly qualified and engaging instructors,

ena ke tsela e u.

If you want unrestricted access to every officially released LSAT exam,

ena ke tsela e u.

If you want a flexible class and tutoring schedule,

ena ke tsela e u.
---
ho qetela dikgothaletso
Kaplan LSAT Review has more than earned its positive reputation in the field of test prep. barupeli ba bona 'me ba LSAT Channel fana ka komipesaka ho ithuta boiphihlelo bakeng sa tsohle tsa liithuti tsa bona.
Bona phahameng ka ho fetisisa rated tlhahlobo 'nete hore ke Live Online mpenza bakeng sa $1299, le hoja ke ile ka etsa ho kgothaletsa ho In Motho mpenza bakeng sa boemo ba tseparetse phaposing ea ho ithutela. Bakeng sa ba ratang ho lefella boleng poraefete tutoring sephutheloana ke tsela phethahetse ho boost tshebetso ya hao ka tlang LSAT.
U na le ha ho letho le ho lahleheloa ke le tla rua molemo haholo ho tloha hlahloba Kaplan tsoa!
---