Of the 1.2 million civil legal problems that needy communities experience, 62% to 72% of them are unable to receive the help they need. Thankfully, Rocket Lawyer, LegalZoom and other law document management software programs can help people draft legal documents help fill in part of this gap.
But are they all created equal? Can you trust them?
About Legal Document Management Software
Typically, this is an online and/or cloud-based service that takes information that a user inputs, synthesizes it with a template of a legal document, and produces a document for the user.
These sites don't typically offer legal advice unless they specifically say otherwise. Additionally, there's usually some type of disclaimer on these sites that the documents they produce aren't a substitute for legal advice. Instead, they recommend the user seek legal advice if their problem is complicated or they want specific legal advice for their situation.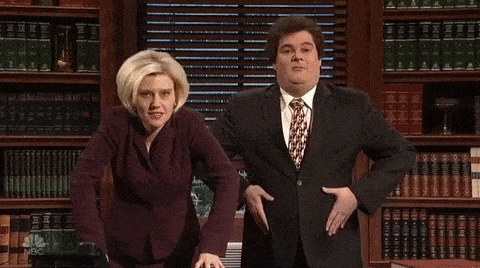 Depending on the service, you can potentially use cloud based legal software to:
Write a lease
Create a contract
File business formation paperwork
Apply for a patent
Create a will
Create a trust
Prepare a power of attorney
File for divorce
Two of the biggest names in this industry are LegalZoom and Rocket Lawyer. You've probably heard of them— but consider my next point before you start using one or the other.
Concerns About Using LegalZoom vs Lawyers
As a licensed attorney, I feel the need to point out a few concerns about using legal document management software or online legal forms. Some of my major concerns are:
The documents may not always be state-specific – Each state has its own unique set of laws, so what works in one state may not necessarily work in another state. For example, someone may want a covenant not to compete document when this type of agreement may not be upheld in the state where it would apply.
The documents may be outdated – Laws change every year, so you could run into a situation where you use a document or clause that is no longer appropriate due to a recent change in the law. For example, witnesses may now have to be not related to you by blood or marriage when that was not a requirement previously. Not following the most recent version of the law can result in your document being invalid or unenforceable.
You may not understand what you're doing – Legal templates may contain legal jargon and boilerplate language that you might not understand. If anyone challenges your document, the court will generally only look at the document, not other conversations between you and the other party. This means that your level of legal protection is limited to what is included in the document— so you better understand what it says.
Your document might not be customizable – Online document management sites may not allow you to personalize their legal templates to reflect your individual needs and conditions.
The documents may be available for free elsewhere – Many courts deal with "pro se" litigants who don't have lawyers, so they may offer free documents to them. Legal document sites may charge for these same forms.
There may be extra steps – While the document you produce online might be fine, you may have to take additional steps, such as signing in front of a notary and/or witnesses, funding your trust, or filing the document. Failing to take these steps could prevent the document from being valid.
You might not have considered certain things – A lawyer has likely experienced a variety of legal issues and may be better equipped to anticipate potential legal challenges. He or she may be able to include specific language in your document to head them off.
Documents may not be suitable for complex situations – If your situation is more complicated, you may need to consult with a lawyer. For example, you might be fine to use a legal software product if you have no property or children and want a divorce. However, if you own real property, need to transfer the deed to your home, and work out a custody arrangement, you might need legal assistance.
Depending on the type of legal situation you are dealing with, an inappropriate document may have major legal implications on your life. My general advice would be to consider the worst scenario that could happen if the document isn't right and compare that outcome to the cost of hiring a lawyer.
For example, if a lawyer could save you $5,000 by making sure you get part of a retirement account in your spouse's name and charges you $1,000, that's generally worth the price— even if the legal document would've cost $100 but you wouldn't have been aware of your right to the retirement account funds.
Likewise, if an online shareholder agreement template costs you $100,000 down the line, it probably would've been worth the $1,500 an attorney might have charged to create a customized shareholder agreement.
If a lawyer could save you $5,000 by making sure you get part of a retirement account in your spouse's name and charges you $1,000, that's generally worth the price
Advantages of Legal Doc Software vs Attorneys
I've had my share of experience in using various types of document management software; I've even written a few reviews on some of these products. But as a licensed attorney, I'm pretty much always going to advise seeking legal assistance from a lawyer for any legal problem. There's just something different about having a licensed attorney talk to you in person, understand your legal problem, and address your situation specifically.
That being said, some of these programs provide documents that are just as good — if not better — than documents that attorneys produce. A lot of lawyers I know simply have a database of documents that they pull from and then change out the terms as necessary to suit the current client's needs. In this way, the documents on the online legal document platforms are similar to what an attorney would produce, but at a much more affordable price point.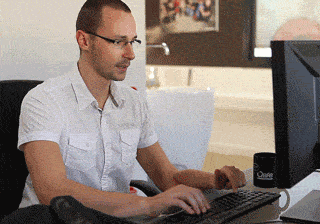 Lawyers charge a lot of money, and you may not always get something that's perfectly customized for your situation. Law management software and legal document production sites can provide a suitable alternative to expensive legal services that simply outprice the need.
Legal software is also fast— you can usually input information the same day and generate the legal document you need. You don't have to worry about making appointments with a lawyer or other delays. Legal document management software also provides a convenient alternative. If you're sick or worried about illness, you may be able to complete everything in the comfort of your home.
Additionally, some legal software options allow you to have an attorney review your document or call an attorney to seek advice about your specific legal issue or document. This means you can still get the benefits of having legal assistance without the large associated cost.
Lawyers charge a lot of money, and you may not always get something that's perfectly customized for your situation. Law management software and legal document production sites can provide a suitable alternative
Legal Document Management Software Comparison
Not all law management software programs are created equal, so it's important that you know how to pick one if you decide to go this route. Some of the different factors to consider include:
Attorney Assistance
Some of these programs have been set up by attorneys who have reviewed all of the template forms. Additionally, some document management programs may allow you to consult with an attorney as part of the service. Others may allow you to have the document you create reviewed by an attorney.
Focus
Some of the programs position themselves as general legal form providers. Others may concentrate on a specific area of law, such as estate planning, family law, or business law.
Services
Rocket Lawyer, LegalZoom, and dozens of other similar companies can help provide the legal documents you need for a variety of situations. These programs are often easy to use: they may ask you a series of questions or have you fill in blanks to create the document you have requested. Some of them even have pop-up boxes that provide state-specific information or additional information.
Most sites also offer educational content about the legal issue or document. I highly recommend taking advantage of these resources so you can research the process involved and how easy it is to use before spending any money on it.
Some legal software programs only provide specific legal documents. Others allow you to call a lawyer or have a lawyer review documents. Depending on your specific legal needs, this could be a cost-effective way to get help you need without spending much more money consulting a law firm; however, you shouldn't assume that a specialized service is automatically superior to a general one, or a physical law firm.
Price
Price can be all over the board; some online legal document sites offer legal forms for less than $50, while others provide more complex products of $500 or $1,000. The price is often dependent on how complex the document is and how many competitors are in the market.
Pricing Structure
The pricing structure isn't always the same for legal software, so it's important that you know what you're comparing. For example, some may provide services at a fixed cost per month as part of a membership. Others may charge per each document. Still others may offer a hybrid of these options.
There may also be add-ons that can give you additional features for an added cost, such as phone consultations with attorneys or attorney reviews of your documents. Make sure that you're comparing apples to oranges— not to bazookas.
Free Trial
Most online legal service platforms will provide a free trial or money-back guarantee so that you can test out the product. But be sure you read the fine print about these options. Notice that little * beside the offer or guarantee.
Comparison of LegalZoom and Rocket Lawyer
Here's a side-by-side comparison of LegalZoom and Rocket Lawyer.
Attorney Assistance
LegalZoom
Legal phone consultations
Attorney document review
Option to hire lawyer at discounted rate
You can schedule legal advice sessions with a lawyer online or by phone
Rocket Lawyer
Attorney document review
Option to hire lawyer at discounted rate
Focus
LegalZoom
LegalZoom positions itself as a leader in business law, intellectual property, estate planning, and family law
Rocket Lawyer
Rocket Lawyer focuses on business law, real estate, and family law
Services
LegalZoom
Phone consultations with a lawyer
Access to legal forms
Rocket Lawyer
Document review
Annual business evaluation
Phone and online consultations
Access to legal forms
Document review
Free Trial/Money-Back Guarantee
LegalZoom
A 60-day money back guarantee
You can cancel at any time and receive a prorated refund
Rocket Lawyer
You receive a one-week free trial and can get your legal document for free during this time, but you will be charged for a membership if you do not cancel your membership before the trial ends
Cost and Pricing Structure
LegalZoom
$14.95/legal document
$7.99/month for unlimited access to form library
Business advisory plan for $31.25/month for annual plan
$39-$99 for attorney review of documents over 10 pages
Rocket Lawyer
$39.99/legal document
Alternatively, you can subscribe to a monthly membership that provides regular legal support. For example, a business can receive the following as part of the monthly membership:

Legal forms
30-minute phone session with a lawyer
Online question and answer session with a lawyer
Lawyer sends a letter demanding compliance with the use of the site's document created
First business formation
Discount if you hire a Rocket Lawyer attorney
So, Rocket Lawyer vs LegalZoom vs Lawyer and Attorneys [Bottom Line]
Rocket Lawyer, LegalZoom, and similar companies offer a good alternative to overpriced legal services. You can probably get a decent form through these sites if it's not too complicated or if a recent change has not occurred in the law. However, remember to do your homework on the company and see if there are trends regarding customer reviews, such as problems contacting customer support, delays in receiving forms, or other issues.
Also, educate yourself about the legal problem you are experiencing so that you have a better understanding of it and what type of help you are looking for. Most of these sites offer tons of educational content on their websites. Additionally, you can check websites for your local bar organizations or state-specific legal organizations.
Finally, you may want to just pay the extra cost of having an attorney review the document you're creating. It's a small price to pay for peace of mind, and it can save you a much larger bill later.