If you're considering taking the LSAT, you've come to the right place! The LSAT is likely the toughest test that you'll take up to this point in your life. Here are all the answers to the most common questions people have about the LSAT.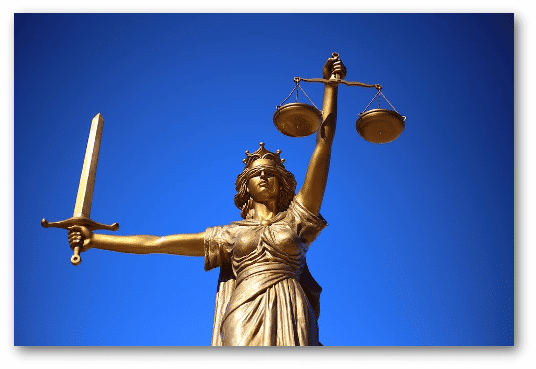 What Is the LSAT?
The LSAT is a standardized test that most law schools require for admission to their educational institute. While some schools accept other tests, the LSAT is the only test that all ABA-accredited law schools accept. It is administered by the Law School Admission Council (LSAC). Essentially, this test is designed to assess key skills necessary to succeed in law school and in the legal profession.
The LSAT consists of five sections:
Logical reasoning
Logic games
Reading comprehension
Experimental section
Optional writing sample
Each section is 35 minutes.
What Does LSAT Stand For?
LSAT is an acronym that stands for law school admission test.
How Long is the LSAT?
While the scored portion of the LSAT test is 140 minutes long, the actual test day experience is about four to five hours. In addition to four scored 35-minute sections, there's one unscored experimental 35-minute section and an optional writing section that's 35 minutes long. There is also a break during the middle of the test and additional time before the test to gather your biographical information. Finally, additional time is available to collect the tests at the end of the test session.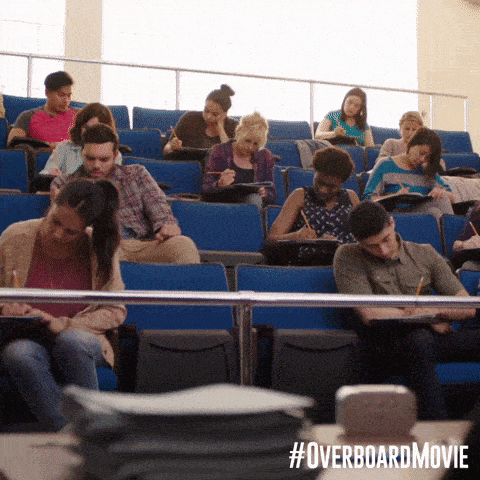 How Many Questions Are on the LSAT?
There are approximately 100 scored questions on the LSAT. The breakdown is as follows:
Logical Reasoning
Two sections made up of 24-26 questions per each section
Logic games
One section made up of four games with 4-7 multiple-choice questions for each game
Reading Comprehension
One section made up of approximately 27 questions
Writing Sample
One unscored question in essay format
When Is the LSAT Offered?
Starting in 2019, the LSAT is offered 9 times per year and has moved to a digital format. Testing occurs on the Monday test dates at 12:30 p.m. and on Saturdays at 8:30 a.m. The test dates for the second half of 2019 and the first half of 2020 that have been announced by the Law School Admissions Council are as follows:
2019 LSAT Test Dates
July 15, 2019
September 21, 2019
October 28, 2019
November 25, 2019
2020 LSAT Test Dates
January 13, 2020
February 22, 2020
March 30, 2020
April 25, 2020
When Does LSAT Registration Open?
LSAT registration opens approximately 1 month and 10 days before the test date. For example, the registration period for the July 15, 2019 test opened on June 3, 2019.
What Is a Good LSAT Score?
A "good" LSAT score is relative. For reference, 120 is the lowest possible score you can receive and 180 is the highest. The average score is 152, according to the Princeton Review. A further breakdown of LSAT scores and percentile ranks include the following:
135 – 5%
140 – 14%
145 – 27%
150 – 46%
155 – 66%
160 – 82%
165 – 93%
170 – 98%
175-180 – 99%
While the LSAT doesn't have a "passing" score, test takers should try for a minimum score of 150 if they plan to be accepted into law school. However, the score that you need will depend on the school where you want to be accepted and how competitive it is. Furthermore, you also want to get a high enough score to qualify for scholarships if you need them.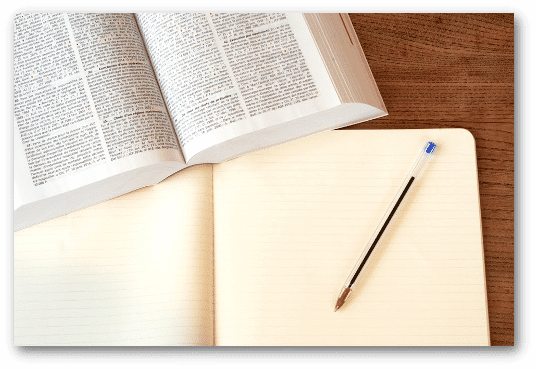 For the top six law schools like Harvard and Yale, you'll want a LSAT score of 170 or higher to be in the top 2.5% of test takers. For many other schools, a score of 160 is considered good. Scores in the high 160s or low 170s are usually considered highly competitive. Obviously, the higher the score, the better.
To see the type of score that you need to get into the schools of your choice, look up the 25th-to-75th-percentile score range and median LSAT score for each of the schools you are considering. You can also use this handy tool to determine the likelihood of being accepted into law school based on your GPA and potential LSAT score (remember that if you do well enough on the LSAT, you also have doors open for jobs as an LSAT tutor or law clerk).
How Do You Calculate an LSAT Score?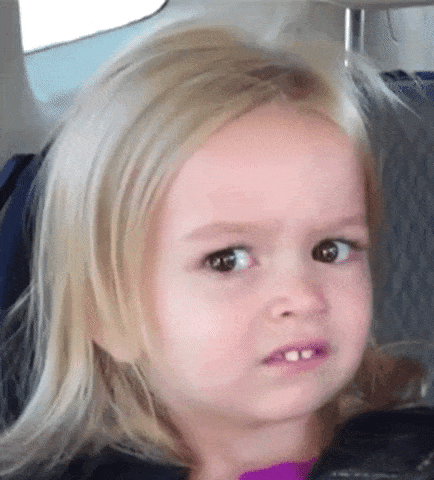 LSAT scores are calculated based on the number of questions you answered correctly to get your raw score. Test administrators use a chart to convert this score into a scaled LSAT score between 120 to 180. Additionally, the test makers adjust the chart for each test so that different scores from different LSATs mean the same thing in terms of performance. Ultimately, each question is scored equally, so an "easy" question gives you just as many points as a "hard" question.
When Do LSAT Scores Come Out?
LSAT scores are released approximately 20 days after the test date. However, the LSAC expects that the test converting into a completely digital format will speed up the scoring process. Hence, in the future, it may take less time for you to receive your test scores.
Ultimately, your scores will be received the quickest if you choose to have them emailed to you. However, if you're waiting for your scores in the mail, you should expect to wait an additional five to seven business days.
How Long Are LSAT Scores Valid?
LSAC.org keeps your score on file for up to five years. If you take the test multiple times, LSAC will track each score and give you an average score. It removes some of your older scores after the five-year window closes. Consequently, this will in turn affect your average score. Typically, if it's been more than five years since you have taken the LSAT, most law schools will require you to take a new LSAT.
Related Posts
LSAT FAQ (Frequently Asked Questions)
Best LSAT Tutors
Complete Breakdown of the LSAT and Bar Exam
Careers and Salaries After Passing The LSAT
Things You Need to Know About the Digital LSAT
LSATMax Review
Why Is the LSAT So Hard?
Unlike most other standardized tests that you've taken, you aren't testing against average people in the same grade as you did when completing public school testing. Instead, you're testing against other people who are planning on attending law school. This usually includes people who are taking the test during their final two years in college or who have already graduated with a Bachelor's degree or higher. Therefore, you're testing against (and competing against!) educated people like you when you take the LSAT: not just a random sampling of the population.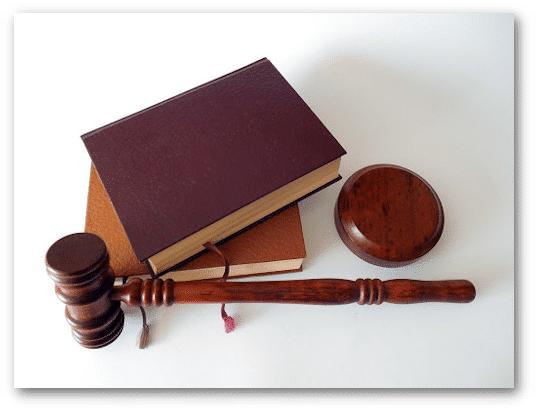 Additionally, the LSAT is specifically designed to test the higher-level skills necessary to be successful in law school and as a lawyer, such as your ability to:
Identify important information from dense text
Find relationships between separate texts
Apply new facts to reading passages
Comprehend complex text
Comprehend unfamiliar subjects
Draw reasonable inferences from analytical reasoning
Determine the main idea, primary purpose, explicit information, and implied information in a text
Make appropriate inferences based on a text
Determine the author's attitude about a subject based on word choice
Think in a critical fashion
Analyze and evaluate the reasoning and arguments of others
Make inferences based on reading passages or based on new facts
Break down arguments into evidence
Analyze arguments
Make conclusions based on arguments
Determine assumptions made in arguments
Assess the validity of arguments or recognize potential gaps in them
Evaluate arguments
Complete arguments
Determine the most logical conclusion given a set of facts and positions
Analyze two sides of the same argument
Determine points of agreement or disagreement between arguments
Determine if assumptions in arguments are faulty or not
Determine how additional evidence affects an argument
Manage complex data steps and determine possibilities based on a series of conditions
Recognize relationships between all rules
Determine what could or must be true based on rules or principles and relationships between different data points
Identify flaws in arguments
Recognize the components of an argument and their relationships
Draw conclusions supported by facts
Use analogies to draw conclusions
Deduce specific outcomes based on rules or conditions
Determine a complete solution to a problem that is presented to you
Identify the basic structure of a set of relationships
Use conditional if-then statements and reason with them
Identify and apply rules or principles
Compare, analyze, synthesize and apply rules and principles
The optional writing section evaluates your overall writing ability, your ability to support a side of an argument, and your ability to properly criticize the other position.
Because the LSAT tests so many different skills, it is considered one of – if not the– most difficult tests a person can test. To further complicate things, the LSAT is difficult because many people take the test while they're still in undergraduate school with pretty busy lives.
Being a poor college kid sometimes imposes a financial hardship on test takers, so formal tutoring or a test prep class may be expensive. Furthermore, self-studying takes a great amount of commitment that the average 21 or 22-year-old may not possess. The content is difficult to grasp and it can take some time for all the areas of the test to make sense together. And those logic games? They've led to plenty of frustrations, believe me!
How Long Should I Study for the LSAT?
While the standard study time for the LSAT is three to six months, the more you study, the more likely you are to maximize your score. Additionally, because your average score is reported to law schools = not just your highest – it is better for you to take the LSAT as few times as possible with the highest scores possible.
If you can leave a year of study time for this test, great! You'll be ahead of the curve. And think about it, what do law schools place more weight on: your GPA or your LSAT score? Since the answer is the second one, it makes sense to devote as much time to your preparation as possible. Plan to spend a minimum of 300 hours of time studying for the LSAT. Focus on taking practice tests, honing your skills in the easier sections, and spending extra time on your weaker subjects.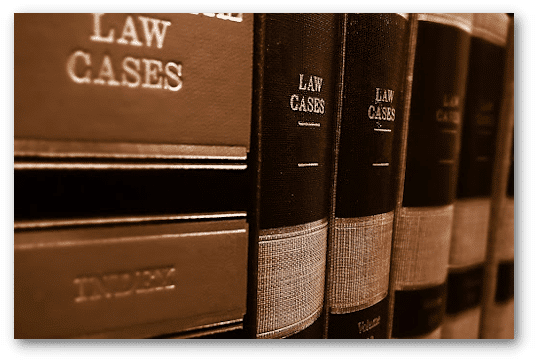 Are LSAT Prep Courses Tax Deductible?
Unfortunately, LSAT prep courses aren't considered a "qualified education expense" that can directly be deducted on a tax return. However, tax laws change constantly; some states may offer incentives for continuing one's education after acquiring a Bachelor's degree. However, the LSAT only grants you access into law school, which will then probably allow you to claim certain deductions. Check with your accountant to see if there are any deductions that you qualify for based on these tests or your enrollment in law school.
Now that you know everything there is to know about the LSAT, it's time for you to think about how you plan to study for the test so that you can CRUSH it! Be sure to check out our recommendations and test tips on our blog.
LSAT Review Course Discounts