LSATMax Prep has become a real powerhouse in the test prep space over the last few years and they continue to challenge the status quo of how to best prepare for the LSAT.
Their streamlined course comes with thousands of LSAT practice questions coupled with several hours of supplementary video content to reinforce your working knowledge of the material.
Tuttavia, their distinguishing characteristic is the way they infuse modern technology into traditional education models: adaptive learning to reduce study time without sacrificing effectiveness, a handy mobile app to improve their material's utility, and tablet-based support for the digital LSAT.
But these are just a few reasons why LSATMax is likely to be the perfect course for you. Keep reading to find out about the others!
---

Overview of LSATMax Prep Course
LSATMax is a great course that comes with all sorts of study tools and state-of-the-art software that adapts to your level of knowledge. As you study and practice, you will receive analytic feedback that calculates your overall performance to highlight the subjects that need more attention.
This course is flexible and easy to follow along. You can use the mobile app to study wherever you go and the Whiteboard lessons are awesome for that real classroom environment. With more than 9,000 dumanni e pratiche, LSATMax will certainly prepare you for everything you will face on the LSAT.
Key Features that come with LSATMax:
Free Mobile App (with optional premium features)

9,000+ LSAT Practice Questions

400+ Hours of Video Lessons

91 Practice Tests
LSAT-Flex Simulator for an Authentic Testing Experience
Detailed Explanations for Practice Questions and LR Questions
Real-Time Analytics Built Into the Dashboard
Office Hours and 1- hour of Private Tutoring with every course
Financing Payment Plans
60, 180, and 365-day plans available
---
What's Included With LSATMax

Mobile App
Studying for the LSAT can be really time-consuming, especially if you are a full-time student or employee. The mobile app with LSATMax makes studying on the go that much easier since you can download it for free and receive all sorts of content at no additional cost.
On this app, you can watch whiteboard lessons, play Logic Games, or engage in daily drills. As you progress through these materials, the built-in analytics will update in real time to track your overall exam readiness.
All of this material is available online and can be used on your computer as well; cumunqui, the mobile app makes the course phone friendly and easy to pick up quick study sessions. cliccà, the recent addition of tablet-LSAT support for both Android and iOS versions of this app make it just as easy for students to prepare for the digital LSAT as well!

LSAT Practice Questions
LSATMax is loaded with practice material for you. By the time you walk into the real LSAT exam, you will have experience taking over 9,000 original and declassified LSAT questions, so you won't be surprised by anything it throws at you.
You will also have 84 digital and hardcopy full-length LSAT exams. That's more than enough to practice with for any student!

Video Lessons
LSATMax comes with more than 400 hours of video lessons for you to watch in order to learn every concept covered on the LSAT. These videos are organized to give you a real-classroom feel and taught by extremely capable instructors with experience earning high exam scores.
U istruttura chi fici sti vidéos sò parè LSAT e cumannari ogni volta cù ciò chì LSATMax piaci a chiamari "BRANCHETTI Video Foguet." Accumpagnava Tempi hè furnite cù l 'aiutu di una BRANCHETTI chì pò aiutà amostai Major punti è mancari falà li cuncetti cumplessu.
---

Segretaria LSATMax
Paragunatu à l 'autra lingua LSAT disponibile, LSATMax hè bedda Cosi. Ci sò una varietà di formule corsu di tù à sceglie da sicondu u vostru bugettu. Tù dinù pò dispone di u so mobile app liberu è persunalizà basatu a to pacchettu corsu nant'à ciò chì tù voli.
Pricing ranges from $595 à $1,495 and from 60 day access to 365 day access. LSATMax sà chì i studienti ùn sò micca sempre à u locu à lintà qualchi grande soldi, so zero percent financing is offered over a period of 3, 6, 12, o 18 mesi.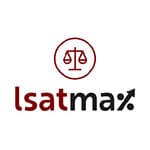 LSATmax only $67/month
LSAT, Discount suprana, LSATMax recensione
40 usa oghje
Last Camion: 11 minuti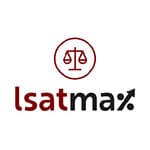 Black Friday Sale! Cruciani 25% off LSATmax Courses
LSAT, Discount suprana, LSATMax recensione
41 usa oghje
Last Camion: 1 minuti
---
ciucciu & Cons
Cosa face LSATMax un gran corsu tali?
Pro – Songs Gazzetta:

Nisun bisognu di giuriziu privu u valore: LSATMax's software will analyze your overall performance and pinpoint your areas of weakness. This allows you to have a personalized study plan that optimizes your time and keeps you on track to a high LSAT score.
Pro – Top-Notch Instructors:

Not only are you taught in a real classroom setting, but you will be able to communicate with your world-class instructors just like an in-person class. You will also be able to use live message boards to receive support whenever you are confused, but you can also communicate directly via their Office Hours.
Pro – Affordable:

Out of all the LSAT courses online, I've found that LSATMax is the best bang for your buck. Instead of paying for separate study materials and question banks, you get the whole package for an affordable cost or with a flexible payment plan.
cù – No In-Person Courses:

Although the video lessons, dumanni e pratiche, and mobile app are appealing methods for modern students, individuals who prefer learning in a live classroom environment will be disappointed by LSATMax.
---

Dumande dumandatu Spissu
What else do you need to know when it comes to LSATMax?
Q: Is there any type of a higher score guarantee?
A: Iè, there is! If your score does not improve after you have completed your LSATMAX course, you can receive a full refund! Just make sure you check the fine print to qualify.
Q: How does the financing work for LSATMax?
A: LSATMax offers 0% financing with Affirm. Payments can be as low as $50/month.
---

Customer Ideal
Now that you know what to expect with LSATMax, let's look at some of the common questions many LSAT candidates have:
If you like to study on the go,

chistu è lu cursu di voi.

If you need an affordable course or one that comes with a financing plan,

chistu è lu cursu di voi.

If you like to utilize mobile,

chistu è lu cursu di voi.

If you like studying in a physical classroom with a live instructor,

this is not the course for you.
---
Final Recommendation
LSATMax is truly a great prep course for aspiring Law School students. With lots of studying flexibility and financing options, this is the perfect option for busy students on a budget. Attending on-site lectures is not easy to do, and this problem was solved through LSATMax's online format. The end result is an adaptable course that gives you a unique LSAT study plan.
Cosa sò vi aspittava? LSATMax offers a score increase guarantee so you literally have nothing to lose!
---