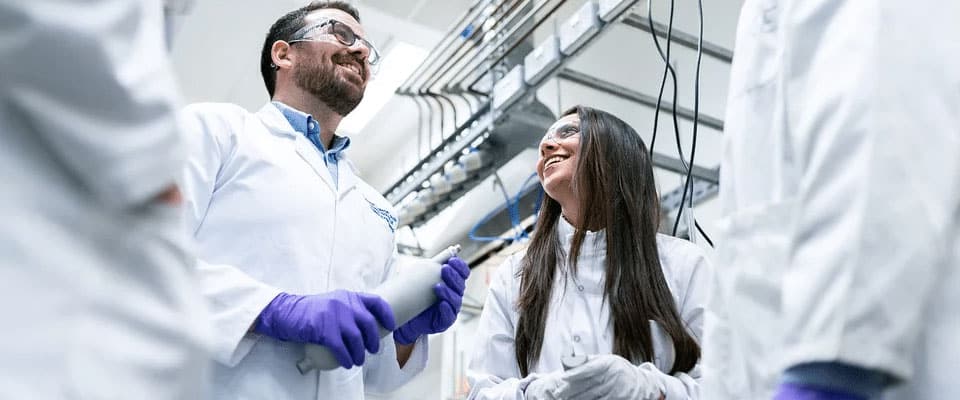 The world is changing. Nearly every licensure and certification on the planet is shifting to digital. The implications of these changes are vast, but we're going to focus on the effect this has on 2021 PE exam dates in particular.
Because of the industry-wide shift into digital testing, it's more important now than ever to keep track of the dates and times these exams take place. So if you miss one date while pursuing certification as a Professional Engineer (PE), you will not be eligible for the PE license and won't be able to start your engineering career.
2021 PE Exam General Info
In the U.S., engineers must be licensed at the state level by professional licensing boards to become a PE. The license is granted when candidates meet a number of requirements in experience, education, and exams— as outlined on the NCEES website.
The PE exam was developed by the National Council of Examiners for Engineering and Surveying (NCEES) to test for a level of competency in a particular engineering field or discipline. Before even taking the exam, engineers must have gained a minimum of four years work experience to be eligible.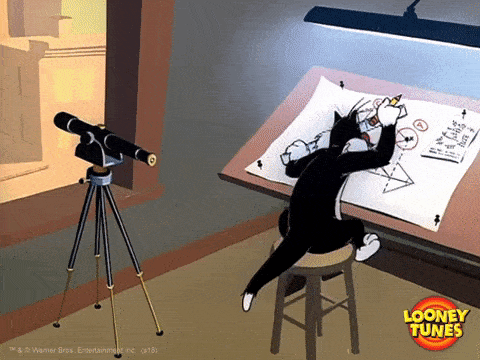 But even after meeting the experience requirement, it's still very important when registering for an upcoming exam to review your state's unique approval and registration process. Registration for all computer-based exams is open year-round, while paper-based exams ends in February.
Keep reading to learn more:
PE Exam Dates 2021
As the entire process continues its shift to digital, some PE exams are paper and pencil while others are computer-based. Ultimately, the entire NCEES infrastructure is in a conversion process this year with an expected launch schedule between now and 2024.
This year, all pencil and paper NCEES PE exams are scheduled on April 17th and October 23rd. (update: Because of the ongoing situation with COVID-19, all paper and pencil tests have been cancelled.)
Some exams are held only once a year while others can be taken year-round. Since this can get a little confusing, here's a general breakdown of what happens when:
Year-Round Exams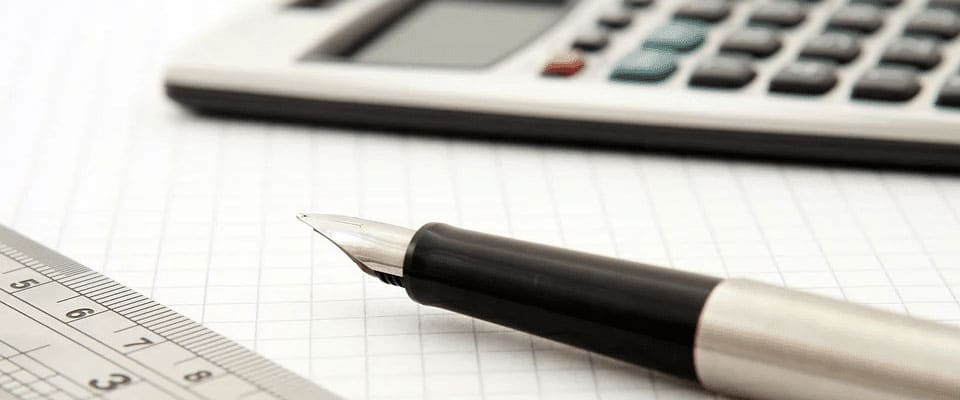 For more information on 2021 PE exams that can be taken year-round, check out the below information:
PE Chemical
This exam can be taken at any time since it's fully computer-based. It includes 80 questions and lasts up to 9 hours. It is always given at NCEES-approved Pearson VUE test centers.
PE Environmental
Beginning in April of 2019, this exam was converted to computer-based testing. It is administered year-round at NCEES-approved Pearson VUE test centers. The exam has 80 questions and lasts 9 hours total.
PE Mechanical: HVAC and Refrigeration
Registration opened for this exam in November 2019, but the first computer-based version wasn't administered until April 2020. You can take the exam at any NCEES-approved Pearson VUE test centers. It includes 80 questions and can last up to 9 hours.
PE Mechanical: Machine Design and Materials
The computer-based version requires a minimum of four-years of post-college work experience to register. The exam consists of 80 questions over 9 hours and can be taken at any Pearson VUE test center.
PE Mechanical: Thermal and Fluid Systems
This exam went digital in April 2020 (registration was November 2019). The computer-based exam has 80 questions and lasts up to 9 hours.
---
---
Single Day PE Exam Schedules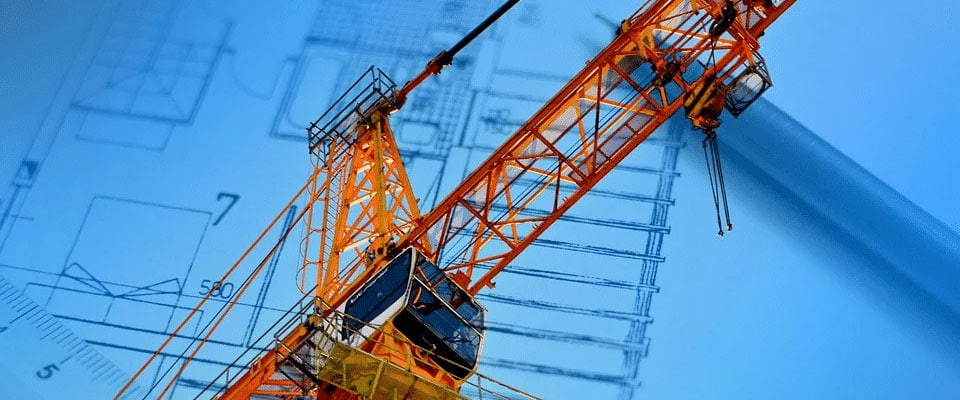 Many of the NCEES exams are only available on select days out of the year. These days typically fall in either April or October. Check out their exam schedules below:
PE Agricultural and Biological
The PE Agricultural and Biological Engineering Exam is an 8-hour exam with 80 questions. It is currently being administered in paper and pencil format once per year in April. This year, it falls on April 17th.
PE Agricultural
This 8-hour exam has 80 questions and requires four years of experience post-college. This year, the PE Agricultural Engineering Exam falls on April 17th.
PE Naval Architecture and Marine
This exam is still administered in paper and pencil format. It contains 80 questions that take students an average of 8 hours to finish. In 2021, the exam date falls on April 17th.
PE Control Systems
The PE Control Systems Engineering Exam is administered in pencil and paper format; there is currently no computer-based version of the test. It is only given annually, which falls this year on October 23rd. The exam has 80 questions and lasts 8 hours.
PE Metallurgical and Materials
This paper and pencil exam is held on October 23rd and lasts 8 hours. It is only given once per year and has 80 questions. There is currently no computer-based version.
PE Nuclear, PE Petroleum, PE Fire Protection, PE Industrial and Systems
All 4 of these exams are computer-based and administered only one day a year. They all have the same date in 2021, which is October 22nd. They all have 85 questions and last 9.5 hours, although the specific questions on each test are different from one another. Additionally, you can reserve your seat for the PE Industrial and Systems exam for up to a year in advance.
Twice per Year
All of these exams are administered twice per year: once on April 17th and again on October 23rd, 2020. They all last a total of 8 hours and contain 80 questions.
PE Civil
Construction

Geotechnical

Structural

Transportation

Water Resources and Environmental
PE Electrical and Computer
Computer Engineering

Electronics, Controls, and Communications

Power
Year-round vs. Single-day PE Exams
You may have noticed that some computer-based tests (CBT) are administered year-round, while others are not. According to NCEES.org, this is so they can use what's called a linear-on-the-fly (LOFT) algorithm to construct year-round exams, which makes cheating an impossibility.
What this means is that even though every candidate is required to answer the same number of questions on identical topics, no examinee will ever have the same set of questions. The algorithm works to assemble a unique exam within a specific framework (i.e. format, number questions, topic, etc.). It will also set each exam at the same relative level of difficulty.
Other computer-based PE exams use a different algorithm that's more of a high-stakes testing model. This is the reason they are administered only once each year. In this case, all attendees will receive the exact same questions.
Regardless of which statistical model is used, the question formats remain the same. So don't worry about having to study for a different kind of exam if you're taking paper and pencil instead of digital, or vice versa. Any reputable professional engineering review course will help you learn what's important to pass the test!
The Future for The PE Engineering Exam
As previously mentioned, it's expected that the entire shift to digital exams will take another 4 years. It's not a simple process and there is a lot at stake— so there's no room for error. If you're still unsure about specific dates, visit the NCEES schedule to see where your exam lies on the calendar. Even if you're only somewhat concerned, take it from us: it's better to be prepared and ready no matter what format the test is in!
Frequently Asked Questions (FAQ) on the PE Exam
When can I take my PE exam?
PE exam disciplines that are available in a computer-based testing (CBT) format can be taken year-round. However, many disciplines are only offered in a pen and paper format and are only available on specific dates in April and/or October. You can see a list of these exams and their dates on the NCEES website.
How often is the PE exam offered?
The Principles and Practice of Engineering Examination is available at different times for different disciplines. Many of these disciplines only offer tests in April or October — check this page on the NCEES website to learn more — while others are available at all times of the year.
Which PE exam is the easiest?
Your experience may differ from other students when taking specific disciplines of the PE exam. However, the three easiest disciplines for first-time takers to pass (based on NCEES pass rates) are the Industrial and Systems, Metallurgical and Materials, and Architectural exams.
How much is the PE exam cost?
PE exam fees vary depending on the specific test you are taking and the location in which you are taking it. The best way to find out how much your specific engineering exam is going to cost is to visit the NCEES website and check your region on their interactive map.
Get Discounts On PE Review Courses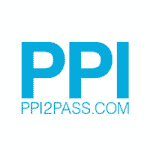 New Year Sale! Save 22% OFF PPI2PASS PE Review
PE, Engineering, PPI2PASS Promo Codes, Exclusive Discount
10 uses today
Last Used: 3 seconds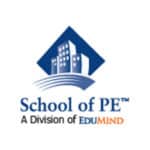 Save $300 off School of PE PE/SE/FE Engineering Courses
PE, Engineering, School of PE Promo Codes, Exclusive Discount
120 uses today
Last Used: 9 minutes